Disneyland tickets are often the most expensive part of your trip. Here's the scoop on what you need to know about Disneyland tickets including the new Disney Genie+ service, Park Hoppers, where to buy discounted Disneyland tickets and more.
Mom Rewritten uses affiliate links which means I may earn a small commission if you purchase through the links in these posts. As an Amazon Associate I earn from qualifying purchases. For more information, see the Privacy Policy and Disclosures tab.
This post was originally published July 16th, 2016 and has been updated and republished with a new date.
Want Discounted Disneyland Tickets?
Everyone planning a trip to Disneyland wants to save money on Disney tickets. Why pay full price when there are places that sell discounted Disneyland tickets? Disneyland ticket prices can be a major vacation budget-buster but there are ways to save on the costs.
Naturally, with something so important there's a lot to learn. Keep reading for the best ways to save on Disneyland admission and how to get great deals throughout your entire trip!
Discounted Disneyland Ticket Changes
Disneyland briefly paused sales of theme park tickets during the closure in 2020 and 2021. Disneyland ticket sales have resumed, but there are some major changes you need to know!
This article will cover the best places to purchase Disneyland tickets, different options including Park Hopper and Disney Genie+, and the details about what's included with a regular park ticket. Find out what to do about expired tickets, price increases and special deals you may qualify for.
My travel partners at Get Away Today offer both discounted Disneyland tickets and Anaheim-area hotels to fit any budget! Many hotels include exclusive discounts like free parking, complimentary breakfast or even free nights, just for booking through Get Away Today.
Disneyland tickets purchased now are good through December 31st, 2024. Purchase your multi-day tickets through Get Away Today now.
When you're ready to book your Disneyland vacation, my friends at Get Away Today are ready to help! Mention code REWRITTEN to receive an extra discount off your SoCal vacation package of two or more days.
Number One Tip for Buying Disneyland Tickets
The most important tip: Buy your Disneyland discount tickets ahead of time. Disneyland tickets are NOT being sold at the front gates or ticket booth! Disneyland tickets are only being sold in advance and must be accompanied by a separate park reservation for the day in which you are visiting. I will discuss these important details further in this article.
Various places you can usually purchase Disneyland tickets, sometimes at lower prices:
(some locations may not currently be selling Disneyland park tickets)
Third-party retailers, including a reputable travel agent. I recommend purchasing online through my affiliate partner Get Away Today. They are an authorized seller of discounted tickets and full service travel agency.
Purchase park tickets on the Disneyland website.
Membership may allow you to buy Disneyland tickets as AAA members, from a credit union, or at Costco.
Employers may offer theme park tickets.
Tickets for Disneyland can be bought at shopDisney.
Military personnel may purchase on base (full section later in this article).
College students may be able to purchase on campus.
Anaheim Good Neighbor hotels sell Disneyland tickets.
Southern California grocery stores and/or Target.
Disney Visa Card, using credit card Reward Dollars.
Download the Disneyland App
Before going on a Disney vacation, be sure to download the Disneyland app to your smart phone. Create a Disney account in order to access all benefits of the theme park app. If you already have Disney+, the log-in and password will be the same. For guests that already have the Disneyland app on their device, ensure that it's updated to the newest version.
Disneyland resort tickets should be added to your Disney account through the app. Here's how to do this:
Open the Disneyland app and log in.
Click the three lines in the bottom right hand corner.
Go into the "Tickets and Passes" section. This is where your Disneyland tickets including scannable bar codes will appear once added to your account.
Add your tickets by clicking the blue + button at the top right corner of the screen.
Here, you'll be able to either buy tickets through the Disneyland website (not recommended, as Disney does not offer discount pricing). If you've already purchased tickets, click the "Link Tickets & Passes" tab.
Scan the barcode for the Disneyland ticket. Alternately, type in the ID number for the ticket instead.
Click SUBMIT and tickets will be added to your account.
Making Disneyland Reservations
In the past, guests could show up at any time with ticket in hand to visit the amusement parks. This is no longer – anyone wanting to visit must make a separate Disneyland reservation.
Each person with a park ticket must hold a date specific reservation. This can be done via the Disneyland website or through the Disneyland app. Anyone with a single day ticket must first verify eligibility by checking the tier calendar before making a reservation.
There are separate Disneyland theme park reservation calendars for different tickets and/or guests.
One day one park ticket
Park Hopper ticket
Magic Key (annual pass) ticket holders
Guests of a Disneyland Resort Hotel – ie: Grand Californian Hotel & Spa, Disneyland Hotel, Paradise Pier (soon to be Pixar Pier). If you have a Disneyland resort hotel reservation, add that confirmation number to the Disneyland app account. You'll then have access to the separate ticket reservation calendar for your vacation party.
The Disneyland reservation window opens to guests 120 days in advance. Magic Key holders have the benefit of booking reservations 90 days ahead.
Booking a reservation for a Park Hopper ticket? Guests must make an advance reservation for the park in which they will start their visit. If guests hold a valid Park Hopper ticket, they may "Park Hop" to the other park after 1 pm. Read more about Park Hopping in the next section.
What is a Disneyland Park Hopper?
A Disneyland ticket with a Park Hopper option allows guests to visit both Disneyland and Disney California Adventure Park on the same day. "Hopping" between Parks is generally quick. The Anaheim theme parks are just across a short esplanade from each other. Re-entry to Disneyland specifically can sometimes take longer on busy days.
When making Disneyland theme park reservations, guests will be asked which park they wish to start their day. Park Hopping happens after 11 am each day. Guests may not move to the opposite theme park unless they hold a Disneyland Park Hopper ticket and the time is after 11:00 am.
Pros & Cons – Park Hopper Disneyland Tickets
If on a budget, purchase non-Park Hoppers. Disneyland tickets with a Park Hopper add more cost to your ticket price.
The Park Hopper reservation calendar generally has better availability versus the one park per day calendar. When planning to visit Disneyland during a busy time, consider purchasing a Park Hopper ticket. This may offer a better chance at getting the Disneyland theme park reservations for the dates you want.
For a 1 or 2 day Disneyland visit, I would highly recommend a Park Hopper option. This way you'll be able to make the best use of your Disneyland mornings by hitting popular rides and going back and forth between the Parks.
Going to Disneyland for 3 or more days? Go with a one park per day ticket. You'll be able to spend more time exploring each Park thoroughly by staying in one each day. Guests also get a better price rate on 3+ day Disneyland tickets.
Exchanging Your Disneyland Tickets at the Gate
Your ticket purchase might look like a plain flyer print-out or like a plastic gift card. More often than not, Disneyland tickets will be sent to you virtually, via email with a scannable bar code.
Generally guests are instructed on their ticket to go directly to the front gate. Cast members will trade your ticket in whatever form it is. The Cast Member at the entrance will exchange the purchase for an official Disneyland paper ticket right then and there.
However the safest option is adding Disneyland tickets directly to the app before your vacation. I shared how to do this in the Disneyland app section above.
At the gate, the Cast Member will take your photograph before entering the turnstile. This links your face to the scanned ticket in the Disney system. Each time you enter the park with this ticket, the Cast Member will match your face to what shows up on their screen when they scan your ticket.
Are There Cheap One Day Disneyland Tickets?
Unfortunately one-day Disneyland tickets are the worst value of all ticket options. Tickets are sold with "tier pricing". This means if you're visiting on what Disney considers a PEAK day, you're going to be paying more for your ticket based on one of the five ticket tiers.
In addition, Disneyland never discounts a one day ticket so they aren't a good deal. Review some of the dates to avoid when planning a Disneyland trip.
Two ways to save money on single day Disneyland tickets –
Aim for off-peak times. Weekdays and non-holiday breaks will offer the best value.
Choose the non-park hopper option one day Disneyland tickets. One day Disneyland tickets with a Park Hopper are considerably more pricey than the single park tickets. If you only have one day to spend at Disneyland, choose to stay in one park and save some money.
Multi-Day Discount Disneyland Tickets
Generally the more in-park days you purchase upfront, the better discount you'll be getting. Keep in mind that once you enter the parks with the multi-day ticket, that ticket is assigned only to you.
Each guest with a valid admission has their photo taken when the ticket is scanned. That means nobody else except for YOU will be able to use this ticket for Disneyland park entry!
Multi day Disneyland tickets expire 13 days after first day of use. Take advantage of a multi-day ticket by breaking up your family vacation with a few off-days away from Disney parks.
Consider visiting Disneyland, then taking days off in between to go to west coast beaches, for pool days or driving to San Diego. Finish off the trip by using the rest of the multi-day Disneyland ticket within the allotted time before the ticket expires.
Disneyland Ticket Must-Have Items
In order to access your Disneyland tickets throughout the trip, there are a few necessary items to have on vacation.
Cell phone external charger – You'll be accessing your Disneyland tickets through the Disneyland app on your phone. In addition to booking Disney Genie+, checking in at Lightning Lane, mobile ordering and using other Disneyland app features, your cell phone battery will drain quickly.
An external charger, like FuelRod are a must-have. These compact battery chargers can be exchanged at kiosks located all around the Disney theme parks.
Lanyard ticket holder – If you want to ensure your paper Disneyland ticket is in a safe place, consider purchasing a lanyard. The plastic sleeve protects the ticket but keeps it close.
READ MORE – Get your free packing printable in this article, What to Bring at Disneyland (and What to Leave at Home)
Disneyland Tickets with Disney Genie+
FASTPASS & Maxpass are no longer available at Disney Parks. Disney Genie+ and Lightning Lane is the new "skip the line" plan. This new program comes with a cost, which fluctuates based upon crowd levels and seasonality.
Purchasing Disney Genie+ and scheduling a time slot to return to participating attractions allows access through the special Lightning Lane entrance.
This is an overview of buying a Disneyland ticket with Disney Genie+:
Disneyland Ticket with Disney Genie+ – Consider locking in the cost of Disney Genie+ by purchasing a Disneyland ticket with this line skipping add-on already built in. Once your group has scanned into the theme park, you'll be able to use the Disneyland app to immediately book your first Lightning Lane attraction.
Disneyland Base Ticket – If your ticket doesn't have Disney Genie+, you'll need to buy it via the Disneyland app after scanning into the park. Go into the app and scroll to find the Disney Genie+ service "Purchase for Today" button. The cost starts at $25 per person, per day.
The cost of Disney Genie+ also includes complimentary Disney PhotoPass downloads from the day of purchase.
Do Babies Need a Disneyland Ticket?
If your child is under three years old, their admission is free! Any baby that has not yet celebrated their 3rd birthday does not need a ticket.
What if your child celebrates their third birthday in the middle of your trip? No worries – Your toddler still doesn't need a ticket if they age up during your vacation.
Check out these posts with tips for traveling to Disneyland with a baby –
Disneyland Child Ticket vs Adult Ticket
Disneyland child tickets are for ages 3-9 years old. Once a child turns 10 years old, they're considered adults at Disney and require a Disneyland adult ticket. Ensure that you're purchasing the correct ticket option when buying vacation tickets for Disneyland.
What if your kid turns ten while on the trip? The original child's ticket is still valid throughout the remainder of the vacation and does not require an upgrade to an adult ticket.
Where Can You Get Discounted Disneyland Tickets?
Can you get cheap Disneyland tickets at Costco? Yes. You can also purchase Disneyland park tickets at AAA or through your employer. But often the cheapest and most reliable way is via an authorized ticket seller.
Use caution when purchasing special deals through other ticket sellers that are available to the general public including the Auto Club. While it might initially appear these sellers offer the best discounts, they often tack on additional charges including fees or taxes at checkout.
I highly recommend purchasing tickets from Get Away Today. They are an authorized seller of discount tickets for Disneyland, Walt Disney World, Knott's Berry Farm, San Diego Zoo, Universal Studios Hollywood and LEGOLAND. The next section highlights a few of the reasons to consider booking your travel through Get Away Today.
Best Place to Buy Discounted Disneyland Tickets
Get Away Today offers ticket bundles which includes tickets to Disneyland as well as other Southern California theme parks. You'll save buying the ticket combo of attraction tickets versus buying individual tickets for each park.
Stay at one of the Disneyland Resort Hotels and book a Get Away Today travel package, which includes park tickets at a discounted rate. Disneyland resort hotels do cost more than off-site hotels but have some added incentives.
Get Away Today special offers throughout the year, including Extra Day Free Disneyland multi-day tickets, Adults at Kids' Prices, and SoCal Resident deals.
Layaway travel with Get Away Today and pay in installments, starting with just $200 down. Keep in mind that tickets need to be paid in full before they can be received to make theme park reservations.
Exclusive Peace of Mind plan covers any and all changes to your vacation package. The low cost insurance plan permits rescheduling and/or cancellation of vacation without fees or a full refund on Disneyland tickets, which is something that Disney themselves do not allow.
SoCal Resident Ticket Offers
Southern California residents often have the advantage of receiving discounted prices on Disneyland tickets during certain times of the year.
Eligible zip codes are verified when entering the theme parks. Ticket holders are required to show proof of residence upon entry to the park for each adult with a SoCal Resident ticket. When available, Get Away Today sells this discounted Disneyland ticket as well!
Important to note about the SoCal Resident ticket is that this is a multi-day ticket. However unlike the typical multi-day Disneyland ticket, the SoCal ticket doesn't need to be used within 13 days.
The Southern California Resident Disneyland ticket has a specific window in which the days must be used before the ticket expires, usually across several months. Look on the back of the ticket for the exact dates the SoCal Resident ticket is valid.
Disneyland Ticket Military Discounts
Active duty and retired military members receive special discounts on certain Disneyland ticket purchases. Military may purchase tickets to many local theme parks at a significant discount. These include 1, 2 and 3-day tickets (one day one park tickets, Park Hoppers and Disneyland tickets with or without Disney Genie+ added on).
The promotional Military Salute tickets are even more deeply discounted, for 3 or 4 day tickets.
These tickets must be purchased at the military base ticket office. Usual reservation restrictions apply. There are strict eligibility requirements to purchase these tickets in regards to who can purchase and use. Also, there may be blockout dates and military tickets do have expiration dates, so read the fine print.
The military member must show valid identification at the Disneyland gate upon first entering the theme parks. This means that a military member cannot purchase and gift these Disneyland tickets to someone without being present themselves.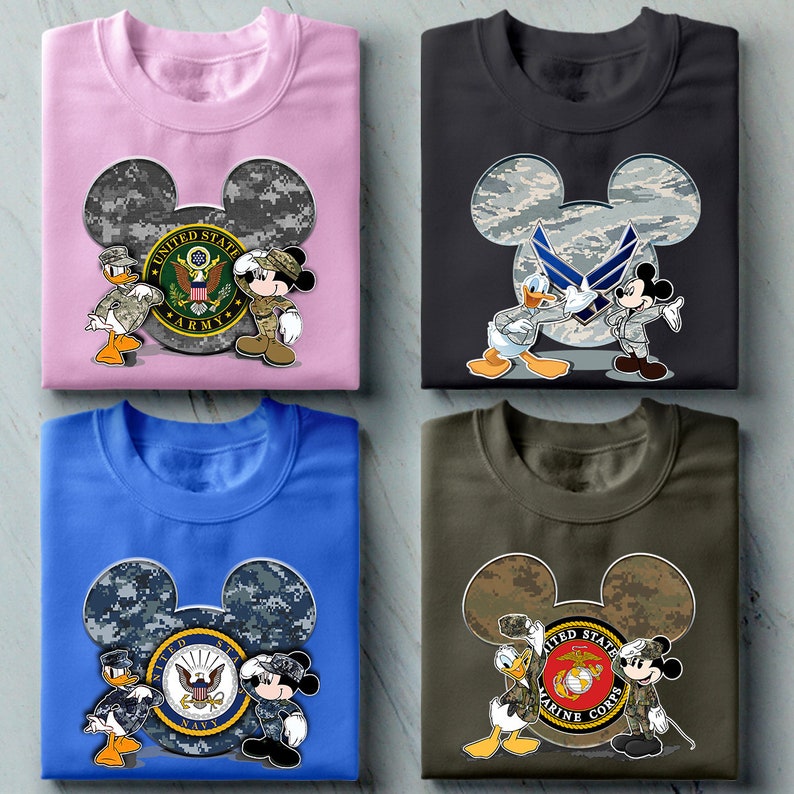 Disney Visa Discounts
The Disney Visa card has multiple ways that credit card users can save money on a trip or even earn points towards free travel! Earn Disney Rewards Dollars with each credit card purchase. These reward dollars can then be redeemed towards purchase of Disney travel, including Disneyland tickets.
Book a Disneyland vacation with the Disney Visa credit card and be rewarded with special financing on select packages.
Use Disney Rewards Dollars to purchase Disneyland tickets. Redeem rewards then use the rewards dollars to buy tickets trough the Disneyland website. Or save rewards dollars to use while on vacation! The redemption card is valid at most Disneyland dining and shopping locations.
There are no limits to the amount of rewards dollars you can earn with the Disney Visa, which makes it a great choice for Disney fans. Click the link to find out the current cardmember bonus you may receive when signing up.
Expired Disneyland Tickets
When buying your tickets elsewhere, read the fine print that comes with it. Double check the expiration date before you buy to ensure that you'll be able to use the ticket within the timeline.
Some purchase locations will have limited dates in which to use your ticket before it expires. For example, Get Away Today Disneyland tickets purchased now are good through January 12th, 2024.
By purchasing now, guests lock in the cost of the Disneyland ticket (even if the price increases) and that ticket is valid through that specified date.
Expired Disneyland ticket? What happens if you have a Disneyland ticket but the date is expired? There are a few scenarios:
Multi-day tickets – these expire within 13 days from first day of use. Any unused days are a loss and cannot be refunded.
SoCal Resident ticket – there is a valid window of time that these tickets can be used. After the end date passes, any unused days on this specific ticket are lost.
Unused tickets – A completely unused ticket is still valid, however you'll need to upgrade to a new ticket is it's expired. That means paying the difference in case the cost has increased.
The full value amount on the expired ticket can be applied to the upgrade in exchange for a valid ticket. This exchange can happen at the Disneyland ticket booth in front of the gates.
Disneyland Annual Pass
The Disneyland Annual Passholder program is now called Magic Key. This is a four-tiered system, with varying calendars and benefits. The tiers are called Dream Key, Believe Key, Enchant Key and Imagine Key. The Imagine Key is only available for Southern California residents and offers the most restrictions.
An annual pass is a great way to save on the cost of multi-day vacations! Magic Key is Disneyland's newest annual passholder program. Guests can choose from four options, each with various blockout dates, discounts and perks.
Sales of Disneyland annual passes are currently paused, allowing only current Magic Key holder to renew their pass.
When Magic Key sales reopen, here's how to make the ticket upgrade: Apply the amount that you paid for the ticket (so long as it hasn't expired) to the cost for the annual passport. This should be done on the final day of your multi-day ticket. Applying your ticket cost to a Magic Key is very easy and can be completed through the Disneyland app prompts.
If you buy the Magic Key, consider which pass makes the best sense for you and your family. Different passes have certain blackout dates. Check the calendar before deciding which one is best for you. Magic Key holders have the benefit of accessing the reservation calendar 90 days in advance.
Annual Passports may have a monthly payment option (after an initial down payment) so you can take the year to pay the price of the Passport off. A blockout calendar on the Disneyland website and app shows which dates are "good to go" for each specific tier.
Disneyland Price Increases
Disney increases ticket prices frequently. This is often done without any notice and posted gate prices are changed from one day to the next. Some retailers, including Get Away Today may be able to sell Disneyland tickets at the "old prices" for a short amount of time.
It's highly recommended to purchase tickets as soon as you know you're going on a trip. This is a great way to lock in the lower prices. If Disney increases the prices and your ticket is still valid (not expired), you can use the ticket as normal.
If the ticket is expired and completely unused, read the earlier section in regards to Disneyland ticket expiration dates. You'll need to upgrade to a new ticket by paying the difference between the face value and the updated gate price.
What's Included With My Disneyland Ticket?
Most everything inside of the Disneyland parks is included with the price of admission. Here's what you get with admission:
All rides, shows, parades, entertainment and most attractions from official opening/closing times
Any character greetings
What's NOT Included in the Price of a Disneyland Ticket?
There are some extra events throughout the year and other add-ons that can be made to your Disneyland day that are not included with admission:
Parking in any of the Disneyland lots or garages.
Food and dining (though Disneyland will permit outside food and snacks).
Disney PhotoPass downloads (unless you have purchased Disney Genie+).
A few attractions with a small fee, including Frontierland Shootin' Exposition.
Special packages, including reserved seating and dining packages for World of Color, parades and/or Fantasmic!
After-hours special ticketed events including Disneyland After Dark and the Halloween time Oogie Boogie Bash.
What NOT to Do When Buying or Using Tickets?
Do not buy tickets on Craigslist or on Ebay. You have no way of looking at the tickets and knowing if they are valid or legal.
Don't buy tickets from anyone selling them outside the Park. Buy only from an authorized dealer.
Do not purchase anyone else's multi-day ticket from them. You have no way of knowing how many days are still valid on that ticket! Also the initial ticket holder's photo will be taken the first time they use your multi-day ticket and verified each time they enter the park.
Don't lose your ticket. Add the ticket to your Disneyland app but also keep the physical ticket in a safe place.
Your park ticket will allow you entrance in and out of the park for the day. I recommend that you take a photograph of the backside of your ticket. Capture the bar code/date stamp.
Did you lose your paper ticket and didn't add it to the Disneyland app? If you have a photo of the ticket, you may be able to get a replacement at Guest Relations should your ticket go missing. Make sure everyone in your group and all the tickets that were purchased are with you.
More Ways to Save on a Disneyland Vacation!
The cost of hotels, Disneyland tickets and even Disney Genie+ may vary at different times of the year. Find out the best times to visit Disneyland.
Want to splurge at Disney? This article on the ultimate Disneyland splurges also details ways you can save big and cut costs.
How much will a Disneyland vacation cost? Check out this post and grab the free printable budget worksheet.