Unwrap something unique this holiday season, when you gift them an experience instead of more stuff. Experience gifts encourage activities, family bonding and learning, all invaluable and priceless. These are the presents your family will remember, more so than the latest video game or hot toy.
Mom Rewritten uses affiliate links which means I may earn a small commission if you purchase through the links in these posts. As an Amazon Associate I earn from qualifying purchases. For more information, see the Privacy Policy and Disclosures tab.
Best Experience Gifts for Families
My favorite part about giving (and receiving) experience gifts? They feel the most personalized and special. The best experience gifts are distinctly tailored to each person, with a focus on their wants, needs and desires.
Some of the gifts are physical items that can be wrapped and given on Christmas day. Look in this article for the items labelled "Experience gifts for under the tree" or "In the Stocking". Other experience gifts are an activity. These might be one-time entertainment events or a pastime that can be used all year. For people who like to gift the entire family one present rather than individual items, these type of experience gifts are perfect!
The bottom line is that experience gifts create memories that most "things" cannot. Doing an experience together can create bonds that simple items just don't. I've included a variety of excellent experience gifts for different ages in a range of budgets.
If grandparents, aunts or uncles would like to purchase presents for the family, these items are a great move away from physical gifts. These items are also easier to give as most are experiences that don't rely on supply chain shortages (so they're fitting for last minute shoppers!) These are the best experience gifts for kids, men and women!
Travel Lovers Best Experience Gifts
Travel is back and families are ready to explore together again. These global experience gifts will take you around the world, both physically and virtually!
Universal Yums – This box of snacks from around the world is a monthly highlight for our family! Everyone (even the picky eaters) gather around to learn more about the chosen country and to sample regional goodies. The interactive booklet is super fun to do together. Choose to order one box or a year-long subscription. READ MORE about our experience and review of Universal Yums.
Rosetta Stone – This online website is long known for teaching second language fluency. Perfect for anyone who has been wanting to expand their speaking skills in a new language. The lifetime plan is reasonably priced and allows learners the chance to tackle 25 different languages on the site!
Cruise Vacation – Definitely a bucket list item, an all-inclusive family cruise is tailored to fit every age. My travel partners at Get Away Today can help find the right cruise ship that works for you. This includes childcare, teen clubs and adults-only spaces.
Experience gift for under the tree – Atlas Crate – This travel-focused subscription box will take kids around the world, with STEAM inspired projects. My kids loved the Atlas Crate we received, which included a map, passport book and globe craft.
Entertainment to Enjoy Together
Can't get enough family time? These experience gifts bring you all together, both in and out of the house, with shared entertainment opportunities.
Sporting event tickets – Whether it's an NFL or NHL game, motocross, or fight match, the entire family can enjoy a shared event together. Take it beyond just the game by making it a complete destination event vacation to watch your favorite team!
Disney+ – This streaming television subscription is the hottest ticket. With entertainment classics and new series for all ages, a year long Disney+ subscription is always welcome!
Amazon Prime Music – This streaming service is on my Christmas wish list! Unlimited songs without advertising…sounds perfect!
Experience gift for under the tree – Magic kit – I received a classic magic set as a gift when I was a kid. What a great way for families to bond, as they learn new tricks together.
Adventurous Experience Gifts
For the family that craves adventure, these experiences will take them beyond the typical. This type of family gift might be splurge-worthy and take the place of the usual wrapped presents.
Adventure travel – If white water rafting, hot air balloon rides and zip lining through a jungle are your speed, these are the vacations for you! Adventures by Disney offers both domestic and international trips for families that are full of adventurous exploration.
Ski vacation – Find the ski destination that works best for your family using these tips from my friend Leslie at Trips with Tykes.
Indoor skydiving – Look for local escapes like IFly that won't take you too far off the ground.
Escape Room – These popular pastimes are popping up in cities everywhere and are especially fun for older kids and teens. Try the Escape Room board game for excitement at home.
Registration into Boy Scouts or Girl Scouts – Cultivate a sense of community while teaching value lessons and skills.
Experience gift for under the tree – Kid's indoor camping set – For children that can't get enough of the adventurous lifestyle, gift them something they can use every day of the year. This adorable set includes a pop up tent with lantern, faux campfire, and food.
Annual Pass
The gift of year-round entertainment in your area can be priceless. Ideal for low-budget recreation, families can often pack a lunch and make the day cost-free after admission.
Local Activities – Purchase a season pass to a local museum, aquarium, or zoo for year-round family fun. Living in San Diego, I've made excellent use of the San Diego Zoo, San Diego Safari Park, SeaWorld San Diego and LEGOLAND annual passes.
U.S. Parks Pass – Open a world of exploration with a year admission to national parks in the United States. Build excitement for the outdoor adventures by reading the National Geographic Guide to National Parks of the United States book.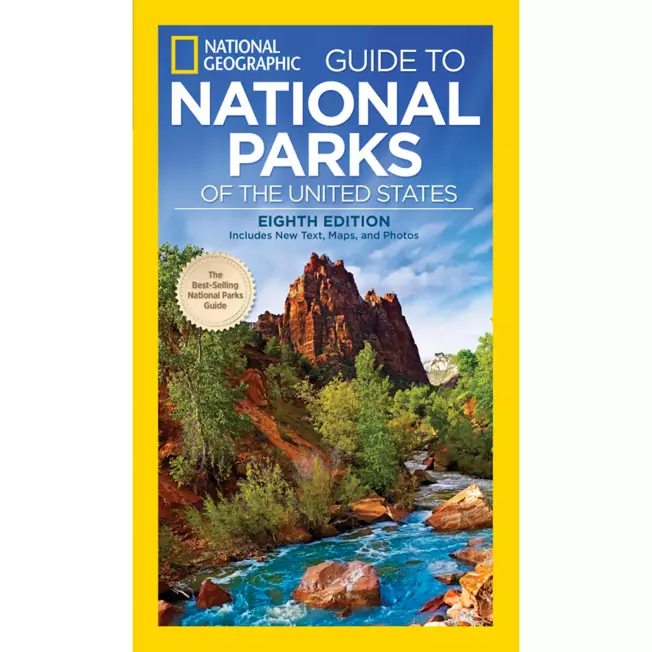 Best Experience Gifts for Relaxing
Hey Mom, I'm looking at you. These are the pampering gifts that everyone wants but rarely make the time for. A relaxing experience gift like this will remind to take time for self care. (PS: It's totally okay to buy one of these for yourself; it's what I do!)
Spa getaway – The gift of wellness like no other. Behold the power of a massage, foot rub, sauna, mud bath or facial on your overall well being! Include a top spa resort, whether local or on a destination vacation. A SpaFinder gift card can be used at locations across the county. Read more about my personal spa experience at Renaissance Esmeralda in Palm Springs.
Kindle Unlimited – For the person who wants to read everything, give the gift of unlimited reading from a library of over a million books! Kindle Unlimited offers 6, 12 and 24-month membership plans.
Overnight luxury hotel stay – Want to get away but not too far? Book at stay at a local upscale hotel. I recently stayed at the JW Marriott Anaheim Resort, a AAA Four Diamond hotel. Enjoy the soaking tub, order room service and lounge in bed. Staying in the cozy robe all day sounds like my idea of calm.
Experience gift for the stocking – IPSY – The gift of year-round pampering, with monthly bags filled with indulgent skin care and make-up items. Reasonably priced for a month-by-month subscription, this one is perfect for gifting to teachers, babysitters and girlfriends.
Top Stay at Home Gifts
Lock down might be over, but some of us introverts are still appreciative to just stay home! Cozy up with one of these experience gifts to enjoy at home.
Amazon Audible – Listen to unlimited audio books with Amazon Audible. Kids love audio stories for road trips or during bedtime. Adults enjoy them when exercising or relaxing. Audible Gift Memberships are available in 1, 3, 6 and 12-month membership options.
Virtual workshop online classes – If you have a family member who wants to learn how to cook like Gordon Ramsay sign them up for a MasterClass. This online treasure trove offers access to 100+ video lessons taught by field professionals. Not only can you find cooking classes but also photography, dog training, tennis and so many more. An all-access subscription begins at just $15 per month.
Experience gift for the stocking – Magazine subscription – Roll up an issue as a stocking stuffer, with the promise of recieving a new issue monthly. Consider Highlights for kids, Parents for a new mom, or Food Network magazine for adults. What a great unplugged gift for readers!
Explore New Places
Anyone else daydreaming of a family vacation? Travel is happening again and giving the gift of travel is more meaningful than ever. Collect memories instead of things and make that family trip happen this year.
Disney Vacation – I'm a huge Disney travel fan and my family loves planning vacations together. A trip to Disneyland or Walt Disney World fits everyone! Get Away Today can help get you there with a layaway plan that only requires $175 down. Use code REWRITTEN on participating packages for an additional discount.
Indoor water park – All day swim fun with dining and hotel rolled into one. Indoor themed water parks like the Great Wolf Lodge are awesome when the weather outside is less than ideal.
Beach Vacation – Ready to escape the winter weather? Hit the sand instead of the slopes by booking that Hawaiian vacation you've always wanted to take. Consider Mexico or a Caribbean Sandals Resort for the ultimate warm-weather travel you've been dreaming of!
If an international trip is out of the question, consider Carlsbad in San Diego. Gorgeous weather, amazing dining and beaches that stretch for miles! There's the added bonus of LEGOLAND, if you're bringing younger kids.
Save Money While Shopping for Experience Gifts
I've been a Rakuten member for years and have saved hundreds of dollars just by clicking through to their link before online shopping. I have Rakuten added to my computer so a reminder pops up to shop through the link and earn a percentage back on my purchase.
There's no gimmick. And Rakuten offers excellent discount codes including double cash back incentives. This includes shops like Old Navy, Sephora, Lands' End and Sunglass Hut. For travel, Rakuten also offers cash back on travel including Expedia, car rentals, hotels and luggage essentials.
The best part is that you'll receive what they call the "Big Fat Check", your cash back in the mail by simply shopping through their link! Find out the current sign up incentive at Rakuten.
Fitness Experience Gifts
Get the family in shape together with these gifts that give back in the way of better health! When a family member asks what they can buy your kids, request that they purchase a month of classes or assist with paying for sports equipment.
Dance or gymnastic class – Look into local studios or recreation centers that offer gymnastics, tumbling or dance, including ballet, tap, jazz or hip-hop. READ MORE: Everything you need to know about your kid's first dance class.
Gym membership – Sign up for a fitness club membership that everyone in the household can enjoy. Look for locations (like the YMCA) that offer kid's classes or babysitting so you can workout.
Home Gym – Bring your exercise routine home with equipment from Life Fitness including a treadmill, stationary cycle, elliptical or strength machines.
After-school sports – Support your niece or nephew by signing them up for sports, like baseball, karate, basketball, flag football or soccer. Even better? Give the true gift to busy parents and make a promise to take them to all their practices!
Experience gift for under the tree – Indoor Magnetic Dart Board – Get the kids off the couch and engaged in a game of darts with this safe set that's under $30.
Deliciously Tasty Gifts for the Family
Is family dinner an important part of your daily routine? Then consider gifting one of these mealtime gift experiences that combine food and family fun.
Dinnerly – This meal kit delivers delicious ingredients and recipes to your front door at a reasonable price. Customize the box and get cooking with creative dishes that can be prepared in about 30 minutes, start to finish. Perfect for foodies who don't have time to shop but still want healthy and tasty meals on the table each night. READ MORE about this subscription service in my complete review of Dinnerly meal boxes.
Taste of Home Copycat Restaurant Favorites – Know someone who loves copycat restaurant recipes? This is the book for them, with lots of popular replica recipes to make in your kitchen.
DIY Kit for Mozzarella, Ricotta & Farmers' Cheese – Calling all cheeselovers…behold this set from Urban Cheesecraft on Etsy for crafting your own cheeses at home!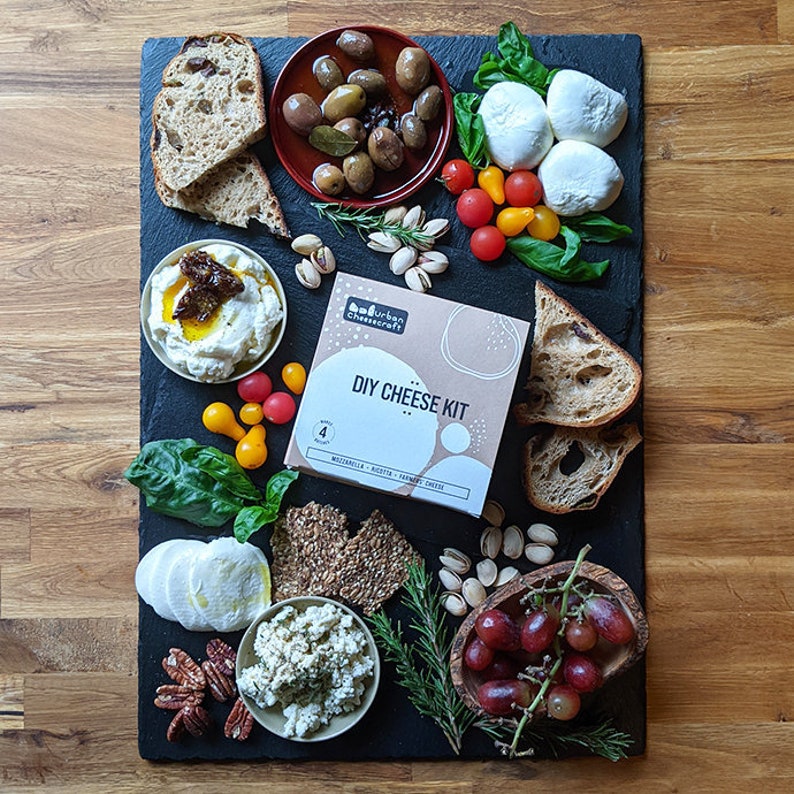 Restaurant Meal – As much as I enjoy a home cooked meal, there's nothing quite like eating out! Dining gift cards are ideal gifts for college students, parents with new babies or those who love to eat in restaurants.
Experience gift for under the tree – Herb growing kit – Every meal tastes better with fresh herbs! This windowsill gardening set will help you grow 9 useful kitchen herbs from seed at home.
Experience Gifts That Feel Like a Splurge
Raise your hand if you like receiving a big box of goodies! Bonus if it's all items you were able to personally pick and choose yourself. These splurge-worthy items allow the recipient to customize their experience, allowing for the ultimate personalized present!
FabFitFun – One of my favorite subscription box includes items for me and giftable things for family and friends. Indulgent skincare items and modern household goods are some of the items I've been receiving in FabFitFun boxes year-round. As an Annual Member, I've been able to customize all the items that come in my boxes.
Stitch Fix – The gift of a new wardrobe with pieces chosen by you! Stitch Fix stylists curate a box based upon your likes. Preview the choices, where you get to pick which 5 clothing, accessories, shoes and jewelry items you'd like to receive. Pieces are high quality at a great price and exchanges are complimentary. My clothes from Stitch Fix are front and center of my closet! Sign up and receive a $25 credit off your first StitchFix order.
Experience gift for the stocking – Gift cards – It's the gift that fits everyone! Easy for the gift giver and so-much-fun for the receiver. Look for gift cards to a local restaurant, favorite boutique or website.
Looking for more? Check out this round-up of 42+ best gifts for women.
The Gift of Visual & Performing Arts
Combine a love of music and theater by planning a trip to see the biggest concert of the year. This is the year to finally see that talked-about show in person; here are some suggestions.
Symphony – Forget boring orchestra concerts and look for hybrid models that appeal to a range of guests. Live music that combines favorite films like Star Wars are popular with kids and adults alike.
Stub Hub – Find tickets to fit a range of budgets for live theater, concerts, theater and comedy shows. You're sure to find a production that fits your group with local shows throughout the nation. Pull out the calendar and plan for a family trip to see Harry Potter & the Cursed Child on Broadway in NYC, Hamilton in LA or the Coachella Music Festival.
Experience gift for the stocking – Movie tickets – There's nothing like watching the newest blockbuster on the big screen. Drop a few movie tickets into their stocking and make it a date.
Lessons Learned
Try something new, by gifting lessons that will expand their horizons. Learning something new is something that everyone of all ages can appreciate.
ABC Mouse – I gifted this online resource of learning games and activities to my daughter last year. This "early learning academy" helped give her a step up before beginning kindergarten with age appropriate computer fun. Read more about things to do at home with preschoolers.
Music lessons – Think outside the music box. Piano and guitar are the norm. But what about learning how to play the harmonica or ukulele?
Physical exercise lessons – Get the kids active year-round with swim lessons, horseback riding, snowboarding, fishing or surfing.
Experience gift for under the tree: Family Handyman Whole House Repair Guide – This book is for the tinkerer who knows how to do it (or thinks they do!). Over 300 step-by-step repairs are covered in this do-it-yourself guidebook.
Crafty Experience Gifts
I love crafting but finding the time away from the kids is the hardest part. The second part of gifting someone a craft is to give them them allowance to actually do the project! Consider bundling the gift of crafts with babysitting to allow the recipient uninterrupted art time.
Looking for more unplugged ideas? Try these best games and toys that don't require batteries.
Craftsy – Members of this online site can access lessons on quilting, painting, knitting, cake decorating, woodworking and more. Experts under each field share insider tips and step-by-step instruction for projects or skills. An annual premium membership allows viewing of all video content on the site.
We Craft Box – Ideal for younger kids and families that like to create together, this monthly subscription box includes all the supplies needed for 3+ projects. Each month a new theme is presented in a hands-on way, with detailed instructions and high quality materials.
CreativeBug – Adults and kids alike will enjoy learning new techniques through these online classes. Stream arts and crafts classes under a variety of skills including sewing, jewelry making, canning and other projects. Forums allow members to discuss projects together and share their completed works.
Experience gift for under the tree – Kiwi Crate – There's a Kiwi Crate for everyone in your family. We've had a wonderful time exploring them all in our family. The monthly subscription box includes everything you need for a STEAM project. Koala Crate is awesome for toddlers and young preschoolers. My teenager loved the Doodle Crate and learned how to work with leather and soap making. The Maker Crate for teens and adults has been a fun way to learn new crafting techniques including macrame.
Gifts That Give Back
Before the holidays even begin, clear out kid's toys, clothes and other unneeded items. Donate them to local charities that will use the resale money for a good cause. Here are a few other suggestions:
The Gift of Time – It's what most everyone has in short supply – time. But if you're able to commit to volunteering your time, there are a great many local groups that could use your help. Think about churches, soup kitchen, and retirement homes. Read more about teaching thankfulness and gratitude during the holidays.
Samaritan's Purse – My family has loved working with this non-profit to bring joy to children around the world! This year my daughter's dance school collected donations to participate in Samaritan's Purse annual Operation Christmas Child. This program encourages families to create shoe boxes filled with meaningful items for kids who are less fortunate. You can build your own box or donate to have one made for you.
DIY Bird Feeder Kit – Every birdie in the neighborhood will be at your house on Christmas morning! This family project is appealing to complete with kids and easy enough for toddlers to help. The payoff is watching all the beautiful birds flock to your yard.