It's the season for all things spooky, but let's add a Disney Halloween twist! From snacks, decorations, outfits and beyond there's a way to add Disney into every season. Halloween pumpkin decorating never looked so magical! I've collected some of my favorite Disney Halloween tricks, treats and costumes to share with you.
Click to purchase the Halloween Disney Mickey Garland from The Fickle Felt Tree on Etsy.
Mom Rewritten uses affiliate links which means I may earn a small commission if you purchase through the links in these posts. As an Amazon Associate I earn from qualifying purchases. For more information, see the Privacy Policy and Disclosures tab.
Disney Halloween Ideas for 2020
Our Halloween season would usually include attending fall festivals, school carnivals and participating in trick-or-treat events! In addition, we always made several visits to the theme parks to see Disneyland at Halloween. Attending the inaugural Oogie Boogie Bash Halloween Party was a seasonal highlight!
Despite the Halloween cancellations of our favorite fall activities, we're making the most of the season. As a result of many autumn events being held off this year, you might be looking for extra fun things to do. These Disney Halloween ideas are perfect for 2020 and are a fun way to bring some of the not-so-spooky Disney magic to your home this Halloween season!
It's a Nightmare…Before Christmas!
Let's start off this party with the King of Halloween, Jack Skellington from Tim Burton's A Nightmare Before Christmas. Jack and Sally always take over the Haunted Mansion at Disneyland and you can get in the spirit at your house too. It's a Halloween mashup that's truly spirited! Check out these Nightmare Before Christmas and Haunted Mansion themed items that add just the right amount of scare to your lair.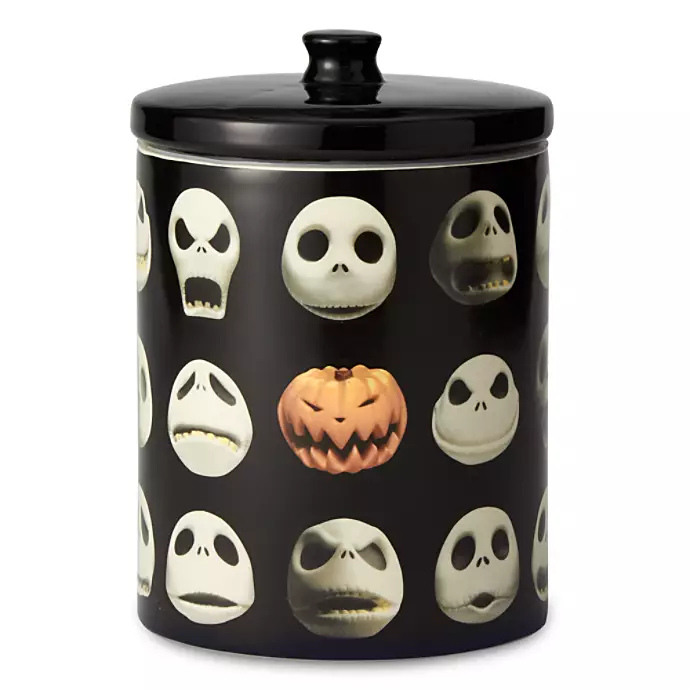 Haunted Mansion Holiday
Calling all spirits! This Tiki/Haunted Mansion Tote Bag mashup by Jeff Granito Art on Etsy is sure to hold ALL the trick-or-treat candy. It's also reversible, featuring two unique images.
Spooky Little Touches
I like to make my seasonal decor subtle, almost like a Hidden Mickey. Rather than gory or all out frightening, I enjoy using autumnal decorations with small dashes of spooky. Above all, it's more appropriate to my family, especially with a preschooler who is easily scared! These are fall ways to decorate your home and body with Disney this Halloweentime.
Boo to You! This Mickey Halloween Doormat from Imagineered on Etsy will welcome everyone and signal that there's Disney fall fun ahead.
Decorate your manicure and pedicure with these adorable not-so-scary Disney-Inspired Halloween Nail Decals from Hail the Nails on Etsy.
These Pirates of the Caribbean Drink Coasters from Just Jo and Co on Etsy add just the right dash of creepy charm to tabletops during the Halloween season!
Decorate the fall season with flowers, placed inside this bright and festive Mickey Mouse Pumpkin Vase from Ohana Kingdom on Etsy.
Dia De Los Muertos
In recent years, I've loved the inclusion of Dia de los Muertos at both Disneyland and Disney California Adventure park. Moreover, it incorporates one of the best Pixar movies, Coco!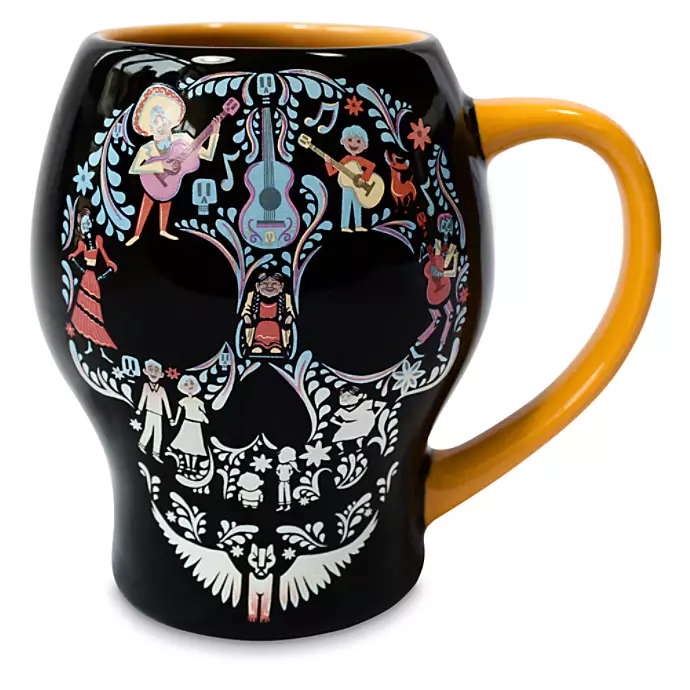 Just a Bunch of Hocus Pocus
Disney's Hocus Pocus has become somewhat of a cult classic over the years. That's especially true with the addition of the Sanderson Sisters into the Walt Disney World villains show during Mickey's Not So Scary Halloween Party!
We all need dishtowels, right? And these Hocus Pocus Kitchen Towels from The Magical Feather on Etsy are Halloween perfection!
All Things Star Wars for Halloween
Star Wars Halloween costumes have been popular since I was a kid. There's no stopping them now, with the release of the newer films and the opening of Star Wars: Galaxy's Edge at both Disneyland and Walt Disney World theme parks! If you have a Star Wars fan in the house, these are some awesome ways to bring the franchise in during the Halloween season.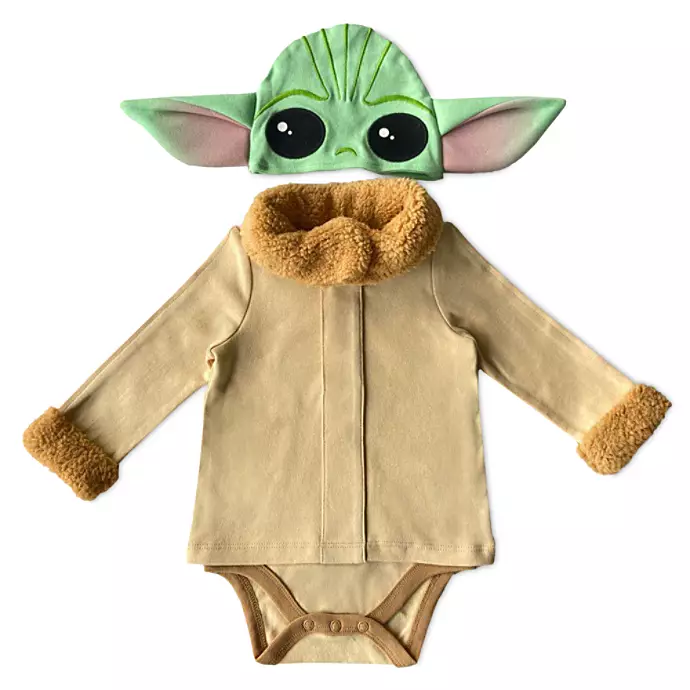 Disney Halloween Costumes and Fall Outfits
Let your kid's imagination run free when choosing this year's Halloween costume. Even if you aren't going through the neighborhood for trick or treating this year, it's still so much fun to dress up!
From Frozen, Toy Story, Peter Pan, Mulan and The Little Mermaid, there are some awesome group costumes found on ShopDisney to put together for the entire family.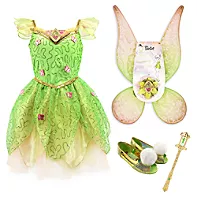 Make this fun DIY Mickey Halloween Pumpkin Shirt, inspired by Disneyland's Main Street USA jack o' lantern.
My kids love to choose a Disney character to recreate each year as their costume choice. Disney Halloween ideas for costumes are endless, with group outfits, princesses, and beloved characters topping the list. Making Halloween costumes on a budget isn't as hard as you think, with these practical tips.
Choose an adorable soft Boutique Minnie Mouse Halloween Dress, like this one from Adore Me Kids on Amazon to wear all autumn season.
For an at-home Disney princess treatment, try these DIY Bibbidi Bobbidi Boutique ideas for hair, makeup and additional styling.
Mickey Treats and Halloween Treasures
Welcome Mickey and Minnie into your entire fall season with these treats, decorations and treasures for Halloween and beyond.
This Gather Table Runner from Practically Perfect Pi on Etsy features a subtle Mickey pumpkin. The perfect fall color and design will carry you through all of autumn!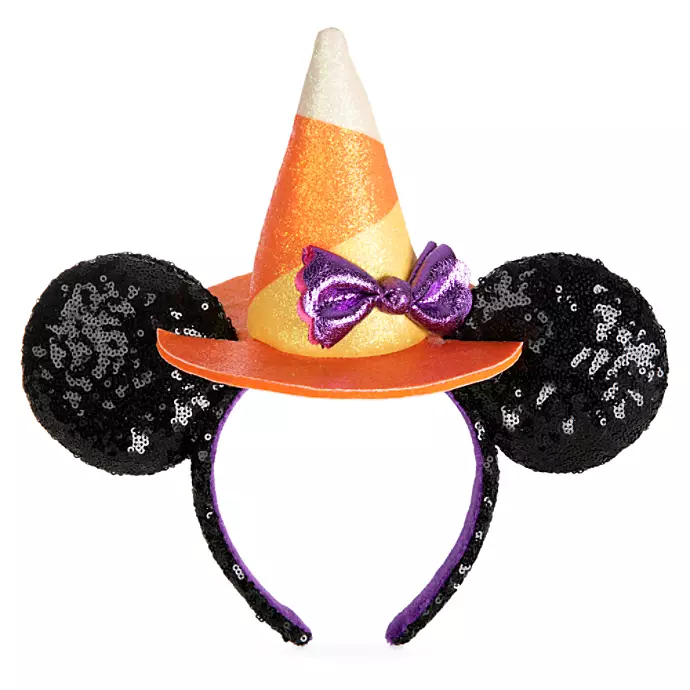 Disney Villains
Disney villains are a safe way to incorporate a little darkness into your Halloween fun. In other words, they're so bad…it's good! For the perfect Halloween theme, mix in a few of the favorite villains from Disney classics including Ursula, Maleficent and Doctor Facillier from the Princess and the Frog.
Set the tone for Halloween night with this Snow White Evil Queen inspired Poisoned Apple Votive Candleholder from ShopDisney.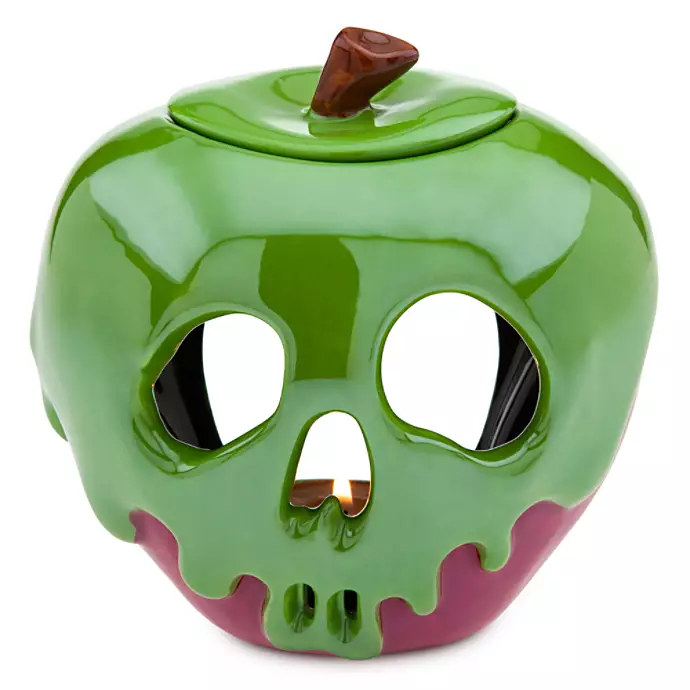 Disney Halloween Entertainment For the Kids
Be chillin' like a villain with the kid-friendly Descendants series, available on Disney+. These Descendants Dress-Up Crowns from Applemint House on Etsy are ideal for topping off those Mal, Evie, Uma or Audrey Halloween costumes.
This post was originally published Sept 14th, 2016 and has been updated and republished.