Shopping for the best Disney souvenirs before you go on vacation? Yes, that seems a little backwards, but there are some great practical reasons why you should purchase souvenirs before a Disney trip! Keep reading for the best Disney souvenirs to seek out ahead of a vacation along with finding the top items at the lowest prices.
Mom Rewritten uses affiliate links which means I may earn a small commission if you purchase through the links in these posts. As an Amazon Associate I earn from qualifying purchases. For more information, see the Privacy Policy and Disclosures tab. This article originally published on Feb 9, 2017 and has been updated and republished with a new date.
Best Disney Souvenirs on a Budget
Disney souvenirs bought in the Disney parks can be expensive! Yes, there are sometimes exclusive Disney souvenirs that can only be found in the parks. These are definitely the items you should purchase in the park rather than getting price-gouged on Ebay. Work those must-have souvenirs in when planning out how much a Disney vacation costs (use this free printable worksheet!)
If you're planning your first Disneyland vacation, you might be unsure what to budget for souvenirs. More often than not you can purchase many items while at home for a reasonable price. There are also some cheap Disney souvenirs that you can purchase ahead of your trip and take them with you on vacation to use in the Disney parks!
Keep reading for my list of best Disney souvenirs to buy BEFORE you go on a trip. Read more if you're planning a First Disney World Vacation!
Why Buy Disney Souvenirs Ahead of Time?
Planning to bring home Disney World souvenirs after your trip? Why should you consider buying your Disneyland souvenirs before your vacation? These are three top reasons to pre-buy souvenirs.
#1 is the cost benefit – You'll save a great percentage buying items at home and bringing them with you versus purchasing them in the Parks. If you want cheap Disney souvenirs, this is a great reason! Many licensed Disney products are found in lower retail stores like Walmart and Target.
#2 is that you'll have more choices – No need to feel "stuck" with the limited choices available in the Parks, at Disney Springs or Downtown Disney. You'll have the option of picking from the entire world wide web if you order before you leave home!
#3 is that you'll save precious vacation time – Why spend your vacation shopping for trinkets when you could be maximizing your Park time, swimming in the resort pool or sipping another Dole Whip float? This is particularly important if you have a short Disney vacation planned and there's little downtime for shopping.
Can You Ship Items to the Disney Resort Hotel?
No need to fill up your suitcases before your trip. You can have souvenirs shipped to you at home. Order them to have them arrive when you return from your trip as a surprise for the kids! Or choose to have items sent directly to meet you at the Disney Resort hotel. These are the stipulations, from Disney:
From the Disney parks website: "If you intend to receive mail during your vacation, be sure the letter or package" –
Includes the mailing address of your Disney Resort Hotel
Clearly features the word "Guest" on the front and the date of your arrival
Please note that a per package handling fee will apply to all packages that are received through the Front Desk (except groceries) at Disney World. There is an additional fee if you request to have items delivered directly to your Disney Resort hotel room.
What Are the Best Disney World & Disneyland Souvenirs?
When figuring out a Disney vacation budget, working in the cost of souvenirs is part of the planning process. Setting aside money for souvenirs is just as important as budgeting for a hotel or dining, especially if this is a once-in-a-lifetime Disney trip! You'll want to research which souvenirs are worth the expense.
Start the budget planning by looking at the price of items on the ShopDisney website. Many items like Mouse Ears and Spirit Jerseys will have similar pricing in the parks. Other items like plush, toys and dolls are higher priced at Disneyland and Disney World shops.
While there are some items that can really only be found in the park (or at a premium price on Ebay), many souvenirs can be purchased ahead of your trip. Narrowing it down to the best Disney souvenirs is a matter of personal preference.
While some guests prefer practical souvenirs like t-shirts and coffee mugs, others gravitate towards popcorn buckets and bubble wands. I'll be outlining a few of the best Disney souvenirs with a focus on the items that can be purchased ahead of your vacation!
Disney Mouse Ear Souvenirs
Those iconic Mickey Ear Hats and Minnie Mouse Ear Headbands aren't a must-have, but they definitely add magic to your Disney wardrobe. Did you know you can get the classic Mouse Ear hat before your first Disney trip?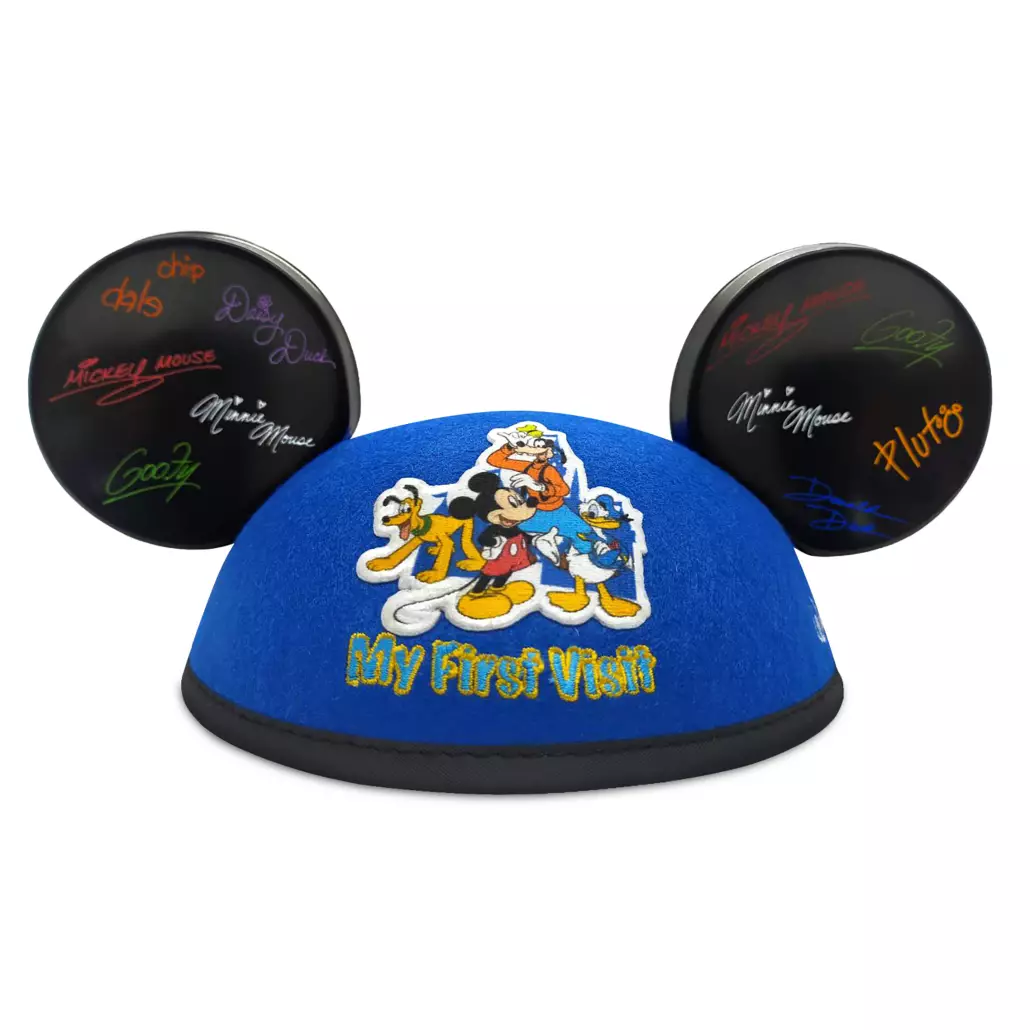 If it's Minnie Mouse Ears you're after, the prices at Disney and the prices online are the same. ShopDisney sells Minnie Headbands at the same price as in the parks and you can often apply a discount code to save money.
Alternate Accessories
As an alternative, consider purchasing handcrafted and unique designs on Etsy. Artisans craft Minnie Headbands, like these from Soarin' Over Main Street that have a coordinating face mask. Yes, these handmade styles are often more expensive than the Disney versions. However, they are usually also more comfortable and wearable!
These Magical Pigtail Clips from Golden Dot Lane are a sweet choice, especially for younger visitors. Very reasonably priced and won't cause discomfort like headbands often do.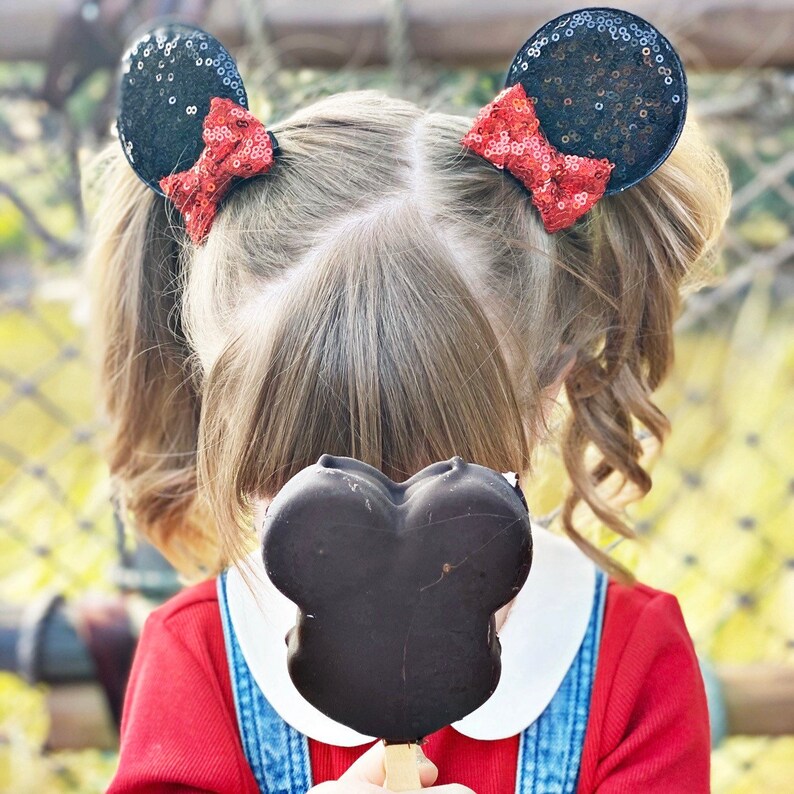 For those looking for additional practicality, choose a ball cap that will shield the sun from your eyes. A Disney baseball hat will be wearable after your trip. During cool months, choose a warm Disney beanie that will keep your head toasty.
Disney Pins for Trading and Souvenirs
Disney trading pins are a fun and small sized souvenir. Some families enjoy trading their pins with other travelers or with cast members in the parks. Important to know that some of these souvenir Disney pins are PRICEY! Purchase ahead of time and shop for individual Disney Parks authentic trading pins from ShopDisney.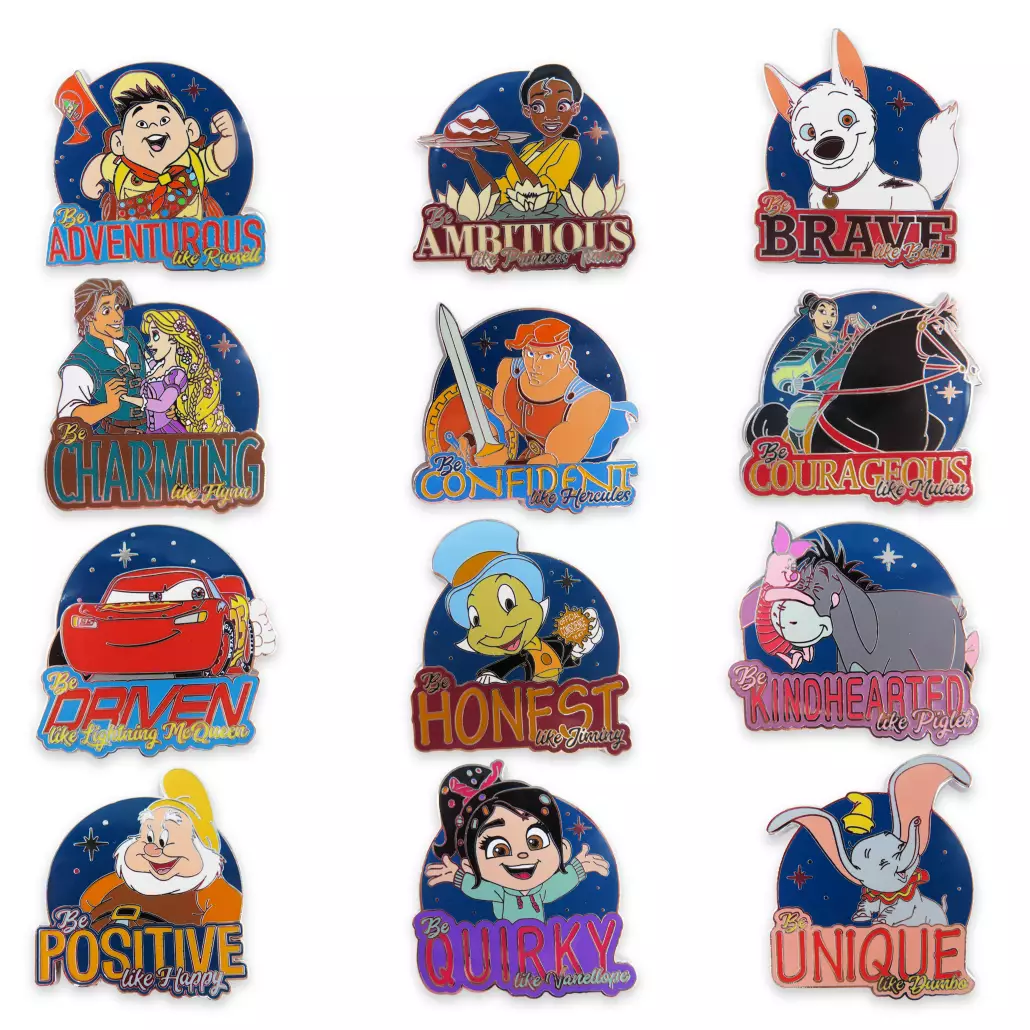 If you must buy them in the Parks, choose only those pins that can't be purchased elsewhere or that are limited edition event specials.
Disney Misting Fan to Keep You Cool
Princess Dresses
The mark up on Disney Princess dress in the parks is extreme. Yes, these are the exact same dresses you can find online or in retail shops at a discount. Purchase the Disney Princess dresses and accessories online before you vacation at a savings, especially when you can take advantage of a sale or use a coupon code.
Even if your child is participating in Bibbidi Bobbidi Boutique, they can still wear a pre-bought Disney princess dress. There are lower priced packages at this Disney parks make-over salon that eliminate the cost of the outfit. Or skip the in-park upsell completely and do your own DIY Bibbidi Bobbidi Boutique in the hotel room!
Kid's Dress Up Alternative
When looking for the best kid's Disney outfits, seek outside the normal princess costumes and go for comfort! There are lots of cotton basic designs that are perfect for a day in the theme park and much easier to play in.
These adorable cotton princess dresses from Amazon are under $20 each and can be worn after vacation is over.
Disney Lanyards
Lanyards can serve multiple purposes. Use lanyards to hold trading pins, paper park tickets at Disneyland or your medical identification. You can purchase these in the Parks or find them online. Some even have a coin purse or pouch to hold cash. ShopDisney has Park Authentic lanyards or find these at Amazon.
Disney-Themed Coffee Mugs
Most of the same Disney coffee mugs and water bottles can be found online ahead of your trip. Purchase online and have them shipped home to avoid the possibility of breakage in your suitcase on the return flight!
The exception to this rule is the Starbucks line of Been There mugs. These park-specific mugs are found inside the respective theme parks (or at inflated prices on Ebay). The You Are Here line of Starbucks mugs were briefly sold online but have now been discontinued. The Been There coffee mugs have shown up on ShopDisney but it's no guarantee.
So if you want these popular mugs for your coffee cup collection, count on purchasing in the parks. At around $20 each they are a decently priced Disney souvenir (and are personally my favorite to buy!). Starbucks Tumbler Mugs are regularly found on shopDisney.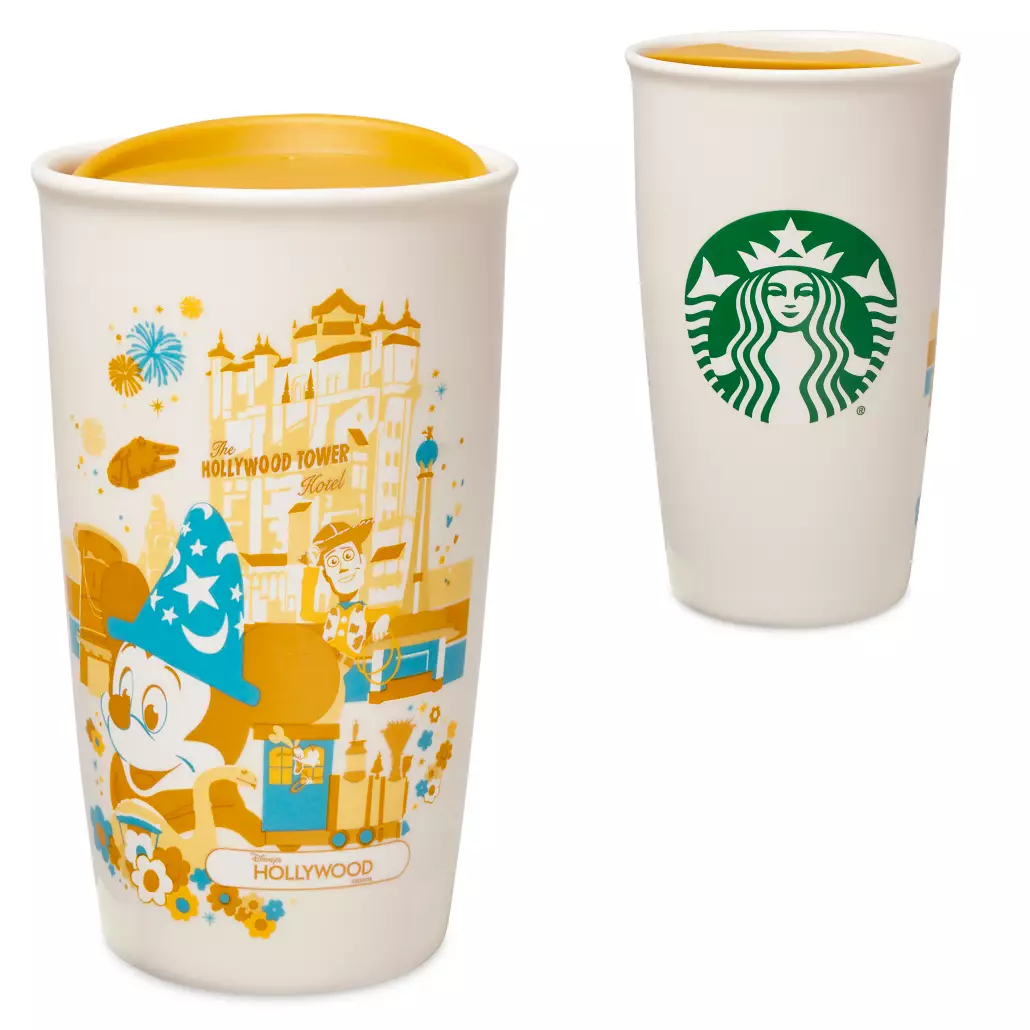 Disney Souvenir T-Shirts
I saw a souvenir t-shirt at Walt Disney World that I was considering for my baby girl on my last visit…until I saw the price tag of $30, yikes! You can get three for the price of one if you shop wisely beforehand.
Target, shopDisney and Amazon all have fantastic authentic Disney designs and you won't be paying more than you should for one tee.
If you'd prefer a more unique look, try shopping the small businesses on Etsy for your Disney-themed shirts. You'll be unlikely to see anyone else wearing the same shirt you are in the parks!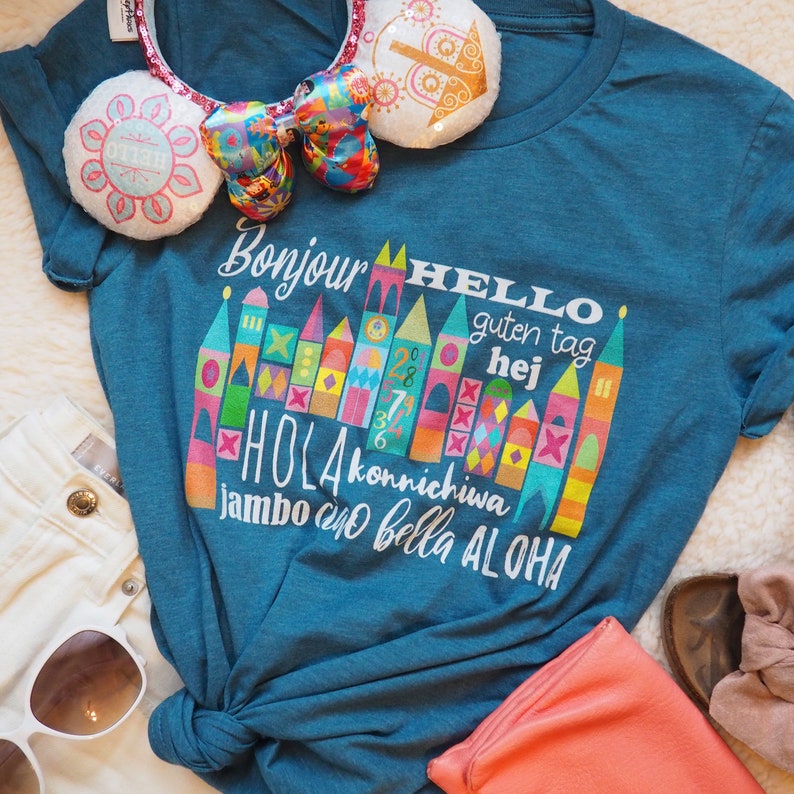 Polka Dot Pixie Shop on Etsy has tons of creative designs, including this it's a small world themed tee.
On another point there are deals to be found at the Disney parks, if you know where to look! This special rate of quantity purchased tees was found at Downtown Disney at Disneyland. There are unique designs not to be found in other retailers and the price is comparable.
Souvenir Disney Plush
Cute little stuffed animals in the Parks come at a premium price. Why not buy them upfront and take advantage of frequent sales and special offers, like shopDisney online often has on popular Disney plush characters.
You can still get Mickey and Minnie but you'll likely get them for a steal when you buy them beforehand. Some plush toys, like these found inside Star Wars: Galaxy's Edge, can't be found outside the parks.
Disney Snacks for In the Park or At Home
Unless you're using up your Disney Dining Plan snack credits, don't use your souvenir money to buy pricey snacks. Tote in your usual snacks and if you must "Disney" them, pack them in a Disney-themed container. Even retailers offer Disney-themed snack foods like Goldfish, fruit snacks and these Foodles snack packs.
Disney Pandora Jewelry and Charms
Okay, I'll admit it, I can't seem to stay out of the Pandora shop! I've purchased myself Disney Pandora charms at both the tiny shop in New Orleans Square in Disneyland and the dreamy Main Street U.S.A. shop at Walt Disney World. Okay…and at the World of Disney too!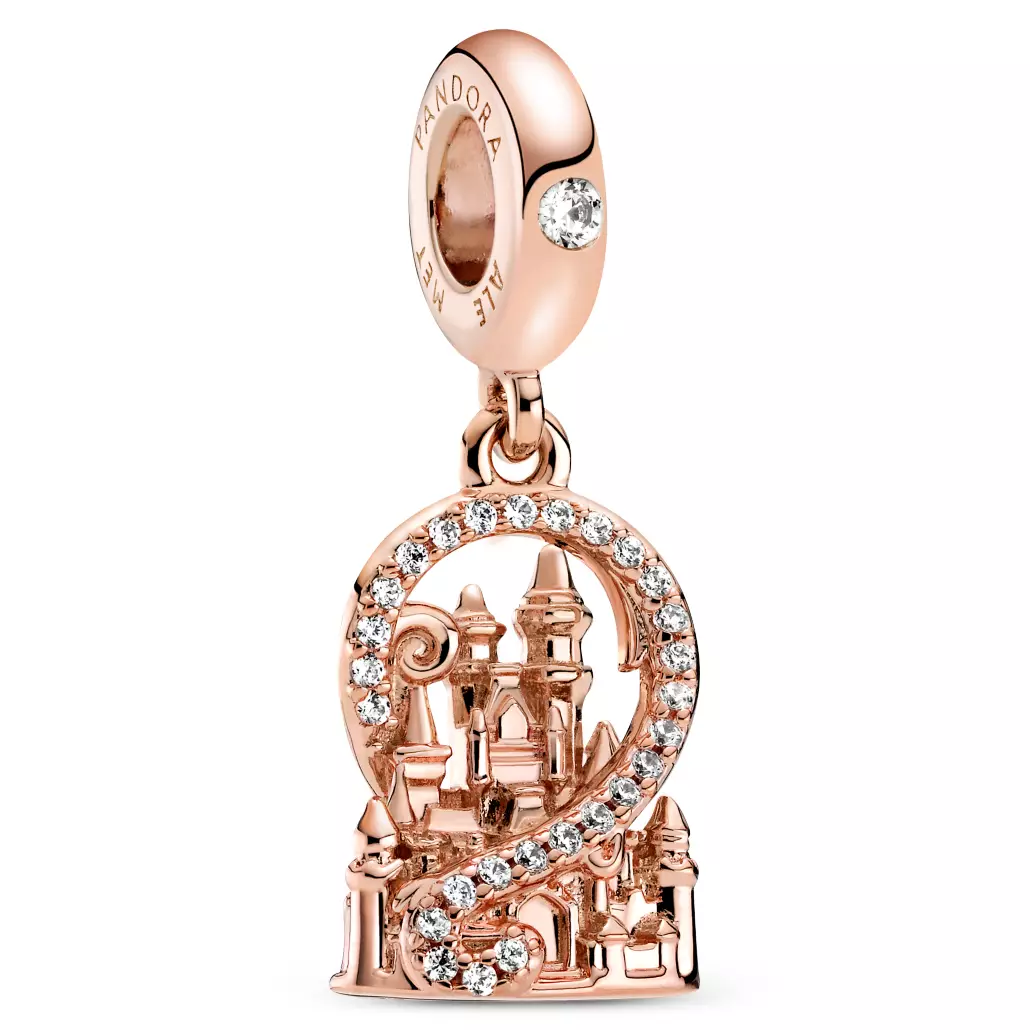 Pandora seems to have a set price on their charms so you won't find that the price higher or lower by much. They do sometimes put the Disney Pandora charms and accessories on sale at shopDisney. If you have the inclination to purchase Pandora charms, check shopDisney first and see if you can use a discount code.
Discounted Disneyland Tickets!
My travel partners at Get Away Today offer both discounted Disneyland tickets and Anaheim-area hotels to fit any budget! Many hotels include exclusive discounts like free parking, complimentary breakfast or even free nights, just for booking through Get Away Today.
Disneyland tickets purchased now are good through December 31st, 2023. We never know when Disney will increase prices so there's always a potential savings of hundreds of dollars for families. Purchase your multi-day tickets through Get Away Today now.
When you're ready to book your full Disneyland vacation, my friends at Get Away Today are ready to help! Mention code REWRITTEN to receive an extra discount off your SoCal vacation package of two or more days.
Disney Souvenirs to Light Up the Night
Light up items are one of the best Disney souvenirs but many of the toys in the parks are highly overpriced. No need to skip glow items, just buy them before your trip and pull them out when night falls!
I'm a big fan of these inexpensive bulk glow bracelets and necklaces. Makes it easy to spot my kids after sunset. I use a few to wrap on the handle of the stroller so I can find it in the crowd once it's dark.
As soon as the sun is setting, the Disney Parks crew will pull out the carts stocked full with fun toys that glow and spin. Come prepared with your own light-up souvenirs for the kids, like the Mickey Mouse Glow Wand. You're going to save yourself a ton of money having these already purchased before your trip!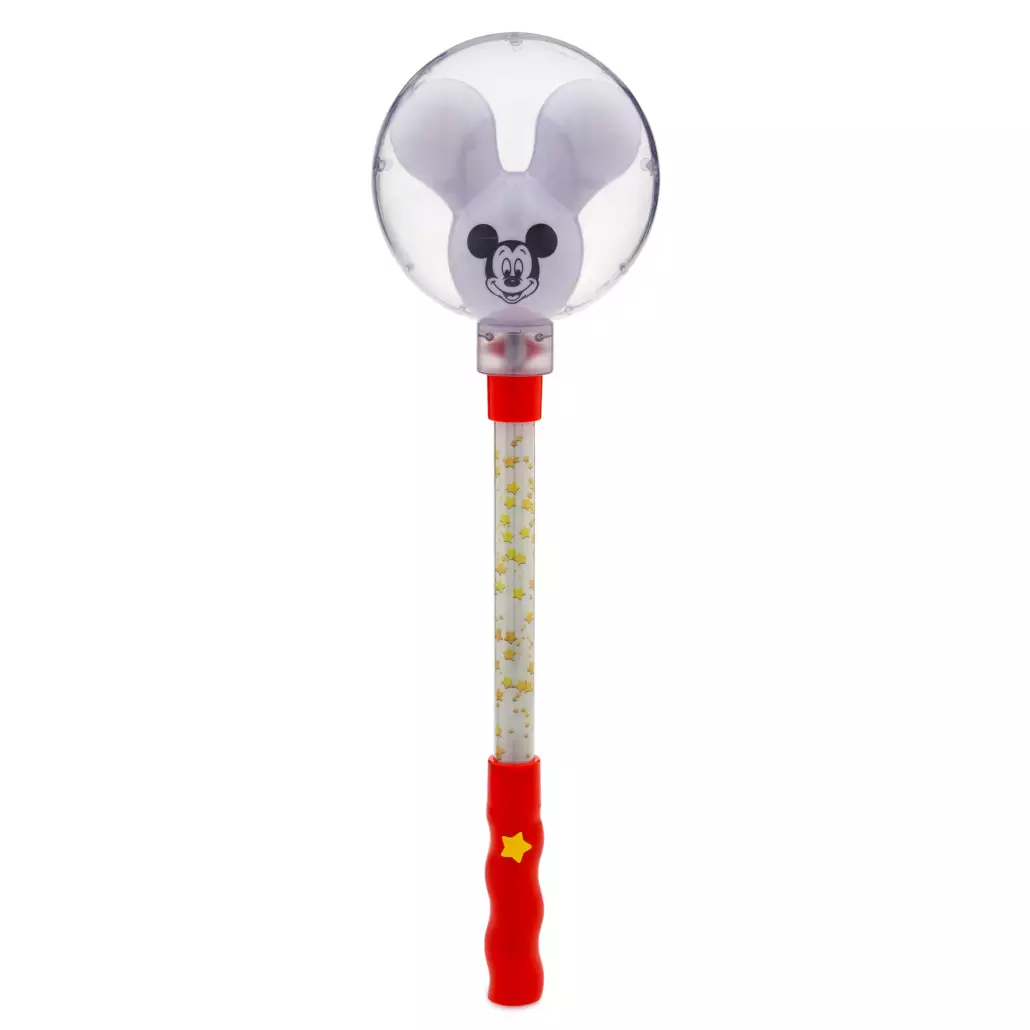 For the Disney Resort Pool
Resist the urge to buy the new bathing suit, sandals, sunglasses or towel in the Disney Resort gift shop. Get two for the price of one by purchasing Disney swimwear and towels before you leave home.
Disney Souvenirs to Keep You Warm
Yes, I have several "souvenir" sweatshirts from day trips to Disneyland when the weather was chillier than expected! $60 later I wasn't cold anymore but I could certainly buy a nice Disney-themed sweatshirt or jacket for much less at home. Here are a few ideas on what to buy ahead of your vacation to keep you cozy.
Love this UP! Adventure is Out There Sweatshirt from Main Street Merch on Etsy!
Don't forget to pack rain ponchos if showers are in the forecast! Read these tips for what else to bring to Disneyland on a rainy day.
A Disney Spirit Jersey will cost the same in the parks versus online ahead of your trip. The benefit of buying online is the ability to use a discount code on your purchase! Consider signing up for a website bonus like Rakuten, that sends you cash back simply for shopping through their link.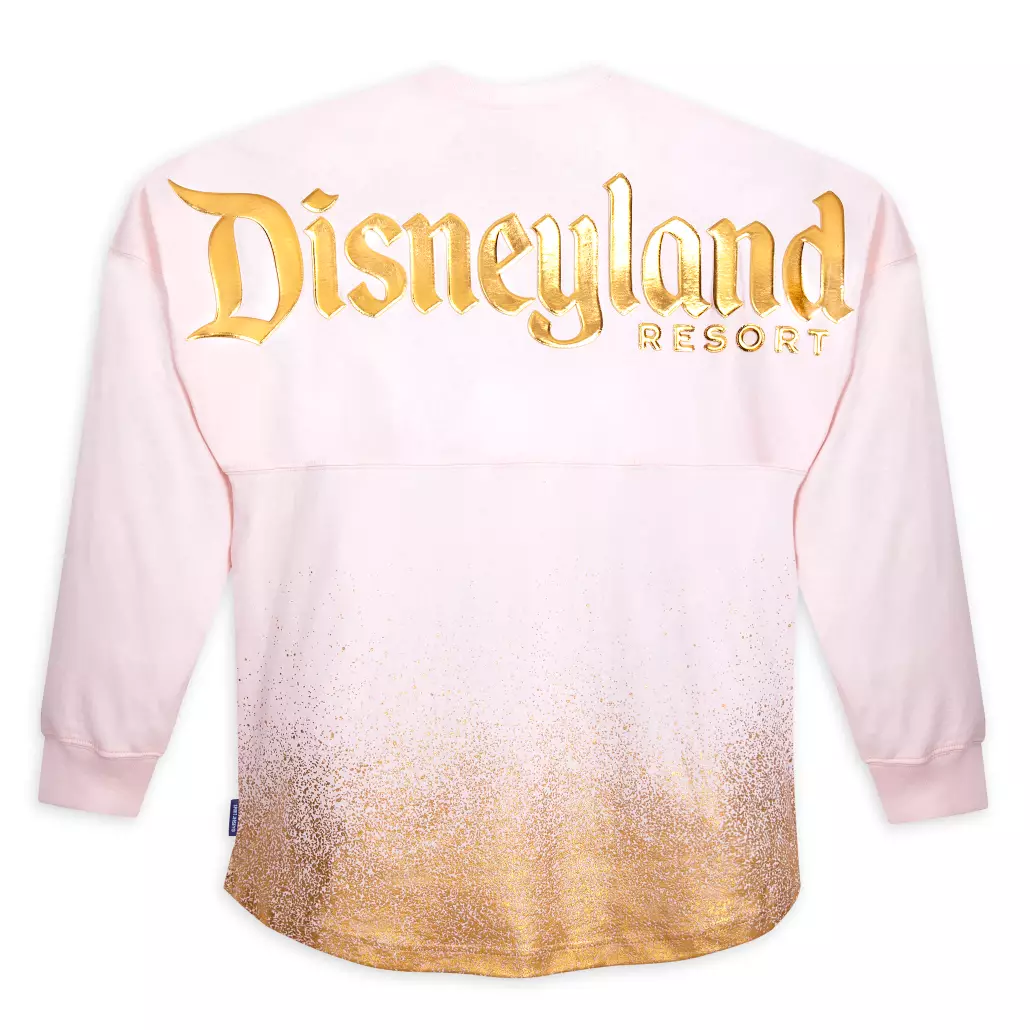 What Disney Souvenirs SHOULD Be Purchased in the Parks?
From pressed pennies to Mickey Mouse balloons, are there any souvenir items you should always purchase in the parks? My friend Becca and I offer tons more details on the best and worst Disneyland souvenirs on this Disneyland With Kids podcast episode.