Since the park opened in 1955, Disneyland has always been more than just about the rides. There are lots of entertaining ways outside of the headlining attractions to fill up a day in the theme parks. This article will cover some of the hidden gems and most overlooked Disneyland attractions so you can add more joy to your vacation.
Mom Rewritten uses affiliate links which means I may earn a small commission if you purchase through the links in these posts. As an Amazon Associate I earn from qualifying purchases. For more information, see the Privacy Policy and Disclosures tab.
This article originally published July 8th, 2014. It has been updated and republished with a new date.
Overlooked Disneyland Attractions
When you think about Disneyland, the most iconic rides come to mind. And of course there are all those delicious foods and snacks! But once you've been on Pirates of the Caribbean and eaten a Mickey ice cream bar, what else is there to do at Disneyland?
There are so many other memorable things to do at Disneyland besides the popular rides and food. In addition to the basic stuff that is considered an "attraction" on the park map, there are also so many other little things that make Disneyland a unique vacation spot.
This article will cover some of the oft-missed and overlooked Disneyland attractions and entertainment to go beyond the headliners. I've included Disneyland hidden gems and other fun diversions to add to your vacation days. Look beyond the "e-ticket" rides to round out your Disneyland visit and enhance your trip with these magical additions!
What's Not to Miss at Disneyland?
Before your trip, you should make a rough schedule of your day. This way you'll be certain to get to all of the rides, shows and attractions that are most important to you.
If this is your first visit to Disneyland, read Must-Do Disneyland- Perfect Itinerary for First Timers. These ideas will give you the best overview of the theme park, especially if you only have one day.
Write out a brief itinerary with your top attractions on the list. From there, you'll be able to fit in some of these overlooked Disneyland attractions.
Rounding Out a Disneyland Itinerary
Some of these suggestions are things you'll need to find time for within your itinerary. Other items can be accomplished throughout your regular day. By squeezing in some of these Disneyland "hidden gems" you'll get a great feel of the California theme parks and why they are so beloved.
I've included suggestions in this article for both the Disneyland Park as well as Disney's California Adventure park. Keep reading for all the tips on the overlooked Disneyland attractions and a few secrets of Disneyland you might not have know about!
Can You Possibly See and Do it ALL at Disneyland?
If you have more than one day at Disneyland, you'll be able to pad out your days with some of these additional Disneyland activities. These are the perfect in-between, overlooked Disneyland attractions that can really add delight to your trip.
One day is truly not enough time to experience Disneyland properly. Even by using Lightning Lane and Disneyland rope drop to maximize morning hours, there still won't be enough time in the day to see and do it all.
I highly recommend purchasing a 3-day Disneyland ticket with Disney Genie+ to allow enough time in your touring schedule. Three park days offers a slightly slower pace, plenty of breaks and opportunity to add in some of these overlooked Disneyland attractions.
My travel partners at Get Away Today offer both discounted Disneyland tickets and Anaheim-area hotels to fit any budget! Many hotels include exclusive discounts like free parking, complimentary breakfast or even free nights, just for booking through Get Away Today.
Disneyland tickets purchased now are good through December 31st, 2024. Purchase your multi-day tickets through Get Away Today now.
When you're ready to book your Disneyland vacation, my friends at Get Away Today are ready to help! Mention code REWRITTEN to receive an extra discount off your SoCal vacation package (when booking 2+ nights with two or more tickets).
Often Overlooked Disneyland Attractions
These are some of the attractions that can get missed in the hustle and bustle of securing Lightning Lane rides. These rides and attractions often have low or no wait time, making them ideal to visit on a crowded day at Disneyland.
Main Street Vehicles take guests for a ride down the center of Main Street USA. So many people walk right past these not realizing you can get aboard! Choose a fire engine, a car or the horse-drawn trolley.
The Main Street Vehicle drivers are friendly and often offer vacation tips and little-known Disneyland trivia. The vehicles stop running in the late afternoon, so pay attention to the time in the Disneyland app.
Sleeping Beauty's Castle Walk-through is another can't-miss gem within Disneyland. Many guests rush across the drawbridge to Fantasyland, forgetting to walk through the Castle itself! Inside there are miniature diorama scenes brought to life with special effects as you walk through the interior stairways.
More Oft-Forgotten and Overlooked Disneyland Attractions
Ride on the Rivers of America with either the Mark Twain Riverboat or the Sailing Ship Columbia. Both take guests for a gentle spin across the waters and offer a peek at the opposite side of Pirate's Lair on Tom Sawyer Island. The river boat and Columbia are both featured in the nighttime spectacular, Fantasmic!
Another way to explore the Rivers of America is aboard the Davy Crockett Explorer Canoes. These trackless canoes are powered the old-fashioned way, by park guests using an oar. Young children are required to wear a life jacket. Be sure to wear sunscreen and a hat because it can get very hot on the open water during this 20-minute rowing session.
Overlooked Disneyland Attractions at California Adventure
At Disney California Adventure, step inside the Disney Animation Building in the Hollywood Land area. From the moment you walk in the room and witness the floor to ceiling movie scenes being shown on the gigantic screens, you will be immersed in all-things animation.
Visit Turtle Talk With Crush, where guests can ask Crush (from the Finding Nemo movies) questions about life under the sea. This fun interactive show offers floor seating in front of the screen along with comfortable chairs in the auditorium.
In the same Disney Animation Building, walk down the ramp towards the back of the room. Step into the Sorcerer's Workshop, where guests can draw their own cartoon strip. Then visit the Beast's Library from Beauty and the Beast. These are both really cool spaces and generally not very crowded, since they're tucked away.
Visit Favorite and Obscure Disneyland Characters
Character greetings are definitely a big part of a Disneyland vacation and some of those interactions can be a trip highlight. Leave time in your vacation itinerary to work in character meet n' greets, both planned and spontaneous.
If you arrive at the park first thing in the morning there are always lots of characters there for photo ops. The "Fab 5" meet in the hub of Main Street U.S.A. You'll find the times for character meetings in the Disneyland app, under the "Characters" drop down menu.
For scheduled character greetings, expect to find an established queue. Ask the cast member at the end of the line if you're able to get in line. Cast members will cut off the line to ensure everyone waiting gets a chance to greet the character.
Best Places to See Disney Characters
Meet favorite Disney Princesses inside the Royal Hall in Fantasy Faire, just to the left of the Castle. This is generally a very popular attraction, so be sure to line up early.
Pixie Hollow is located among the tall "leaves" to the right of the Castle. Because it's more tucked way, the line to meet Tinker Bell is often not very long. Tinker Bell only greets on scheduled times throughout the day. However Pixie Hollow often remains open to walk through the evening. It's a charming location to take photos.
Mickey's Toontown is currently closed for reimagining but when it reopens, both Mickey and Minnie's house will return. Guests can walk through these charming houses then meet the characters.
The Disney Visa character meet n' greet locations are exclusive to cardholders and generally don't have long wait times. Find these spots on the Disneyland app and take note of the abbreviated times to ensure you get there while it's open.
Chat with the Citizens of Buena Vista Street, including the mayor and bike messengers.
Roaming Characters at Disneyland
In addition to scheduled characters greetings in specific locations, some characters simply roam and wander throughout a particular Land.
You might find Bert from Mary Poppins dancing with the Pearlie Band. Spot Jack Sparrow staggering through New Orleans Square near Pirates of the Caribbean. Captain Hook and Peter Pan are often seen dueling in Fantasyland.
These roaming characters may only stop briefly. They may not always pose for photos or give autographs. But guests may walk alongside these characters to chat and interact.
Characters that wander around the Land is uniquely Disneyland, as there are only scheduled meet n' greets at Walt Disney World. That makes "roaming characters" one of the overlooked Disneyland attractions.
How to Interact with Disney Characters
Here are a few fun suggestions on how to interact with Disney characters! Ask characters questions about their movies or attractions. You'll find that characters often play along and interact with guests to uphold their persona.
Collect autographs from characters into a spiral-bound Disney autograph book. Autograph collecting is something that kids who are shy enjoy because it gives them a task during the meet n' greet.
Try using this Junior Encyclopedia of Animated Characters to collect autographs. This hardcover book is an ideal place for characters to sign and would make an excellent heirloom.
Some of the locations have a Photopass photographer, which you can find on the Disneyland app. Remember that if you have purchased Disney Genie+, the Photopass downloads are included in the cost!
Many character greeting spots do not offer Photopass, like inside the Royal Hall. Make sure your phone is charged up and ready to capture your own personal images.
Bring a Fuel Rod to keep your cell phone and camera charged, then swap them out for a new battery at locations around the parks.
Places Where Kids Can Play
Sometimes you just need to take a break from the itinerary. Be sure to leave some space in your day for free time, especially if traveling to Disneyland with toddlers or young kids. These overlooked Disneyland attractions are ideal for either rest or as a place to get free play.
Fortunately Disneyland has a few great places that kids can get loose from the stroller to just play and exercise their legs. Both of these locations close at dusk and neither spot permit strollers, so plan accordingly.
Pirate's Lair on Tom Sawyer Island
Pirate's Lair on Tom Sawyer Island is always a hit with the kids! The island is a wonderful place to burn off mid-day energy. There are caves to explore with interactive features, including suspension rope bridges, and stairs to climb in a fort overlook.
The island is accessed via rafts that go back and forth between New Orleans Square and Tom Sawyer Island. There are dirt paths around the perimeter of the island and lots of shady places to rest.
Be sure to stay with your kids on Tom Sawyer Island. If they go into one of the narrow cave tunnels they may come out on the other side of the island without you!
Redwood Creek Challenge Trail
Kids love to run and explore in the Redwood Creek Challenge Trail inside Disney's California Adventure park. Some of the activities adults can participate in along with their children, including the slides and rope apparatus. The rock climbing and tire swing have height restrictions and requirements.
Stay with your kids because this is another easy place to lose them! For older kids, establish a meeting spot where they can find you if separated.
Both Redwood Creek Challenge Trail and Tom Sawyer's Island are well shaded and have places to sit down. These spots can be a relaxing and more quiet space for decompression from the constant noise in the main parts of the park.
More Places to Play – Coming Soon!
Donald's Boat, Chip & Dale's Treehouse and Goofy's Playhouse in Mickey's Toontown are being rethemed during the remodeling of this entire Land.
When Mickey's Toontown reopens, there's the promise of more play and exploration spaces with an interactive water feature and grassy areas.
Tarzan's Treehouse is currently closed and will be rethemed upon reopening.
Free Fun in the Disneyland Parks
Everyone loves a freebie! These free activities inside the Disneyland resort are worth adding to your vacation itinerary. Your very first freebie is the theme park ticket, received when you walk into the front gates. Save this souvenir as a memento of your trip.
The next cool souvenir (another freebie) is the Disneyland guide map. Aim to collect these on every trip. They're usually available right at the gate entrance.
If you want a guide map in a language other than English, you'll find a stand to the right side just before you go under the railroad tunnel. They have maps and guides in so many different languages.
Get a complimentary celebration button at City Hall, gift shops or hotel front desk. These include birthday buttons, graduation, wedding, and first visit.
Walk into the Ghirardelli Soda Fountain & Chocolate Shop and receive a free chocolate sample.
You'll receive a free sample of sourdough bread at the Bakery Tour.
Request "pixie dust" from one of the Fairy Godmothers in Training at Bibbidi Bobbidi Boutique. Call it glitter and they'll correct you!
Within the Animation Academy guests can take a complimentary drawing class from a Disney artist. Guests can take home their souvenir drawings. Take a new class every 30 minutes featuring a different character to draw.
Also inside the Animation Building, draw a cartoon in the Sorcerer's Workshop. It's really a cool lesson to show kids how basic animation works in this oft-missed location. And you can take the scroll of your cartoon home with you.
Ways to See Disney Art
Naturally in a theme park that was started because of their animation and art, you know there are some hidden gems here. These overlooked Disneyland attractions may spark an interest in young fans, especially those who appreciate art or history.
The Disney Gallery is a must for visitors who love the history and backstory. If you're a fan of Imagineering Story or Behind the Attraction on Disney+, a stop here is a must to see the historic art displays and models.
Disney Gallery features original artwork and models that were created as a precursor to many of the attractions in the parks. View the wooden Griffith Park bench that Walt Disney sat upon when he dreamed up the idea for his own theme park.
Disneyana is another ideal stop to see artwork. If you're in it for a big splurge, you can actually purchase the unique art that's featured in this shop.
More Artistic Ways to Get Immersed in the Disneyland Magic
I mentioned the Animation Academy earlier in the section about freebies. Learn how to draw a popular character with an actual Disney artist. Take your masterpiece home as a memento!
There are often featured artists inside the shops Off the Page (California Adventure park) or WonderGround Gallery (Downtown Disney).
Visit the Disneyland Hotel. The lobby features mementos and historical photos of the earlier days of this resort.
Pose for your own unique silhouette inside the Silhouette Studio on Main Street U.S.A. My parents purchased one of me when I was three years old and it's one of my most treasured mementos.
Watch some of the original Mickey cartoons inside the Main Street Cinema. This overlooked Disneyland attraction is standing room only but gives a glimpse back at the beginning era of animation.
Magical Transformations Made at Disneyland
What better place for kids to make-believe than at the Happiest Place on Earth! There are several enchanting spots around these California theme parks where children can embrace the magic.
There are face painting locations all over inside the Parks. Check out the themed designs, including Marvel versions near Avengers Campus.
Kids get the head-to-toe treatment inside Bibbidi Bobbidi Boutique. There's even a package for young knights. These make-over packages might include hair styling, make-up and nail polish. Guests must book an advance reservation for these special packages.
All children may wear a costume either purchased at Bibbibi Bobbidi Boutique or brought from home. Only kids can dress up in the parks. Adults are permitted to wear costumes only during special events.
On a budget? There are many lower cost accessories for sale, like crowns, Mouse Ears, hats and hair bows around the parks.
Catch a Show at Disneyland
Everyone is familiar with the top entertainment choices at Disneyland. Depending upon when you visit, that could include a fireworks show, parade or a nighttime spectacular like World of Color or Fantasmic!
However, in addition to these big productions, there are bonus entertainment options available around the resort. These often overlooked Disneyland attractions are equally captivating, so fit in a few shows during your visit.
Some of these shows have not resumed since the reopening of Disneyland. If you're going to Disneyland this year check the Disneyland Park app for your vacation dates. Double-check shows, times and locations during your visit.
Disneyland Shows Not-to-Miss
Every 30 minutes on the hour and half-hour, watch the front of it's a small world come to life. Figural characters representing nations around the world parade out of the functional clock, accompanied by festive music.
Watch the Disneyland app for projections on the façade of it's a small world building. This can include Halloween and holiday shows several times nightly. Currently there is an an Encanto-themed show.
Enjoy a fairy tale story in the Fantasy Faire area. Storytelling at Royal Theatre happens several times daily under the open-air tent. The show includes recreated scenes from either Beauty and the Beast or Tangled.
Mickey's PhilharMagic is a fairly new addition to California Adventure. This 4-D theater show has a large audience, so there's rarely a wait.
Watch the inspiring flag retreat ceremony each evening. There's a musical military tribute by the Disneyland band and it's a very moving observance. The flag retreat is usually one of the overlooked Disneyland attractions, but worth making the time to witness at least once.
Music and Dancing at Disneyland & California Adventure
Hear the music and can't help yourself from moving to the beat? It's totally acceptable to join in the action, while dancing, singing and clapping along. Here's where to find music and dancing in the Disneyland theme parks.
Dance parties are a great way for young kids to get the wiggles out and there are several at the Disneyland parks. Disney Junior Dance Party is probably the most popular and happens several times daily. Here's a few more of the overlooked Disneyland attractions that feature melody and movement:
Look for the Awesome Dance Off near the entrance to Guardians of the Galaxy. This interactive show features characters from the movie franchise.
The Tomorrowland stage near Galactic Grill often has live music and dancing. Currently the Pixar Pals Dance Party takes place here, with popular characters like the Incredibles joining the crowds.
While the Main Street Piano Player performs the songs at Refreshment Corner, Alice and the Mad Hatter conduct a game of musical chairs.
Mary Poppins and Bert dance with the Pearlie band near it's a small world mall.
Clap along with the musical stylings of the Dapper Dans on Main Street.
Five & Dime is a vibrant jazz band that plays on Buena Vista street.
The Mariachi Divas play at Paradise Garden Grill, often incorporating popular songs from the movie Coco.
More than just a quick service dining location, the Golden Horseshoe sometimes features live entertainment on it's legendary stage.
When inside Disney's Grand Californian Hotel & Spa, pause in the lobby to listen to live piano music from the Disney music library. Sometimes the pianist even takes requests!
Disneyland Souvenir Hunting
Why go into a shop and buy just anything? These fun activities are an ideal pastime for children. Check out these overlooked Disneyland attractions that result in some pretty cool souvenir keepsakes as well!
Your very first souvenir can be acquired first thing upon entering the park and that's your theme park ticket! I also earlier mentioned the free Disneyland guide map, which can be found in many different languages. These are a few other souvenir suggestions:
Pin Trading
This is an awesome activity that also serves as a souvenir. Start off with a Disney Lanyard
and a few collector pins. Trade pins with any Cast Member who has pins displayed or even with other guests.
Pressed Coin Machines
My son's favorite souvenir is the pressed penny, which is (thankfully) a super cheap keepsake! In years past, you'd have to bring change for the machine. Now these pressed coin machines are all cashless. Each of the machines take a debit or credit card.
Different areas around the park have various pennies and you don't have to collect all of them. It's fun to look and see what the designs are. I'm not telling my son that there are over 150 different commemorative images all over the Resort. I just know he'll want to collect them all!
Disney frequently rotates out the plates on these machines so these inexpensive keepsakes might actually be more valuable some day! Use a Pressed Penny Collector's Book like this one from Pressed Penny Emporium on Etsy to store these special souvenirs.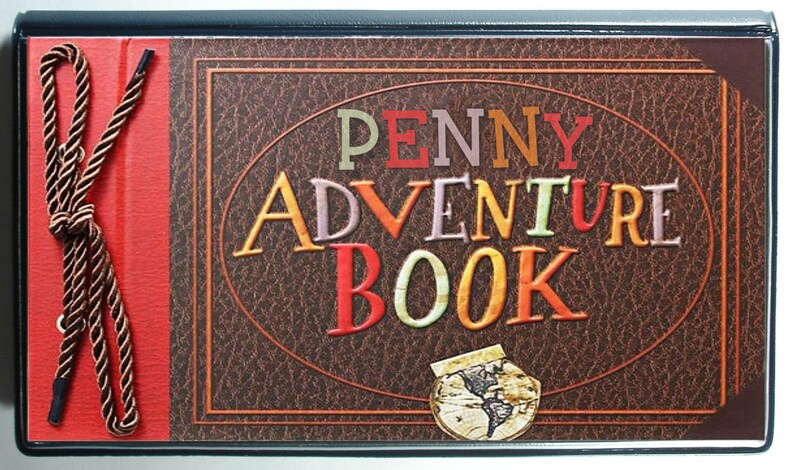 Pose for Pictures at Disneyland
There are some really beautiful places throughout Disneyland, especially if you enjoy taking photos. Use the Disneyland app and go to the navigation button at the bottom of the screen. Then use the drop down for Photopass to find some of the locations where photographers are located.
Balloons are one of my most favorite photos to take. I love the bright colors against the blue sky. Mickey balloons are just magical!
There are so many gorgeous details in the buildings and in the designs of the gardens. Capture the vibrant colors and patterns on camera.
There is always something new coming to Disneyland! And with great backdrops to pose with, take the opportunity for a great shot! I took this photo of my family in front of the Cars Land signage before it opened.
Some of the attractions have ride vehicles outside including Dumbo and Mr. Toad's Wild Ride. These are great places to pose for silly snapshots.
Get a shot of your family inside the "Catch of the Day". This photo op is located near the Pacific Wharf Cafe.
Looking for the most Instagram-worthy photographs? If you're an annual pass Magic Key holder, look in the Magic Key Portal section of the Disneyland app. There's an infographic of "Practically Picture Perfect Photo Spots" of the best photo walls to capture your shot!
Take photos with the statues that encircle the Partners statue in front of Sleeping Beauty Castle. As you can see my son was having a fun time pretending that Pinocchio was biting his finger!
Take a Disneyland Tour
If you have the time in your vacation schedule and want to learn more about the Disneyland Resort, consider signing up for a tour. Visit the Tour Garden at the entrance of the park, just to the left of City Hall.
There are guided tours for purchase, like "Walk in Walt's Disneyland Footsteps" Guided Tour. My friend Jessica at The Happiest Blog on Earth shares her tips on the Walk in Walt's Footsteps Tour.
Both the Disneyland Hotel and Disney's Grand Californian offer complimentary tours as a hotel guest.
Watch Disney Candy Making in Action
There's always someone making something delicious in the candy and treat shops. These are overlooked Disneyland attractions because most guests are only the shops to buy sweets.
The Candy Palace, Candy Kitchen, Pooh Corner, Gibson Girl, Trolley Treats and Marceline's Confectionary are best locations to get a behind-the-scenes peek at dessert making.
See how fudge is poured or how taffy is pulled. View the bakers decorating the treats. Spy through the windows at waffle cones being freshly made. Watch step-by-step how each elaborate candied apple is created. Now you'll know why they're so expensive!
A Hidden Mickey is three circles in the shape of a Mickey head silhouette. Imagineers have placed them in plain sight all around the Disneyland resort, including inside attractions. Hidden Mickey hunting doesn't take a lot of time and can be a great way of entertaining kids as you walk through the parks.
You'll find Hidden Mickey in the hallway carpet of the Grand Californian. We had a cast member point out one in the queue for Pixie Hollow to meet Tinker Bell. One of the most popular Hidden Mickeys is on the dining table in the ballroom scene of the Haunted Mansion. There's even a Hidden Mickey inside Star Wars: Galaxy's Edge!
If you'd like to add Hidden Mickey searching to your vacation, I highly recommend getting a book that's dedicated to the subject, like Disneyland's Hidden Mickeys: A Field Guide to Disneyland Resort's Best Kept Secrets
. Or just see for your how many you can spot while walking through the park.
Hidden Mickey searching an often overlooked Disneyland attraction because guests don't realize the sheer number that can be found! My son randomly found this Hidden Mickey in a vent just under the stage inside The Golden Horseshoe.
Disneyland Popcorn Cart Characters
Each of the popcorn carts around the parks have a tiny barrel of popcorn with a miniature character turning the handle on the barrel. Kids in particular will enjoy looking at the characters "turning" the popcorn maker on each cart.
Every Land has a different one! For instance in Fantasyland, the Yeti from the Matterhorn is turning the handle (that's my daughter's very favorite one).
The popcorn cart characters are just a really cute diversion and another fun thing that kids can do while they're walking through the park.
These overlooked Disneyland attractions including some special "Easter Eggs" can be found throughout the park, if you know where to look.
View the shops that are featured outside of the Emporium on Main Street. These gift shop windows highlight scenes from popular Disney and Pixar movies and feature moving displays that are truly charming.
Also featured on the windows of Main Street, the names of many influential cast members and Imagineers. These touching tributes are disguised as "businesses". They honor those who made Disneyland park what it is today.
Find one of the "secret" entrances to Club 33 in New Orleans Square.
More Places to Explore at Disneyland
Instead of walking straight across the drawbridge and into Fantasyland through the Castle, try taking the path on the side. This path on the right will take you to Snow White's Grotto with statues of the characters and her magical wishing well. Donations are given to children's charities. Toss in a few coins and you might hear Snow White singing from the wishing well!
Walk along the Rivers of America and spot the petrified tree. This gift from Walt Disney to his wife Lillian is found near the Mark Twain Riverboat dock.
Dinosaur lover? A ride on the Disneyland Railroad is essential! From the Tomorrowland Station to the Main Street U.S.A. station, guests will ride through Primeval World. This animatronic diorama is a stunning look at prehistoric times.
The Disneyland Railroad isn't just transportation around the circumference of the park. Take the "grand circle tour" around the entire park for the ultimate experience. There are hidden gems to spot on the route, not seen from the park pathways.
Look for Jingles, Mary Poppins horse on King Arthur Carrousel. This is the horse that Julie Andrews rides on every visit to Disneyland. Jingles features strings of golden bells and illustrations that honor both Mary Poppins and Julie Andrews.
Touch the apple in front of the Snow White's Enchanted Wish. You'll hear the witch cackle! You can also see the Evil Queen peek out and close the curtains above the ride from one of the windows.
There are two "water play" balls in each of the two parks. One is located in Tomorrowland near the entrance to Space Mountain. The other is a Pixar ball, inside Pixar Pier.
Find These Things at Disneyland
Alongside the Rivers of America in New Orleans Square, look for the Disneyland rose. These flowers are found in pretty floribunda rose bushes with pinkish orange flowers.
I was able to buy one online for my mom's birthday a few years ago so now she has a gorgeous part of Disneyland at home! Try finding the Disneyland rose at either Roger's Gardens or Jackson & Perkins.
Have you ever read the book Walt Disney's Little Man of Disneyland? This 1955 Golden Book classic is a fan favorite. The story features Patrick Begorra, a leprechaun who lives within the park. You can find his home in the current location, in the base of a tree near the entrance to Indiana Jones Adventure.
Take a peek into the bushes while waiting in queue or walking along pathways. You might spot a furry friend! The Disneyland cats are feral cats that live in the park and manage the issue of…err, rodents.
See how many familiar Pixar characters you recognize in the silhouettes on this metal decoration. You'll find this in the covering near the entrance bridge of Pixar Pier.
Unique Things to Do at Disneyland
Put your change in the Frontierland Shootin' Exposition and use an infrared rifle to shoot at the interactive targets. My dad always made sure we spent a few quarters here on every trip!
Jessica from The Happiest Blog on Earth pointed out something important during our Disneyland With Kids podcast recording of how to Go Off the Beaten Path at Disneyland. While much of the theme park is now cashless, the Frontierland Shootin' Exposition only accepts cash so bring a few coins with you.
Dine at Rancho Del Zocalo's restaurant at night and admire the gorgeous hanging glass lanterns.
Mail a letter or postcard directly from the Disneyland theme parks! There are several mailboxes around the resort in which you can deposit a stamped letter.
Visit the Main Street Magic Shop for the most magical of all souvenirs. Cast members enjoy showing their clever card tricks and there are fun gags and games to purchase.
Try to pull the sword from the stone in front of the King Arthur Carrousel.
Look up at the lit lantern in the window above the Disneyland fire station. This is located in what was Walt Disney's apartment. During his lifetime, the lantern was lit only when Walt was inside the park. The lantern is always on alight, as a symbol of Walt's presence within Disneyland.
Go on a theme park scavenger hunt. Kids and adults alike will thrill in finding the tiny details. Using a book like The Great Disneyland Scavenger Hunt is a excellent way to see both Disneyland and California Adventure through new eyes!
Plan Visits During Special Events
Disneyland schedules some fantastic special events year-round. The events mentioned here are included in your regular Park ticket. There are often special entertainment options, unique dining choices and bonus Disney fun!
Some of these special events offer included kid's activities, like crafts. Each event serves up special dining and food offerings. Within each event you might find an overlooked Disneyland attraction that you didn't know about!
Lunar New Year Celebration (contributing author on Trips With Tykes) at Disney California Adventure. This multi-day event honors Asian culture with food and entertainment. No extra ticket required, this is a part of a regular park ticket.
Disney Food & Wine Festival happens annually each spring season. This kid-friendly event happens at California Adventure park as part of a regular park ticket. Find dining kiosks along with music and other lively entertainment.
Disneyland During the Fall
Disneyland Halloween Time, which includes a special ticketed evening event, Oogie Boogie Bash. While Haunted Mansion Holiday is a popular must-do, but there are other overlooked attractions at Disneyland during the fall season.
Look for the bright orange jack o' lantern decorated Halloween Tree in Frontierland. This seasonal gem is dedicated to sci-fi author Ray Bradbury.
Seek out the beautiful and authentic Dia de los Muertos display, also in Frontierland.
Plaza de la Familia in Disney California Adventure park is the place to be for a vibrant fall celebration, with live music and folklórico dancers.
Can't Miss Disneyland Holiday Events
If you're vacation falls during the Holidays at the Disneyland Resort, these are a few suggestions, both popular and lesser-known.
Disney Festival of Holidays happens within Disney California Adventure. This event offers a spin on traditional holidays by including Not unlike the other seasonal events, expect to find specialty dining from the marketplace, entertainment and music. Festival of Holidays is included with a regular park ticket.
Watch for tree lighting ceremonies each evening at both parks.
The creative wintertime decorations within Cars Land beg for a second look. Watch for the unique vehicle-inspired touches including garlands of auto filters and snowflakes made from wrenches draped over Route 66.
Love the holiday treats? Get ahold of one of the few Disneyland candy canes that are made fresh each day during the season.
!Viva Navidad! is a festive street party that takes place near Paradise Garden Grill. It's a graet place to see Mickey and Minnie Mouse, dressed in Latin-American costumes.
Outside the Park Entertainment
Visiting the Disneyland resort without a park ticket? Or looking for things to do on an off-day at Disneyland? I'm offering a few suggestions here then read this post for more ideas on what to do without a Park ticket (many of them free!)
Listen to free live music every day throughout the Downtown Disney District.
You don't have to be a hotel guest to enjoy Trader Sam's – Enchanted Tiki Bar. Grab a drink inside or sit on the patio with your cocktails. There is live, acoustic music nightly under the tiki torches. Sit and chat around the outdoor fireplace nearby.
Bowling at Splitsville Anaheim is a great way to spend the afternoon inside Downtown Disney.
People-Watch at Disneyland
There are so many great people-watching locations throughout the park. Anywhere you can find an open bench is a nice place to sit and relax for a while.
Sit on the curb or inside the Gibson Girl ice cream parlor along Main Street and watch the families rush by. This is an ideal spot to grab if you know a parade or cavalcade will be coming by soon.
Tucked on the pathway behind the Harbour Galley quick service restaurant is an oft-missed location. Watch the canoes and river boats go by on the Rivers of America. You'll also catch guests coming down off the steep drop of Splash Mountain as they circle back into the attraction.
Walk the paths around Grizzly River Rapids to watch riders take on the waterfalls. There's a peaceful (albeit misty and damp) trail behind the attraction.
Enjoy the shade of trees in front of the New Orleans train station and sip a mint julep. I have more quiet restful spot suggestions in my post about avoiding the Disneyland meltdown.
There are a wild amount of little details that set Disneyland apart from all other amusement parks. It's what makes Disneyland so special to so many people around the world!
---
What Are the Things to Do in Anaheim (Other Than Disneyland)?
Looking for what to do near Disneyland? For other ideas of things to do in the Anaheim, Orange County and Buena Park area near Disneyland, see my post with ideas for Southern California.