If you're on the hunt for Easter basket ideas for older kids, the items in this springtime gift guide will help! From practical to whimsical, these 50+ ideas for Easter basket stuffers are sure to delight your big kids, including tweens and teens.
Mom Rewritten uses affiliate links which means I may earn a small commission if you purchase through the links in these posts. As an Amazon Associate I earn from qualifying purchases. For more information, see the Privacy Policy and Disclosures tab.
I have received complimentary products in exchange for mention of said product in this article. All thoughts and opinions are my own.
Easter Basket Ideas for Older Kids
When my kids were toddlers and preschoolers, stuffing the Easter basket was easy. A few small toys, coloring books and eggs filled with candy. Done! My younger kids were happy and the Easter basket ideas were plentiful.
Older children still want to be included in the Easter festivities, including egg hunts. But what to get older kids for Easter that won't break the bank and still bring excitement (egg-citement?!).
These fun Easter basket ideas for older kids are practical and reasonably priced. The best part – big kids will still love receiving these baskets (even if they have outgrown the Easter bunny!).
What to Put in a Big Kid's Easter Basket
Gifts for older kids can be pricey. And for families coming off Christmas and heading into summer vacation, spending a large amount of money filling Easter baskets might not be feasible.
Start by creating a budget and stick to it. All those little things add up quickly! Factor in the basket, Easter "grass" filler if you use it, candy and treats. This Easter gift guide offers up ideas for all budgets.
Take a look at what your child has and what they need, then fill that gap. For instance, one of my teenagers is taking a trip over the summer with their grandmother. Travel accessories are going to be in the Easter basket for sure!
Listen throughout the year to the things that your older child says that they like. If you kid says their school ear buds aren't working or they'd like to try a new flavor of gum, those are good ideas for the Easter basket.
I'm a little extra – I keep a simple spreadsheet to refer back to with thoughts and ideas for gift giving to my kids.
Choosing a Basket
Don't have an heirloom basket that you use year after year? Consider picking an Easter basket that your older child can use year 'round! I've included some ideas throughout this article on alternative baskets that can fit a theme.
Travel Essentials
Kicks By Sammy Pouch – The trendy, hand-drawn designs are on point and stylish for travel, school or art supplies. Kicks By Sammy offers a variety of items including towels, pillowcases, lunch totes and phone cases, all of which can be personalized.
Fun Games for Older Kids
Choose small games for the Easter basket that kids can play with friends or siblings. Many of these come in a variety of options for fans of various popular culture.
Personal Care Products
For the tween and teens who loves to pamper themself, these popular toiletries are ideal Easter Basket ideas for older kids.
Nail polish – Choose a quick dry polish like Eternal in trendy colors, for stylish on-the-go kids who can't wait around for their nails to dry! Add in a Nail Art Kit that includes dotting tools and gems for extra creativity.
Bedroom Decor
For the teens and tweens who are into decorating their bedrooms with a personal touch, these Easter basket ideas for older kids are the perfect gift.
Springtime Gifts for the Easter Basket
Ring in spring with these Easter basket gifts that celebrate the season – flowers, rain showers and enjoying the outdoor weather!
Jewelry and Accessories
When shopping for jewelry, Etsy's my go-to. I love supporting small business while receiving quality hand-crafted jewelry and accessories.
Boho Rings – This set from Etsy designer Princess Life Jewelry includes 19 statement rings in a mix of beautiful designs.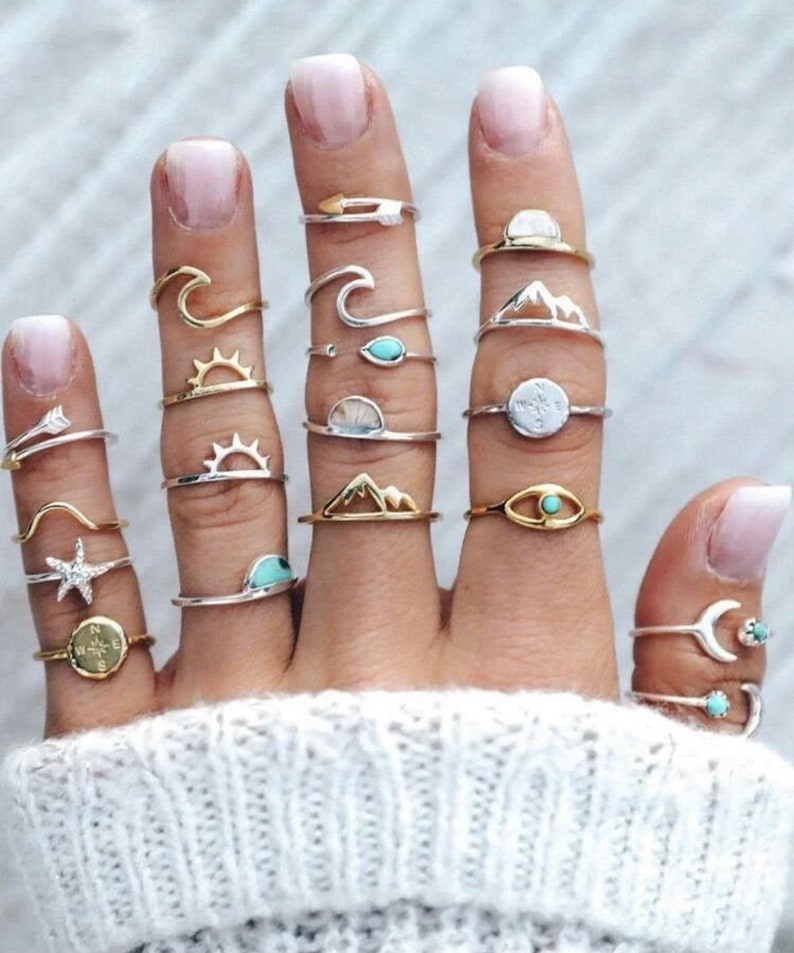 Personalized Ball Cap – This cool hat from KaylanKreationz on Etsy can be personalized on the leatherette patch with a name or favorite phrase.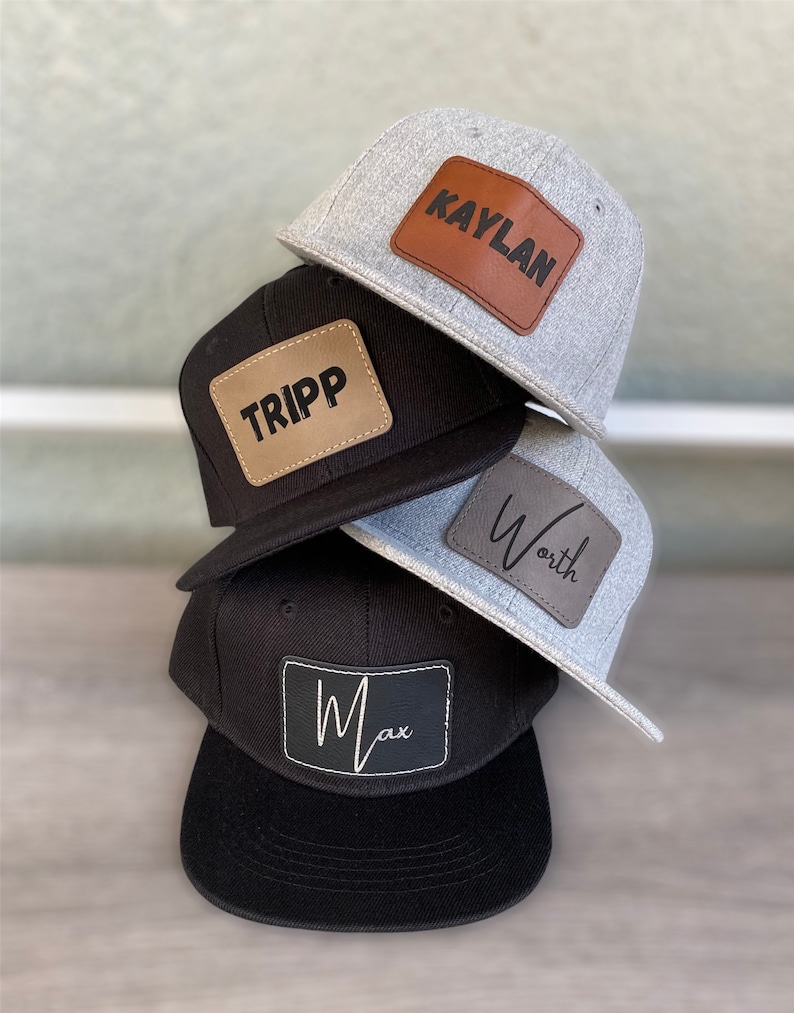 Rope Bracelet – Customize the engraving on the hand braided rope bracelet from Etsy designer Perimade. A stylish piece for boys and girls.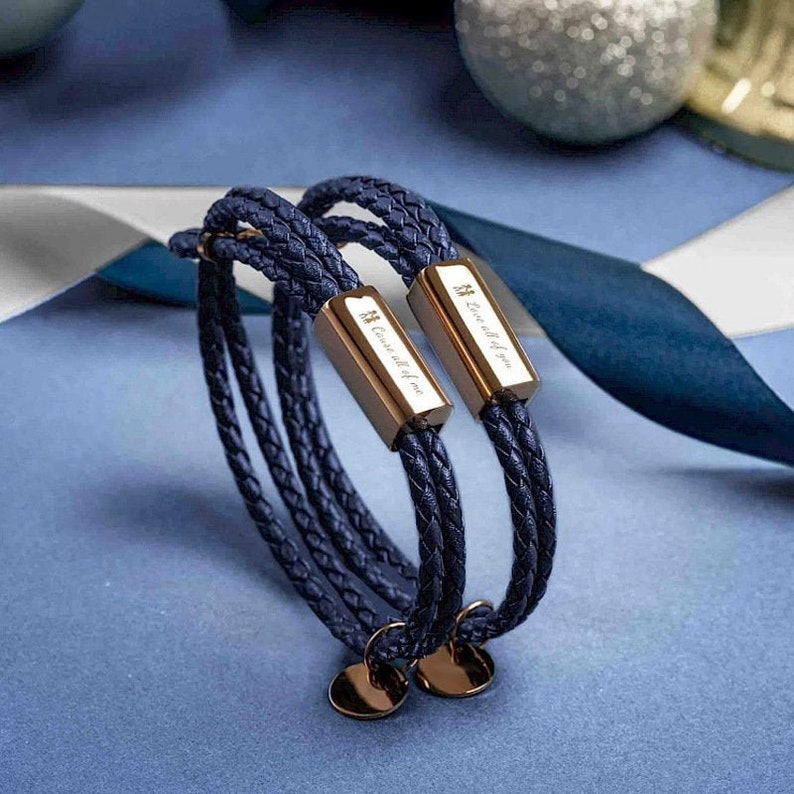 Easter basket idea: This vinyl Crossbody Flower Purse comes from AhaAhaMoments on Etsy. Opt for personalization on the bag and it's an adorable Easter basket alternative.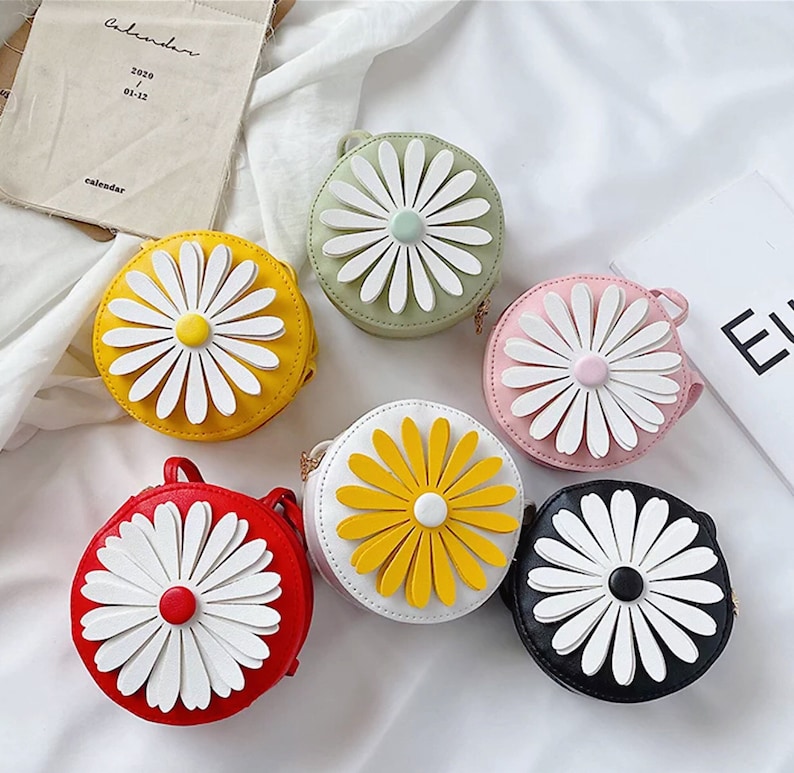 Teen Tech
It's the stuff every teen wants to see in their Easter basket. Tech gifts like AirPods are pricey but these accessories are still an excellent choice for older kids.
Look Ahead to Summertime
Use these Easter basket ideas for older kids as a means of stocking up on summer essentials. It will give kids something to look forward to warmer weather and sunshine arrives. Don't forget the swimsuit!
Top Books and Learning
New reading material is always top of my tween's gift list. Consider completing your kid's favorite book series or purchasing a special hardcover version. If you aren't sure which novels to choose, consider a gift card so kids can pick for themselves.
3D Bookmarks – My voracious reader can never have enough bookmarks. That's what happens when you're reading 5 book simultaneously. This collection of 3D animal bookmarks from GiftySurprise on Etsy are sure to elicit giggles!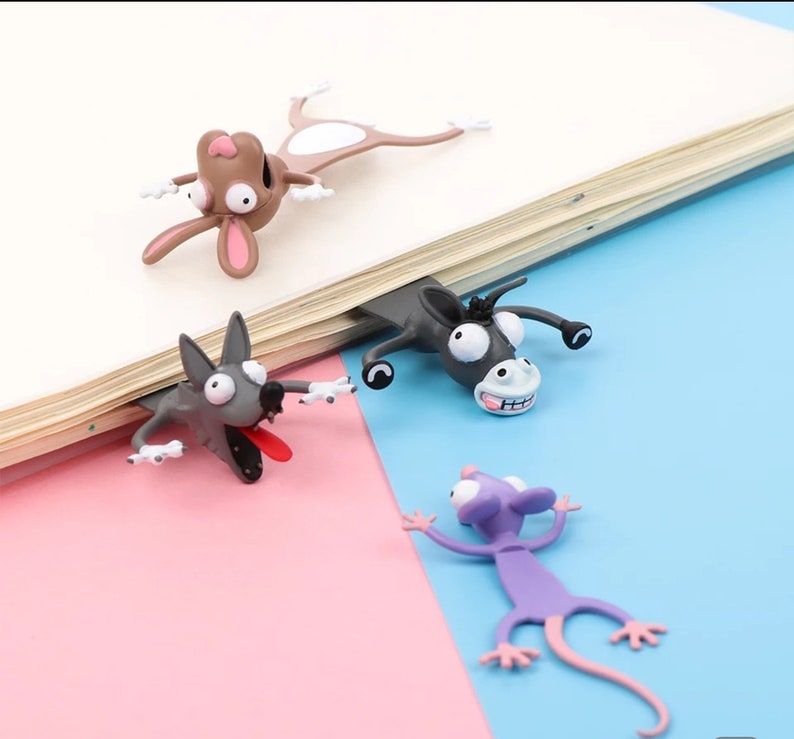 Crossword Puzzles and Word Search – Great for downtime when kids still want to expand their learning power. These softback books are nice for spring break road trips.
Journal – Optimal for the creative writer, these stunning journal soft or hardcover notebooks from Etsy designer BeatificHappyPlanner offer personalizing and customized internal pages.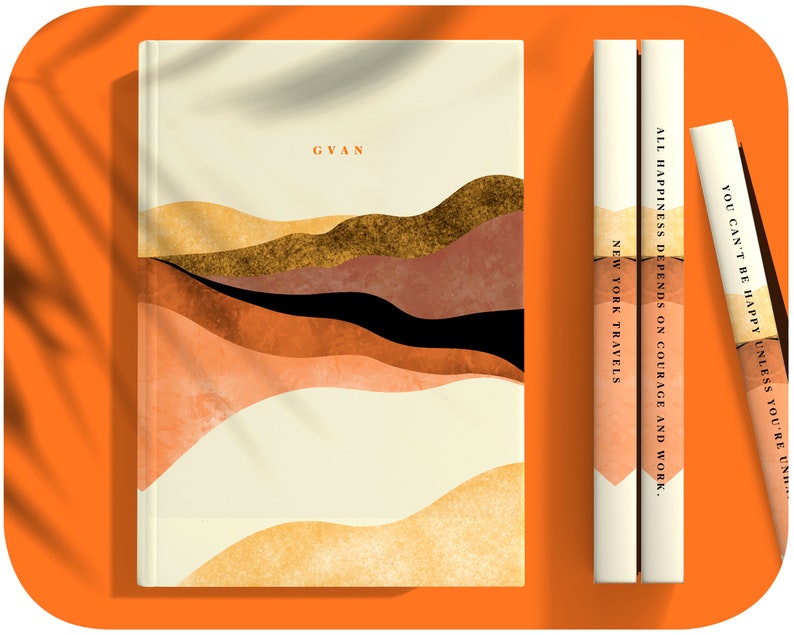 Satisfy a Pop Culture Fix
What is your kid into? From TV shows, theme parks, comic series and more, these Easter basket ideas for older kids celebrate their favorites.
Dreamcatcher Wall Hanging – Inspired by Harry Potter and the Deathly Hollows, this handmade wall hanging can be crafted by Etsy designer TMDivinity in any color scheme.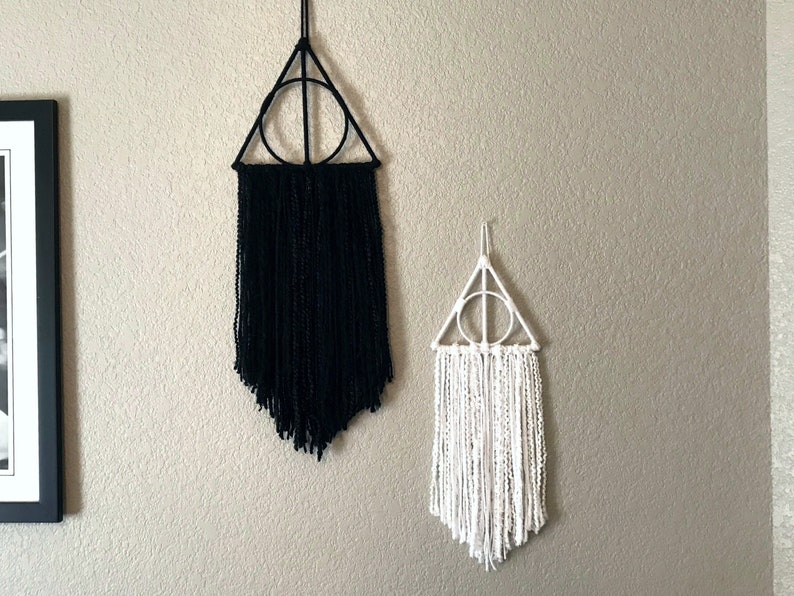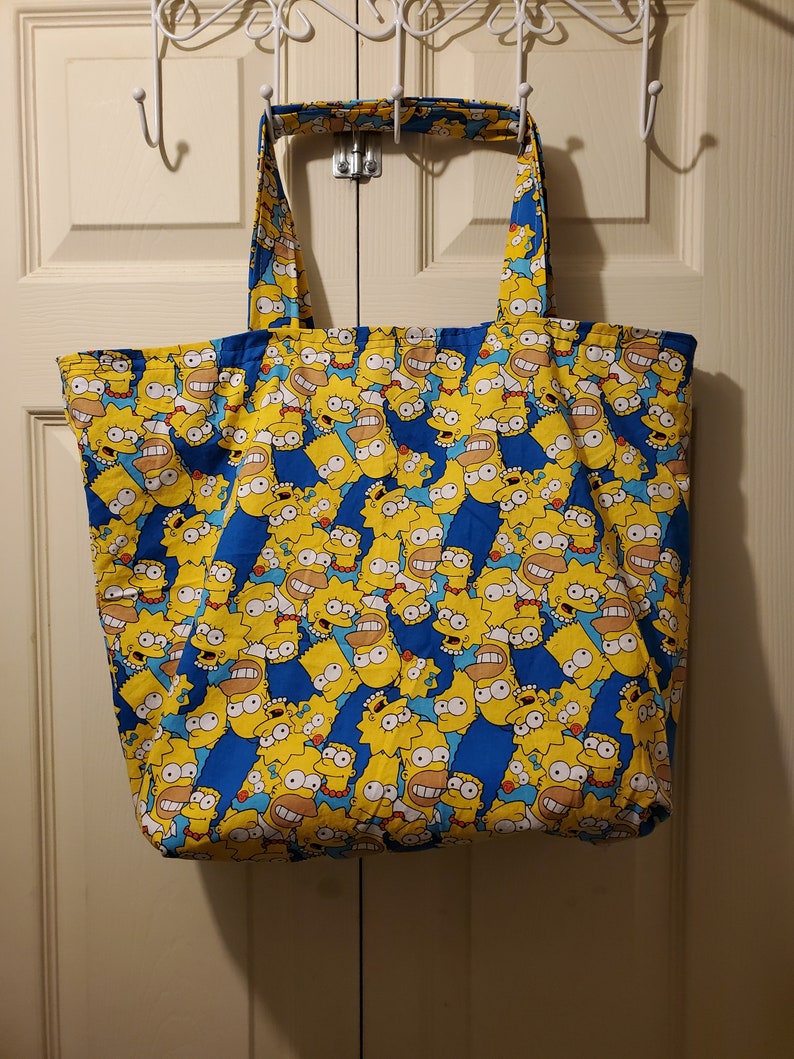 Crafts and Creatives
Feed your older child's creative side with these Easter basket gifts that encourage writing, art, building and crafting. PS: Crafty stuff isn't just for girls. Any of these ideas are appropriate for everyone.
GeoMag – These magnetic rods and balls are excellent for kids who love to create and build. Even grown-ups like to get their hands on these powerful toys. Try the new glow-in-the-dark version!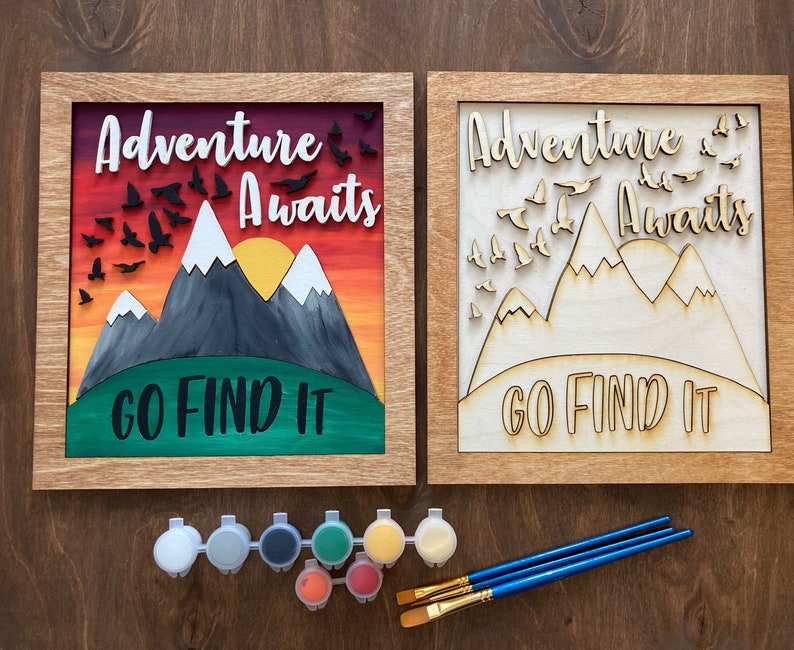 Sports and Outdoor Fun
Athletic children and those kids who like to be outdoors will appreciate these sporty Easter basket gifts just for them.
Perfect Gifts for Quirky Kids
I have unique kids and maybe you do too. These charming presents would be welcome Easter basket ideas for older kids!
Best Easter Candies for Big Kids
The best treats that older kids will like is truly a personal choice. My own children don't receive candy very often. But they certainly have an opinion on what they like and don't like!
Don't feel like you have to stick just to Easter-themed candies. If their favorites are Swedish Fish or Twizzlers, go with what your kids enjoy the most.
Looking for MORE Easter Basket Ideas?
For the Disney-loving kid, take a look at the best Disney Easter basket gifts.
Try this Disney Easter Scavenger Hunt with free printables. Designed to be played inside the house or in a hotel room.
Need Easter Basket Ideas for Preschoolers and Toddlers? This collection will guarantee joy for younger kids this springtime.