Shopping for women is a cinch if you follow this all-year-round gift guide for the best gifts for women. In categories that include healthy living, self-care, clothing, and practical gifts, you're sure to find something that's guaranteed to please the ladies this year!
All Year 'Round – Gifts for Women
When shopping for gifts this year, it's best to start early and buy online. Avoid the stores completely – just click and ship what you want directly to her door. Whether you're shopping for mom, grandma, aunt, wife or (let's be honest, yourself), there's something here for everyone. Christmas, Valentine's Day, birthday or Mother's Day, these are the special presents she'll love. What's on your personal dream gift list? Follow each category for the top gifts for women!
Healthy Living Gifts
If you've been following my Instagram stories, you know that I've been on a healthy living journey of exercise and fitness. These healthy living gifts are perfect for anyone that's on that path!
CBD Living Products – Along with the workouts has come some muscle aches so I was grateful to try this pack of travel sized products from CBD Living. The CBD Living Travel Bundle contains some of their most popular products, perfect for travel or for trying out the items before committing to a full size. Products are THC-free and is made in the USA, using only 100% organic hemp sourced from state-licensed farms in Oregon and Colorado. The CBD Living Freeze Roll-on is my favorite for muscle stiffness!
HALOmask Face Covering– There's nothing more health conscious this season than wearing a facial covering! HALOmask says they are the most comfortable and technologically advanced mask available. And they aren't wrong – this high-quality, mask definitely offers me the best fit and most "breath-ability" of any masks I've tried. Adjustable ear straps and a built-in noseband with a comfort pad make this mask wearable all day. The fabric nanofibers capture 99% of all airborne particulates, far exceeding USA and international filter efficiency standards.
Self-Care Gifts for Women
After years of sacrificing all the things for my job and kids, I'm ready to take back some time for myself. These women's self-care gifts are just the right thing for rejuvenation, relaxation and bringing joy back to her life!
FabFitFun – Earlier this year, I committed to more self care and FabFitFun was my first step. I adore receiving these seasonally curated boxes. And as a Select Member, I get to choose most of the box picks. My winter box already arrived and I'm cuddled up and ready to enjoy all my self care treats! Receive $10 off your first FabFitFun box this winter using code FAB10!
Stylish Gifts for Women
Clothes, jewelry and accessories are always among the top gifts for women. These select items are sure bets when it comes to stylish gifts for her.
Pop Culture Gifts for Women
For the geek in all of us, there's a gift that she's going to love! These gifts for women celebrate pop culture and all things awesome.
Workout Must-Have Gifts for Women
These exercise essentials will encourage and inspire her in her health journey with products that are not only functional but fun.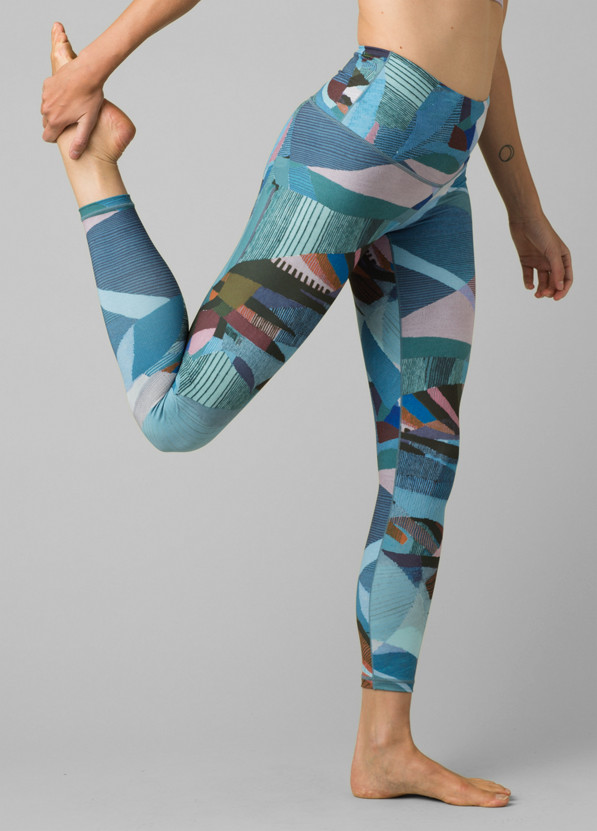 Eat, Drink & Be Merry
Since we can't go out with friends this year, let's celebrate the best we can at home with our closest family! These gifts for women will go a long way towards lifting spirits.
InBooze – Cheers to all the special celebrations with InBooze! These cocktail infusion kits are added to your alcohol for unique drinks at home. Each pouch is filled with dehydrated fruits, veggies, spices and herbs to infuse enough alcohol for 8-10 cocktails. Lots of sugar free options! The Sangria I tried this summer was awesome and next I'll be going with Moscow Mules.
Entertaining Snack Board – The grazing board is all the rage right now. And while we might not be party hosting this season, a classic Charcuterie Board in an interesting style like this beauty from Uncommon Goods will serve you and your guests well for years to come. We have weekly nosh-sessions with the kids using a board like this!
Universal Yums – A gift for the woman who loves to snack and wishes she could be traveling the world! Universal Yums has been one of the best things we've experienced as a family this year. I sent this box of international snacks and sweets to my sister-in-law this past holiday season. She might not be leaving home this holiday but she can still travel virtually through food!
More Delicious Gift Items
The Unofficial Disney Parks Cookbook – Y'all already know I'm a huge Disney fan so naturally cooking my favorite recipes from the park is tops (this Disney Banana Bread Recipe gets baked once a week!) I've got The Unofficial Disney Parks Cookbook: 100 Magical Disney-Inspired Recipes
on my wish list this year so I can create some Disney magic in the kitchen. Bonus: This book was written by a fellow blogger friend, Ashley Craft!
Recipe Box – Give her a place to write down all her most treasured family recipes. This gorgeous Personalized Wooden Recipe Box holds them all in one safe place, in an heirloom quality that's meant to be handed down.
Beauty Gifts for Women
From stocking stuffers to full out pampering, these gifts for women will make her feel special from head to toe.
Sleeping Bonnet – Cover curls and prevent tangled tresses with a Satin Lined Bonnet from Black Girl Stickers on Etsy. These 100% handmade bonnets come in both adult and kids sizes, for a mommy & me match-up.
Manicure/Pedicure At-Home Kit – If salon visits aren't happening regularly bring the mani and pedi home with this Spa Retreat Mani Pedi Set. Give feet a soak and clear calluses with the salt scrub and pumice stone. Then soothe skin with the body butter and cuticle oil. Everything she needs for a beautiful pampering at home (foot massage by you, not included!)
Unique Craft Gifts
If your lady is a crafter, I guarantee there's nothing she'd love more than craft supplies and a free, uninterrupted day to create (that second part is very important!)
Pin Cushion – I fell in love with this unique Cactus Pin Cushion from Carla Schauer Designs on Etsy. It's perfect to stay on my sewing desk all the time as practical decor.
Maker Crate and Doodle Crate – While the kid-branded Kiwi Crate is geared more for children, the craft-minded Maker Crate and Doodle Crate have no age limit. I've already purchased the subscription for my teenager, who loves to craft. This is a monthly craft box that will introduce artists to new tools and techniques, perfect for expanding her craft repertoire. Receive 30% off your first month on the first order of any line.
Sewing Scissors – If the seamstress in your life is anything like me, her sewing scissors are off limits to everyone else in the house! Heaven forbid anyone use my sewing scissors on paper, gasp! I've had this pair of Gingher Featherweight Scissors for over 30 years and they are still in amazing condition.
Best Gifts for New Moms
Yes, baby gifts are always welcome but new moms deserve gifts that celebrate them and their new journey. These items will help make their lives better with baby on board.
I found that wearing the Undercover Mama made me more comfortable about breastfeeding in public and I was able to avoid the chill each time I lifted my top!
THINX Underpants – These leakproof underwear offer great protection for post-partum women, but they're also stylish enough for everyday wear. THINX comes in a wide range of sizes and styles that go beyond the usual maternity underwear. Consider a gift card so she can choose her favorites. Read the full review on leakproof panties including why THINX is my favorite. Mix & match to receive up to 20% off your order and FREE SHIPPING on your first order.
Photo Albums and Wall Art – New moms want to document the precious moments. But it needs to be a quick process and it needs to be easy! Don't let those photos just sit in your camera. Shutterfly has been my favorite for years because of their simple ways to create memory books. The "Make My Book" service makes it even easier. New Customers Get a FREE 8×8 Photo Book at Shutterfly! Use Code FREEBOOKNEW at checkout.
Gifts for the Disney Lover
You all know how much I love my Disney (and miss visiting the parks!) Give her a little Disney love with these awesome gifts that will remind her of vacations past and future.
Disney "D" Brooch – A Dapper Day must have, these retro style pins are an elegant way to incorporate a little Disney into her every day wear. This Sprinkle Retro D Brooch from Le Petit Mouse on Etsy is whimsical and stylish – just like your Disney-loving lady!
Castle People Products – I co-own the Disneyland With Kids Facebook group and website and am excited to share these fun items, featuring our adorable "Castle People" design. Choose from the notepad, waist pack, face mask or travel tote bag (available in two sizes).
H20+ Bath Products – Certain smells have a way of transporting you. The wonderful scents of H20+ Bath Products take me to my happy place, since they're the beauty products offered in the hotels of at the Disney resorts. Sea Salt Body Wash, Mint Foot Rub and Sea Marine shampoo literally transport me to the parks every time I step into the shower!
Disney Snacks – If snacking on Dole Whips, Mickey pretzels, beignets, and Mickey ice cream bars are the way she "does Disney", then these stickers are for her! These awesome new Disney-inspired stickers are created by my friend Becca and found on Becca Robins Designs on Etsy.
More Disney Gifts
Small But Thoughtful Gifts for Women
These small but mighty items pack a powerful punch in the gift department! Ideal for stocking stuffers or when you just want to send a lighter package as a gift.
Pura Vida Bracelets – Support artisans worldwide with the purchase of Pura Vida Jewelry. Each piece has an energetic vibe that's all-age appropriate. I joined the Pura Vida Bracelet Club earlier this year and have loved received beautiful, handmade jewelry in the mail every month! Receive 10% off your order when you use code JULIEBIGBOY20.
Date Book Planner – I adore the wildflower artwork of Katie Daisy from The Wheatfield on Etsy. This gorgeous The Wheatfield 2020-2021 Year Planner is a great way to plan for the new year.
Date Night Dice – "I don't know, what do you want to do?" If this is a familiar phrase, gift your gal these Personalized Date Night Dice that help narrow down the decision each time you go out. You'll customize what you want on the dice including who chooses where to eat, date activity and what to do afterwards.
Stickers – Perfect for decorating her laptop or water bottle, this Choose Love Rainbow Sticker from The Farm Girl Designs will add joy and color to her life.
Collage Artwork – I recently purchased my first one-of-a-kind collage art piece from LanArtDesigns on Etsy and can attest to the beauty and quality. I've highlighted the Peony Flower Art here but be sure to see all the amazing designs, including cacti, hummingbirds and wildflowers.
Which of these gifts for women is going to be tops on her list?