If you have a love for Disney then you probably also love receiving Disney-themed gifts! What's better than a special present that gives you a little Disney everyday? I love these Disney-inspired gifts for grown ups, perfect for Valentine's Day. I've included a mix of practical, fun and whimsical Disney Valentine's Day gifts that adults will love to give and receive.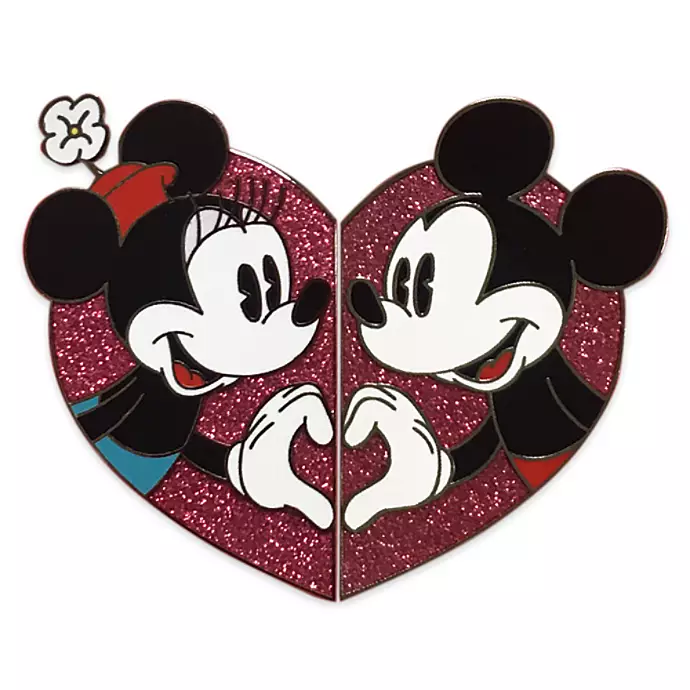 Mom Rewritten uses affiliate links which means I may earn a small commission if you purchase through the links in these posts. As an Amazon Associate I earn from qualifying purchases. For more information, see the Privacy Policy and Disclosures tab. Post has been updated – Jan 29th, 2021
Disney Valentine's Day Gifts for Grown-Ups
If you're a Disney fan like me, nothing makes your heart sing more than to receive a gift with a Disney theme! None of these Disney Valentine's Day gifts are intended to break the bank. But all offer a sweet way to share your fandom on this special day. For additional Valentine's Day ideas, read about these inexpensive and lovable Valentine's Day ideas for kids.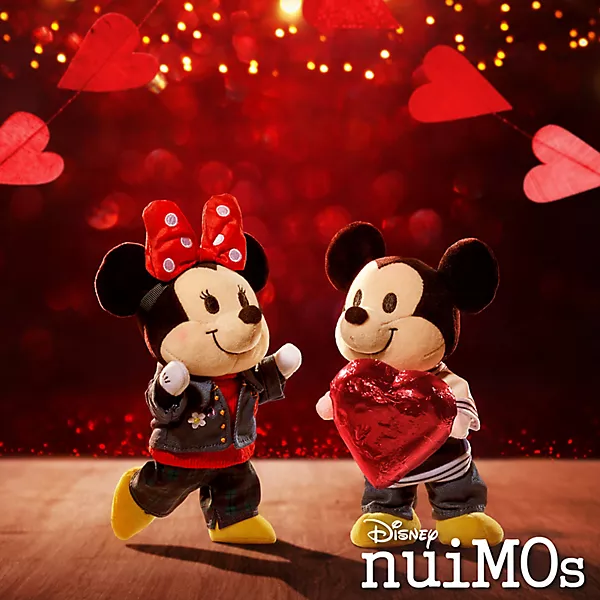 Disney Travel Essentials
Every Disney-loving lady worries when she travels to the park about how to protect her Mouse Ear collection! This Mouse Ears Storage Insert by Tarte and Bean Co. fits securely into a train case. It is just what she needs to transport her Ears safely to and from the Happiest Place on Earth. Or just display it on a shelf or tabletop when she's not on a trip!
Even if you aren't going to Disneyland on Valentine's Day, these travel accessories are sure to be well-loved. If you frequent the Disney Parks, naturally your luggage should look the part! Bring a little Mickey to the make-up routine with these functional Disney-themed cosmetic and toiletry bags from AmySmallWorld on Etsy.
Document all your best Disney vacation memories in this coffee-table worthy personalized Up-inspired Our Adventure Album by Woodlack.
Save your pennies for the next big vacation (Disneyland Paris!) inside the Disney Fund Shadowbox by MyTRAVELShop.
Practical but Personal Disney Valentine's Gifts
Perfect for ladies or gentlemen, this GPS Coordinate Keychain is hand-stamped with one of your favorite Disney locales. You choose the location inside a Disney park and MouseNet Creations will engrave the coordinates.
A Disney-themed coffee mug is perfect for adding a splash of Disney to your day! And this precious Mickey & Minnie Love Mug even features a heart-shaped handle…so cute!!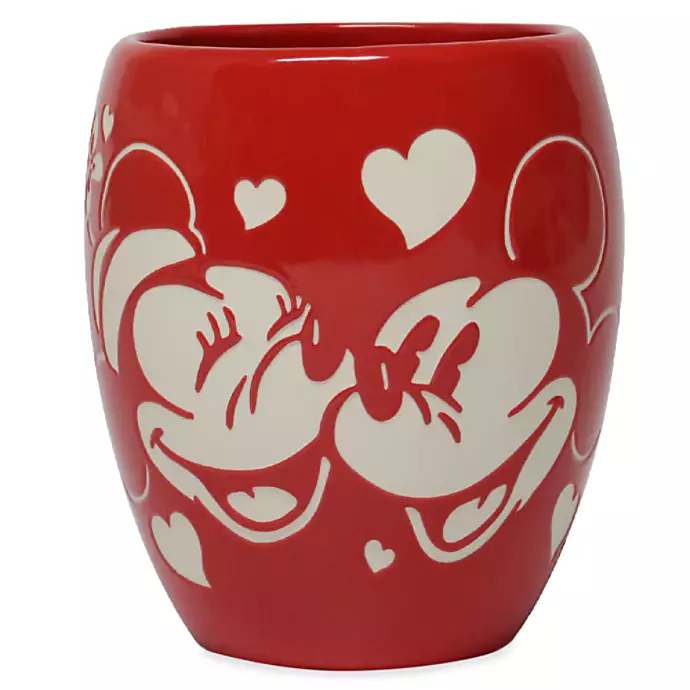 I grew up only ever having a Mickey Mouse watch. They are still my favorite! This handsome version is appropriate for both him or her.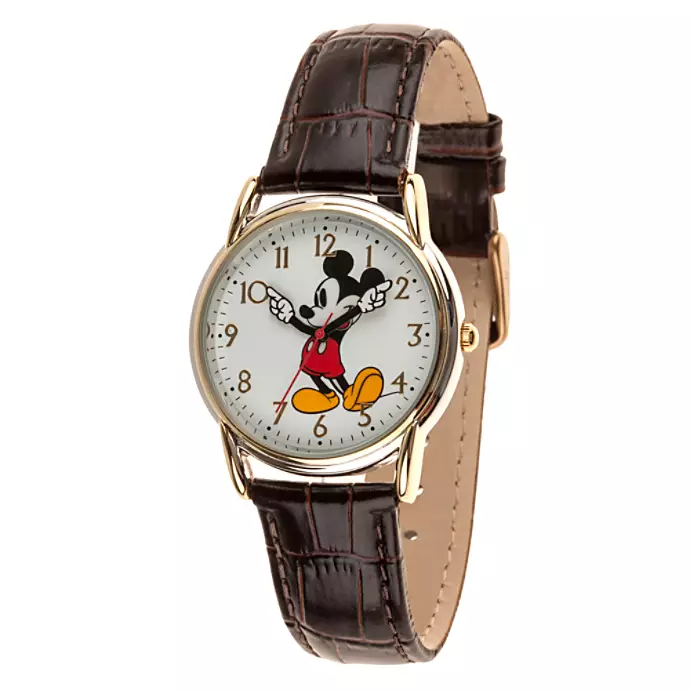 Or choose this bold statement piece for extra magical decor! Tell time on this beautiful Peter Pan Wall Clock from Sol Pixie Dust.
Inspired by Disney+
You love your honey as much as The Mandalorian loves The Child, aka: Baby Yoda. I know that if I received this adorable Star Wars The Child Plush Toy, I'd be thrilled…so cute!
Who hasn't done just a teensy-bit more Disney+ viewing lately? Cuddle up and get cozy with your This is My Disney+ Watching Blanket, designed by Little Bunny Sue Sue.
If One Day at Disney is a favorite on Disney+ (or your partner just loves seeing what happens behind the scenes at Disney Parks, gift them the companion book, One Day at Disney: Meet the People Who Make the Magic Across the Globe
.
Disney Valentine's Jewelry & Trinkets
One of my favorite ways to show my love of Disney is through my jewelry. I already have a small collection of Pandora charms on a bracelet and recently received the Pandora Mickey ring as a birthday gift.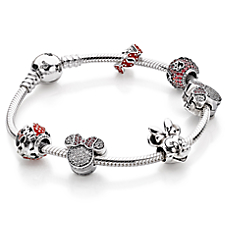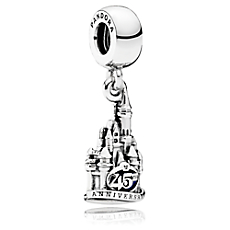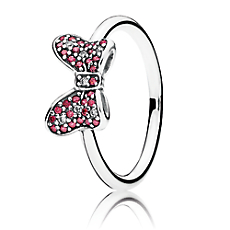 This delightful Light Up Personalized Key Chain from Pew Pew Lasercraft will add a magical glow (choose either lanyard style or key ring). There's a castle version shown below, as well as a Star War themed version.
Have this Disney Ring Dish by Love Style Happiness personalized with any special date, from your wedding day to your first Disney trip together. Don't you love that sparkly Mickey silhouette?!
Disney Home Decor
Hang Disney-inspired art to brighten up dark corners! I have a castle print hanging over my daughter's bed and it always makes me smile! This beautiful Watercolor Castle Print is from SweetnSandy on Etsy.
The perfect home for all your Disney books, between the ends of these handcrafted Castle Bookends by the Bookends Store.
Put your souvenir pin collection on display with this practical Pin Banner from Decolly Home Decor.
Make your charcuterie board next level and take meal prep to a galaxy far, far away with this wooden Millennium Falcon Cutting Board from PromiDesign (the backside can be personalized).
Transport yourself back to the parks with this inspiring Main Street USA Artwork from Adam Francis Art that features one of Walt's famous quotes.
Your Star Wars lover will be starstruck by this shadowbox with Personalized LEGO Figures by FSBuildBox.
Disney Drinks and Cocktails
Gift a new set of wine glasses, a special bottle and these Fairytale Wine Charms from Enchanted Charms Shop to bring Disney magic to the next wine and cheese party.
Pop the top with this awesome Disney Bottle Opener by Mary's Magical Maps that also features handcrafted beads made from Disney parks maps.
Get your honey into "Beast Mode" with this Beauty and the Beast Inspired Vinyl Sticker by DJR Vinyl Designs.
Disney Apparel for Your Love
Express your love of Disney and a love for your partner with these cool Disney apparel items from head to toe! There are more ideas including comfortable and cute clothes to wear at Disney.
I can't get my husband to wear coordinating tees on our vacations but even he would get a kick out of the Magic Coordinator and Magic Financier Tees by the CreativeKittyStore. Best part is that this is a simple download to use with your Cricut at home!
Keep warm and toasty with this unisex Disney's Big Hero 6 Baymax Beanie
from Happy By Mae on Etsy.
Fans of Disney and Friends will love The One Where They Go to Disney Ball Cap to wear on the next trip, by Amaz Embroidery.
Need More Disney gift ideas?
Check out these budget-friendly Disney stocking stuffers, which are appropriate year-round as small but meaningful gifts.
The Ultimate Disney Gift? A Magical Vacation!
You and your love deserve a vacation! My travel partners at Get Away Today are available to make your Disneyland and Disney World vacations the most magical ever! This includes the best discounted ticket and vacation packages as well as WDW concierge service and complimentary price monitoring.