Is Halloween cancelled? Not with these not-so-scary Halloween at home ideas for kids of all ages! If you're looking for safer Halloween ideas and tips to celebrate Halloween at home 2021, these are more than 60 ways to create fall fun with the kids at home. There are ideas for a special treats, spooky movie night, trick or treat alternatives, and safer community gatherings,
Mom Rewritten uses affiliate links which means I may earn a small commission if you purchase through the links in these posts. As an Amazon Associate I earn from qualifying purchases. For more information, see the Privacy Policy and Disclosures tab.
Halloween at Home in 2021
Halloween last year looked different, no doubt about it. With many families seeking no contact or low contact fall activities, we were all looking for alternative ways to celebrate Halloween. If we can do birthday parties at home, we can certainly do Halloween!
If you're still looking for things to do with the kids at home this Halloween season, I've got you covered. The spirit lives on with these fun Halloween activities at home. Choose to do these just on October 31st, or throughout the entire month!
Outdoor Halloween Decorating to Set the Scene
This is the year to go overboard with your own house decorations! Come up with a theme and run with it both inside and outside. Enlist neighbors by encouraging them to participate in the seasonal decor this year. Just like at Christmas time, families can take a driving or walking tour of the best decorated "haunted houses" in your neighborhood.
These Giant Halloween Spider Webs from South Lumina Style make a powerful statement in the yard!
Little kids will love these funny Yard Monsters from A Girl and a Glue Gun, with the bushes transforming into silly monsters with big eyes!
If you don't have it in you to do the entire yard, aim to decorate a single window facing the street. Have kids create Halloween themed art to hang up. Decorate the window frame with Halloween lights.
Use these easy Halloween Window Clings from SweetsCreek on Etsy for decorations that can be reused year after year!
Hallowen Decor Inside the House
Inside the home, decorate areas of the house in a festive Halloween theme. I choose to use pumpkins and fall decorations versus anything overly scary (for the sake of my preschooler). Incorporating Disney Halloween Decor is another fun way to welcome the season.
Toss this Halloween Bat Pillow from Etsy on your kid's bed for a touch of Halloween in their bedroom.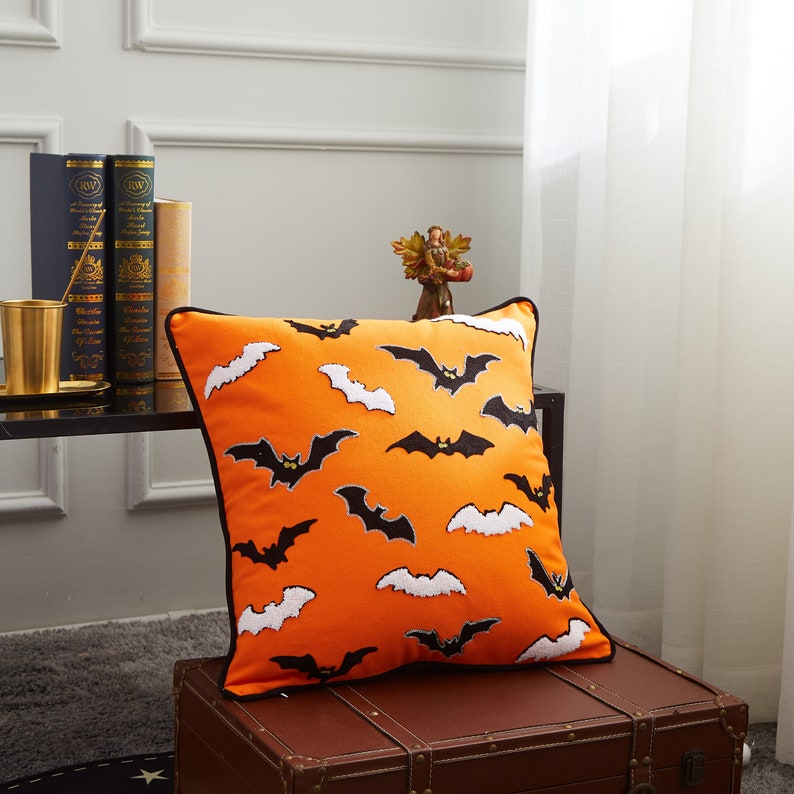 Decorate the house with these Candy-Filled Pumpkin Balloons from One Little Project. Pop them for a treat on Halloween night!
Enlist the kids to create their own fall art work. Replace the art in the frames on your walls with their seasonal creations.
Even little kids can help you make these Toilet Paper Roll Pumpkins, from Made to Be a Momma.
Halloween Crafts
Halloween activities for school may not be happening this year. But you'll still want kids to have the chance at making their own seasonal crafts for Halloween at home. Here are some ways to embrace your inner artist and make unique Halloween crafts.
Try Coffee Filter Bats for preschoolers, from Darcy & Brian.
Have kids lay down on a large piece of butcher paper, then trace their outline. Fill in the details by drawing in skeleton bones with acrylic paint.
These intricate Paper Spiderwebs from One Little Project are a great craft for older kids adept at using scissors.
Since facial coverings are a must-have in public areas, create Halloween themed masks that kids will love to wear. Use plain cotton fabric face masks and fabric paint. Paint on a jack o' lantern face, scary monster, or paint a mask to match your kid's costume.
Super easy, practical (and timely), these DIY Halloween Soap Bottles from Crafty Morning will encourage hand washing!
Creative and Unique Halloween Costumes
Opt to create your own budget-friendly costumes for Halloween at home this year. Save up recycled items like cardboard boxes, clean cans, and paper. See what unique ideas everyone comes up with for their costumes!
Make comfortable Halloween costumes that will take kids from party time to bed time! We love the cozy kid's basics from Primary. Use code PRIMARYJULIEB265 for 20% off your first order.
Create your own Minnie or Mickey Halloween Pumpkin T-Shirt, show in the image above, using the DIY instructions.
Make old-school Halloween face masks out of paper plates and random craft items like markers, sequins, feathers and a glue stick. Poke a hole in the sides and attach ribbons to tie behind the head.
If you're not leaving the house, consider a Halloween costume that doubles as pajamas, like this fleece Stitch Bodysuit from ShopDisney.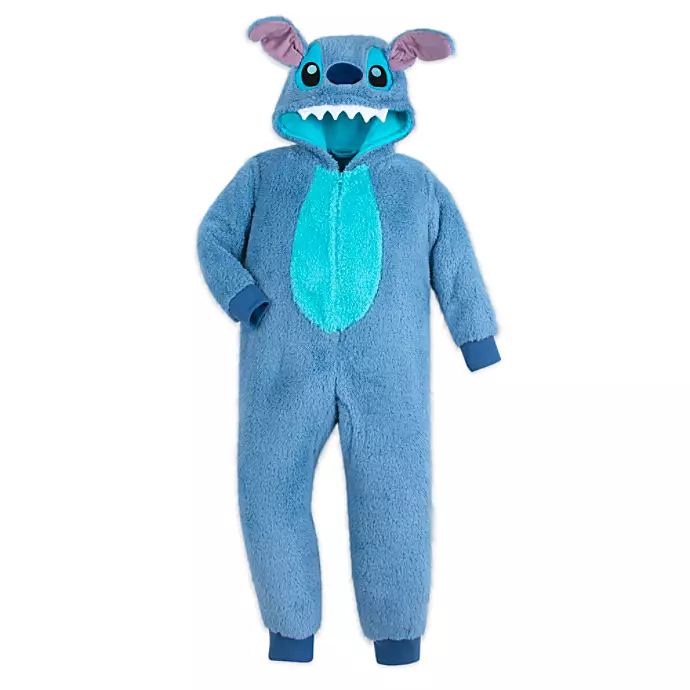 Pumpkin Carving and Decorating
Carving a pumpkin is one of the great traditions of the fall season! Setting up a plastic tablecloth on a picnic table outdoors is the best way to avoid mess. Use a hand mixer to remove gunk and smooth the insides. Consider cutting open the bottom of the pumpkin instead of the top, then place on a plate. A Pumpkin Carving Kit
with safe kid-friendly tools is a must have!
If you paint the pumpkin, it will last longer than those that are gutted. Use a plastic or Foam Pumpkin to have a Halloween craft you'll keep year after year.
These adorable Painted Monster Face Pumpkins from Aubree Originals are too cute to be scary!
Older kids will love this gorgeous Galaxy Pumpkin from Dream a Little Bigger. It's a messy painting project, so definitely take this one outdoors!
For those that like to keep it mess-free, try this Q-Tip Painted Pumpkin Craft for kids, from Projects with Kids.
Spooky Movies and Halloween Specials
Hunker down this Halloween at home with a family-friendly movie marathon. Plan the entire evening with a themed dinner, age-appropriate movie and party popcorn for dessert. The tips and ideas on my Halloween movie night with kids are perfect to help you plan! Here are a few movie ideas:
For toddlers and preschoolers, check out this list of all the Disney Junior Halloween Episodes on Disney+.
Elementary aged kids and tweens love Goosebumps for fun scares.
For older kids, consider a PG-13 scary movies. However you might want to re-watch them first and be assured they're appropriate for your kids.
Make a Halloween snack board with a mix of savory, salty and sweet treats. Try the DIY project to craft your own snack trays like this one.
Halloween at Home Ultimate Game Night
My kids love when we have a family game night. What better way to spend Halloween than playing board games with a spooky twist! To make the most of the evening, play a game together with Halloween-themed snacks nearby.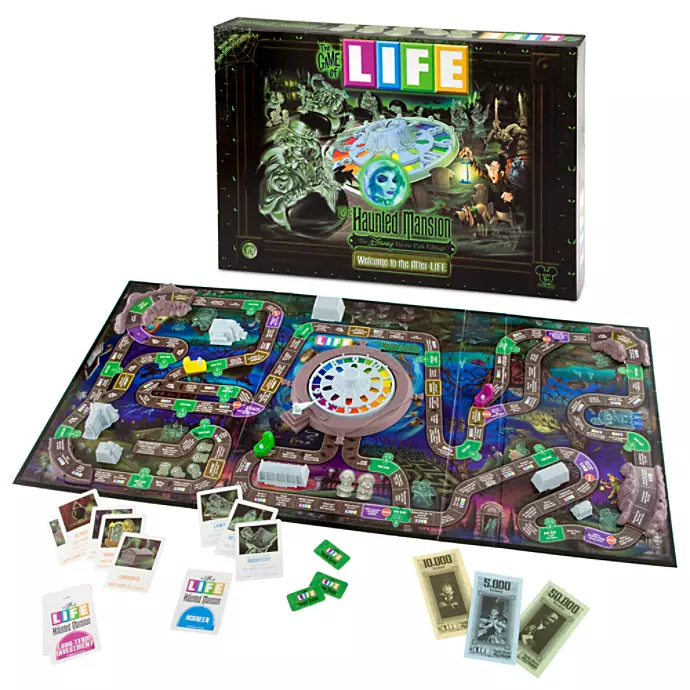 Halloween Themed Foods and Bites
Baking desserts is one of my favorite things about the fall season! Bring on all the apple crisp and banana bread, right? Here are a few ideas for incorporating food for the ultimate Halloween at home.
Inspired by different areas of the Disney parks, try making Halloween Churros from my friend Jessica at The Happiest Blog on Earth.
The charcuterie board idea is really hot right now! Making snack boards is something my family has been doing at home for years. Put together a dinner or dessert themed grazing board, manipulating the food into a creepy look for Halloween.
Ideas include olives that resemble eye balls, bread sticks into bones or Mummy Meatballs like these from Savvy Sassy Moms. This one from Fork and Beans on Pinterest is Halloween perfection!
For a more simple mini snack board, try the food tips in my article with Halloween treat tray ideas that are easy and perfect for a small night-in with the kids.
Host your own family baking contest. Grab ideas from my Pinterest Halloween Board then have each person create their own spooky fall dessert. For younger kids, bake cupcakes and have them decorate with sprinkles, candy eye balls and plastic spider rings.
More Yummy Halloween Treats
Create easy, edible Halloween gingerbread haunted houses for a unique and crafty treat. Either make gingerbread yourself to build the walls or use sheets of graham crackers with stiff royal icing. Note that whipped frosting in a tub won't hold up to this project and your haunted house will fall over!
We decided to create simple "Halloween Scenes" using a halved graham cracker smeared with frosting. The kids and I decorated our scenes with candy corn, black licorice candies, Reese's Ghosts, candied pumpkins and sprinkles. This was a fun and easy way to decorate and they loved eating them right away!
Boo! Your Neighbors
Back when I worked in an office setting, we always participated in a Halloween Boo! I also extended the Halloween Boo! to my neighborhood, Boo-ing other area friends and family. There are budget ways to spread the Halloween fun to others in a safe way this season.
Here's how the Boo! exchange works:
Create a small Halloween treat bag or basket to drop off on a friend or neighbor's porch.
Include a sign that says, "You've Been Booed!".
The instructions should include details on for them to display the sign in their window.
Explain that they should copy the instructions and sign, then in turn, Boo someone else by creating their own Halloween goody bag!
See more details with this Boo Your Neighbors Halloween activity by The Littles and Me.
Indoor Halloween at Home Activities
If you're wanting to stay indoors and looking for additional Halloween at home fun with the kids, these are some of the top inside-the-house activities for all ages.
Preschoolers will love to play with their Halloween Tree Felt Tree & Characters. Print the PDF from Gramma's Little Shop on Etsy, then craft it for your little ones.
Send kids on a candy "egg hunt", not unlike Easter. Fill black eggs with candies then hide them around the house for kids to hunt. It's a fun way to make good use of those trick or treat bags!
Have a Monster Mash dance party in the living room. Play Halloween music, then dance the night away.
Tell spooky stories by candlelight.
Print out this Halloween Scavenger Hunt from Pickle Bums. Have a special collection of Halloween treats and prizes at the final stop!
Backyard Halloween at Home Festivities
If you have a backyard, these outdoor Halloween at home ideas are perfect! Party from day to night with these outdoor activities that can be done through all of October.
Use these Halloween LED Light Up Wands at night to play a game of flashlight tag in the dark.
Kids might not be walking through public haunted houses this year. However, you can still give them a little scare with your own creepy Halloween sensory activities. First, blindfold the kids. Have a variety of mystery bowls set up for exploration. Items like cooked spaghetti, Water Beads, Jell-o and gummy worms made for squeal-worthy sensory experiences!
Having an outdoor bonfire is a Halloween night tradition in our neighborhood. Embrace the fall feeling with s'mores, using Pumpkin Spice Marshmallows for a treat!
Fall Carnival at Home
Throw a fall carnival for just your family in the backyard. Serve favorite foods, like corn dogs, tater tots, apple cider and apple hand pies. These are a few traditional carnival games you can create easily at home.
Bob for apples by placing stemmed apples in a bucket of cold water.
Set up Minute to Win it Halloween Games with these ideas from Happiness is Homemade.
Break a Halloween pinata filled with candy.
Paint traffic cones black for "witch hats" then use them for a ring toss game.
Play this DIY "Knock the Can Down" game, found on Pinterest.
Community Alternatives to Trick or Treating Door-to-Door
If you're open to taking the kids trick or treating but prefer not to go door to door, these are a few clever Halloween alternatives.
Set up neighborhood driveway tables for kids to collect their Halloween goody bag. Dress up the table in a fun theme then set out pre-made treat bags for kids to grab and go.
Trick or treaters receive treats via a candy chute that would maintain social distance.
Just like the popular birthday drive-by greetings, consider a Halloween car parade. Plot out a route with neighbors and friends. It's a great way to wave to friends in costume, toss candy out of the window and see yard decor.
Oriental Trading offers awesome Trunk or Treat ideas that are ready to go! Have the neighborhood homeowners park their cars in the driveway. Treat bags should be loaded and ready to collect in the trunk of the decorated vehicle. Themes include Candy Land, Jurassic Park, Dia de los Muertos (Day of the Dead) and more.
Socially Distanced Neighborhood Events
If you're deeply craving connection with others, try planning one of these socially distanced outdoor events. Each family can participate in their own yard.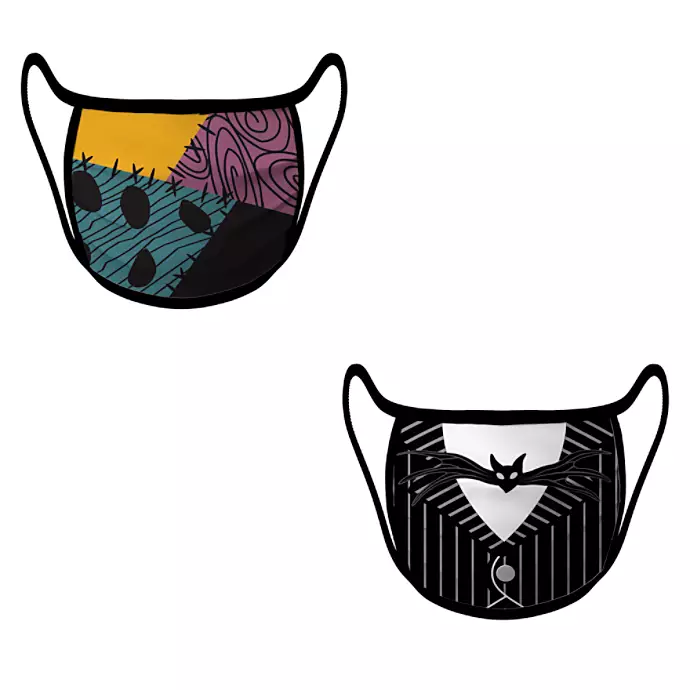 Have a pumpkin carving event with spaced tables. Everyone can arrive with their own pumpkin to gut and carve in your backyard.
Blast the music and have a nighttime neighborhood Halloween dance party. Use hula-hoops spaced apart for kids to stand inside. Give participants glow sticks to dance and twirl with.
Play Halloween music for a costumed bike parade with the kids on your block. Families can sit in their driveways to watch as the kids ride by.
Host an Outdoor Cookie Decorating Party using these suggestions from Lake Life State of Mind.
Online Community Activities
Even when we're apart, social media can help build community engagement. Invite friends and family to participate in these online events throughout the month of October.
Create a special Halloween Facebook group and invite members to participate. It can be a safe place to share photos of kids in costumes. Post awesome autumn activities and share photos for kids to see each other's crafts.
Email each person a copy of a designated Halloween coloring page. Children can color then share their design in the group.
Deliver these Halloween Play-Doh Monster craft kits from The Simply Crafted Life to preschooler friends. Have kids share photos of their monsters.
Hold a Guessing Contest. Whomever guesses closest to the number of candies in the jar, wins the prize!
Create a virtual costume contest where kids can show out their Halloween at home outfits.