With so many awesome family-friendly fall movies available to stream on television, a Halloween movie night is an autumn must-do! These simple and not-so-spooky ideas incorporate meals, snacks and Halloween television watching. I sense a new family tradition with these fun Halloween movie night ideas for kids!
Mom Rewritten uses affiliate links which means I may earn a small commission if you purchase through the links in these posts. As an Amazon Associate I earn from qualifying purchases. For more information, see the Privacy Policy and Disclosures tab.
Halloween Movie Night Ideas
Sure, you could always just turn on the TV and watch it together. But why not get into the spirit of the season by taking it a step beyond. A few fun snacks, some Halloween activities and family togetherness – sounds like memories in the making!
You can take these ideas and make them as elaborate as you wish. Use these Halloween movie night ideas for kids of all ages as a way to build excitement for October 31st. Or try them as an alternative to trick or treating by hosting a party, girl's night or a cozy family night in.
I'm offering suggestions on great fall movies and TV shows for a variety of aged kids. See tips for decoration, meal ideas, and fun ways to incorporate favorite Halloween flicks into your theme.
Check out the additional links for tips about building a snack board, fall recipes and extra Halloween activities. Read to the end for a bunch of movie suggestions that work for all ages, toddler to teens!
Sweetly Spooky Halloween Decorations
As a big scaredy-cat, I just can't get into the gore or gross Halloween decor. These ideas for decorations are more fun than frightening. Of course, use your own kids as the gauge on how to far to take the scare-factor!
I found most of these items at Amazon, Dollar Tree and Target. Just know you don't have to spend a fortune and many decorations can be used again year after year.
My kids dressed up for our at-home Halloween movie night in their matching Halloween lounge sets from Great Lakes Kids Apparel. You could also allow kids to wear their costumes. Or raid the dress-up bin for the ultimate Halloween movie night at home.
Set the mood of the event with a basic tablecloth and a spider web lace table covering. Another option is gauze fabric to drape across the table. Skip the real candles and use battery-operated flameless votives in your decor instead. Black and white striped straws add a touch of whimsy!
I found my orange bowl at the dollar store. But this black melamine serving bowl is even better (if it drops, it won't break!) I'll be watching you! Pop a few plastic eyeballs like these into bowls of popcorn or candy, in the treat trays or dips.
For an older kid's Halloween movie night, you can go a little darker with the decor. Place spiderweb place mats under each serving bowl. Choose a poseable skeleton to strike a pose on your snack table. Plastic chains are an edgier decor, that look great when looped around food trays.
Halloween Color Trays of Treats
It wouldn't be a Halloween movie night without some delicious snacks and treats! These easy ideas for creating colorful Halloween snack boards offer tons of suggestions everyone will love. Combine a mix of sweet and salty, chewy with crunchy for a nice balance of foods.
These easy pumpkin muffins with cream cheese frosting are easy to pass off as cupcakes, with Halloween sprinkles on top.
For each candy you add to the table, choose a healthier option as well.
Make vegetables more fun by including creamy dips.
Bright green avocado tomatillo salsa is kid friendly for dipping with black corn tortilla chips.
Consider tiny snack trays to minimize the amount of sweets that are offered.
For tons of Halloween snack board ideas, check out the additional tips and food suggestions. There's also a DIY instruction for making the mini treat trays.
Themed Movie Meals
To go all-out with your Halloween movie night, consider theming your snack board around the feature film! These shopDisney figures are a great way to decorate your charcuterie boards for a party (and they can be reused as toys!)
These are a few Halloween movie night ideas to get you started:
Tim Burton's The Nightmare Before Christmas
A simple black and white snack board with pops of lime green are appropriate for this spread. Jack's face is easy to make atop sugar cookies or cupcakes. We used the Oogie Boogie and Jack Skellington popcorn buckets from our trip to Disneyland during Halloween Time to set the table.
This Nightmare Before Christmas chopping board doubles as an over-sized snack tray to feed a crowd. To add an additional spooky touch, include these Nightmare Before Christmas potion jars to the table setting Don't add any Deadly Night Shade to your soup! (Just kidding, they're empty).
The Nightmare Before Christmas is a stop motion classic is dark and edgy, but surprisingly well received by younger kids. The creepy bug-filled Oogie Boogie sections might scare children.
Hocus Pocus
Include a black flame candle and a witch's cauldron to get the party started! The kids will run "Amouk Amouk Amouk" at the sight of this colorful snack tray. A plush Binx black cat is a bewitching touch! The green and orange Haribo sour streamers create a division between the other treats in this mini snack board.
Hocus Pocus, featuring the popular Sanderson sisters, is best for upper elementary aged kids. Be prepared for the big question, "Mom, what's a virgin?", as the innuendo is mentioned several times throughout the film.
A Few Spooky Touches
To complete the full look of your Halloween snack offerings, try adding a few of these awesome touches.
Mood Lighting – Make movie watching in the dark a little less scary by adding these light-up features to your snack board. Entwine orange battery operated "fairy" lights around the edges of the tray. Nestle flameless tea light candles in between eats for a spooky glow. Snap a few orange, purple and green glow sticks for kids to wear during Halloween movie night.
Creepy Elements – Older kids will love these slightly edgy touches added to your treat table. Plastic bugs are cheap and easy. Place a realistic rubber snake in a tray to create a division on a snack board. Add plastic eyeballs in along the foods to watch over party guests as they indulge. Place spiders atop cupcakes and cockroaches in with the Chex Mix…ewww!
Simply Fall – For a full autumnal treat board, go with pumpkins and gourds. Use mini versions to set in between foods. Paper or fabric leaves are a nice touch. You can't go wrong with classic jack o'lanterns! This Mickey Mouse candy bowl adds a sweet charm.
Ideal Halloween Dinner Ideas
Round out your Halloween movie night with these ideas for a hearty meal! These are great make-ahead dishes to prepare before a night of trick-or-treat.
Don't forget the drinks! Try one of these beverage ideas:
Hot cocoa with colored whipped cream
Orange soda
Pre-Movie Halloween Activities
Round out your evening with a few kid-friendly activities. Mix in a few of these fun Halloween games or stories between dinner and the movie.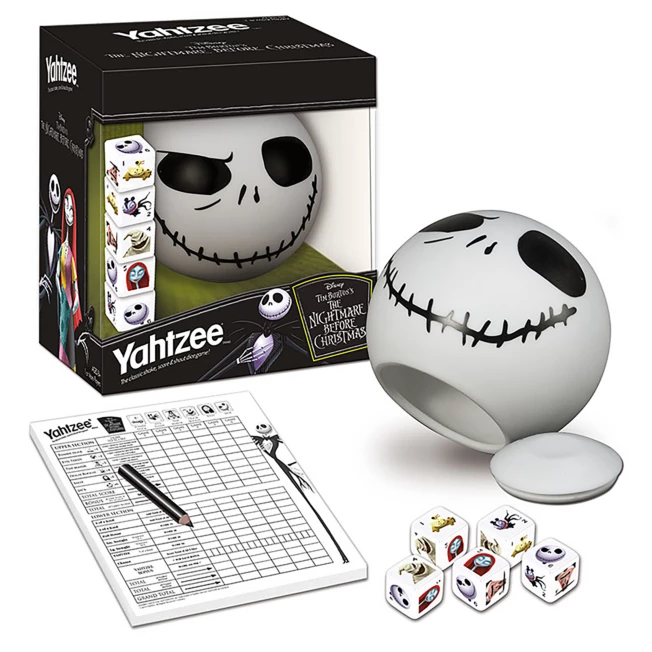 Halloween Movie Suggestions for All Ages
Disney Jr. Halloween episodes are all together in one section of Disney+. Makes it easy to binge a few episodes with little ones. Here are more Halloween shows that will appeal to a wide range of ages.
Spooky Buddies
Pooh's Heffalump Halloween Movie
Toy Story of Terror
Room on the Broom
Mickey's House of Villains
It's the Great Pumpkin Charlie Brown
Muppet's Haunted Mansion
Hotel Translyvania
Coco
ParaNorman
The Adventures of Ichabod and Mr. Toad
Halloween Movie Ideas for Tweens and Teens
Use caution before proceeding with these more frightening movie choices. Some of what passed in the 80s would be rated PG-13 today. Consider watching them first before viewing with your older kids.
Goosebumps
The Haunted Mansion
Frankenweenie
Addams Family
Beetlejuice
Ghostbusters
Young Frankenstein
Sleepy Hollow
Little Shop of Horrors
Twilight
Poltergeist
Buffy the Vampire Slayer
More Halloween Movie Night Ideas
Though not all exactly Halloween-themed, these slightly spooky movies are great viewing for a Halloween movie marathon. Guaranteed for a little (or big) scare!
Monsters Inc.
Monsters Vs. Aliens
Casper
Shrek
Harry Potter movie series
The Witches
Tim Burton's Corpse Bride
Monster House
E.T. The Extraterrestrial
The Mummy
Pirates of the Caribbean
The Bird
Looking for more at-home party ideas?