own
things! While I've carefully coordinated the kids outfits in zip bags I tend to forget that I need to pack for
myself
and end up tossing things in the suitcase willy-nilly at the last moment (yes, I've forgotten my pajamas and my toothbrush before!) I created this free printable packing checklist so Mom can quickly remember all she'll need for a Disney trip. Here are a few tips before you stuff your suitcase (keep reading for the free
Disney packing list for mom
printable).
Mom Rewritten uses affiliate links which means I may earn a small commission if you purchase through the links in these posts. As an Amazon Associate I earn from qualifying purchases. For more information, see the Privacy Policy and Disclosures tab. This article originally published on August 17th, 2016 and has been updated and republished with a new date.
Please note that some photos in this article were taken prior to 2020 and do not reflect the current situation of facial mask use in the Disney theme parks.
Disney Packing List for Mom
If you've ever taken a Disney vacation, you'll know that there are things you'll pack that you might not usually take on a regular trip. Items like Mouse Ears, themed t-shirts and rain ponchos could be considered Disney essentials – but wouldn't be included on a regular travel packing list!
I've got your Disneyland packing list and tips on what to bring to the Disney World parks! You can scroll through for the free printable checklist. This is not considered an "ultimate packing list" by any means. However these are the most practical items that you'll need for touring the theme parks. All the most essential gear is listed to limit over packing and ensure that you'll have exactly what you need! Read through for suggestions and thoughts about packing particular items, including what works and what doesn't.
Packing a Disney Day Bag
You likely aren't going to want to take your usual purse into the theme parks. It's best to pare down exactly what you'll need throughout the trip so clean out your wallet and only take essentials (ie: leave your library card at home!) A crossbody bag, like my Baggallini Everything Travel Crossbody Bag, will keep everything handy and hands-free when at Disney. You'd be surprised what you can fit inside one of these compact purses!
Another option is the waist pack (aka: fanny pack). These hip bags clip around your waist and hold smaller items, perfect for minimalist travelers. This Disney World hip pack from ShopDisney has multiple spacious compartments to hold exactly what you'll need for the day.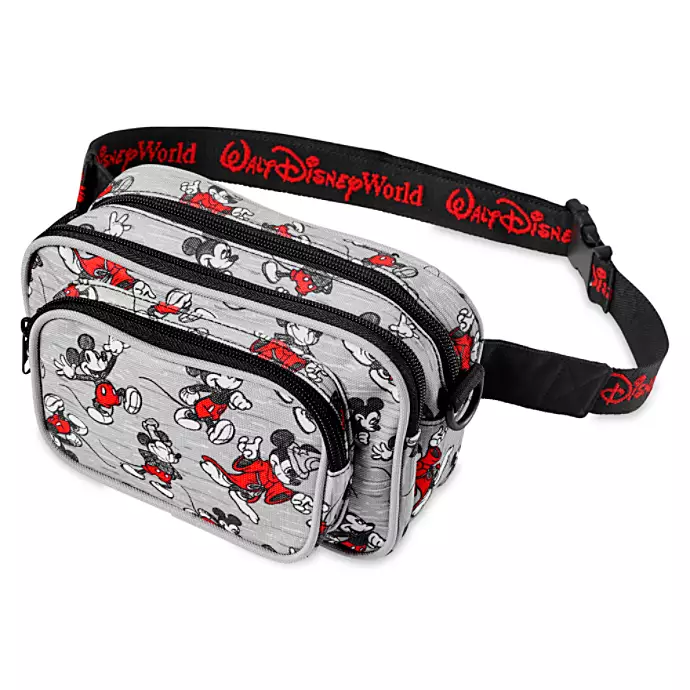 If you 're traveling with a baby, packing a diaper bag is imperative. For anyone taking a newborn, infant or toddler on a trip, check out this Packing List for a Baby in Diapers that includes a free printable packing guide. More specifically this article with tips for packing a Disney Parks Diaper Bag will aid you in knowing what to take for little ones.
What to Pack in a Day Bag
For moms with more than just a few small essentials, a larger backpack will be required. Renting a locker in the parks is ideal, so you're not having to lug everything with you. Consider a backpack with insulation that will keep snacks protected like this Mickey Mouse Cooler Bag from ShopDisney.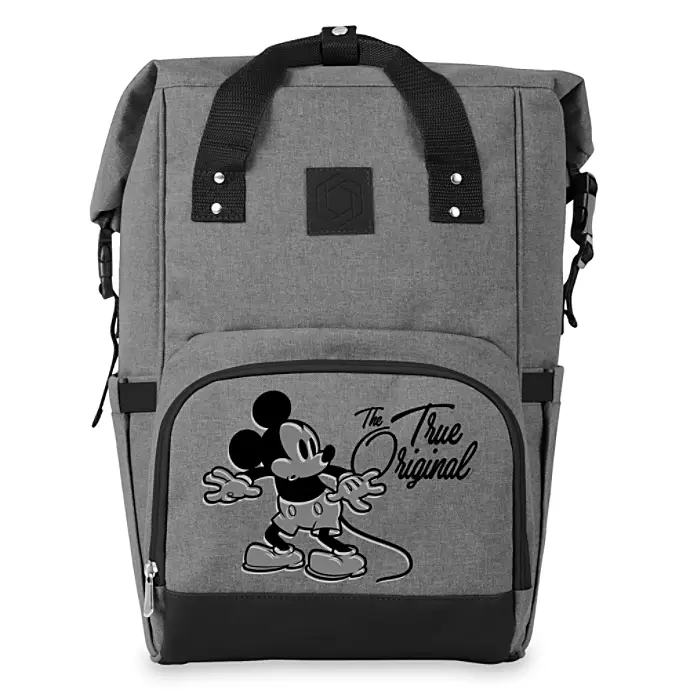 Here's what to bring with you:
Park tickets and/or Magic Bands. Keep these all in one safe place and snap a photo of the back of your ticket barcode. A lanyard is another option but then you'll have another thing around your neck.
Wallet with identification, cash and credit/debit cards.
Gum – you won't find this anywhere inside the Disney theme parks so if you chew it, buy it ahead of your trip!
First aid kit. This should include bandages, pain relief medications, antacids and anti-nausea treatment for those who get motion sickness at Disney. Keep reading for a full section about what first aid essentials to bring.
Sun protection, including SPF 50 sunscreen and protective lip balm. Consider different sunblock versions for face, body and lips including varieties that are safe for children.
Cooling towel or misting fan in hot weather
Hat or Mouse Ears (if you wear them into the park each day, make sure there's room in your day bag in case you want to take them off and store them)
Cell phone with external battery charger and cord
Camera with fully charged battery
Waterproof jacket or rain poncho – for water attractions or during rainy weather
Food and snacks (bring these bag clips if you pack in larger bags and need to close them back up)
Bottled water and drinks, no alcohol
Wet wipes, for cleaning hands after eating
Hand sanitizer
Facial masks – At the time of this publication, Disney parks require that all guests 2+ wear well-fitting facial masks (not gaitors or shield). Read more about reopening plans at Disney parks and what to expect. These Dooney & Bourke Disney Fabric Masks are from Bibbidi Bobbidi Disney on Etsy.
Check the Forecast
Contrary to popular belief it does rain in California. And it's not always hot and humid in Orlando – it is occasionally very cold in Florida. Don't assume that the weather will be a mild 70 degrees for your trip: Be sure to take a look at the forecast and pack accordingly.
If the weather is expected to be cool, you'll want the option of layers. Consider a short sleeve shirt over a long sleeved tee. Add a sweatshirt and you can always tie it around your waist if you're too warm mid-day. A scarf and fleece hat are good options on chilly days. And both are small enough that you can stuff them in a bag if you don't need them.
Hot and humid? Leave the layers at home and choose lightweight and breathable fabrics. I'm partial to a long-sleeved rash guard that dries quickly and still protects your skin from the sun. Pack several shirts for each day so you can bring an extra into the park and change mid-day when you've turned into a sweaty mess.
What to Wear at Disney Parks
Sure, we all want to look Instagram-perfect for that Castle photo! There are ways to choose both cute and comfortable clothes to wear at Disney. Give your clothes a trial run at home before packing to ensure you'll be comfy.
Also, take a look at your outfit head-to-toe before you wear it under the hot sun all day. I bought a top a few days before my last trip and didn't realize that it had a keyhole opening in the back. Yes, I applied sunscreen to my shoulders, arms and neck. But not remembering about the keyhole opening, I was left to cook. The result was a very strange sunburn!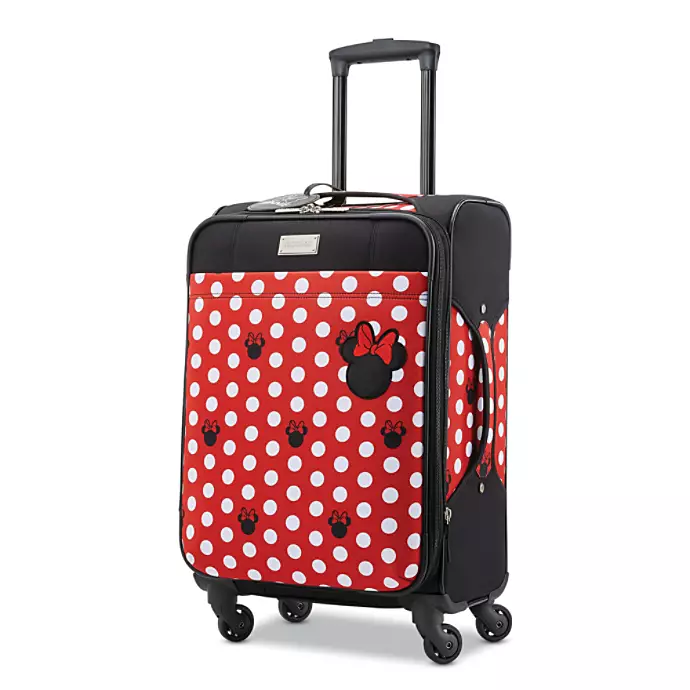 This is what to pack in your suitcase:
Tops, at least one per day
Bottoms
Underwear and bras
Shoes (at least two pairs)
Socks (two per day)
Pajamas
Sweatshirt or jacket
Facial Masks are a Must
At the time of publication, facial coverings are a theme park essential. When I updated this Disney packing list for mom, I knew I needed to include them in the checklist. Important to note that Disney is very specific about what and isn't permitted on Disney property, masks included.
Disneyland and Disney World reopening guidelines indicate that guests 2+ must wear a facial covering at all times within the parks, except when sitting and eating or in a "relaxation station". Walking and eating with a mask removed is prohibited. Guidelines indicate that guests eating or drinking must be stationary and maintain appropriate social distance when their mask is removed (ie: no walking around without a mask on).
The facial mask above is an exclusive design made just for Disneyland With Kids.
ShopDisney sells Disney themed facial coverings in anticipation of those who will be traveling to their parks. These masks are also available for sale at the parks in case you need to stock up on the trip.
No Disney fashionist could resist these coordinating Mouse Ears and mask combinations, made by Etsy designer Soarin' Over Main Street.
Block Out the Sun
Sunscreen at Disney is a no-brainer, but consider the type you'll need for a day in the Parks. Consider bringing a variety of styles that fit the occasion.
In the parks, I don't like the misty spray-on types because the coverage just isn't great and most of your sunscreen gets blown away in the breeze. However a wet skin spray-on is perfect for poolside sun coverage.
For faces, choose a matte sunscreen that's non-comedogenic. Traditional body sunscreens are too heavy for faces, make your skin overly oily and can cause breakouts.
Consider different body sunscreens for family members. Babies will need one that's specific to them while kids and adults can likely all use the same type (SPF 50 highly recommended, applied often!)
Don't forget to protect the skin on your lips with a chapstick that includes SPF protection. Regular application of a sunscreen lip balm will prevent dried out, sun-burnt lips.
While we're on the subject of blocking rays from your skin, let's discuss blocking the sun from your eyes as well. A pair of comfortable sunglasses is a must. Bring a case or a protective sleeve to put them in when you're on a ride.
Keep It Cool Inside the Disney Parks
Though it does rain quite a bit in Florida it's also very hot and humid. The general weather at Disneyland parks is on the warm and dry side. Consider also that many of the ride lines will have you waiting in the sun and you'll be ready to head indoors for A/C by 9 am! Pack a few items in your day pack that will help keep you comfortable.
For hot days at Disneyland or humid weather at Disney World, consider these extras packed in your day bag:
A travel size bottle of Gold Bond Ultimate Comfort Body Powder. It soaks up excess sweat and helps prevent chafing.
A spray bottle or misting fan that you can refill in the sink can be wonderful on a scorching day.
A cooling towel that you wet and then shake to chill is just perfect for wrapping around your neck. Something like the Frogg Toggs Chilly Pad Cooling Towel really helps to bring down your body temperature (and this works better than wet paper towels from the bathroom!)
Don't forget a water bottle to stay hydrated. You can request ice water at any counter service restaurant and then pour it into your bottle to keep it cold.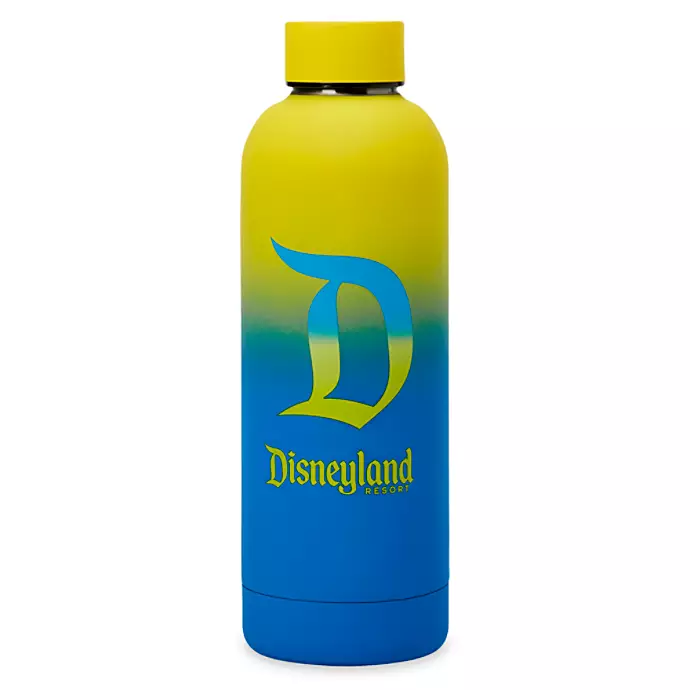 Cover Your Head
Nothing like having the sun bake on the top of your head all day to make you grouchy. How about a sunburn on your hairline part? That's fun the next day, right? It's important to cover your head to offer additional protection from the sun. Try out several styles of hats pre-trip to find out what will work best for you.
If you plan on riding anything remotely fast, you'll be taking your hat off and on throughout the day so keep that in mind. If I have a multi-day trip planned, I'll bring at least two hat options so I can change them out from one day to the next. Baseball hat one day and giant wide-brim sun hat the next! Bringing a hat is also one of the things you need to remember when packing for Disney with kids.
Don't Forget Your Hair
Bring hair ties. Several of them, because you never know when one will snap or slip off the end of your braid while you're riding Space Mountain! And bobby pins or something to pin back your bangs. I decided one Disneyland trip to wear my hair down and it was just about the windiest day EVER! My hair was a tangled mess by noon. Pack a small brush in your bag to detangle if you wear your hair down. I love the compact Wet Brush Squirt Detangler Hair Brush.
My recommendations for keeping hair under control? A ball cap with a ponytail looped through the back and bangs pinned back underneath the brim. Or a big sun hat with your hair in a braid.
*ahem* Feminine Needs
Did you know that stress can cause your "monthly visit" to start unexpectedly? Even if you've checked the calendar and aren't expecting to start, you might want to pack feminine hygiene products just in case. Disney does sell these items in the bathrooms (about 50 cents each). You can also purchase them at the Baby Care Centers and in some hotel gift shops.
Looking for an even better alternative to using products? THINX is my favorite undergarment to wear, during a period or not. THINX absorbs excess sweat and moisture, making them perfect to wear on hot days at the parks. These period panties are comfortable enough to wear as daily underpants and the THINX air hiphuggers are my absolute favorite! Try THINX Period Underwear risk-free for 60 days.
And a quick note for pregnant moms, there are additional items you should be packing when traveling to Disney. Be sure to check out the Expectant Mom's Disney Packing List.
Pack Alternates to Switch Out
It's a good idea to bring in a second pair of socks to change into if you get them wet or they're just sweaty. Or have a pair of waterproof sandals that you can wear on wet rides instead. I like to bring in a second t-shirt with me to switch into when I'm sweaty. Or if I spill something on it, which is likely! Though you could always buy another shirt in the gift shop and call it a souvenir (I've done that too!).
Break In Your Shoes Before Your Trip
Don't even think about heading to Disney wearing brand new shoes! For the love of all things, break your shoes in before you spend 15 hours wearing them through the parks. And I recommend packing in a second pair to switch into when your feet start to ache. For more ideas on what kind of shoes to choose for your Disney vacation, read my post about the Best Shoes For Disney Parks.
Keep in Touch
An external phone charger and cord is a must. Your phone will be used consistently inside the Disney parks. Not only do you want to be able to reach others in your group, there are also Disney park apps that will allow you to check wait times and book dining reservations. Mobile ordering for quick service meals is done through the app. MaxPass at Disneyland is also accessed via your smart device. A ride reservation for Rise of the Resistance in Star Wars: Galaxy's Edge is obtained through your phone as well. So you'll really need to keep your phone fully charged!
For those that use their phone to take pictures and share them to social media throughout the day, you'll absolutely need an external phone charger, like the Anker PowerCore, that stores multiple charges. I have this charger myself and it's not lightweight by any means. You don't want to be carrying it all day. I usually keep the charger in the locker until the battery runs low, then recharge my phone during a meal before putting the charger away again.
First Aid Kit to Be Prepared in the Parks
Though you can get basic items like bandages and ibuprofen at the park First Aid, you should consider adding a few things to your personal first aid kit. Keep everything in one easy-to-find bag, like this compact clear-front snap-close Disney-themed first aid bag from Ouch Pouch Shoppe on Etsy.
Blistered feet are a Disney nightmare. I swear by New-Skin Liquid Bandage because it's waterproof and stays on all day.
Bring any kind of pain reliever you might need including ibuprofen, Imodium, headache reliever and antacids (those Disney corn dogs can do a job on your stomach). If traveling with little ones, pack in whatever children's pain relievers needed as well.
Sunburn relief spray
Water-resistant bandages
Eye drops
Deodorant, for extra hot days
Just make sure you store all the meds in child-proof containers, like the original bottles or a travel sized locking pill bottle.
Concierge Service for Your Disney Vacation!
We're all looking for one less thing to worry about when we travel. Purchase discount tickets and vacation packages from my affiliate Get Away Today and enjoy price matching guarantee and concierge service for Disney World trips. Get full assistance with booking dining reservations, Fastpass+ and know you're getting the best price for your trip!
Toiletry Needs for the Hotel
Make sure when you're packing at home to give your bathroom a top to bottom look over. You don't miss packing any essential toiletries. I keep all my items in a convenient storage bag, like this Polka Dot Travel Bag. Having everything together keeps you more organized and also minimizes a hotel counter-top mess. These are the recommended items to pack with you:
Dental needs, including toothbrush, toothpaste, dental floss, mouthwash
Hair brush and accessories
Deodorant
Contact lens solution, case and glasses
Skin care products
Personal shampoo and soaps, though Disney resort hotels do supply these in their rooms
Make up and make up remover
Razor and shaving cream
Medications and vitamins
Cotton pads and Q-tips
Poolside Essentials
If you plan to spend time at the Disney hotel pool (and you should!), there are a few things to bring in your pool bag. I recommend packing a small tote to carry essentials with you each time you visit the pool. You won't need to bring a towel if you're staying at a Disney resort hotel, they'll have clean towels poolside!
Bathing suit, along with a rash guard and cover up
Water-resistant sandals or flip flops
SPF 50 sunscreen and protective lip balm
Sunglasses
Aloe or sunburn relief spray
Detangling hair brush, the Wet Brush is my favorite for combing out tangled hair after swimming. I love this Mickey and Minnie Wet Brush but they also carry Disney Princess versions as well!
---
Get Your Disney Packing Checklist for Mom
Here's the FREE PRINTABLE Disney packing list for mom. Click the link to open the Disney packing list PDF – Mom's Disney Packing List
---
Looking for MORE Disney themed packing ideas?
---
As the main packer for my entire family when we vacation, it's easy to forget my