If it's your first time visiting Disneyland, what makes the park so magical? What are the must-do Disneyland things to experience? If you only have one day to tour this California theme park, how do you know where to start? I've included my definitive list of "must do Disneyland" attractions and rides, in a one day Disneyland itinerary.
Mom Rewritten uses affiliate links which means I may earn a small commission if you purchase through the links in these posts. As an Amazon Associate I earn from qualifying purchases. For more information, see the Privacy Policy and Disclosures tab.
This article was originally published February 23rd, 2015 and has been updated and republished with a new date.
Must-Do Disneyland List of Attractions
As a first time Disneyland visitor, you'll want to get the best feel of what makes this Disney park the "Happiest Place on Earth". The recommended attractions and rides will give you the best experience for a single day at Disneyland.
You've never been to Disneyland before but wondering how to do Disneyland in one day? I'm sharing my insider tips in this ultimate guide on the must-do Disneyland attractions for a first time visitor. These ideas will give you a great feel of the park and allow room for plenty of magic.
Be sure to read this planning guide for tips on taking a first Disneyland vacation. The following article offers my suggestion of a one day Disneyland itinerary. After you've experienced these things, everything else is just a Disney bonus!
Disneyland in a Day
Can you do everything at Disneyland in one day? Nope, not by a longshot. Rides, attractions, and shows will keep you busy. You'll want to mix in character greetings and dining. Add live entertainment including parades and nighttime spectaculars and that's a jam-packed day.
This Disneyland itinerary doesn't include everything, of course. You'd need a lot more than one day at Disneyland to experience it all. Each guest will have to pick and choose carefully which of the items on this single day must-do Disneyland list you'll want to experience.
I've served up suggestions for families with younger kids including Disneyland with babies and toddlers. There are tips here for thrill ride fans and foodies.
Please note that some attractions or rides may not be open or operational during your visit. Always check the Disneyland calendar ahead for your date.
Choosing the Best Day for Your Vacation
Disneyland fluctuates the hours their park remains open throughout the year. Before you book your reservation, check the Disneyland calendar to ensure you'll have a full day in the park. Often times the parks close early due to special events or during off-peak seasons. Fireworks, parades and some shows may not operate during weekdays.
The other thing you'll want to be aware of is the refurbishment calendar. Disneyland lists on their website which rides will be closed on certain dates. Double-check ahead of time to see what attractions will not be operating during your visit.
If it's expected to be a crowded day at Disneyland, use this itinerary to plot out your day ahead of time. Figure out a loose plan on where you'll eat and view menus online before your trip to speed things along.
My travel partners at Get Away Today offer both discounted Disneyland tickets and Anaheim-area hotels to fit any budget! Many hotels include exclusive discounts like free parking, complimentary breakfast or even free nights, just for booking through Get Away Today.
Disneyland tickets purchased now are good through December 31st, 2024. Purchase your multi-day tickets through Get Away Today now.
When you're ready to book your Disneyland vacation, my friends at Get Away Today are ready to help! Mention code REWRITTEN to receive an extra discount off your SoCal vacation package (when booking 2+ nights with two or more tickets).
Maximizing One Day at Disneyland
When planning a first Disneyland vacation, it's important to know how to best stretch out the day. There are ways to maximize your time in the parks, which is especially important when you only have a single day at Disneyland.
To squeeze in as much Disney fun as possible, you'll want to arrive to the park before opening and stay until they close. These are a few more thoughts on boosting a one day visit to the parks!
Disney Genie+
The complimentary FASTPASS service is gone and Maxpass is no longer. Take advantage of the line cutting Disney Genie+ for around $20 per person, per day. Guests can book their return times online. If trying to maximize time in the parks, purchase a Disneyland ticket with Disney Genie+ bundled in.
As a bonus of purchasing Disney Genie+, you'll also receive unlimited Photopass and ride photo downloads!
Need more help with using this new line cutting system? Read these beginning tips for using Disney Genie+ and Lightning Lane from my friend Leslie at Trips with Tykes.
Individual Attraction Selections
With time constraints, you won't want to waste a moment waiting in unnecessary lines. Consider booking "individual Lightning Lane" for Star Wars: Rise of the Resistance at Disneyland. (WEB SLINGERS: A Spider-Man Adventure and Radiator Springs Racers are available at Disney California Adventure).
The cost per ride for the "Individual Attraction Selection" is between $7-20 per person. This can be done on the "Tip Board" through the Disneyland app upon entry into the parks. On a day when you're trying to see and do as much as you can, this extra charge is worth the cost.
Carry a Full Charge
Frequent use of your smart phone to access the Disneyland app is going to drain your battery…FAST! You'll be using your device for Disney Genie+, scheduling Lightning Lane attractions, mobile ordering and more.
Purchase a Fuel Rod in advance then swap it out for a full battery inside the park. There are kiosks all over (locations found on the Disneyland app).
Single Rider Lines
Certain attractions feature a separate entrance line for those riding individually. This can save an exceptional amount of time versus the usual stand-by line. Guests using the Single Rider line essentially fill in empty space on ride vehicles. This means, the Cast Members will seat you with other guests that are not in your own party.
Single Rider is best used with older kids and adults, who don't mind not riding with their own group. You cannot request to sit with your family if using the Single Rider option.
I've mentioned in each section below which rides offer Single Rider. Take note that the Single Rider lines aren't always in operation, so just ask a Cast Member at the entrance.
Dining is a Must-Do Disneyland Activity – But Where to Eat?
Of course, eating at Disneyland is a must. But where are the best places to eat in Disneyland, especially when on a time constraint? Keep reading through each section in which I cover the top dining spots within the individual Lands. These are extra tips:
Full Service Dining
I've made a few suggestions in each section for a full table service meal. At most, choose just one of these for the day, then mobile order the rest of your food. Or save your full service meal for another day outside of the parks and dine at one of the hotels of the Disneyland Resort.
Mobile Order
Mobile ordering is a must. If you're trying to squeeze as many attractions into your single park day, quick service dining is where it's at. Mobile ordering is done via the Disneyland app on your smart device. It's an easy process in which you purchase and pay for food online. Then you'll bypass the stand-by queue to pick up at designated restaurant windows.
Character Dining
If you only have one day in the parks, is character dining a must-do Disneyland activity? Honestly, no. Character dining combines character greetings with a meal but the process is generally much more drawn out than a regular meal.
If you're tight on time, you'll want to skip the only in-park character dining, Minnie & Friends – Breakfast in the Park (located at the Plaza Inn restaurant).
Consider instead to book your character meal on an off-park day. There are several character dining locations inside the hotels of the Disneyland Resort that are a better option.
Mickey's Tales of Adventure Breakfast/Brunch – Storytellers Café inside Disney's Grand Californian Hotel & Spa
Goofy's Kitchen – inside the Disneyland Hotel
READ MORE: Are you on a restricted diet or have special dietary needs? Get the tips on where to find healthy food at Disneyland.
What to Skip at Disneyland
As I mentioned earlier, if you only have a single day, you'll need to be selective on the attractions you visit. Naturally, everything at Disneyland is wonderful. But when it comes down to it, you can't do it ALL in one day! Within each section, I've included attractions you'll likely want to skip. Save the list for your next multi-day vacation.
These are the Disneyland must-do rides and attractions for anyone that has just one day in the parks. In each section, I share Disneyland tips and tricks for going to Disneyland this year.
This itinerary only covers Disneyland park itself, not Disney California Adventure. To follow this itinerary best, purchase a Disneyland One-Park Per Day Ticket and not a Parkhopper!
Start Your Day on Main Street U.S.A
When you enter Disneyland Park you'll pass through the tunnels (there's one on each side of the entrance) and be deposited into the hub. Follow Main Street U.S.A towards Sleeping Beauty Castle and the various Lands will branch out from here.
IMPORTANT!! While I do mention Main Street USA first in this article, I do NOT recommend that you do these attractions first thing in the morning. I'd suggest visiting Fantasyland first, then returning to Main Street later in the day.
Arrive at "rope drop" before the Park actually opens. The first two hours at Disneyland are very important when it comes to lighter crowds. At rope drop, you'll be able to enter Main Street U.S.A. and visit some of the shops.
Must-Do Disneyland Attractions on Main Street USA
Disneyland Railroad – Hop aboard on Main Street U.S.A. and take the grand circle tour around the Park, a total of 1.2 miles. Not to be missed is Primeval World, a large diorama that takes you back to the prehistoric times and features dinosaurs and volcanoes!
Main Street Window Displays – Take a peek at these at the very end of the day, just before leaving the park. These charming scenes are reflective of classic Disney films. You'll find them in the outside windows around the Emporium.
Main Street Vehicles – No thrill rides here, just a good ol' fashioned ride down Main Street U.S.A. to get you in the mood of the Park. Take a ride in a horse-drawn car, jitney, fire engine or omnibus.
There's rarely a line for the Main Street Vehicles, making them a fun option to hitch a ride (ideal for guests without strollers). The Main Street Vehicles don't run in the evening or nighttime hours.
Best Souvenir Shops on Main Street
Silhouette Studio – Get into the vintage Victorian vibe by having the artists hand cut your silhouette out of paper for the perfect souvenir.
The Mad Hatter – It's the place to find a hat for every occasion! What better way to start your Disney vacation than with a pair of Mouse Ears that reflects your personality? We bought my son's Pluto hat here. He continued to wear it on nearly ever Disneyland trip for the next 6 years.
Top Places for Character Greets on Main Street
With the changes at Disneyland since reopening, character locations have shifted. The best way to find character meet 'n greets is through the Disneyland app. Simply press the navigation icon, then click the dropdown arrow at the top of the screen. Find "Entertainment" to see which characters are meeting where during specific times throughout the day.
Characters meet 'n greet at various locations just inside the parks, on Main Street U.S.A. Occasionally, characters will greet on Main Street from the stairs at the railroad station. Here, you'll find popular favorites including Mickey and Minnie Mouse, Goofy and Donald, and Chip 'n Dale. Other characters also appear here throughout the year.
Best Places to Eat on Disneyland Main Street U.S.A.
Jolly Holiday (quick service) – If you only have one day to spend in the park but still need breakfast or lunch, grab something quick. The Jolly Holiday offers mobile ordering for pastries, cinnamon rolls and sandwiches.
Carnation Cafe (full service) – Serving up classic American comfort food, this is where Walt used to eat. In fact they still serve his favorite chili. Time it right and you can sit outside on the patio and catch the parade going by!
Gibson Girl (snack) – The perfect spot for ice cream, use mobile ordering here to get a waffle cone sundae.
What to Skip on Main Street When Time is Tight
If you only have one day to see Disneyland, these are the things you'll need to skip on Main Street USA.
Emporium – This expansive souvenir shop has a lot of great goodies. But many can be found in World of Disney at Downtown Disney. I highly suggest saving your shopping for a day when you aren't inside the theme park.
The Disney Gallery
Parades – I do love the parades, but if you're trying to see and do more things you'll need to skip. In fact, I recommend avoiding Main Street and Fantasyland completely when parades are taking place. The walkways and shops will be heavily congested during those times.
The Disneyland Story presenting Great Moments With Mr. Lincoln
Market House (aka: Starbucks) – There's no mobile ordering here and the line is always lengthy. If you must get your coffee fix, consider the Downtown Disney Starbucks location which offers mobile ordering through the Starbucks app.
Main Street Cinema
Fantasyland at Disneyland
Head straight across the drawbridge and into the most whimsical Land in the entire Park! Or take one of the two side pathways that lead into Fantasyland on each side of the Castle. There's a lot packed into this small area but I'm including the top must-do Disneyland attractions.
I suggest visiting Fantasyland either first thing in the morning or late at night after the fireworks spectacular. This is when crowds will be the most reasonable.
I've made suggestions in this section based on whether you have young kids in your group. If visiting with babies, toddlers and preschoolers, you'll want to reserve a large amount of time to touring Fantasyland. For families with older kids or adult-only vacations, save some of your day for thrill rides in other Lands.
Fantasyland Attractions Not to Miss at Disneyland
Peter Pan's Flight – Arguably the best Disneyland dark ride but I add to this list with a caveat. The line for Peter Pan's Flight is always 30+ minutes. If you're pressed for time, consider skipping this one.
Sleeping Beauty Castle Walkthrough – The story behind the iconic castle comes to life with three-dimensional displays. The attraction is beautiful done and guests move at their own pace to view the dioramas inside the castle.
Mad Tea Party – From the festive lanterns hanging over head to the bright colors and patterns of the twirling teacups, this is one bright spot in Disneyland that can't be missed! If you suffer from motion sickness at theme parks on spinning rides, add to the list of attractions to skip.
Matterhorn Bobsleds – This is the only roller coaster in Fantasyland. Guests zip inside fast moving bobsled-type cars through the mountain, past a frightening Yeti! This ride is offered on Disney Genie+ and Single Rider option, to save you time.
Fantasyland Must Do Disneyland Attractions with Young Kids
Dumbo the Flying Elephant – If you have little ones with you, this is a must do Disneyland classic attraction. Kids can maneuver up and down with a knob inside the vehicle.
Snow White's Enchanted Wish – Newly refurbished and with a happier ending, this dark ride is delightful.
"it's a small world" – This happy and colorful attraction carries a message that simply uplifts your heart. Curmudgeons give this one a bad rap because the song by the Sherman brothers is slightly catchy. Younger kids will love it's a small world, but everyone should aim to ride it. Take advantage of shorter lines with Disney Genie+.
Dining in Fantasyland
Red Rose Taverne (quick service) – This Beauty and the Beast themed restaurant offers up a wide variety of meals, including burgers and salads. The Grey Stuff Gâteau is the well-known dessert served up here. Use mobile order to avoid wait times in line!
Best Places to See Characters in Fantasyland
There are several locations in which characters meet inside Fantasyland. The mall in front of "it's a small world" hosts a variety of popular Disney characters, including Bert and Mary from Mary Poppins.
Fantasy Faire is the place for classic Disney princesses including Cinderella, Aurora and Rapunzel. Guests can pass through the Royal Hall for personal photos with princesses. There is also a live princess character show outdoors at the Royal Theatre. Guests may meet and greet with them after the presentation.
Fantasyland Attractions to Skip
I have a hard time suggesting that you skip some of these rides because they are iconic! However because of time constraints and the lack of Disney Genie+ to line skip, you may need to miss them on this trip.
Alice in Wonderland – If you can make one extra Fantasyland ride happen, choose this one. It's charming and well done, with excellent effects. But the line is usually long so only ride when the queue is short.
Pinocchio's Daring Journey
Mr. Toad's Wild Ride
Casey Jr. Circus Train
King Arthur Carrousel – Young kids in particular will want to ride the merry-go-round. Do it if you have the time!
Fireworks spectaculars – No need to stop and watch the fireworks, you can catch the overhead show most anywhere in the parks. There are projections shown on both Sleeping Beauty Castle and "it's a small world" façade but I recommend not stopping to watch as the crowds will make it difficult. Important to note that the Fantasyland rides close down when fireworks are taking place. Aim to be elsewhere in the park when fireworks are happening.
Bibbidi Bobbidi Boutique – This in-park "salon" offers make-overs for princesses and princes, complete with hair-dos and nail polish. The process can be time consuming so consider a DIY Bibbidi Bobbidi Boutique at the hotel room.
Storybook Land Canal Boats – Guided boats glide past the royal city of Agrabah from Aladdin, King Triton's underwater oasis from The Little Mermaid and even the land of Arendelle from Frozen. But the wait time is often lengthy, so it's best to skip on this visit.
Star Wars: Galaxy's Edge
This newest Land takes guests to the edge of the galaxy and beyond. For adults or families of older children (who meet the height requirements), Star Wars: Galaxy's Edge should be your first stop of the day.
If you have a very young kids in your group, read this article about doing Star Wars land with preschoolers and toddlers. Lots of tips on how to fit this area into your one day itinerary when traveling with youngsters.
Must-Ride in Galaxy's Edge
Star Wars: Rise of the Resistance – Like nothing you've ever experienced in a Disneyland theme park, this ride/experience is a must-do Disneyland attraction. This ride is NOT part of the Disney Genie+ service. There is a stand-by line for this attraction that is generally the lengthiest wait time in the park. The only way to skip the regular queue is to purchase an Individual Lightning Lane, highly recommended when you only have one day to experience.
Millennium Falcon: Smugglers Run – Always wanted to fly Han Solo's "hunk of junk"? This interactive attraction lets guests participate as either a pilot, gunner or engineer on the Millennium Falcon. Use Disney Genie+ to shorten your wait time in line. The Single Rider line option is another good choice, though you will miss part of the important pre-ride sections.
Where to Eat in Star Wars Land
Docking Bay 7 Food & Cargo (quick service) – Indoor and outdoor dining at this lunch and dinner location. Unique dining that's more upscale than the typical fast food restaurant. The Batuu-bon dessert is both creative and delicious. Definitely use mobile ordering here for quick dining.
Milk Stand (snack) – Want to try Blue Milk and Green Milk just like Luke in the Star Wars movies? Try the plant-based drink, only available in Galaxy's Edge. Get one of each and share (they both taste different). Mobile ordering is available for very fast service.
What to Skip in Galaxy's Edge
Oga's Cantina – Yes, sipping cocktails at the Galaxy's Edge is pretty cool. But it's also a more leisurely experience that you don't want to rush. And while it is a "kid-friendly bar", you don't get to pick and choose where you want to sit. So you might end up standing at a counter-height table instead.
Dok-Ondar's Den of Antiquities, Black Spire Outfitters, Toydarian Toymaker and Creature Stall – I'm recommending you skip all the souvenir shops within Galaxy's Edge. The reason being is that you can visit the Star Wars Trading Post in Downtown Disney, which has most, if not all, of the same items.
Savi's Workshop and Droid Depot – While these high-end Star Wars souvenirs are awesome, they're also time consuming activities. Guests can build a custom lightsaber in Savi's or a droid at the depot. Best for only the most die-hard fans.
Tomorrowland at Disneyland
This "Land of the Future" at Disneyland is popular and often crowded. Fortunately many of the attractions in Tomorrowland offer Disney Genie+ so you can line-skip and get to most of them in one day. Before you blast off, check out these must-do attractions and what you should avoid during this single day visit.
Tomorrowland Must Do Disneyland Attractions
Space Mountain – This is the fastest coaster in Disneyland Park. It's also completely indoors and in almost total darkness! Lots of sharp twists and turns, this one will make you feel like you're riding a rocket through the stars. This ride also offers Disney Genie+ to save time.
Star Tours – The Adventure Continues – A 3D motion simulator that takes guests on an adventurous ride through the galaxy. C-3PO mans the controls of the Starspeeder in this Star Wars ride that mixes the classic with the new. Use Disney Genie+ and your wait time will be faster.
READ MORE: Concerned that your child might be nervous on the Disneyland roller coasters? Read this Complete Guide to Everything Scary at Disneyland.
Best Rides for Young Kids in Tomorrowland
Autopia – Though you're only driving about 7 miles per hour, you'll feel the freedom of the open road! This attraction dates back to opening day in 1955, before there was a center guide rail keeping your car on the road. If your child meets the height requirement, this is a must-do Disneyland classic. Plus it offers Disney Genie+ so your wait time should be minimal!
Buzz Lightyear Astro Blasters – Guests of all ages can wield a laser to hit moving targets inside the attraction. The quirky music, flashing lights and spinning vehicle (that you control) add to the competitive fun of scoring points. Disney Genie+ available so you don't have to wait in the long line-up.
Places to Eat in Tomorrowland
Alien Pizza Planet – Tomorrowland isn't my first choice for dining but if you're here, this is what's available. Indoor dining and the place to grab those adorable Toy Story Alien macarons. The pizza here isn't the greatest but the pasta and salad options are decent.
Galactic Grill – All outdoor dining with burgers, fries and veggie wraps. Look for seasonal offerings here throughout the year.
What to Skip in Tomorrowland
Disneyland Monorail – This 2.5 mile loop offers an unique aerial view that can save time walking. Use this only if you need to get to and from the Disneyland Hotel or deep into the Downtown Disney District. You'll need a valid ticket to get back inside the Park.
Star Wars Launch Bay
Astro Orbitor – Similar to Dumbo, with a spinning "rocket ship" that goes up and down. The line is usually long and best to be skipped.
Finding Nemo Submarine Voyage – It's a charming trip under the sea to see characters from the film series. However without any line cutting strategy, this ride is slow to load and best to skip.
Churro carts – The churro cart in Tomorrowland often sells the best specialty treats. But the seemingly mile-long wait times are a hindrance on your schedule…mobile order your dessert instead!
Frontierland
Get ready for the "Wildest Ride in the Wilderness"! Frontierland is a sprawling land that includes the Rivers of America and its own island. There are two grand attractions, and several other things to add in if you have the time.
Don't Miss These Rides in Frontierland
Big Thunder Mountain Railroad – When this first opened, my parents literally dragged my brother and I to get on the ride! We were scared of what looked like a runaway train. Of course, we've come to love it. Big Thunder Mountain Railroad is my favorite Disneyland Mountain and a must-do Disneyland ride!
Mark Twain Riverboat – If you need to sit and rest your legs at this point in the day, add in this river boat tour that takes you around the Rivers of America. The ride features narration by an actor reading as the author Mark Twain, whom this paddle wheel steam engine riverboat is named after. The line to get on is generally short.
Disneyland Dining in Frontierland
Rancho Del Zocalo (quick service) – The Mexican food platters here are large enough to share and offer a nice variety. The bonus is its beautiful outdoor seating under the glow of the glass lanterns, especially pretty at night.
River Belle Terrace (full service) – Make the advance dining reservation for this restaurant if you're able to coordinate dinner with a nighttime viewing of Fantasmic!. The River Belle Terrace has an outdoor patio that overlooks the Rivers of America, where Fantasmic! takes place. Consider purchasing the special dining package to ensure a front row seat.
Golden Horseshoe (snack) – Yes, you can order the usual theme park fare here (chicken tenders and mozzarella sticks). But the highlight of the menu is the sundae. Mobile order the Chocolate-Chunk Cookie Sundae, which is large enough for two. The Golden Horseshoe is one of the original buildings from 1955. Aim to sit in the upper right reserved box, where Walt Disney used to sit himself!
Best Souvenir Shopping in Frontierland
The Westward Ho Trading Company is the place for all things trading pins. This extensive shop offers up lots of selection. A Cast Member has an outdoor table set up for trading here as well. Get a head-start on your collection by purchasing a lanyard ahead of your trip.
Frontierland Seasonal Can't Miss Attractions
If you're visiting Disneyland during Halloween Time, stop in Frontierland to see the decorations. First, you'll see the Halloween Tree, dedicated to sci-fi author Ray Bradbury. This is best viewed at night, when the tree glows orange with lights and tiny jack o' lanterns.
The second fall seasonal feature here is the Dia de los Muertos area in El Zócalo Park. This photo worthy location features traditional Day of the Dead spirit with skeletons, overhead flags and brightly colored flowers.
Things to Skip in Frontierland
Shootin' Exposition
Pirate's Lair on Tom Sawyer's Island – If you have little kids that need to burn off excess energy, this is a great place to climb and play. However, expect to add at least an hour to your schedule getting across the water and exploring the island.
Sailing Ship Columbia
Fantasmic! – This nighttime show on the Rivers of America combines water feature, character interaction and daring special effects. Fantasmic! is also crowded and time consuming. If possible, plan to visit another area of the park when this show takes place.
Adventureland at Disneyland
This jungle-themed area is always jam-packed. And with reason: there's a lot to experience in Adventureland! The pathways are narrow here as well. Use Disney Genie+ when you can to help speed things along.
What to Do in Adventureland
Indiana Jones Adventure – Experience the Temple of the Forbidden Eye just like Indy in this rugged, action-filled trip. For guests that meet the height requirement and aren't scared of a few thrills, this is a must-do Disneyland ride. Use Disney Genie+ for this popular attraction.
The Enchanted Tiki Room – "Let's all sing like the birdies sing!" 200+ Audio-animatronics perform before your eyes in this tropical paradise. The show is lively, the music is charming and you may find yourself singing along (go ahead, everyone else will be singing too!).
Jungle Cruise – Another 1955 original, this one evolved over the years from a serious African jungle tour into a slightly silly romp through the rain forest, complete with jokes from the skippers. Each skipper puts their own spin on the tour along with incorporating classic gags from years' past. There's no way to skip the queue here. Try some of these tips for things to do while waiting in line at Disney.
Where to Grab Snacks in Adventureland
Tiki Juice Bar (snack) – Dole Whip, Dole Whip Floats and Pineapple Juice! Get this classic Disneyland treat and use mobile ordering to grab your treats to go.
Bengal Barbeque (snack) – If you're looking for healthy food at Disneyland, the proteins and veggies skewers here offer a hearty bite. Use mobile ordering to get in and out.
What to Skip in Adventureland
Adventureland Treehouse (formerly Tarzan's Treehouse – this attraction is currently under refurbishment. If you're particularly fit and can get up and down the stairs quickly with ease, add in this attraction. The view at the top overlooking Disneyland is pretty nice.
Tropical Hideaway (quick service) – I adore this dining oasis alongside the Jungle Cruise. Yummy bao and lumpia snacks with specialty Dole Whips with beautiful waterside seating. But the downside is there's no mobile ordering, the line is often long and it can be hard to find a table. Use the Tiki Juice Bar to get a Dole Whip fix instead.
New Orleans Square at Disneyland
Wander through the streets of New Orleans Square to get a charming glimpse at the Disney details. It's Mardi Gras all the time in this quaint area of the park. As you stroll through, look for the entrance to Club 33, Disneyland's exclusive members-only restaurant and lounge. Here's what not to miss in New Orleans Square!
Can't Miss Rides in New Orleans Square
Pirates of the Caribbean – Truly one of the best amusement park rides, the detail and special effects are incredible. New additions based on the movies have been added to enhance the story line. Floating through the foggy battle scene, you will feel completely transported. It's a must-do at Disneyland!
Haunted Mansion – Appropriately spooky, the Haunted Mansion has just the right amount of fright and fun. From around mid-September to early-January you can see the Haunted Mansion Holiday version, inspired by Tim Burton's The Nightmare Before Christmas. Use Disney Genie+ year-round for this ride.
Where to Dine in New Orleans Square, Disneyland-Style
French Market Restaurant (currently closed to be reimagined into Tiana's Palace Restaurant) (quick service) – The New Orleans feeling is alive here! After choosing your meal, take a seat outside to enjoy the live music of a Dixieland Band. Jambalaya is on the menu (at a much lower price point than Blue Bayou!). Mobile ordering is available here for fast service.
Mint Julep Bar (snack) – Treat yourself to Mickey Mouse shaped beignets and a mint julep from the Mint Julep Bar. Use mobile order and choose the seasonal treats.
Top New Orleans Square Souvenirs
There are two unique Disneyland souvenirs, found only in the New Orleans Square area. There are other shops here including the Cristal d'Orleans and Pandora. But aim not to use your time shopping when you only have one day to experience the theme park.
Take a seat in one of the chairs across from the Blue Bayou entrance and have your portrait drawn by a street artist. There are several versions including caricature or a more realistic pastel artist's rendering.
Choose one of the hand painted parasols from the cart in front of Café Orleans. These personalized sun umbrellas are a Southern tradition, recreated here in California.
You Might Want to Skip This in New Orleans Square
Blue Bayou – While this is Disneyland's signature restaurant, it's also a more leisurely meal. Situated inside the Pirates of the Caribbean ride, this dining location is a challenging reservation to snag. If you have the time to do one sit-down meal, this could be the one.
Consider MouseDining to help you secure Disney park advance dining reservations. This free service will notify you when coveted ADR become available in Disney's system.
Critter Country
A little slice of the country, right here at Disneyland! There are several spots you don't want to miss here including rides and quick dining restaurants. Critter Country is a bit out of the way, but can be reached by two directions – through New Orleans Square or via Star Wars: Galaxy's Edge.
The Many Adventures of Winnie the Pooh – Lighthearted, bouncing fun featuring Pooh Bear, Tigger and their friends. Take this whimsical dark ride only if you have babies, toddlers or preschoolers in your group.
Character greeting – While not currently happening, guests can usually meet 'n greet with Winnie The Pooh, Eeyore and Tigger in the area just outside of the ride.
Splash Mountain – This log-flume ride is expected to receive a complete re-theming. It will be transforming into a Princess & the Frog ride, featuring Tiana and Naveen. If you don't mind getting soaked, this is a must do Disneyland attraction.
Eating in Critter Country
Harbour Galley (quick service) – This waterfront dining spot is oft overlooked. But with mobile ordering for seafood favorites like the famous Lobster Roll, you might reconsider. Walk around the backside to dine alongside the Rivers of America and catch a fun peek at riders coming down Splash Mountain.
Hungry Bear (quick service) – It's burgers and funnel cakes on the menu at this dining location. Choose to sit on either the upper or lower patios with a pretty view of the Rivers of America. Definitely use mobile ordering for this popular restaurant.
What to Skip in Critter Country
Davy Crockett's Explorer Canoes – Hop aboard one of these free-floating canoes (no track!) as you and other guests paddle around the Rivers of America. It's a unique way to get in your workout and the lines to get onboard are usually short. However, the activity takes about 15 minutes total and if it's hot weather at Disneyland, you're going to be super sweaty afterwards!
Mickey's Toontown
Mickey's Toontown at Disneyland has reopened after a major overhaul. There are tons of new spaces for children and families to play and relax together, including grassy lawns and play areas.
Mickey & Minnie's Runaway Railway
Roger Rabbit's Car Toon Spin – A wacky dark ride based upon the film that combines a spinning vehicle that you control yourself. Use Disney Genie+ if the lines are long. You'll skip the fun queue that sets up the attraction but necessary if time is tight.
Chip 'n' Dale's GadgetCoaster – The ideal first coaster for young kids at just one minute long. Skip this brief thrill unless you have preschoolers in your group.
Where to Eat in Toontown
What to Skip in Toontown
Meet Mickey and Minnie – Guests can still catch their favorite characters in front of their houses.
What If You Have More Time in Your Itinerary?
Is there more time in your Disneyland day? Add in some of the missed attractions or mix some of these extra ideas:
Photopass photographers – Throughout the park, there are professional photographers available to take photos in popular locations. If you purchased a Disneyland ticket with Disney Genie+, all Photopass images taken that day are available for free, unlimited downloads!
Look for Hidden Mickeys – As you wait in queues and while you walk through the park, look for these insider finds. The book Disneyland's Hidden Mickeys will offer you some guidance towards spotting them.
Watch a Parade – Disneyland park offers the most fantastic parades you'll ever see! If you have the opportunity to watch, try and do so.
Pressed Penny Machines – If time to shop for souvenirs is limited, try this fun and relatively inexpensive memento. There are pressed penny machines over the entire resort. Check out this UP! inspired Pressed Penny Keepsake Book from Etsy.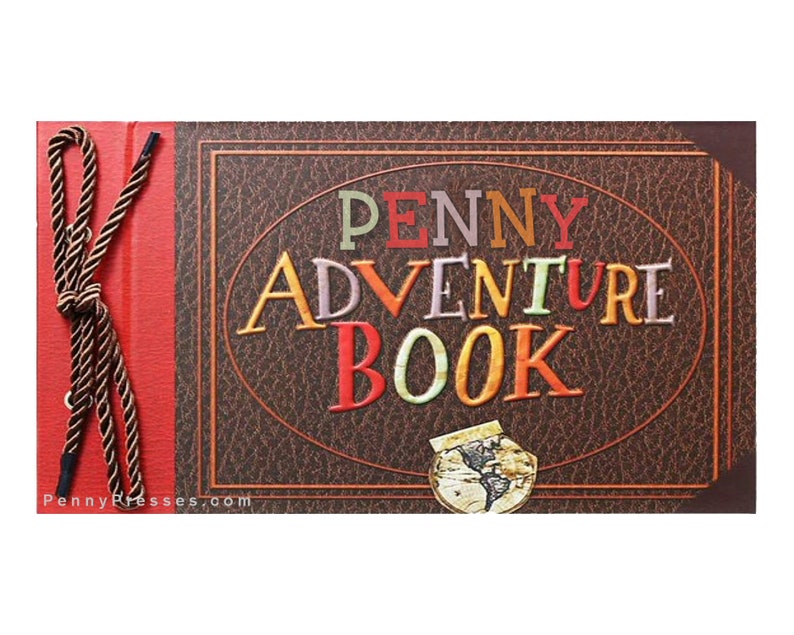 Extending Your Trip for Longer Than a Day
As you can see from this extensive article, there's A LOT to see and do inside Disneyland park. If you're able to stretch out the single day visit into a multi-day vacation, I highly recommend it. You'll be able to experience many more things, at a more leisurely pace.
I highly recommend purchasing a discounted Disneyland ticket at 2-days or longer. One day tickets are the worst value and are not discounted. Multi day park tickets offer guests a better value, as the cost per day reduced the longer you visit.
READ MORE: For more information about the best ticket to purchase, read this article with everything you need to know about Disneyland tickets.
If cost is a concern, you can place your Disneyland vacation on layaway with Get Away Today. Use the time ahead of your trip to pay in installments. Use the Promo Code REWRITTEN and receive an extra $10 off any 2-night or longer Southern California package. (Hotel and 2 ticket minimum purchase to qualify for the discount).