These are the best packing tips for women that are preparing to travel! Complete packing list includes ideas for traveling light, shopping for the ideal travel wardrobe, and what to leave at home.
Mom Rewritten uses affiliate links which means I may earn a small commission if you purchase through the links in these posts. As an Amazon Associate I earn from qualifying purchases. For more information, see the Privacy Policy and Disclosures tab.
I have received compensation for inclusion and mention of Thigh Society in this article. All thoughts and opinions are my own.
Packing Tips for Women
Female travelers get a bad rap for overpacking. I've definitely had my moments, where I thought, "Why did I bring this?".
But if we're being perfectly honest, I'm okay being a minimalist traveler. This is especially true if I know I can purchase something when I get to where I'm going. My husband on the other hand…he tends to pack everything in his closet, just in case!
This article will cover some of the basic considerations to make when planning your vacation needs. I'll discuss how to pack light, staying organized on the trip, and one of my must-have vacation wardrobe items!
Travel Destination Packing Decisions
Weather – Before you hit the road, be aware of temperature and weather. This, above most anything, will determine what you pack and the fabrics you choose for outfits.
Type of Trip – Mosquito repellent will be necessary on a summer trip to the lake. A ski vacation will require bulkier sweaters and a coat, while packing for a beach trip may entail bathing suits and sandals.
Create a pre-vacation packing list to ensure you don't forget anything (like your hiking boots on a mountain getaway).
Carry-on Bag VS Checked Bag?
Carry-on Luggage – Be sure to check with the airlines to know exact measurements and quantity of bags permitted.
Duffle bags may be a great size for what you're packing, but how comfortable is it to carry? When packing up multiple small bags, ensure that you'll be able to move and manage them by yourself.
Checked Bags – The ability to check luggage might push you to overpack. Stick to your plan, plotting out your travel days to know how much to actually bring.
Oversized suitcases might fit all the stuff you're packing, but will it be too unwieldy to maneuver? Heavy suitcases may also carry an extra cost when flying. Choose luggage that you'll be able to lift, move and handle alone.
Purse or Day Pack?
Pre-trip, consider how you'll carry your daily essentials on vacation.
A crossbody purse that you can keep in front of you can be convenient for touring. For longer day trips that including hiking or theme parks, bring a travel backpack.
When traveling into areas where pick-pocketing is an issue, only store items in places that they cannot be grabbed off your body. Straps should be hidden where they can't be cut or pulled off your shoulder. A small purse with straps that you keep under a jacket is ideal.
My Must-Have Travel Essential
Several years ago I discovered Thigh Society.com and deemed their anti-chafing shorts a must-have travel item!
I've shared about my experience using Thigh Society in past articles, so when they reached out to me about a review, I was thrilled. I really love them that much, and I think you will too.
Thigh Society Anti-Chafing Shorts
Ever experienced the pain of friction and raw chafing when your thighs rub together? How about sweaty legs, bulky layers, and constricting undergarments – listen up!
I wear Thigh Society under all of my dresses to prevent and eliminate painful thigh rub. If you see a photo of me wearing a dress, you can be assured I'm wearing Thigh Society shorts underneath!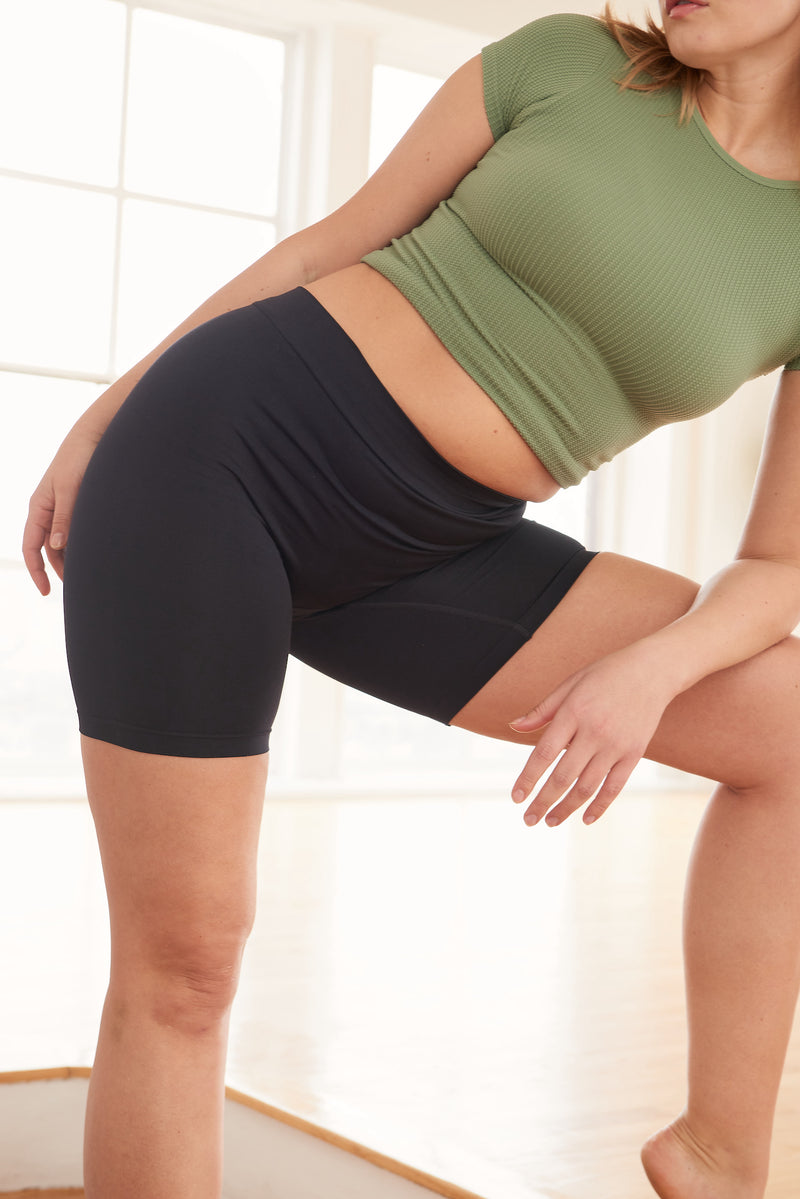 Thigh Society shorts are different because of the fabrics. These shorts are super stretchy and comfortable.
No tight waistbands and no shapewear-style compression here. Thigh Society is cozy and lightweight, while also moisture-wicking. This is an essential packing item for warm weather travel! But really, I wear them year-round because they are that good.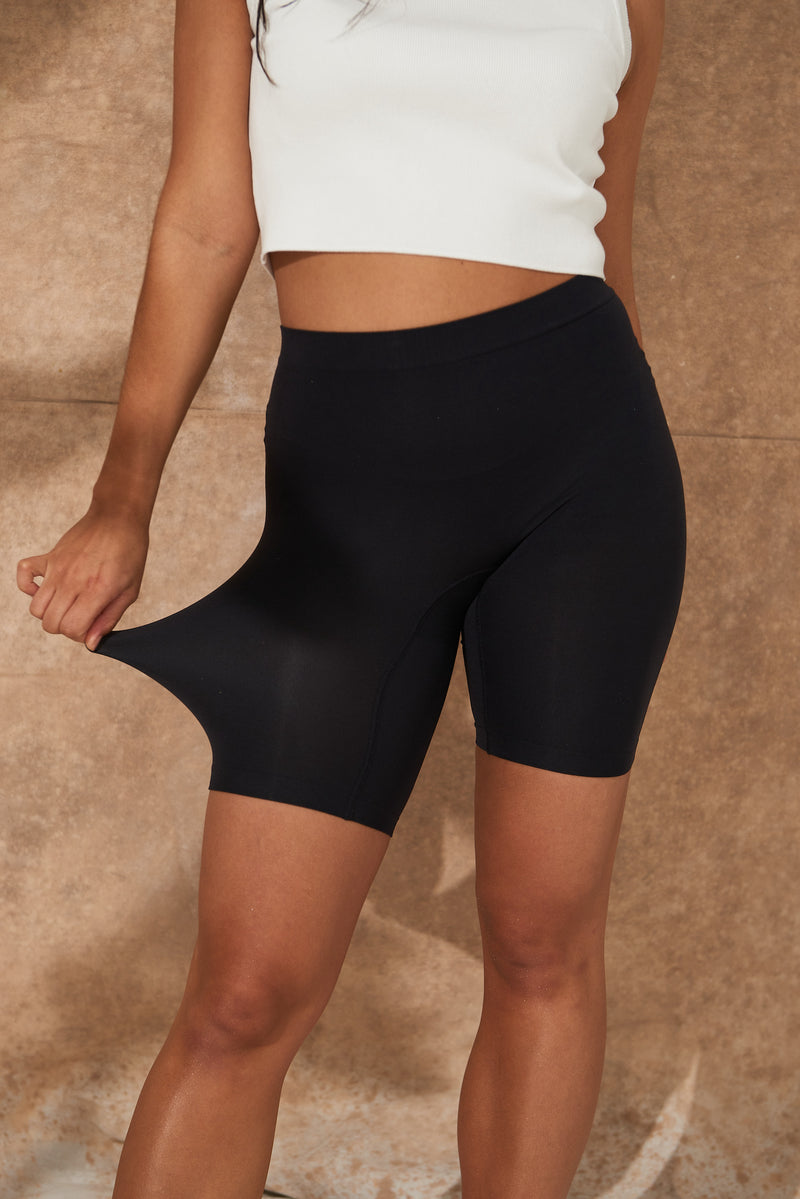 Thigh Society Styles
There are 5 different styles to choose from at Thigh Society:
The Cooling
The Cotton
The Staple
The Original
The Cargo
Choose from a wide range of sizes, lengths, and colors for your needs. Take The Quiz and figure out which style of Thigh Society anti-chafe shorts will work best for your needs.
Then add Thigh Society undershorts to your packing list!
Shop for a Vacation Wardrobe
A large majority of what goes into the suitcase will be clothing for the trip. Choosing the appropriate items for travel, along with pieces that won't take up much space, are ideal.
Assess the Weather
Check the 10-day forecast ahead of packing for your travels. Temperatures can fluctuate greatly, even during a single trip.
I traveled to Florida earlier this year – it was 75 degrees on the first day of my vacation, and 35 degrees on the last day!
Choose Versatile Pieces
Clothing in neutrals, like black, white, gray and tan make creating outfits easier. These items can be re-worn multiple times. Create new outfits by changing up the other pieces these basics are paired with.
But I'm a gal that loves color! In that case, I choose pairs of pants that are more neutral, then wear with a colorful or print top.
Wash and Wear Clothing First
When purchasing new items for vacation, always give them a trial run at home first. You'll want to see how the fit really works on your body and ensure that the pieces aren't uncomfortable, too big, or too small.
In addition, wash items before packing them. Some fabrics change shape after washing and you'll want assurance that the pieces still work for your needs.
Don't Forget Undergarments
When packing your undergarments, establish how many pairs of underwear and bras will be needed.
Certain tops require a particular bra (strapless), so ensure you've packed the right stuff.
It's best in this case to bring more than you think you'll need. This is especially important if the weather is hot and you'll want to change underpants more often.
One more benefit to wearing Thigh Society anti-chafing shorts? They have a breathable knit-in cotton-rich crotch so you don't have to wear underwear (if you don't want to!).
Luggage Organization Packing Tips for Women
Gather Items into One Central Place
Stay organized while packing, which will reduce some of the stress that comes before a trip.
As you pick and choose items you'll be packing for the trip, consider placing them all into a single laundry basket. Then, check them off your printed packing list as you pack them to confirm that an item made it into the suitcase.
Packing Cubes or Ziploc Bags
Keeping clothing organized within your suitcase by using packing cubes and zip close bags. Separate items either by "like items" (t-shirts together in one bag), or as complete outfits.
Use a Hanging Organizer
Most hotel bathrooms include a hook on the wall or back of the door. Take advantage of the space by packing your travel hygiene products in a fold-up compartment bag.
Travel Size Products
Big bottles of products are unnecessary, unless you are experiencing long-term travel. Travel size products can be pricey. Instead, purchase empty travel sized containers to disperse your own products into.
Minimize the number of products that you bring, by only packing the essentials needed (and not your entire hair and skin care regimen!)
Organizing Your Luggage While on Vacation
Unpack at the Hotel
First thing I do after checking in, is unpack. I make good use of the closet space in the hotel room to air out clothing and release wrinkles.
Use drawers to store clothing within packing cubes, like underwear and socks. Shelves or underbed space is great for shoes.
Bring Dirty Clothes Bags
What to do with all the worn clothing from the trip? This is especially important to consider when traveling during warm temperatures, when clothes are moist and sweaty.
Rather than mingling stinky, dirty clothing back into the suitcase with the clean clothes, bag worn clothing separately. A large kitchen trash bag will do. Or reseal items back into the Ziploc bags you originally packed them in.
Wash Laundry, Time Permitting
If your vacation schedule allows it, aim to wash laundry during the trip. The ability to wash and re-wear basic outfits can save you from overpacking.
It's also great to be able to wash clothing and fold back nicely into packing cubes for the trip home.
When packing for a trip, I wear my Thigh Society shorts nearly every day. I wash them by hand in the hotel sink, then hang to dry. In the morning, they're ready to be reworn. At home, Thigh Society can be machine washed and tumbled low.
Other Travel Essentials to Pack
Water Bottle – Bring your own favorite water bottle that can be refilled.
Important Documents – Passport, travel insurance, tickets, and hotel details should be carried with you at all times.
Travel documents should be kept on your person (like in a purse) and not packed in your checked luggage. Place them in a plastic bag to keep paperwork protected from damaging elements.
Bathing Suit – One of the biggest mistakes I've made when traveling is leaving the swimsuit at home.
It's always a great idea to bring a bathing suit, just in case. Sitting in a hotel hot tub or splashing in beach waves, you'll want the swim wear.
Comfortable Shoes – Footwear should be broken in, well-fitting, and comfy. If you purchase a specific new pair of shoes for travel, wear them first at home to make certain they will be good for the trip.
Even if you don't think you'll need a pair of comfortable walking shoes on the trip, bring them anyway. Wear them on the plane or on the road trip. You never know when you'll want a second pair to switch into.
With the intent of packing light, don't make the mistake of not bringing extra shoes. Alternating pairs of shoes can help you avoid discomfort and blisters.
READ MORE – In search of a good pair of vacation shoes? Check out this review list of the best shoes for Disney.
More Travel Packing Tips for Women
Safe Travel Items – Despite many places offering complimentary face masks and hand sanitizer, it's still a good thing to pack your own.
First Aid Kit – Pack items like bandages for blisters or cuts, styptic powder to stop bleeding, and a nail file and nail scissors. Keep first aid items in a single kit, within your purse for easy access.
Medications – Establish how much of your medication you have, especially if you take daily pills. Refill prescriptions with enough time to have them for your trip.
Stock up and pack pain relievers you might need. Keep medications in their original packaging to keep track of what each pill is for.
Menstruation Products – Even if you don't think you'll experience your period while on vacation, it's best to be prepared. Stress and changes can trigger periods early, ugh! Pack items for specific needs, including pads, tampons, or a menstrual cup.
Period underwear is another travel must-have for this reason. Leakproof underpants are a great backup, in case of surprise periods. Check out this complete guide to period underwear for full product reviews.
Packing for a Long Trip
And extended trip length doesn't really matter much when it comes to the quantity of items you'll pack. It's more about the type of vacation you're taking that will determine what you bring.
For those taking a long term trip, the number of different outfits may be the same as someone traveling for just a weekend!
How Much Stuff Do You Really Need?
Whether taking short trips or a long-term trip, the type of things you pack will be the same. In general, everyone will need shoes, clothing, and toiletries. The specific kind and number of items may change depending on personal preference.
Choosing versatile clothes that can be worn in different ways or washed easily are ideal. Taking a laundry day to wash clothes can be the difference between overpacking and minimalist travel.
What to Leave at Home When Packing for Vacation
One of the biggest packing tips for women is to bring less than you think. If you're questioning that you'll even need it, then just leave it at home.
Hair Dryer – Most hotels have a blow dryer for use. If you're aiming to pack light, leave your hair dryer at home.
Excessive Styling Products – Sure, at home you might blow dry, straight iron, and curl your hair, while using 5 styling products though the process. But are you going to need to do that every day of your vacation?
Acknowledge the kind of trip you're taking, then decide what you're really going to need and use.
If you're going to fancy dinners every night, then maybe bring it all. Hair's going to be under a ball cap at the theme park or in a bun while on the beach? Skip all the excess and leave the hair stuff at home.
Shaving Cream – Better not risk a can of shaving cream bursting in high altitudes. Consider bringing a good lathering liquid or bar soap to use with your razor.
Entire Contents of Your Purse – It's unlikely you'll need items like your library card or business cards. Clean out your purse before you travel. Only take what you will need for excursions and leave the rest at home.
Final Check Packing Tips for Women
Before you leave on vacation, it's a good idea to run through your checklist. Ensure you've included everything and verify that important details haven't been left out.
I use my phone calendar reminder for all things travel related, including reminding me to make purchases for things I'll need.
Add this to your calendar now – Purchase a few pairs of Thigh Society for your next trip! Visit the website to view and choose the shorts that will work for you.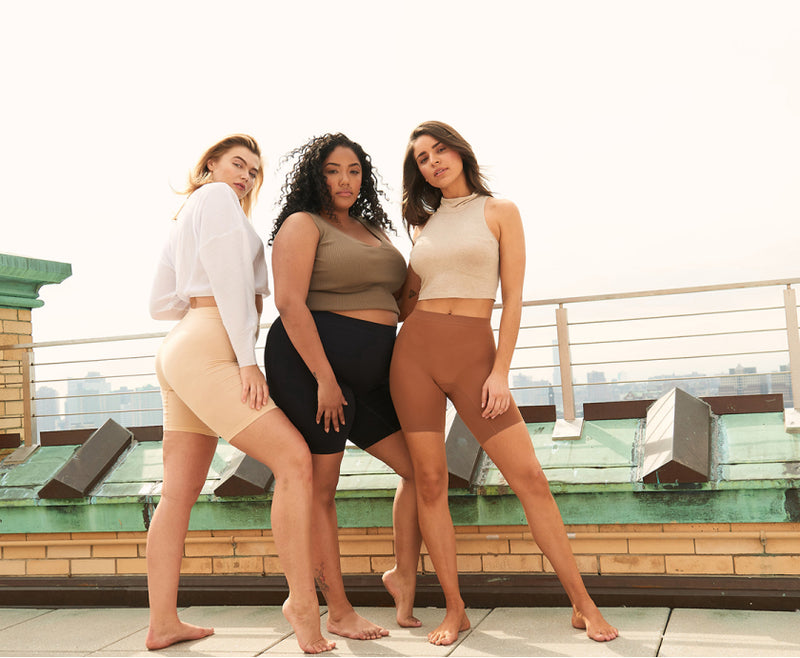 ---