Seeing the Disney princesses at Disneyland is one of the most magical parts of a vacation! Find out all the tips on what to wear, where to get a princess make-over in the parks and where to see princess-themed shows. And of course, where guests can meet n' greet with the real Disney princesses in person!
Mom Rewritten uses affiliate links which means I may earn a small commission if you purchase through the links in these posts. As an Amazon Associate I earn from qualifying purchases. For more information, see the Privacy Policy and Disclosures tab.
This article originally published August 26th 2015 and has been updated and republished with a new date.
Meet Disney Princesses at Disneyland
There is enough Disney princess perfection taking place at the Disneyland Resort to satisfy any princess in training! For anyone who dreams of being Disney royalty, meeting the Disneyland princesses is a wonderful experience.
After only seeing princesses in the movies, the ability to chat, hug and interact with iconic Disney princesses in real life can be oh-so magical!
Find out all the different ways to meet favorite Disney princesses in and around the Disneyland Resort. This is your complete guide to all things Disney princess at the California theme parks!
Why Are Disney Princesses Important Today?
What is the impact of Disney princesses on fans? Early princesses like Snow White, Cinderella and Sleeping Beauty were previously heralded for their beauty, grace and charm. Newer princesses are endowed with more powerful attributes including courage, bravery and determination.
The Disney Parks Blog announced the return of World Princess Week in late August. While visiting the theme parks during this time of year, look for special activities and limited-time princess inspired treats.
Use the Disneyland App
Before your vacation, add the Disneyland app to your smart phone. Here's how you can find favorite Disney characters while in the theme parks:
Open the Disneyland app on your device.
Click the navigation button at the bottom of the screen.
Use the dropdown at the top of the screen to select "Characters". Some princess activities appear under the "Entertainment" tab.
View character greeting locations by clicking on the Mickey head icon. A small pop-up will appear with general location and name of the character. For certain princess events under the "Entertainment" tab, the icon is a magic hat.
Click the box and a screen opens up with additional details including the times of appearances for the remainder of the day.
Going to Walt Disney World? The mobile app is called My Disney Experience and works similarly.
Dressing the Part of Princess at Disneyland
Children thirteen and under can dress in costume in the Parks. This means your little one can dress head-to-toe Disney princess all day at the Disneyland resort, if they wish.
Purchase princess attire ahead of time at shopDisney online. They offer official Disney princess costumes, as well as t-shirts, jewelry and accessories.
For a different take, there are lots of boutique shops online that offer alternative Disney princess outfits, including more casual playwear. This article offers additional suggestions and reviews on the best places to buy Disney princess dresses.
Disney Princess Dress-Up Tips
Do a test run in the costume at home. You'll want to make sure the costume is comfortable on your child, not dragging on the ground or falling off their shoulders.
I highly recommend that your little princess skip the impractical costume shoes and wear something that they'll be happy to skip around in all day. Your kiddo is going to be miserable (and blistered) wearing plastic dress-up shoes with her costume.
I love pediped shoes for their comfort. They are also adorable and many of them have princess-inspired sparkles that don't come off!
After spending the morning in a costume dress, make the change into something comfy. Pack a second outfit that they can wear for the remainder of the day. Read this article for more tips about choosing the best Disney outfits for kids.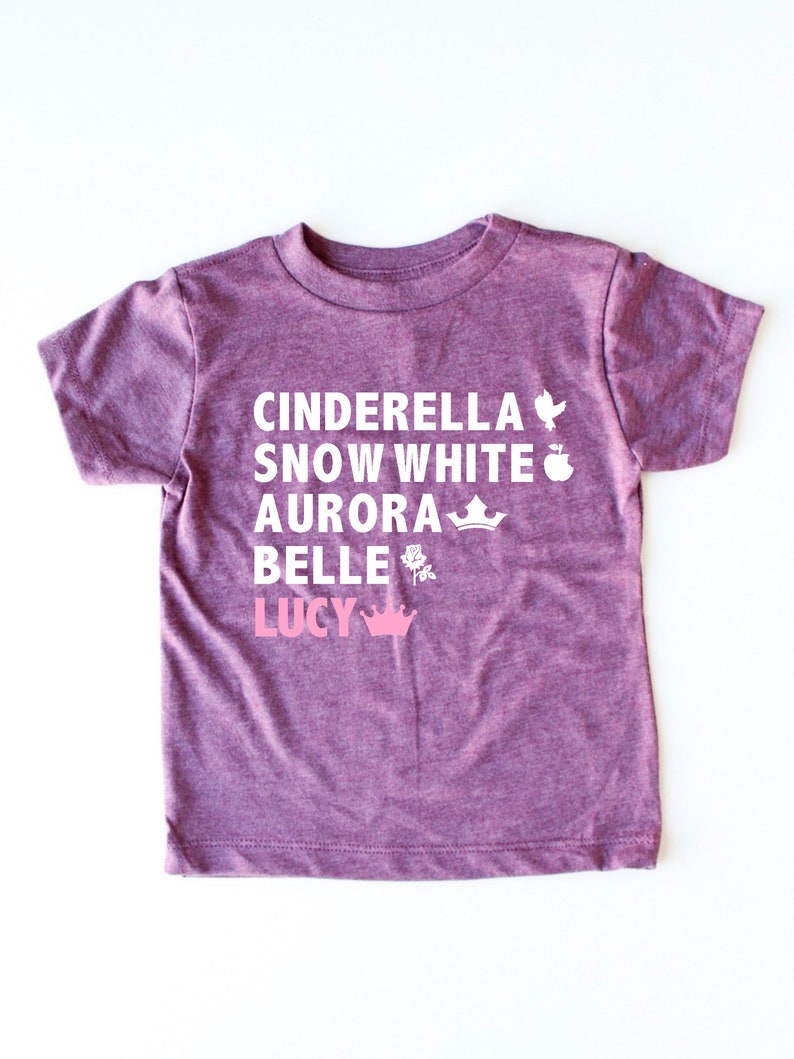 Discounted Disneyland Tickets
My travel partners at Get Away Today offer both discounted Disneyland tickets and Anaheim-area hotels to fit any budget! Many hotels include exclusive discounts like free parking, complimentary breakfast or even free nights, just for booking through Get Away Today.
Disneyland tickets purchased now are good through January 12th, 2024. Purchase your multi-day tickets through Get Away Today now.
When you're ready to book your Disneyland vacation, my friends at Get Away Today are ready to help! Mention code REWRITTEN to receive an extra discount off your SoCal vacation package of two or more days.
Bibbidi Bobbidi Boutique
Get crowned with the royal treatment at the Bibbidi Bobbidi Boutique, located inside Sleeping Beauty Castle. This popular Disneyland spot is both a retail shop and makeover salon, specializing in princess transformations.
Families can purchase Disney princesses dresses and accessories here to wear inside the park. For an extra dose of pixie dust magic in the salon, little girls and little boys can be transformed into princesses right before your eyes!
Bibbity Bobbidi Boutique inside Disneyland Park puts the glitter effect on kids 3-12. They offer basic packages that include hair styling, nail polish and make-up.
Want the works? The stylists can also give children the full treatment with signature dress costumes, tiara and a special photo session.
Bibbidi Bobbidi Boutique Make Over Packages
The Carriage Package – Includes hairstyling, make-up and face gem, Princess sash and cinch sack, nail polish and a Bibbidi Bobbidi Boutique t-shirt.
The Courtyard Package – All items in Carriage package, plus a tutu and a headband.
The Castle Package – Includes hairstyling, make-up and face gem, Princess sash and cinch bag, nail polish, Disney Princess gown, coordinating accessories and your choice of either a necklace or keepsake portrait session with finished prints, including a photo taken near Cinderella's carriage.
The Deluxe Package – All items in Castle Package, with the option of a deluxe Disney princess gown upgrade.
Princess Signature Dress Collection – All items in Castle Package, with an upgrade to a Signature Disney Princess gown created with heirloom-quality fabric, crystal tiara with box and organza garment bag and satin hanger.
The Knight Package – Includes hairstyling with gel, sword and shield.
Deluxe Knight Package – Receive hairstyling with gel, sword and shield as well as a knight costume.
To book a package with a "Fairy Godmother Apprentice", advance reservations are a must. Make reservations up to 60 days in advance of your visit.
How Much Does Bibbidi Bobbidi Boutique Cost?
Bibbidi Bobbidi Boutique is a fun experience that comes with a generous price tag. Princess makeover prices range from $99 to $450+ (dependent upon the gown chosen). This activity is definitely one of the more upscales ways to splurge at the Disneyland Resort. The Knight package is less spendy, starting at $19.95.
If this over-the-top event is outside your budget, there are many great ideas that can be done to recreate the makeover experience with less cost. Try the DIY Bibbidi Bobbidi Boutique ideas in this article for tons of suggestions.
Guests can also request a free sprinkling of "pixie dust" at the salon, offered to anyone without charge!
Where to Meet Disney Princesses
Now that you have your tiara on, let's meet some of our favorite princesses! These are some of the most popular questions guests have about meeting Disney princesses at Disneyland:
What princesses are in the Disney parks? – Expect to find a mix of vintage Disney princesses, classic characters and newer figures.
Can we see ALL the Disney princesses at Disneyland? – No. Various Disney princesses are available to meet in both Disneyland and Disney California Adventure theme parks. But not every princess appears in person.
Are there lines to meet the princesses? – Disney princess meet 'n greets are one of the most popular activities at Disneyland theme parks. Which means long wait times are to be expected. Be prepared for lines. Plan accordingly by checking opening times for activities so you'll arrive early.
Will I be able to see my favorite Disney princess? – While there are some princesses you can generally always meet, cast members can't guarantee who you'll see. As earlier suggested download the Disneyland mobile app so you can check out where all the princesses will be throughout the day. The app however doesn't always reveal which princess will be appearing.
Are the Disney princesses always in the parks? – During hot days at Disneyland or wet and rainy days, princesses and other characters do not always appear.
Meet Disney Princesses at Royal Hall
Royal Hall is an indoor location, located within the Princess Fantasy Faire area to the left of Sleeping Beauty's Castle. This quaint village center houses some of the best places to meet Disney princesses at Disneyland!
Step inside Royal Hall to meet and greet up to three popular Disney Princesses. At Disney World, guests know what princesses are meeting inside on the board in front of the entrance. But at Disneyland, the princesses aren't always announced beforehand (and cast members are mysteriously hush-hush!)
This traditional character meet 'n greet allows guests to privately meet princesses, converse, pose for photos and request autographs. There are three meeting rooms and guests move from one space to another.
There is usually a princess inside each room for a total of 3 different princess. Sometimes there are only two rooms filled so don't make any promises to see three characters here.
Royal Hall can be a very popular place with a long queue and no Disney Genie+ to line skip. Note that the Royal Hall does not open immediately upon park opening, usually opening doors at 10 am.
However, they do occasionally open early. In fact, we were lucky enough to be the first family in line during our most recent vacation! We were taking photos in Fantasy Faire area when the cast member opened the Royal Hall doors and invited us inside.
If little princesses are clambering to see their favorite characters, it's a good idea to make this one of the the first stops of the day. Find the operating times in the Disneyland app, under the "Entertainment" tab.
Another Disney character is often found under an umbrella near the entrance of Royal Hall. Jasmine and Aladdin sometimes appear here or Elena of Avalor.
Fantasyland "it's a small world" Mall
A large variety of favorite characters appear here in rotation. In addition to Merida from Brave and Jasmine from Aladdin, other characters like Mary Poppins often appear here. There's no guarantee who will show up. Just check the Disneyland app for available times.
Storytelling at Royal Theatre
Live stage shows take place multiple times daily in this open-air theatre within Fantasy Faire. Guests circle the edge of the medieval-style Royal Theater, with children usually sitting on the floor. There is bench seating in the back or families can choose to stand together in the rear and watch.
There are two featured enactments, either Tangled or Beauty and the Beast. Shows are short, around 20-minutes long with a comical spin that's appealing to both kids and adults. With live music, dancing and singing, the shows are fast-paced and fun. Check the Disneyland app for exact show times.
After the show, stay around to meet characters from the show including Rapunzel and Flynn Rider. Have autograph albums and cameras ready for the quick meet up!
What About Anna & Elsa from Frozen?
Technically, these two aren't a part of the Disney princess collection, but we all know they're royalty nonetheless! The Frozen stage show inside the Hyperion Theater has been cancelled. However there are a few other sure-fire ways to see Anna and Elsa.
Anna & Elsa's Royal Welcome takes place at the Character Close-Up inside the Disney Animation building on Hollywood Boulevard. This indoor character meet 'n greet has recently returned! Check the Disneyland app under the character tab to find out times.
Expect to wait a long time for this very popular meet 'n greet location. We waited for nearly one hour until it was our turn. Anna and Elsa spend a decent amount of time engaging with each group so it's worth the wait!
One option is to have one adult wait in line while the other takes the children into other areas of the Animation Academy building. For instance, my mother-in-law took my kids into the Animation Academy drawing class while I waited in line. Just do a courtesy of telling the group behind you that the rest of your party will join you at the front of the line!
Other Places to Find Frozen Characters
Elsa and Anna often appear in the daily Mickey & Friends Cavalcade at Disneyland. Watching this short parade is one way your family may be able to spot these Frozen favorites without the long line! During the holidays
There are also Frozen Bibbidi Bobbidi Boutique packages for children who wish to make that Anna or Elsa transformation.
Disney Frozen Crown Package – Includes hairstyling with a braided hairpiece (choice of Anna or Elsa), snowflake hair accessories, make-up, Princess sash and cinch sack, nail polish and an Olaf plush toy.
Disney Frozen Package – All items in Crown Package, plus choice of Anna or Elsa gown and face gem.
Mickey and Friends Cavalcade
Until an official parade returns to the parks (I'm looking at you, Magic Happens and Paint the Night!), Disneyland presents the daily cavalcade.
This brief showing of characters happens several times a day along the usual parade route between it's a small world and the park entrance on Main Street USA. Watch for Mickey Mouse along with other famous characters like Peter Pan, Captain Hook, and Chip 'n Dale.
Disney princesses wave and smile, either walking or riding in Main Street vehicles. Elsa and Anna from Frozen are often present along with Jasmine and Moana.
The benefit of watching this show is that your kids can wave and see their favorite characters without a lengthy wait in line! In fact, the crowds part quickly for the 3-minute long cavalcade, so it's not necessary to stake out a spot early like you might for a parade.
My daughter and I watched the show next to the entrance of Pixie Hollow, which was not crowded. Check for the official start time of the Mickey and Friends Cavalcade in the Disneyland app.
Wandering Characters
At Disneyland, some characters wander through their respective Lands. These "wandering characters" only stop very briefly for a quick photo, if at all.
There's no line to meet the characters but it's a fun way to spot them out and about in the parks. Often the wandering character might hold a child's hand and talk while walking. Here are a few example of who may appear:
Tiana from the Princess & the Frog – Find her in New Orleans Square, often accompanying the jazz band that plays in this area. She also takes a ride on the Mark Twain Riverboat. When characters were still socially distanced, we spotted Tiana waving at guests from the balcony!
Belle from Beauty & the Beast – Belle dresses in her "provincial" outfit while strolling through Fantasyland.
Disney Princess Breakfast Adventures
This is the ultimate princess meet 'n greet along with an amazing Disney character meal. This 3 course meal is one of the top character dining experiences, taking place in the Napa Rose Restaurant at Disney's Grand Californian Hotel & Spa.
Disney Princess Breakfast Adventures offers an excellent guest experience that combines food with live music, character meetings and kid-friendly activities. At $125 per person over the age of three, this ultimate princess celebration is an over-the-top Disneyland splurge.
The Princess Breakfast Adventure is one of the best ways of meeting a specific princess. Naturally, there is no guarantee that certain characters will be present for the meal. But for the most part, the same princesses appear at the Disney Princess Breakfast Adventure regularly.
The set rotation assures guests that are hoping and dreaming of meeting their favorite! Guests have shared they've met Ariel, Pocahontas, Tiana and Cinderella.
Some of the princesses are found in the dining room while other Disney princesses only meet outdoors. Experiences may include a story read-aloud with Belle or a warrior pose lesson from Mulan.
PhotoPass photographers are on hand to capture the memories at this most magical place! Read more about Disneyland character dining in this complete guide that outlines all of the options around the resort.
My friend Jessica at The Happiest Blog on Earth shares her thoughts about doing the Disney Princess Breakfast Adventures.
Nighttime Spectaculars
As sun sets, you'll be able to catch many of the princesses in these nighttime spectaculars.
Fantasmic! is a live-action battle of good and evil that takes place on the Rivers of America in Disneyland. Lots of princesses make appearances, dancing on floats with their accompanying princes. Wave to your favorite when they ride by on the Mark Twain in the finale.
World of Color happens in the Paradise Gardens area at Disney California Adventure. This evening water show doesn't have live princesses, but clips from popular Disney princess films are shown on the screens of water.
Other Areas to Meet Disney Princesses
These locations change their schedule of characters, dependent upon the popularity. Check the Disneyland app to find out location, various times and which character greetings are taking place:
Wishing Well – Located to the right of Sleeping Beauty Castle, Snow White's Grotto features a wishing well and pathway to Fantasyland. Various characters and princesses appear here for meeting.
Park Entrance – Sometimes Disney princesses will be present in front of the Mickey Mouse floral design just inside the park gates. This meeting location rarely happens since Disneyland's reopening.
A Christmas Fantasy Parade – This annual classic takes place during the Holiday season at Disneyland. Look for Disney princesses dancing on floats in this parade that happens during both the day and night.
Redwood Creek Challenge Trail – Different characters are featured in this woodsy location, most popularly known as the spot to meet Santa during the holidays at Disneyland. Recently Raya from Raya and the Last Dragon greeted guests here.
Capturing Photos with Princesses at Disneyland
Disney PhotoPass is a magical way to capture vacation memories! Cast members wearing the recognizable blue pants and khaki vests use high quality cameras around the theme parks. Anyone with a park ticket may request that a Disney PhotoPass photographer take their picture!
In order to best access those PhotoPass images, purchase a Disneyland ticket with Disney Genie+. This allows for unlimited downloads of any on-ride images as well as pictures taken by PhotoPass photographers.
Have the Disneyland app added to your phone. The PhotoPass photographer will scan the unique QR code in your app, which adds the images to your account.
Where to Find PhotoPass Photographers?
Some locations offer a PhotoPass photographer, ready to capture images of your family with Disney princesses at Disneyland. You can find out where Disney PhotoPass photographers will be stationed via the Disneyland app. Under the navigation tab, use the dropdown to click "PhotoPass" and follow the icons.
There are some character meet 'n greet locations in which PhotoPass photographers are present like at Pixie Hollow and near Toy Story Midway Mania.
Tips for Taking Your Own Princess Pictures
Most notably, Disney PhotoPass photographers are NOT usually available within the Royal Hall where the Disney princesses are greeting guests.
Inside Royal Hall, have your own camera prepped and ready to capture indoor images. There are overhead lights to help with the darkness of the room. Before you snap photos, ensure that your family is positioned in a way that they are within the lights and that there aren't any facial shadows.
Best Ways to Interact with Disney Princesses at Disneyland
Disney princess meet n' greets are more than just a speedy hug and a snapshot. These face characters love to interact with guests. These are a few ways to make the most of your meeting:
Ask questions – The Disney princesses at Disneyland always stay in character. This makes interactions with them more unique! Before your trip (or while waiting in line) have kids come up a few questions they want to ask specific princesses.
Strike a pose – Have the family practice photo-worthy poses ahead of your vacation. A curtsy or holding up the edge of a dress is much cuter than a stiff-armed stance!
Don't be pushy – If your kids don't want to meet with princesses, don't force it. For many years my daughter refused to meet n' greet the Disney princesses at Disneyland. However she would wait in line with me and stand on the sidelines while I took the picture! Now that she's older she enjoys these meetings more.
Move it along – Character greetings can be a personal way of connecting but your family shouldn't overstay the welcome. Enjoy a brief interaction, get a quick autograph and snap a few photos. Then move along so that the next group can jump in.
Rides and Attractions That Feature Princesses
Beyond meeting the real Disney princesses at Disneyland, there are multiple ways to spot them around the two theme parks!
Disneyland
Just like Princess Aurora, you can also waltz inside Sleeping Beauty Castle to experience the walk-through story retelling.
Take a slow ride on the Storybook Land Canal Boats to see where Jasmine, Ariel, Anna and Elsa live.
Take a twirl on King Arthur Carrousel where artwork from Sleeping Beauty is featured.
Spot many of the princesses on a ride through it's a small world. This classic attraction includes character figures throughout including Disney princesses like Cinderella in France and Mulan in China.
Step inside Fairy Tale Treasures, an all-princess souvenir shop in Fantasy Faire. Cinderella's carriage is there for an at-a-distance photo op. For a personal photoshoot inside the carriage, book that specific Bibbidi Bobbidi Boutique package.
Snow White's Enchanted Wish has been remade to feature more of Walt Disney's very first princess.
Dine in Red Rose Taverne, which is themed to Beauty and the Beast. It includes The Grey Stuff on the menu!
Snow White's grotto offers statues of this princess with the dwarfs, a water feature, and wishing well with a musical effect. One of the best locations for taking family photos!
Disney California Adventure Park
Mickey's PhilharMagic is an indoor 3D show that includes appearances from Ariel and Jasmine.
Within the Animation Building, enter the Beast's library from Beauty and the Beast. Belle isn't present but you can see the falling petals from the enchanted rose.
Swim over to The Little Mermaid -Ariel's Undersea Adventure. It's a refreshing dip under the sea to visit with your favorite mermaid princess.
Dress the Part as a Family
DisneyBound is a fun way for children and adults to dress like their favorite characters without going into full costume. DisneyBounding involves putting together looks by using basic clothing from your own closet. Read these additional DisneyBounding rules for more fun tips!
While your young children are able to dress in full costume, adults can only wear costumes during special events like the Halloween time Oogie Boogie Bash. Consider having your child wear the costume while adults DisneyBound as corresponding characters.
Villains – Snow White vs. Evil Queen or Princess Aurora and Maleficent are easy outfits to try.
Sidekicks – Don't forget about the princesses' pals, like Rajah the tiger with Jasmine or Gus the mouse with Cinderella.
Princes – Pair Disney princesses with their romantic partners, like Ariel the Little Mermaid with Eric or Tiana with Prince Naveen.
Souvenirs Fit for a Princess
Autographs – Outside of a book to hold them in, autograph collecting is free at Disneyland. All Disney princesses at Disneyland are able to sign autographs. Bring an autograph album and pen to any meet 'n greet or character meal to have the pages signed.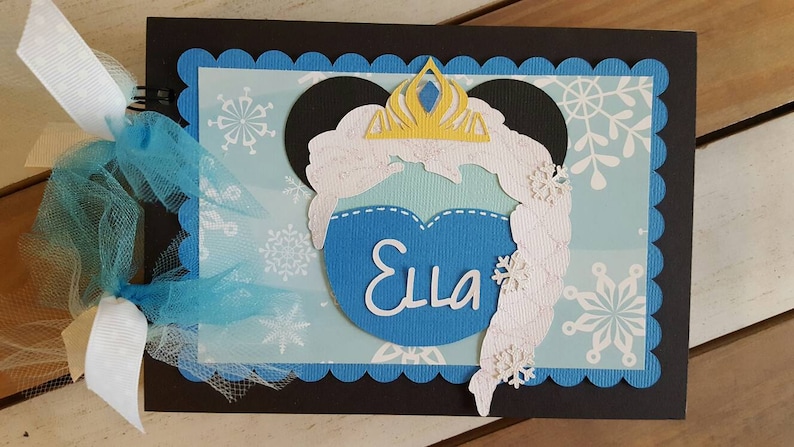 Where to Shop – When shopping for Disney princess items try these locations. The Emporium on Main Street, The Mad Hatter in Fantasyland and Fairy Tale Treasures have a large number of souvenirs.
Princess-inspired Ears – Minnie Mouse-style Ear headbands are a sweet vacation souvenir. Be aware that some headbands are sized for adults and others for children. Read measurements to know what size you're purchasing.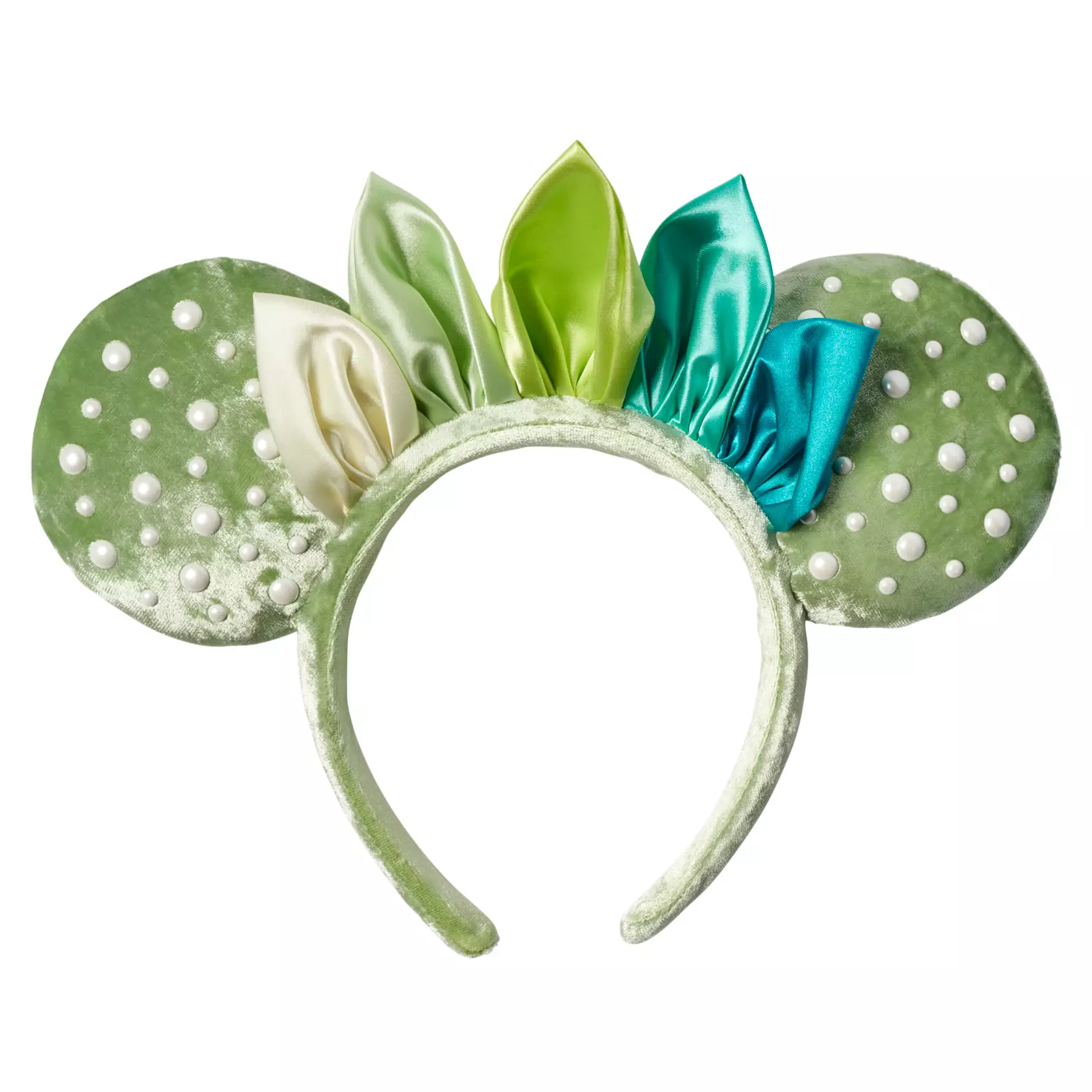 Shop Ahead for Princess Souvenirs
There are lots of reasons to buy Disney souvenirs ahead of time including leisurely shopping, availability and as a means of staying on budget.
By the end of the night, your little princess will have had a glitter-filled day. Skip the long lines for souvenirs at Disneyland. Bring something from home to give your highness as you leave the Park.
Something small that features favorite princesses will be the perfect memento of a royal vacation. Try one of these special goodies:
Peg Dolls – These handheld wooden peg dolls are sweet for younger children, hand painted to resemble popular princesses.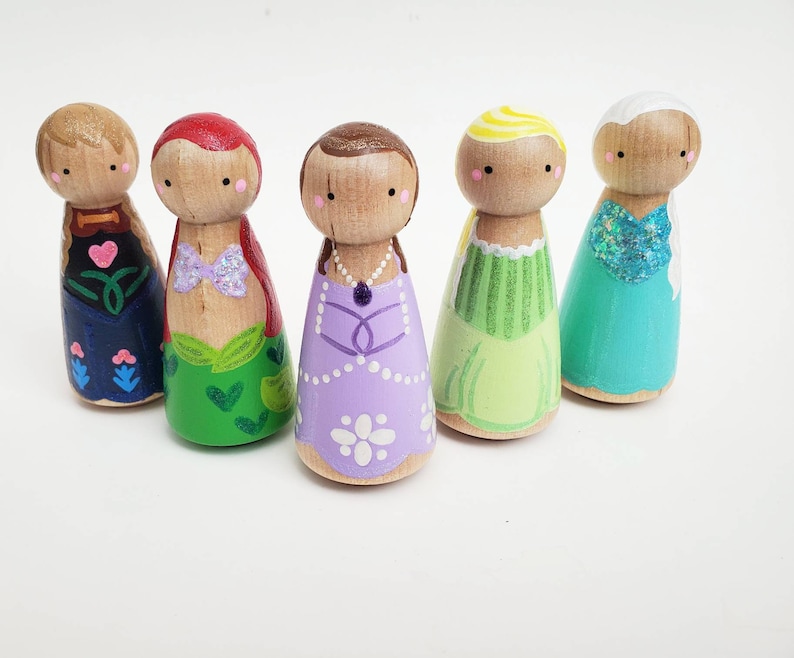 Crown Necklace – Personalized with a name and customized with your choice of color on the crown charm and birthstone dangle.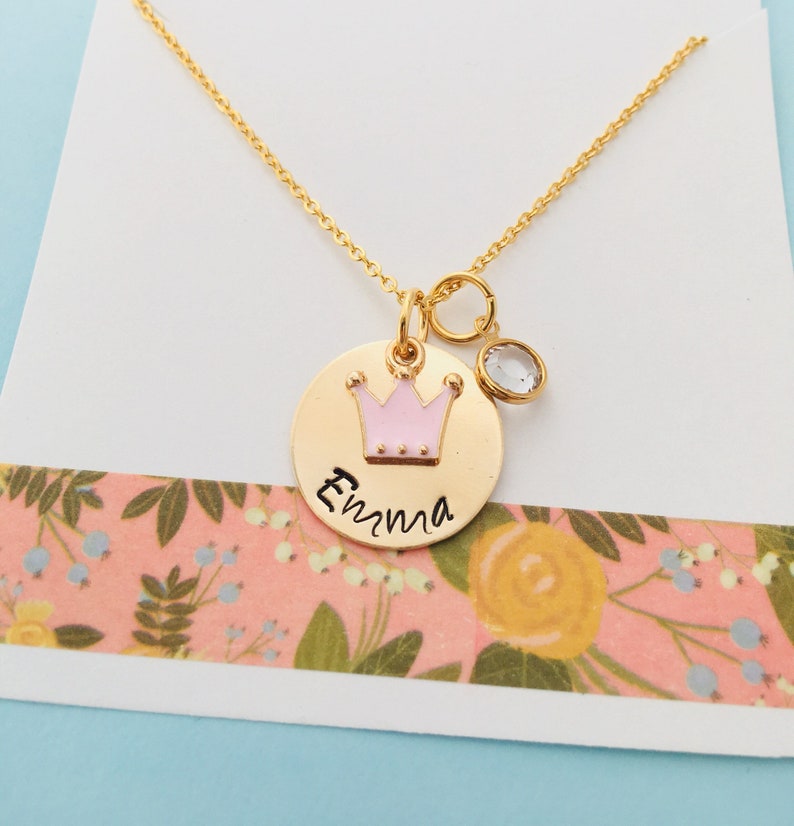 Castle Collector Pins – Start off their trading pin collection with these beautiful Disney princess authentic pins.