Mom Rewritten uses affiliate links which means I may earn a small commission if you purchase through the links in these posts. As an Amazon Associate I earn from qualifying purchases. For more information, see the Privacy Policy and Disclosures tab.
Dressing the Part of Princess at Disneyland
Children thirteen and under can dress in costume in the Parks. This means your little one can dress head-to-toe Disney princess all day at the Disneyland resort. I suggest purchasing your princess attire ahead of time at shopDisney online. Do a test run in the costume at home. You'll want to make sure the costume is comfortable on your child, not dragging on the ground or falling off her shoulders.
I highly recommend that your little Princess skip the impractical costume shoes and wear something that she'll be happy to skip around in all day. Your princess is going to be miserable (and blistered) if she's wearing plastic dress-up shoes with her costume. I love pediped
shoes for their comfort. They are also adorable and many of them have princess sparkles!
After spending the morning in her costume dress, change her into something comfy. ShopDisney online has some adorable sets and dresses in easy to clean fabrics (perfect after a day of spent consuming chocolate covered bananas and ice cream!) Read for more tips on dressing up kids for Disney.
---
Save Money on Your Disneyland Vacation!
Purchase discount tickets and vacation packages from my affiliate Get Away Today. Use the Promo Code REWRITTEN and receive an extra $10 off any 2-night or longer Southern California package. (Hotel and 2 ticket minimum purchase to qualify for the discount).
For an extra-specially heavy dose of pixie dust magic, little ladies can also be transformed into princesses right before your eyes! Bibbity Bobbidi Boutique inside Disneyland Park puts the glitter effect on kids 3-12. They offer basic packages that include hair styling, nail polish and make-up. Want the works? The stylists can also give girls the full treatment with signature dress costumes, tiara and a special photo session. To book a package with a "Fairy Godmother-in-training", call (714) 781-STYLE or (714) 781-7895. Advance reservations are a must.
At the Dream Boutique in Downtown Disney, there are lots of princess costumes for purchase along with accessories and jewelry. Both locations are the perfect place to splurge for your vacation! Read more about how you can splurge on your kids at the Disneyland Resort.
Where to Meet Disney Princesses
Now that you have your tiara on, let's meet some of our favorite princesses! What princesses are in the Disney parks? While there are some princesses you can always meet, other locations change their princesses frequently so you can't guarantee who you'll see. I suggest downloading the Disneyland Mobile app so you can check out where all the princesses will be throughout the day.
At the Entrance
Just inside the front entrance to the Disneyland park, princesses often meet guests for autographs and a quick photo. My niece met Belle on a rainy day so she was wearing her coat over her iconic dress.
Princess Elena of Avalor
This princess poses for photos and sign autographs in the Fantasyland area.
Princess Tiana from the Princess & the Frog
You can find her in New Orleans Square, often accompanying the jazz band that plays in this area.
Princess Jasmine
Jasmine, Aladdin and sometimes the Genie are meeting guests in the Adventureland area.
Anna & Elsa from Frozen
The sisters from Arendelle are meeting guests at Disney's California Adventure park. Anna & Elsa's Royal Welcome takes place at the Character Close-Up inside the Disney Animation building on Hollywood Boulevard.
Royal Hall inside Fantasy Faire
This quaint village center houses the most grand dames in all the Land! Step inside Royal Hall to meet and greet up to three popular Disney Princesses. You'll be able to read who is inside on the board in front of the entrance. Inside you can chat with the princesses, pose for photos and request autographs. As you can see, my little princess hasn't warmed up to Cinderella quite yet! Royal Hall can be a popular place, so this area should definitely be the first stop of the day.
Rides and Attractions That Feature Princesses
Take a twirl on King Arthur Carrousel.
See Snow White inside Snow White's Scary Adventures.
Just like Princess Aurora, you can also waltz inside Sleeping Beauty Castle to experience the walk-through story retelling.
Take a slow ride on the Storybook Land Canal Boats to see where Cinderella, Jasmine, Ariel and yes, even where Anna and Elsa live.
Spot many of the princesses on a ride through it's a small world.
Swim over to The Little Mermaid -Ariel's Undersea Adventure. It's a refreshing dip under the sea to visit with your favorite mermaid princess.
Shows for Princesses of All Ages
Maybe you aren't fond of waiting in long lines like those at Fantasy Faire to meet n' greet with princesses. Catch Mickey's Soundsational Parade and wave at the lovely ladies as they pass instead! Princesses wave back and blow kisses. Little ones will just know, "She waved at ME!"
Frozen – Live at the Hyperion is an hour-long Broadway-style live theater production. This incredible show offers enough singing, storytelling and Frozen fun to have your princess swooning.
Mickey and the Magical Map features princesses Mulan, Rapunzel, Tiana & Pocahontas in a beautiful outdoor musical stage show in Disneyland.
As sun sets, you'll be able to catch many of the princesses in the nighttime spectacular, Fantasmic! It's a battle of good and evil. Lots of princesses make appearances, dancing on floats with their accompanying princes. Paint the Night parade features several beautiful princess floats, including this impressive ice castle with Anna and Elsa aboard.
Souvenirs Fit for a Princess
By the end of the night, your little princess will have had a glitter-filled day. Skip the long lines for souvenirs and bring something from home to give your highness as you leave the Park. Something small that features her favorite princesses will be the perfect memento of her royal vacation.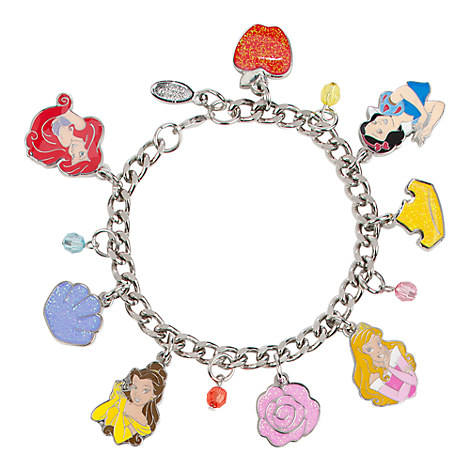 Princess Packages at the Hotels of the Disneyland Resort
For the ultimate princess experience, surprise your lovely lady with a princess-worthy in-room celebration. These packages can be ordered directly through Disney Floral & Gifts. Special gifts include a embroidered princess tiara ear hat, princess autograph book, Minnie Mouse princess plush or "pampered princess" body products.
There is an over-the-top collection that starts with a personalized letter from the Fairy Godmother, room decor and includes a box filled with Princess-themed treasures. There are also some gorgeous floral boutiques for the grown up princess in all of us!



Do you have a little princess in the family? Or perhaps someone who dreams of being Disney royalty? There is plenty of princess perfection taking place at the Disneyland Resort to satisfy any princess in training! Keep reading to find out all the tips on what to wear, where to get the princess make-over and where to see princess-themed shows. And of course, where to meet n' greet with the real Disney princesses in person.