My family and I have always decorated for Halloween, it was one of my dad's favorite things! He made tombstones that resembled those in the Haunted Mansion graveyard and placed them in the yard. A few eerily hung cheesecloth drapes and some dry ice fog really set the tone and kids would come from all over to see our lawn. I live on a busy street now and I don't like to put out Halloween decorations that might be taken, so decorating inside is ideal. Here are some fun Halloween decorations that are easy and budget-friendly too.
Disney Family has some creative ideas (some with help from HP Printers) to craft entire party arrangements for Halloween. There are over a dozen ideas to make at home to set a The Nightmare Before Christmas themed gathering!
What other quick and easy Halloween decor ideas are out there for you to make? With the help of Etsy, Disney Store, Amazon and a few of my favorite online sites, I've conjured up some fun ideas for you to make at home (some of these are affiliate links).
---
Carve a Disney-themed pumpkin
Cinderella's pumpkin carriage (from Let's Go Fly a Kite) or Carved Mickey (from Disney Family)
Or paint your pumpkin instead…
Painted Mickey from Sugar Bean Bakers, Elsa's Frozen pumpkin from A Pumpkin & a Princess and Monster Mike pumpkin from Brent Moore on Flikr
---
Quick table decor
Using a store-bought black fabric table runner and silver fabric paint, these hand-carved Halloween stamps from Kindred Stamps set the stage for your party. Jack Skellington, Ghost Mickey or Haunted Mansion Wallpaper Design (images from Kindred Stamps)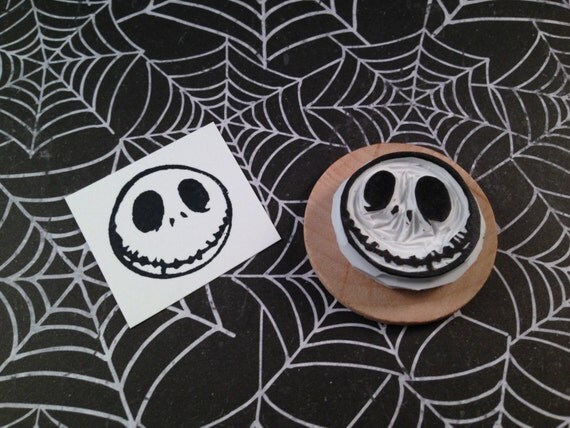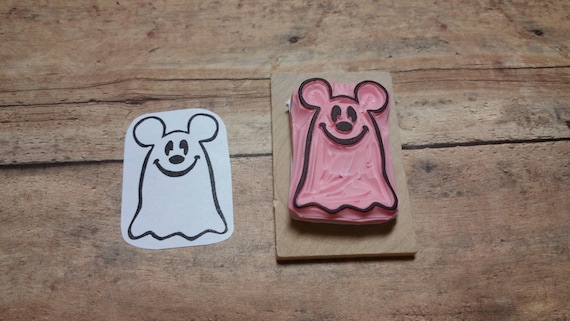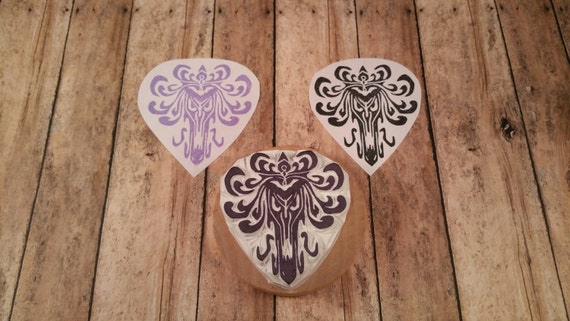 Frame this Haunted Mansion poster from Vivid Editions and set it at the table. I have this one myself (the hitchhiking ghosts make me smile).
Dinner served on Haunted Mansion plates will give everyone hot and cold running chills while soup sipped from this Jack Skellington mug will warm you up (both from the Disney Store).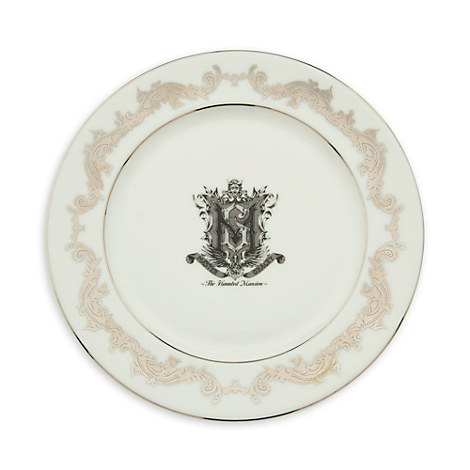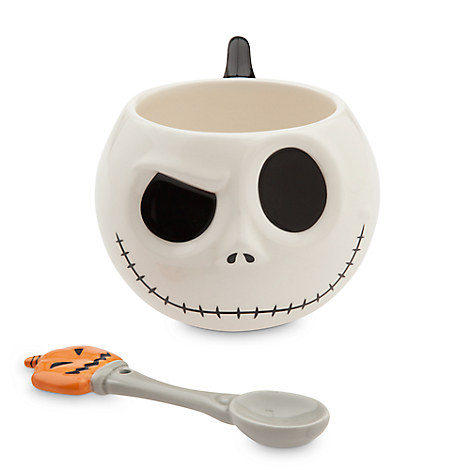 Any flickering candlelight will do, but the eerie glow from a gargoyle candelabra will add just the right amount of Halloween to your table setting (this one is from Master Gracey Inc on Amazon
). Top them with these Eerie Halloween Drip Candles
 also from Amazon for the perfect effect.
---
Treats and Tricks for Kids
Conjure Oogie Boogie with this glow-in-the-dark slime (from a Pumpkin & a Princess). Kids love playing with this stuff (and it might get their mind off the plethora of candy in their treat bag!)
Who wouldn't love to bite down on a gold doubloon, ala Pirates of the Caribbean! Use gold food safe spray to decorate OREOs. Stack them up at a pirate-themed table setting.
Get out your crayons and have kiddos (and adults!) decorate these coloring pages from I Am a Mommy Nerd. Hang them up around the house for cute and creative Halloween decor.
---
 Hope you have a Happy Halloween!