Do your dinnertime hours involve sitting on a baseball field or waiting in your car outside of dance class? If sitting with family around the kitchen table isn't likely every weekday, there are still ways to make a healthy meal happen. These portable recipes for busy families on the go are quick and easy to prepare. Get the tips on what to make that will please everyone, how to safely pack food and fresh snack ideas to fill their bellies.
Mom Rewritten uses affiliate links which means I may earn a small commission if you purchase through the links in these posts. As an Amazon Associate I earn from qualifying purchases. For more information, see the Privacy Policy and Disclosures tab.
Recipes for Busy Families on the Go
Just because you aren't sitting at the dinner table doesn't mean you can't dine on a home-cooked meal. Can you feed the family and still avoid the snack bar or the fast food drive-thru on hectic nights?
These recipes for busy families on the go are perfectly portable! They can be prepared at home, then eaten at your chosen destination.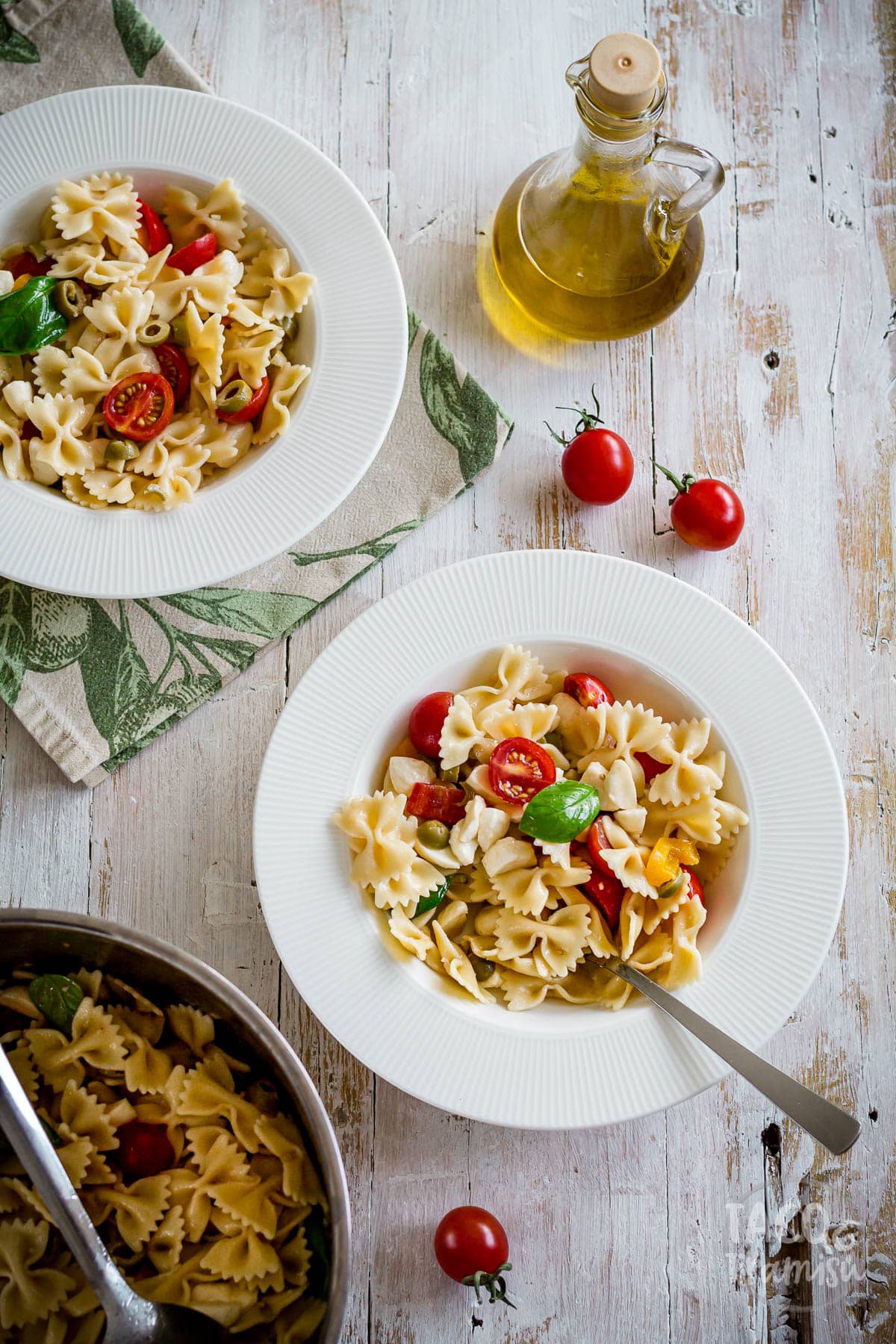 Best Portable Meals for Families
I've spent so many nights with a growling tummy while watching my kids play water polo, soccer and Little League games. The call of fast food burgers and fries can be great when you're waiting outside the gymnastic class or basketball court.
Or maybe you've planned an day out of the house and need to bring your own dish. Whether it's a church gathering, neighborhood party or concert in the park, these recipes for busy families on the go have you covered!
Sometimes you just can't wait to eat until you get home, whatever hour that might be. If your dinner needs to be eaten while you're out, these are the recipes and ideas you need for a healthy and simply satisfying meal.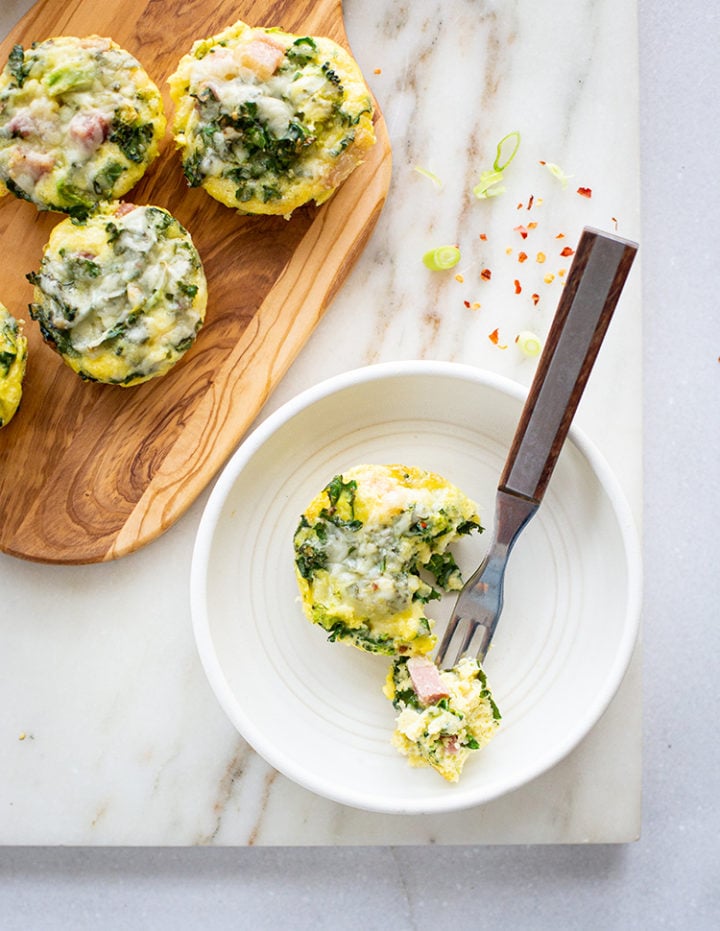 Prepping On-the-Go Meals
Just like any meal you prepare, a little advance planning must take place. That includes coming up with a menu, purchasing the groceries and actually making the dish.
Whether you're making breakfast, lunch or dinner on-the-go, the recipes for busy families shared here will help everyone eat better, even when away from home.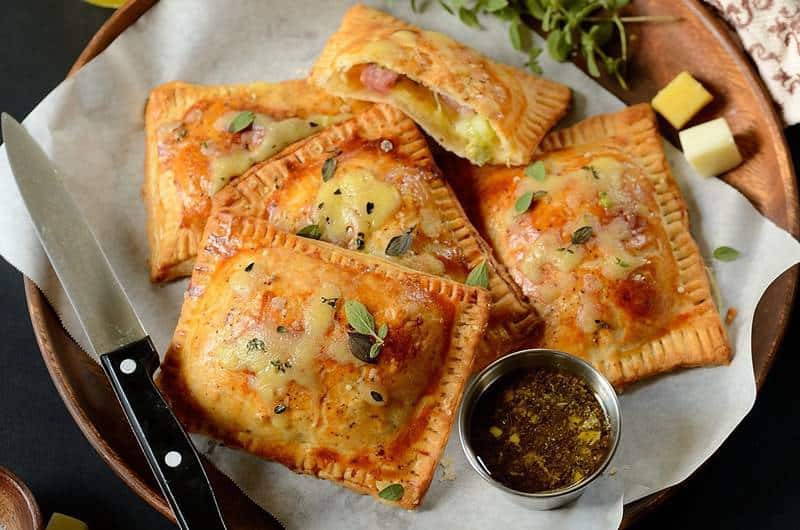 The following recipe round-up comes from my fellow food bloggers, as tested meals they've served up to their own families. Get out the meal planning calendar. Plan to serve up one of these recipes for busy families the next time you'll be away from the house at mealtime!
How To Safely Eat on the Go
Hot foods should stay hot. Cold food needs to stay cold. Keeping meals at the proper temperature is not only about the food tasting good. It's also a matter of safety.
These tips for cautiously packing meals to-go will come in handy when you want to eat foods at the proper temperature. Most importantly this advice will keep your family from getting sick with food poisoning!
Use caution when packing recipes with "risky" ingredients, like mayonnaise. Make sure you've properly chilled at home and use freezer blocks to keep cold on the go.
Some foods, like home fries or air fryer chicken strips, may lose their crispiness once they've cooled down. Keep these items wrapped in foil, with a vent to minimize mushiness. Then eat as soon as possible after preparation.
Foods, like burritos or hot dogs, rolled up in aluminum foil will stay warm for a longer time. Keep hot meals stored inside of an insulated double-decker carrier that's roomy enough for a large family dinner.
For cold dishes, I love these Rubbermaid LunchBlox containers. These are a must-have for my kid's lunches and perfect for serving individual meals at the field. The ice pack snaps into the lid of the container, keeping foods cool.
Packing a "Picnic Basket"
Naturally, you don't really need a picnic basket to eat your meals on-the-go. But having a few convenient mealtime items at hand can make dining easier.
Keep a tote bag in the car that's stocked with mealtime essentials. Use disposable items if you don't want to deal with mess and can toss things out. Think paper plates, a roll of paper towels, and plastic flatware.
My family tends to pack our food into reusable containers that can be eaten out of directly, like leakproof Snapware.
If you're constantly a family on the go, invest in a high quality cooler that will keep food chilly for a long day away. We're big fans of the Engel cooler brands and frequently pack meals into our leakproof Engel hard side cooler.
The Engel convertible backpack tote bag is what we use when serving up recipes on the go! It has a cold food compartment and convenient pockets for storing flatware, napkins and other extras.
Bring your own cold cans of sparkling water (which will also keep food chilled). Fill water bottles as the beverage of choice for dinners on the go.
Don't forget to bring hand sanitizer and antibacterial Wet Ones, to clean off hands before and after you dine.
Slow Cooker Recipes for Busy Families – Crock-Pot It
Start dinner in the morning and by the time you're ready for evening activities away from home, the meal will be ready! Purchase a slow cooker with a timer so meals can be programmed to finish when you need them.
Saucy Slow Cooker Chicken – Boneless skinless chicken breasts, vegetables and a can of cream-based soup (broccoli, mushroom, celery) cook easily for 8 hours on low. Serve atop rice or noodles for a warm to-go dish.
This family recipe for Pork Carnitas can be made in either the Instant Pot or slow cooker. Wrap up the prepared meat into warm tortillas for a delicious Mexican meal to-go.
Soup in the Slow Cooker – Broth based soups are "souper" easy to make in the slow cooker.
Organically Addison shares this simple recipe for Whole30 Carnitas using a pork butt or shoulder. Separately pack toppings like chopped onion, radishes and jalapenos.
Tin Foil Wrapped Dinner
Aluminum foil keeps foods warm. It's also a convenient way to wrap complete meals, like burritos. Check out these meals that stay toasty inside a wrap of foil.
Baked Potatoes with Toppings – Baked potatoes are a super easy dinner on-the-go idea. Wrap just-baked potatoes in foil to keep warm. Tote sides like sour cream, cheese, broccoli and other toppings.
Creamy Chicken Taquitos from The Dizzy Cook stay warm when wrapped individually inside foil. Pack a salad or slaw to round out the meal.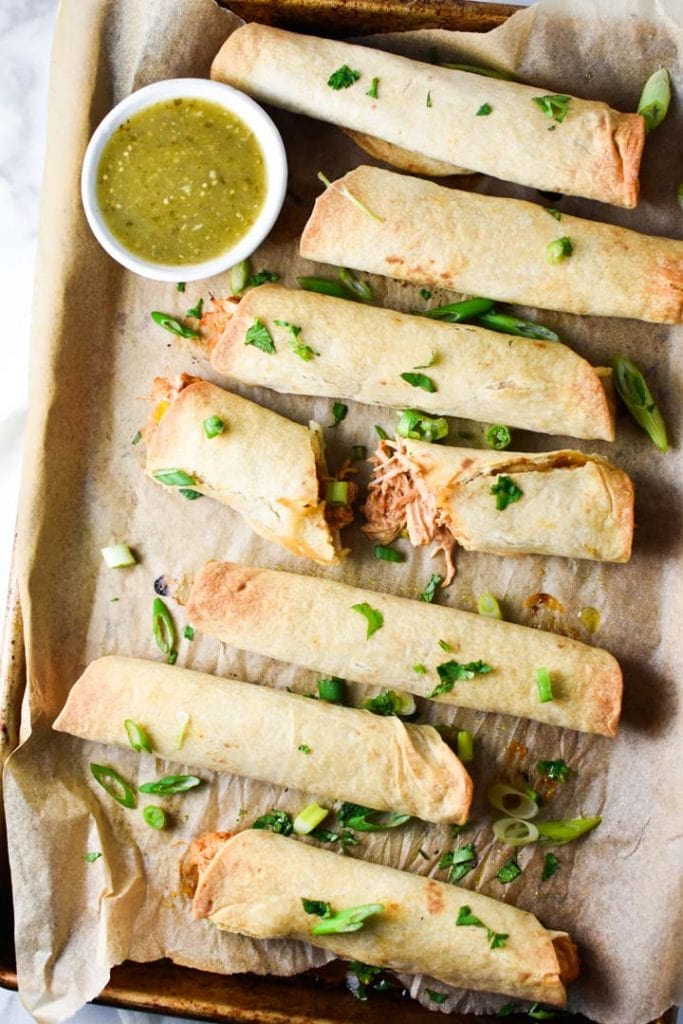 Breakfast Burrito – Include scrambled egg, leftover cubes of potato, shredded Monterey Jack cheese and salsa. Try this easy recipe for Pico de Gallo, a Mexican chunky salsa.
Add some bold flavor to your menu with this savory Mushroom Shawarma recipe. This quick dish from Vegan Huggs takes just 30 minutes from start to finish. Just marinate and roast the mushrooms, then serve with warm pita, fresh or pickled veggies, and a zesty tahini sauce. Wrap it up and you're ready to go!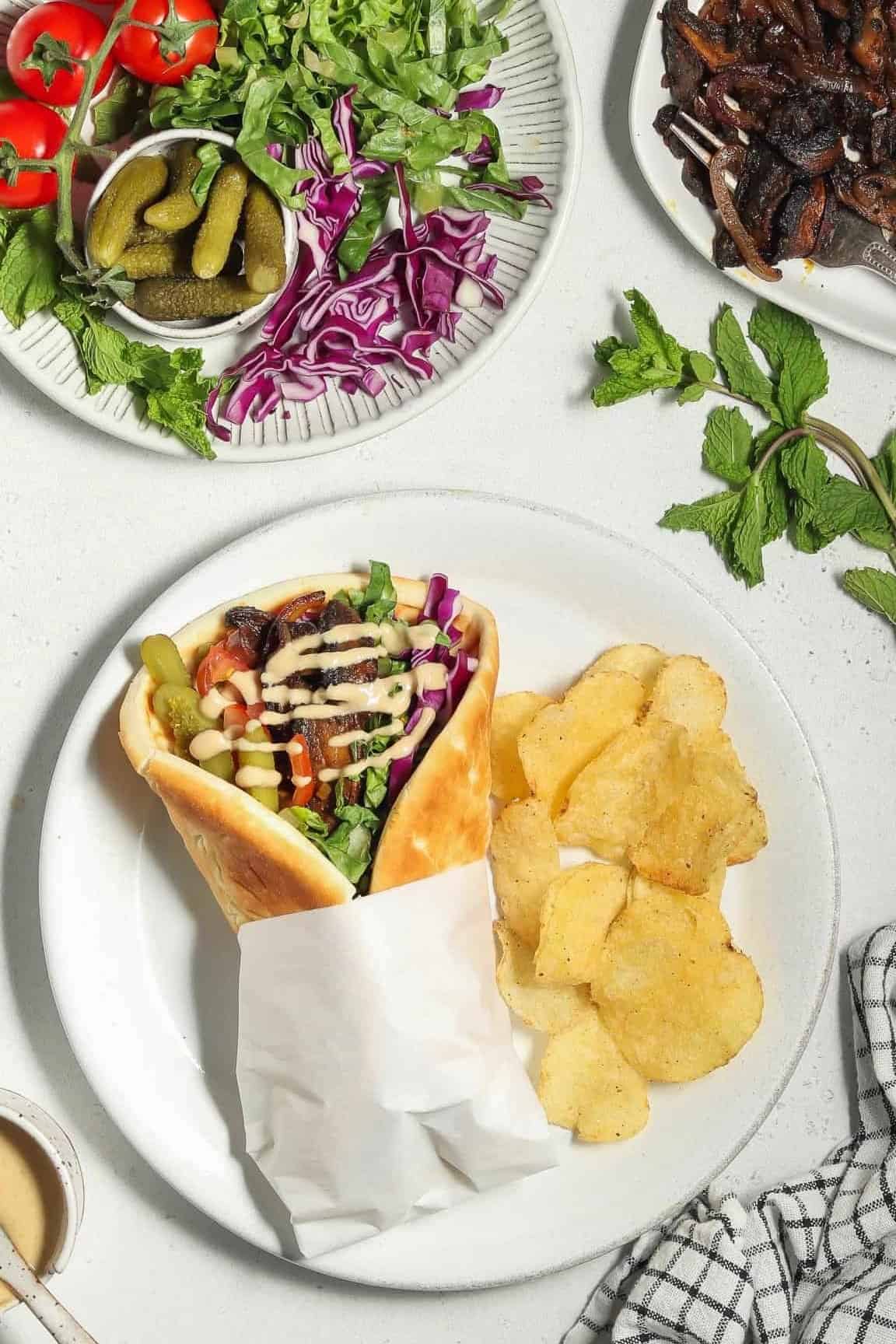 Protein Packed Recipes for Busy families
Keep everyone satisfied with these dishes-to-go that are heavy on the protein. Here are a few protein-packed ideas for meals to-go:
Meatballs – Frozen meatballs are fairly easy and versatile. Serve them up with tomato sauce on warm pasta or in a sandwich.
Chicken Satay with Peanut Sauce from What a Girl Eats is a protein-packed meal on a stick. Marinate overnight so it's ready to cook before you leave the house.
Served up with crackers or bread, try this Easy Rotisserie Chicken Salad from My Everyday Table. The recipe mixes up chopped vegetables with dried fruit in a creamy base.
Eaten hot or cold, the make-ahead Gran's Ham and Cheese Quiche is a protein-packed dish. The Kitchen Mason shares step-by-step instruction to make this classic served for breakfast, lunch or dinner!
Greek Chicken Bowls are a hearty combination of cubed chicken, veggies, and olives, served with a drizzle of tzatziki. Budget Delicious offers tips on how to meal prep this dinner so you'll be eating great all week long!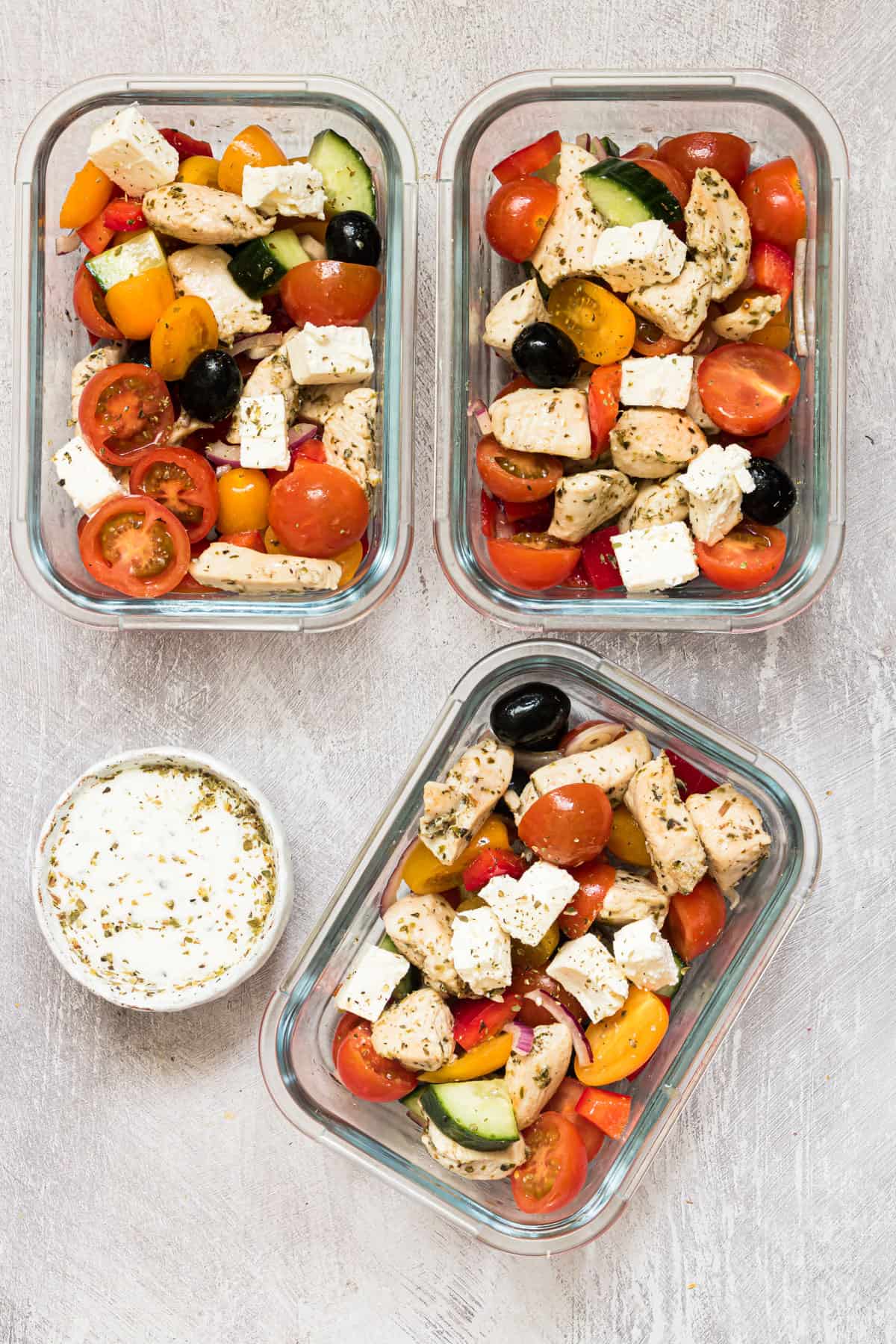 Who needs Chinese take-out when you can make this awesome Sichuan Bang Bang Chicken? Get the quick and easy recipe at From a Chef's Kitchen.
Chickpea flour offers the protein boost in this gluten-free and vegan offering. Kind Earth serves up Parsnip and Potato Farinata Slices, a traditional Italian flatbread.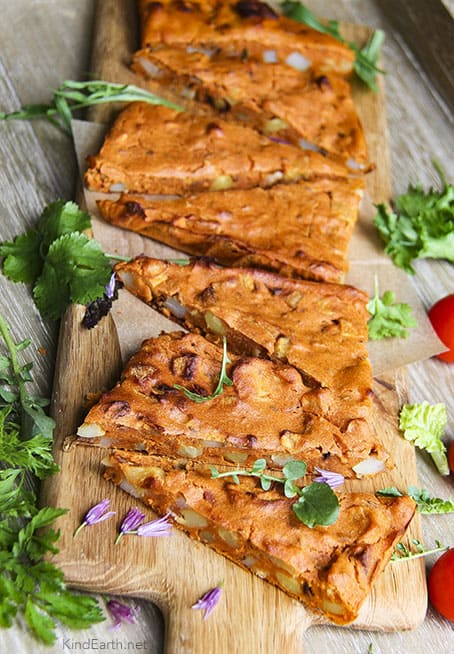 Families on the Go – Wrap Up These Quick Meals
Go beyond the taco shop burritos with these fresh and delicious wrapped recipes.
These veggie-packed Summer Rolls with Peanut Sauce from A Reinvented Mom are the ideal light meal for hot days. Tips on how to properly wrap these no-bake rolls without tearing.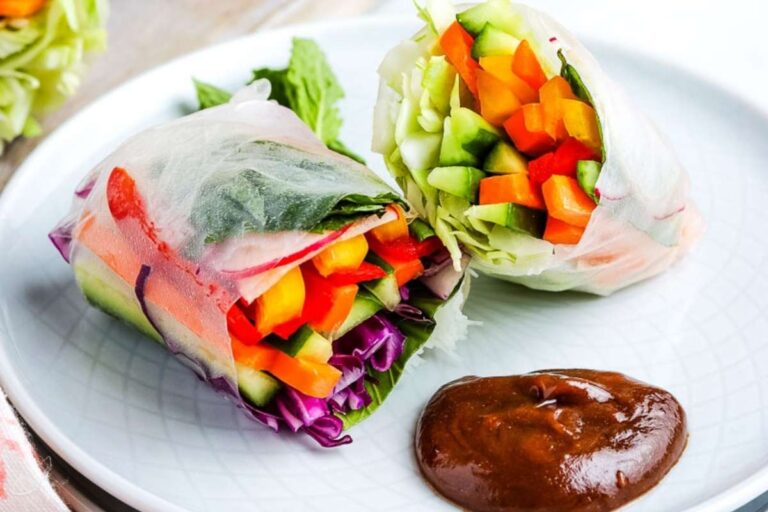 In just under 20 minutes these Easy Tofu Wraps are ready to go on the road. From Vegan On Board, these tortilla wraps are stuffed with glazed tofu, lettuce, red pepper and avocado. Image shown in previous sections.
If you just can't resist a ball park hot dog, this recipe from Southern Cravings has you covered! Pigs in a Blanket use mini dogs and crescent roll dough. Seasoned with "everything bagel" and served with dipping sauces, this is a kid's delight!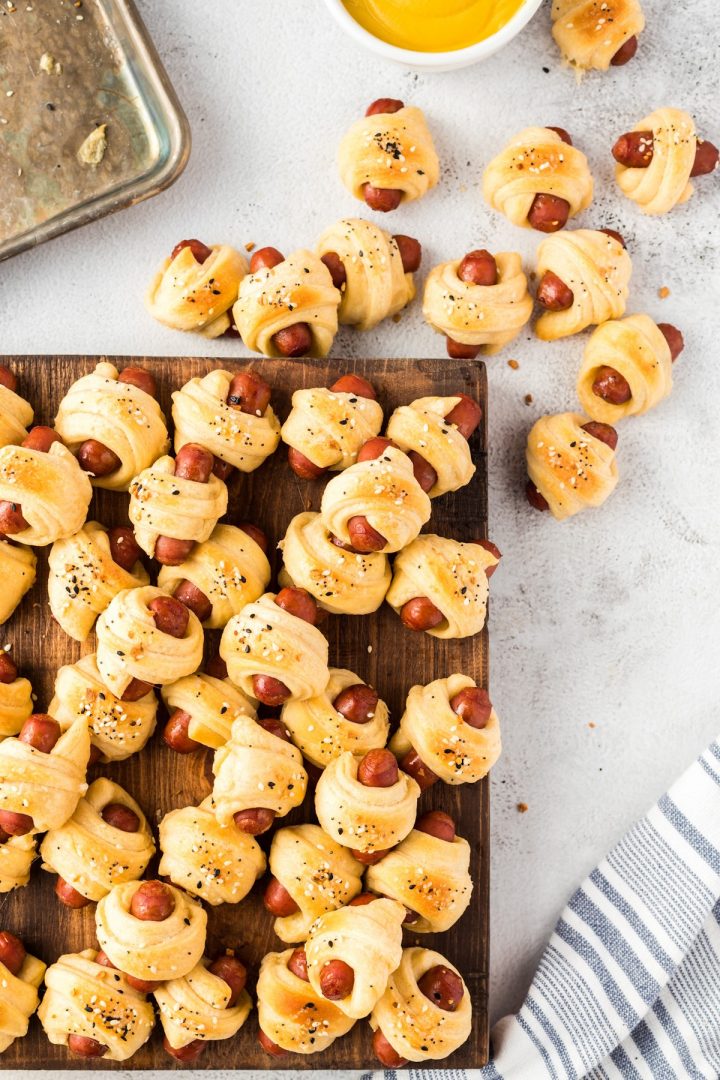 Bean Burritos – Burritos they want? Simply warm flour tortillas, spread with refried beans and sprinkle with Monterey Jack cheese. Roll 'em up and wrap in foil!
Leftover rotisserie chicken gets a new life in these tasty Buffalo Chicken Salad Wraps from My Sequined Life.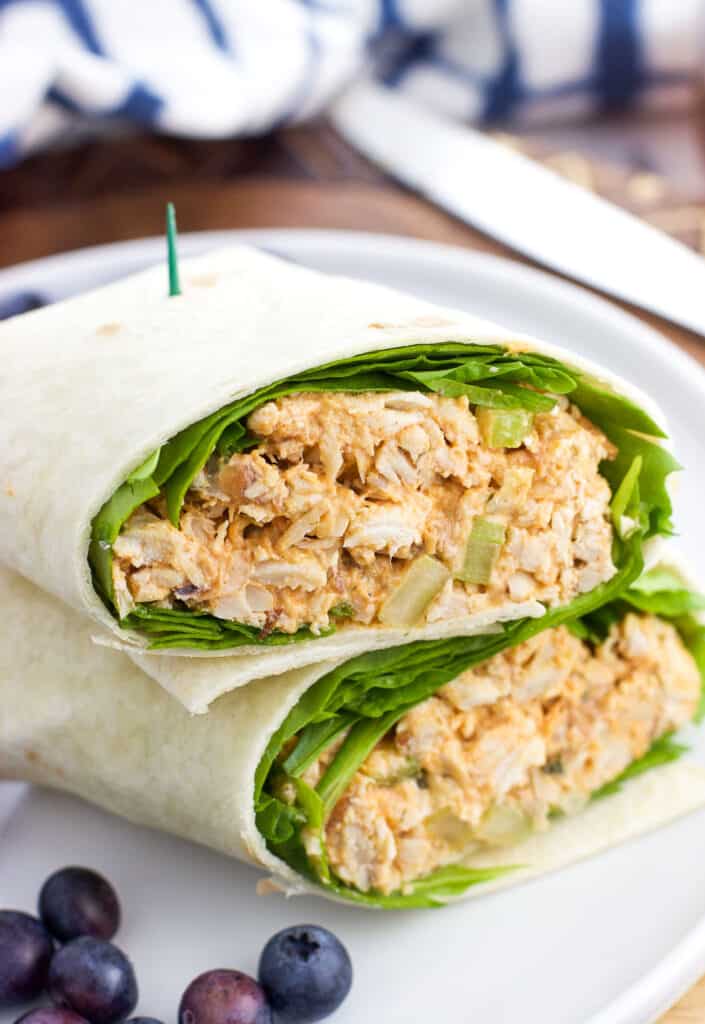 Superior Sandwich Recipes for Busy Families
A sandwich is one of the best portable meals recipes for busy families on the go. Sandwiches can be customized per family member, making them a crowd-pleaser.
Christina's Cucina details how to make The Edwardian Kitchen Sandwich. British-style with ham, cucumber and piccalilli, which is a relish of chopped vegetables and spices.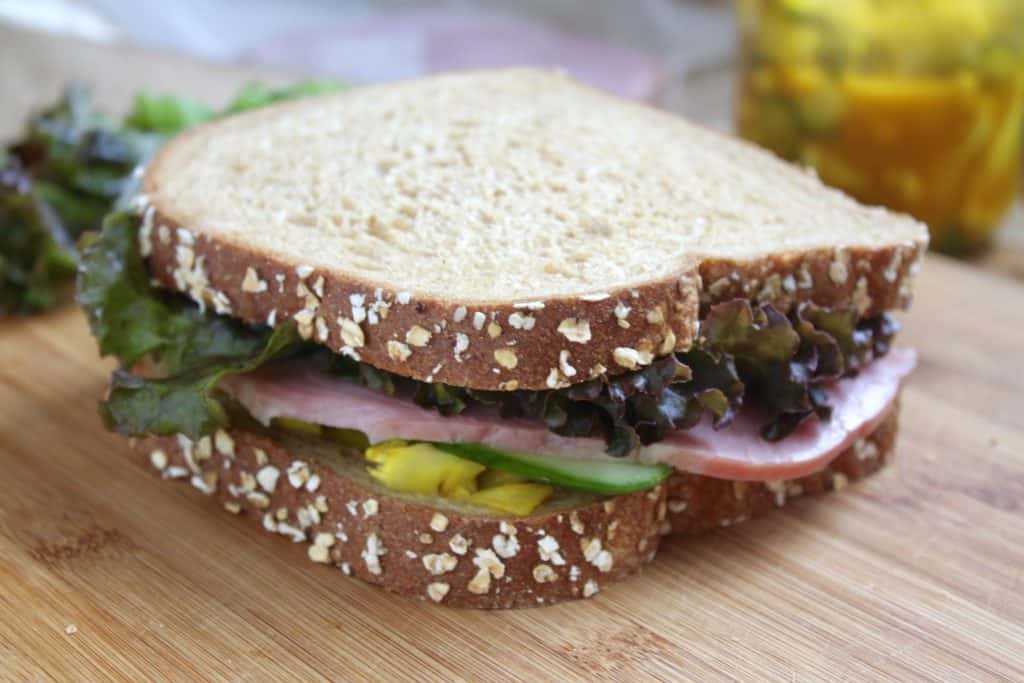 Craving the classic ham, turkey, Swiss cheese? This copy-cat Monte Cristo Sandwich from The Short Order Cook is keto-friendly.
Skip the meat and try this Chickpea Salad Sandwich instead! The recipe from A Cedar Spoon includes hearty sandwiches filled with mashed chickpeas, avocado, Greek yogurt, fresh cilantro and green onion.
Breakfast On-the-Go Recipes for Busy Families
Have an early-morning activity? Or does the family enjoy breakfast for dinner? These on the go breakfast meals are healthier and more satisfying than a box of doughnuts.
Waffle Sandwiches – Leftover waffles can be toasted up to warm them. Then fill with scrambled eggs and a strip of bacon or sausage link. Voila, breakfast to go!
Cheese and bacon wrapped in a puff pastry? Delicious! This recipe for Cheese and Bacon Turnovers comes from Flawless Food.
Zucchini Slice is a classic Australian dish, shared here by Maple and Mango. Great for breakfast or a light dinner on-the-go, this egg-based meal includes grated zucchini, cheese, bacon and onion.
Mini Crustless Broccoli Queue are a petite and portable breakfast option. Includes Good Life Eats tips for batch freezing and defrosting when you need them. Image shown earlier in this article.
Ideal for a quick breakfast or snack, these Coconut Sugar Chocolate Chip Muffins from Dani's Cookings are a healthier option with whole wheat flour and no refined sugar ingredients.
All the kids love a pop tart and this very really satisfies! These Broccoli, Ham and Cheese Pop Tarts from Easy and Delish are a savory meal. Image shared earlier in the article.
Temecula Blogs shares a savory recipe for Breakfast Bundt Cake. This bacon, egg and cheese breakfast "cake" uses store-bought refrigerator biscuits for easy assembly.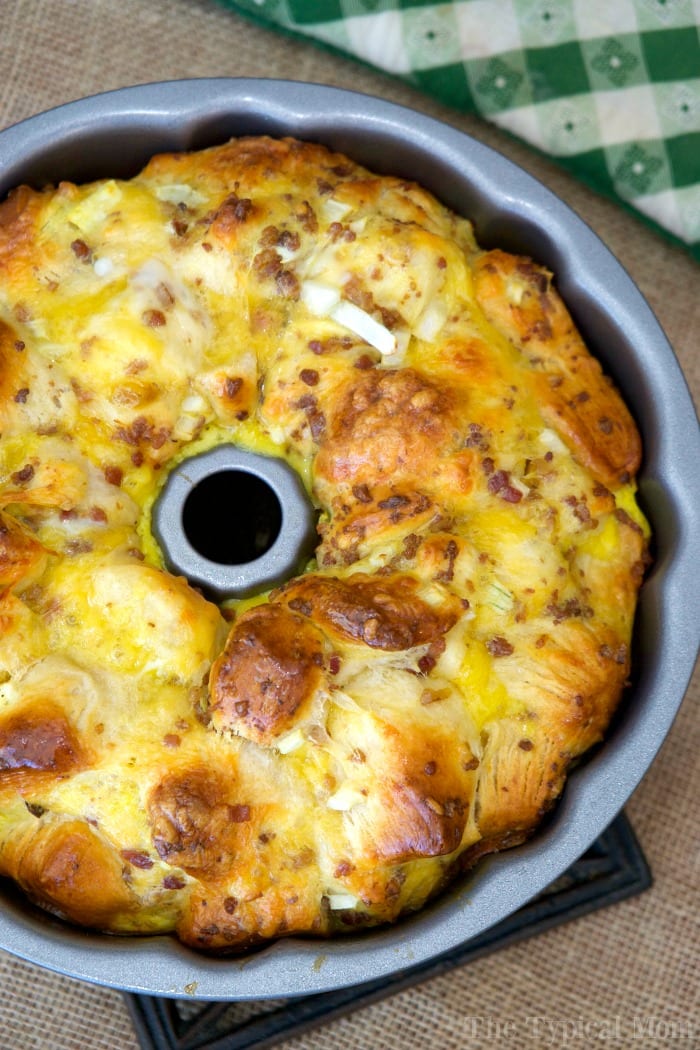 Next Day Leftovers
Don't let last night's leftovers go to waste in the fridge. See how you can creatively make a new dish using what you have already.
Leftover Chicken Salad – Cold grilled chicken, cut into strips, makes an ideal chilled dinner on-the-go. Serve the chicken with slices of red onion, cherry tomatoes cut into half, and a drizzle of cilantro-lime dressing. Eat it along with pita bread for a refreshing meal away from home.
Dizzy Busy and Hungry serves up Chicken Pesto Pasta with Broccoli, an awesome way of using up leftovers in an entirely new dish.
This Bacon and Egg Pie dish from Aussie Home Cook is a make-ahead meal that can be eaten either hot or cold on-the-go.
Use up the rest of that store-bought rotisserie chicken in a fresh way! Try this Rotisserie Chicken Salad from The Devil Wears Salad, which mixes up with a homemade green tahini dressing.
Use up leftover rice and vegetables with this recipe for Italian Rice Salad from Taco and Tiramisu. Lots of tips for substitutions so you can make this dish your own.
Leftover chicken and bacon? Just add a few basic salad ingredients for these Chicken Bacon Ranch Wraps from Budget Delicious. Such a tasty way to use leftovers!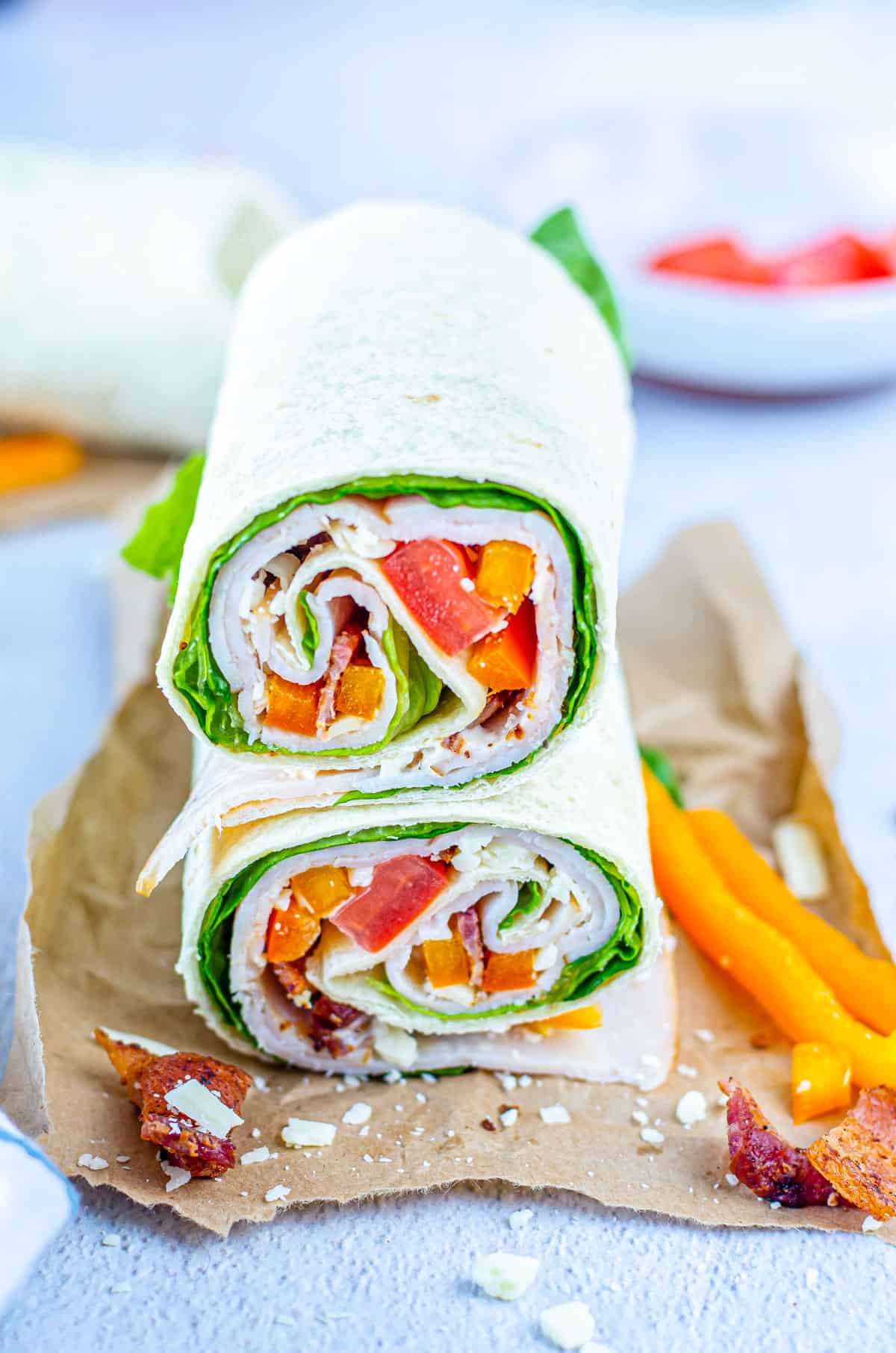 Pasta Salad to Go
So great to make ahead and keep cold in the refrigerator until you need to go. Batch prepare any of these yummy pasta salad ahead of time to have them ready. There are several other chilled pasta salads in other sections of this article as well.
This Summer Pasta Salad is one of our family favorites, and truly delicious for any time of the year. Bowtie pasta with tomatoes, olives, Parmesan and feta, it's a bright and refreshing dish.
In the Kitch has this recipe for Tuna Pasta Salad, with creamy mayo, crisp veggies and protein-filled tuna.
Chicken. Bacon. Ranch. Yum! This recipe for Chicken Bacon Ranch Pasta Salad from Effortless Foodie uses lots of vegetables and homemade ingredients for a fresh flavor.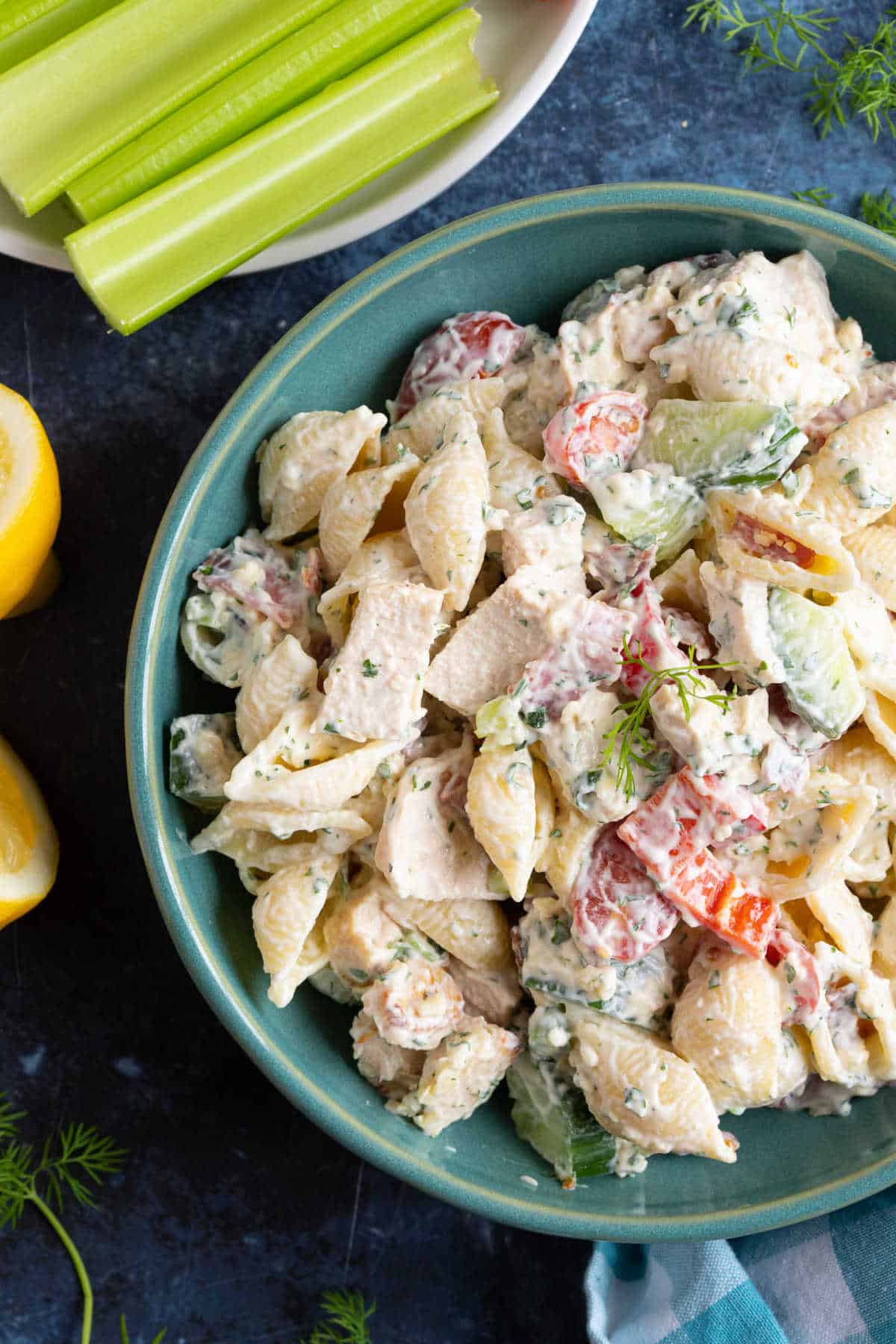 Taco and Tiramisu shares this Pasta Fredda dish for a classic Italian pasta salad. Farfalle blends deliciously with tomatoes, mozzarella, olives and marinated peppers. Image shown earlier in this article.
Summer Greek Chickpea Salad from Occasionally Eggs has a light lemony dressing that highlights the veggie-packed meal.
Veggie Dishes to Go
Take a break from animal protein with one of these meatless meats. All the vegetables make these recipes hearty and healthier.
This recipe for Easy Cold Bean Salad is our hot weather must-have. A healthy mix of beans with chopped vegetables and a lemony dressing, eat it alone or with tortilla chips.
This vegetarian dish for Risoni with Butternut Pumpkin from The Devil Wears Salad combines risoni pasta with spiced roasted pumpkin. Assembled in a short amount of time, this is a hearty warm meal away from home.
Super fast, easy and so delicious. This vegan Moroccan Inspired Quinoa Carrot Salad from Occasionally Eggs has a lemon ginger vinaigrette that includes dates and chickpeas.
Bean salads are a great warm-weather dish and perfect for picnicking away from home. Try this Four Bean Salad from Aussie Home Cook for a hearty vegetable-packed side.
Savory Vegan Muffins stuffed with tomatoes and corn are an ideal breakfast, light dinner or snack. These herbed muffins come from Green Bowl 2 Soul.
Hand Pies from Around the Globe
While sweet hand pies are more the norm in the United States, savory hand pies are very popular around the world. The following recipes for hand held meals celebrate cultures far and wide.
Celebration Generation kicks off this section with her take on a Spinach Hand Pie, inspired by a favorite Lebanese bakery.
The hand pie is a savory all-in-one meal option. Try this Runza recipe from Coffee With Us 3 for a German-style meat and cabbage-stuffed yeast roll.
Christina's Cucina shows how to make the Scottish Forfar Bridie, a handheld meat and onion pie inside a flaky crust.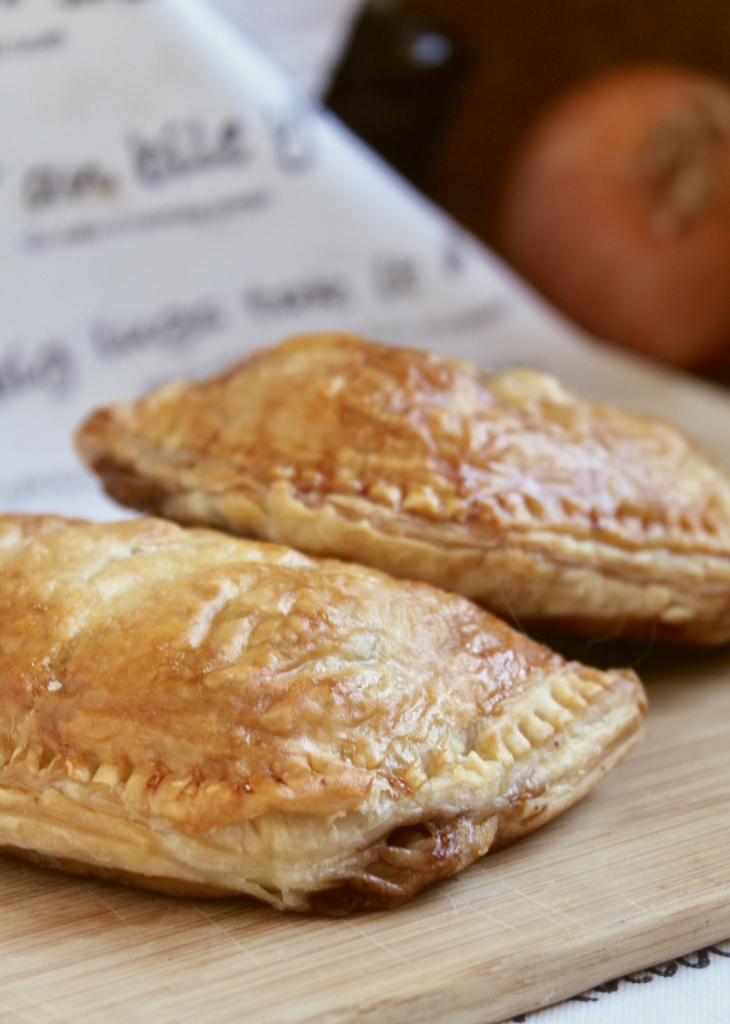 Easy to make and perfectly transportable for dinner on-the-go from Flawless Food. Jamaican Beef Patties have a flaky crusted golden pastry, filled with a spicy turmeric and curry meat filling.
Ever have a pasty? These flakey pastries are filled with ground meat and vegetables – the perfect meal to go! What a Girl Eats shares her recipe for Savory Sausage, Apple & Sage Pasties.
Recipes for Busy Families That Kids Will Love
If you're tagging along to the field or gym with your child's siblings, these kid-friendly foods will satisfy. Don't forget to pack a to-go meal for your kiddo to eat after their activity!
When given a choice, my children would rather nibble and graze than sit down for a full meal. These Protein Snack Packs from The Forked Spoon offer up just the right assortment of foods to keep kids interested, including jerky, cheese cubes, hummus and yogurt. Prep ahead and be ready for a week's worth of activities!
The classic roll-up goes beyond the appetizer tray and is perfectly adaptable for kids. Make these Ranch Cream Cheese Ham Roll Ups from Recipes from a Pantry ahead of time and freeze them. Defrost when a super-fast meal is needed for the week. Image shown earlier in this article.
You'll have them at "macaroni". This Chicken Macaroni Salad from Maple and Mango is an easy make-ahead meal that's loaded with chicken, veggies, pasta and a creamy sauce.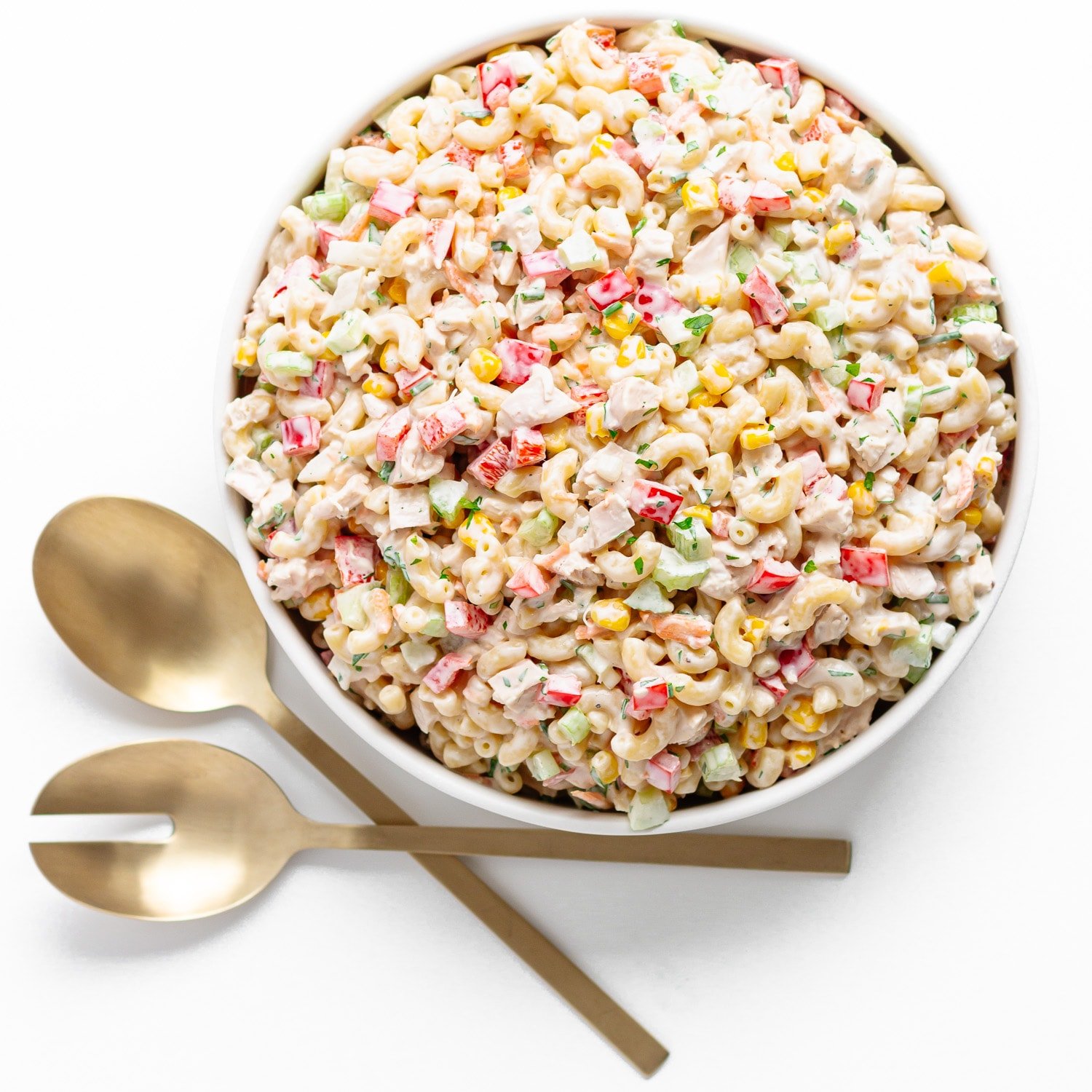 Why buy frozen when you can make your own yummy Hot Pockets?! Kids love these hand-held meals and they work for grown-ups, too. Eat Beautiful shares the versatile recipe that's keto and gluten-free.
Sloppy Joes might not be the first recipe you think of when planning meals to eat outside the house. But xoxoBella offers up this Air Fryer Unsloppy Joes biscuit recipe that's made in the air fryer for a delicious to-go dish.
Make It "Pizza Night"
We've been known to buy a pizza and take it to the ball field. Sure, that's easy. But these quick pizzas recipes for busy families are almost as easy as delivery!
You're just some dough and a few toppings away from quick and easy pizza. Dizzy Busy and Hungry shares this fast recipe for Sheet Pan Pizza made at home.
Food Meanderings serves up Pizza Cupcakes, which kids are sure to love! Pizza dough, fillings and muffin tins are all you need for these individual savory servings.
Ever had a "chaffle"? This Pizza Chaffle Calzone from Eat Beautiful is made simply on a waffle iron for a unique dinner on the go.
We've fallen in love with using our air fryer! Can't wait to try these Air Fryer Pizza Rolls from Recipes From a Pantry. Kids are sure to enjoy this recipe, which uses ready-to-use pizza dough for a quick dish.
Hot Weather Recipes On-the-Go
It's too hot sometimes to enjoy a warm meal. These chilled dishes including salads, are perfect for evenings in the sun. Pack up one of these for a picnic and they're the perfect easy recipes for busy families.
Pre-make this Italian Chopped Salad with protein, veggies and a homemade dressing. From A Chef's Kitchen offers lots of ideas for making this versatile salad unique for your family.
If you can't be in a Hawaii, this pasta salad recipe from Recipes From a Pantry could be the next best thing! Meal prep this easy Hawaiian Pasta Salad that includes pasta and creamy dressing with ham, pineapple, carrots and red peppers.
This Italian Tortellini Salad from The Healthy Epicurean combines the classic cheese pasta with classic antipasto ingredients, like salami, vegetables and an Italian dressing.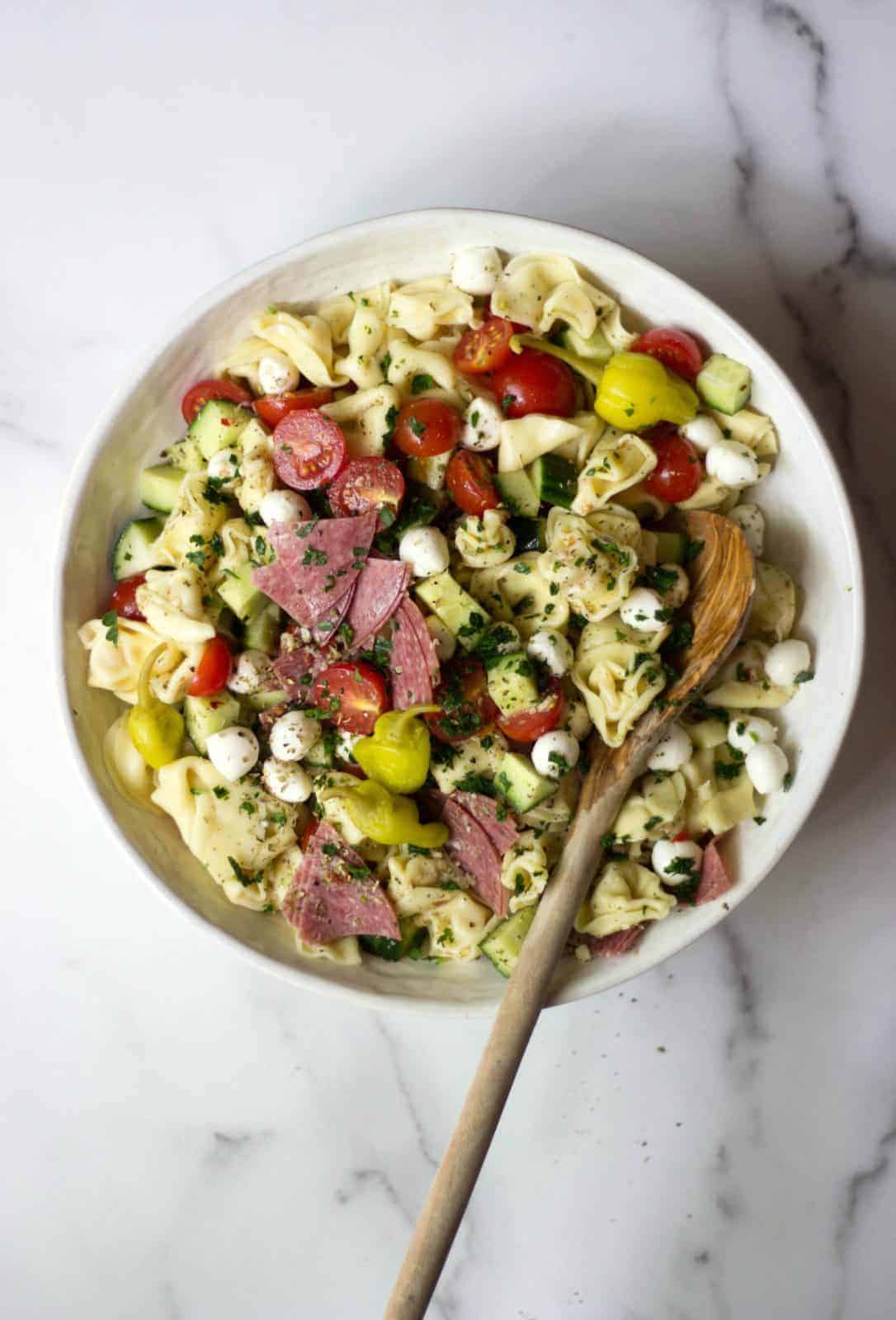 With crunchy cabbage and a tangy sauce, Asian Avocado Peanut Coleslaw would be a tasty side with leftover chilled drumsticks for dinner on the go. Find this recipe for busy families at The Short Order Cook.
Put a spin on dinner with these Easy Sandwich Pinwheels from The Fast Recipe. No cooking required and so quick to put together you can bring them for a crowd!
Quinoa Salad is one of my favorite meals on a hot day. This tasty recipe from Moneywise Moms is a delicious mix of garden-fresh veggies with a tangy dressing. I personally have made this dish several times to take to the ball field – it's delicious!
From A Cedar Spoon, this Chickpea Salad Recipe mixes chickpeas, orzo, cucumbers, feta cheese and fresh herbs. The dressing is a light lemon dressing that works nicely with the crunchy vegetables.
Better-than-the-Snack-Bar Bites
Stay away from the salty sunflower seeds, snack bar slushies and convenience store snacks. I know my youngest daughter always begs for, "More snacks, please!" at the ball games. Prepare these take-away snacks ahead of time and arrive prepared!
Salt and Baker shares this scrumptious recipe for Chocolate Peanut Butter Protein Balls. Not only do they curb a craving they're also more filling than most snack foods. We make this recipe a LOT and keep them in the freezer.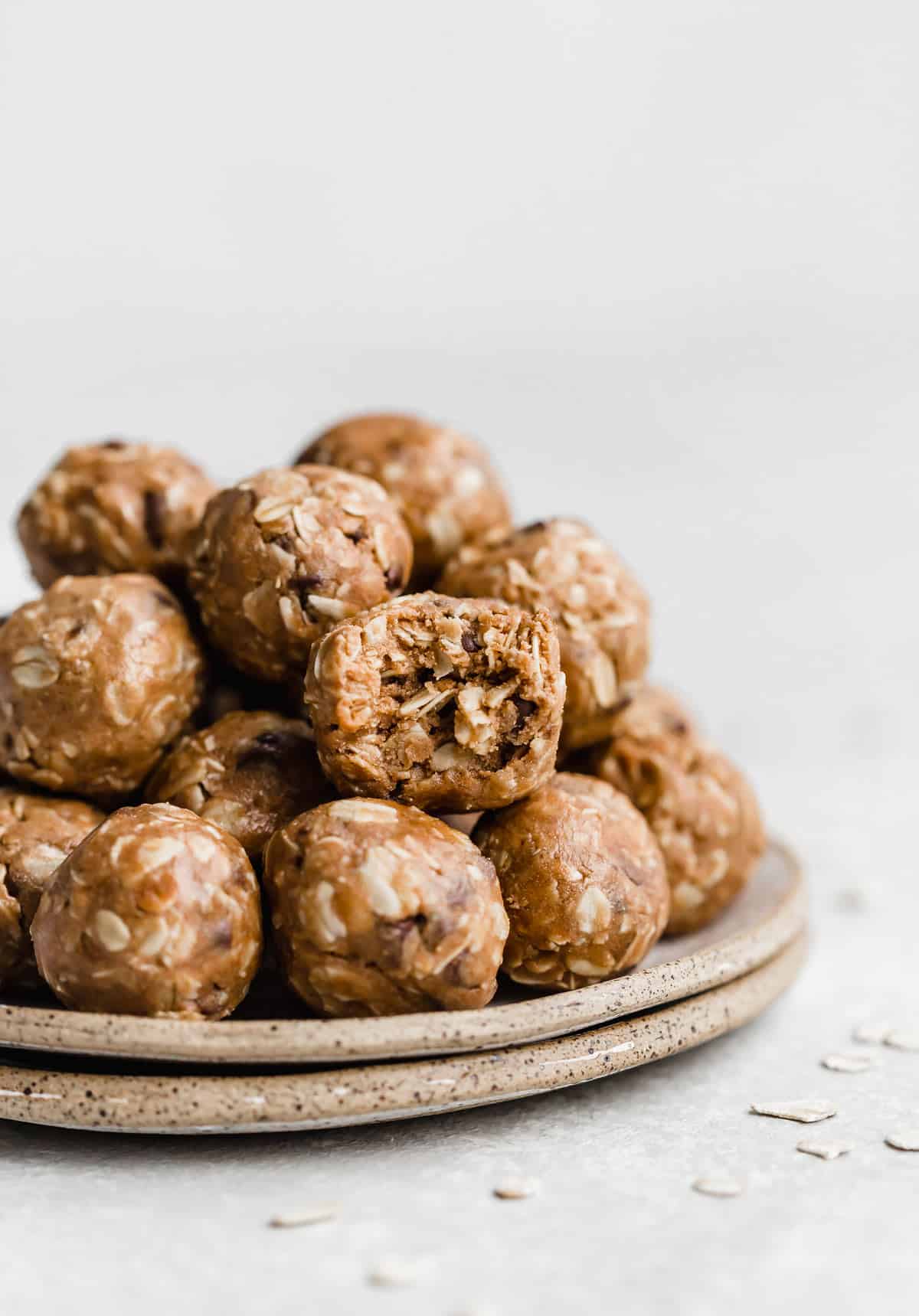 Dani's Cookings offers this recipe for Carob and Peanut Butter Energy Balls with healthier ingredients that curb an appetite until the next meal.
Sure you can buy pre-made trail mix. But this healthier and customizable Sweet and Salty Trail Mix from NeighborFood Blog really satisfies the cravings.
Healthier, easy, simple and delicious. These Cinnamon Apple Chips from In the Kitch satisfy everyone's sweet tooth.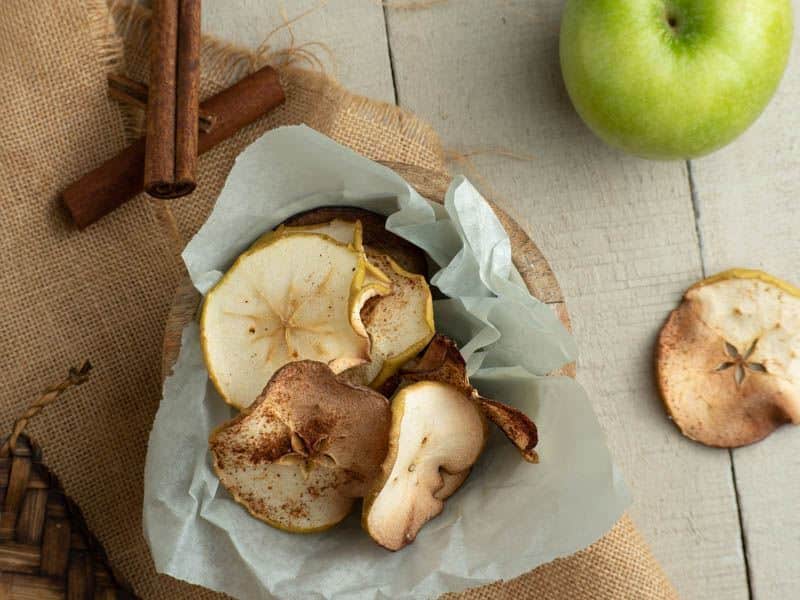 Sweet Treats To Go
Want a few more recipes for busy families? After you've enjoyed your dinner on-the-go, bring along one of these easy to-tote desserts. They're the perfect sweet ending to the day for those on the go.
With only 4 ingredients you can whip up a batch of decadent Keto Fudge from Jennifer Banz. Super easy to make, this fudge recipe with rich chocolate and crunchy walnuts will have you second guessing that this treat is sugar free!
Need a sweet treat? These five-ingredient healthy Chocolate Orange Truffles from Scrummy Lane satisfy a dessert craving.
After your savory hand pie for dinner on-the-go, try this dessert version! This portable Cherry Hand Pie from Pattern Princess is the sweetest ending.