Looking for simple, kid-friendly desserts and treats for Valentine's Day? You'll capture their heart with these delicious (and easy!) Valentine's Day treats for kids. Quick recipes and handcrafted tutorials for sweet and delightful surprises to please your youngest Valentine!
Mom Rewritten uses affiliate links which means I may earn a small commission if you purchase through the links in these posts. As an Amazon Associate I earn from qualifying purchases. For more information, see the Privacy Policy and Disclosures tab.
Valentine's Day Treats for Kids
Forget the flowers and fancy dinner out in a restaurant. Children just want to get straight to the good stuff – dessert! Enjoy this festive round-up of Valentine's Day treats for kids, freshly baked and prepared by fellow bloggers. It's a toothsome mix of chocolate, candies, cupcakes and more!
If easy is your game, these ideas include shortcuts like using a boxed mix and store bought items. This article includes tips on how to bag up individual portions for gift giving or school holiday parties.
Hosting your own celebration? From toddlers to teenagers, there are ways to show your love and affection for the kids. Read more about celebrating Valentine's Day at home with kids, using these fun party ideas.
Chocolate Sweets
Who needs a box of chocolates from the store when you can delight the kids with delicious homemade treats? In fact, these hand crafted sweets will be better received. These Valentine's Day treats for kids feature chocolate including cake, brownies and fudge…yum!
Mmm, Valentine's Day treats with a cherry on top! Enjoy mini sundaes for dessert with these Red Velvet Brownie Cups from Soulfully Made.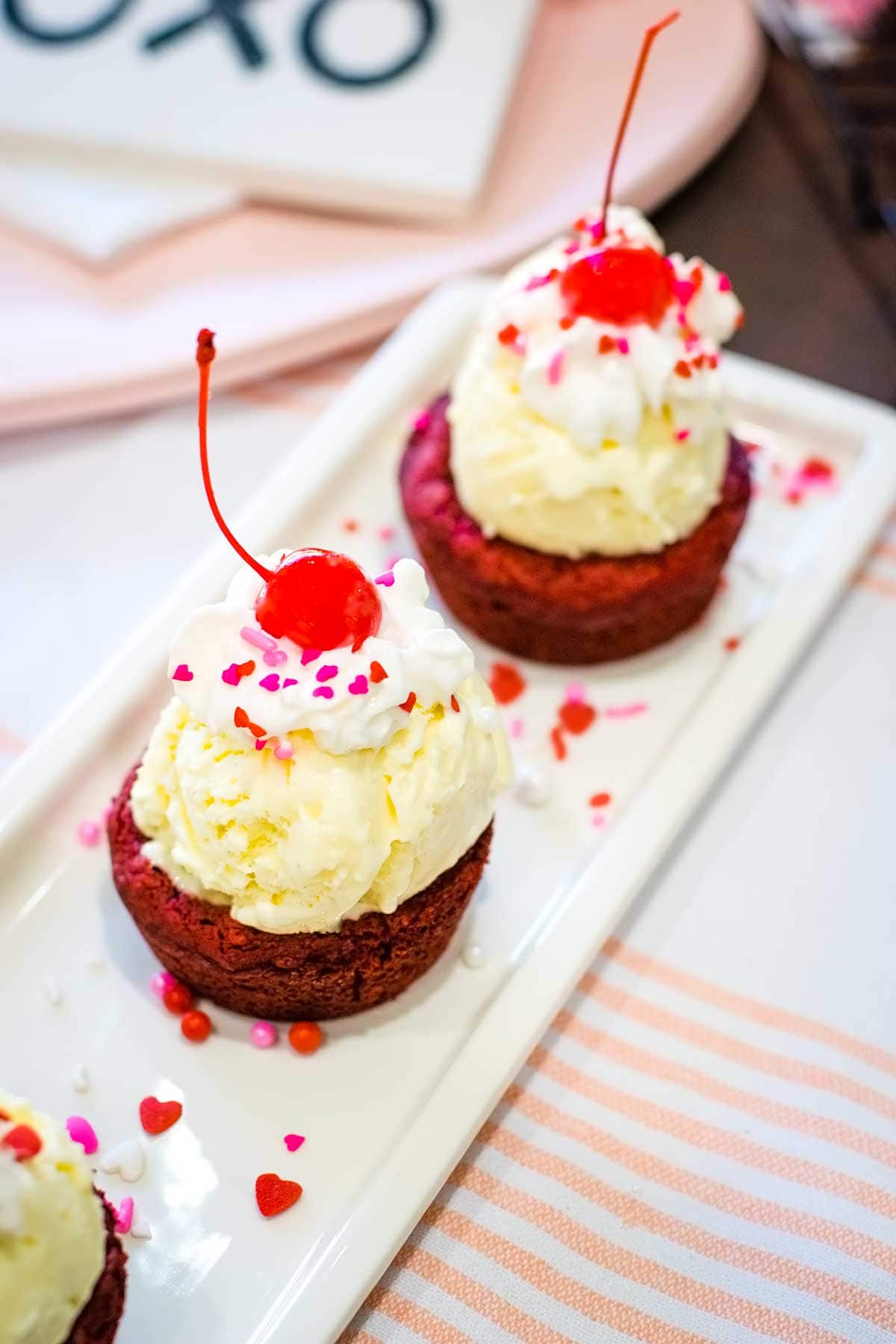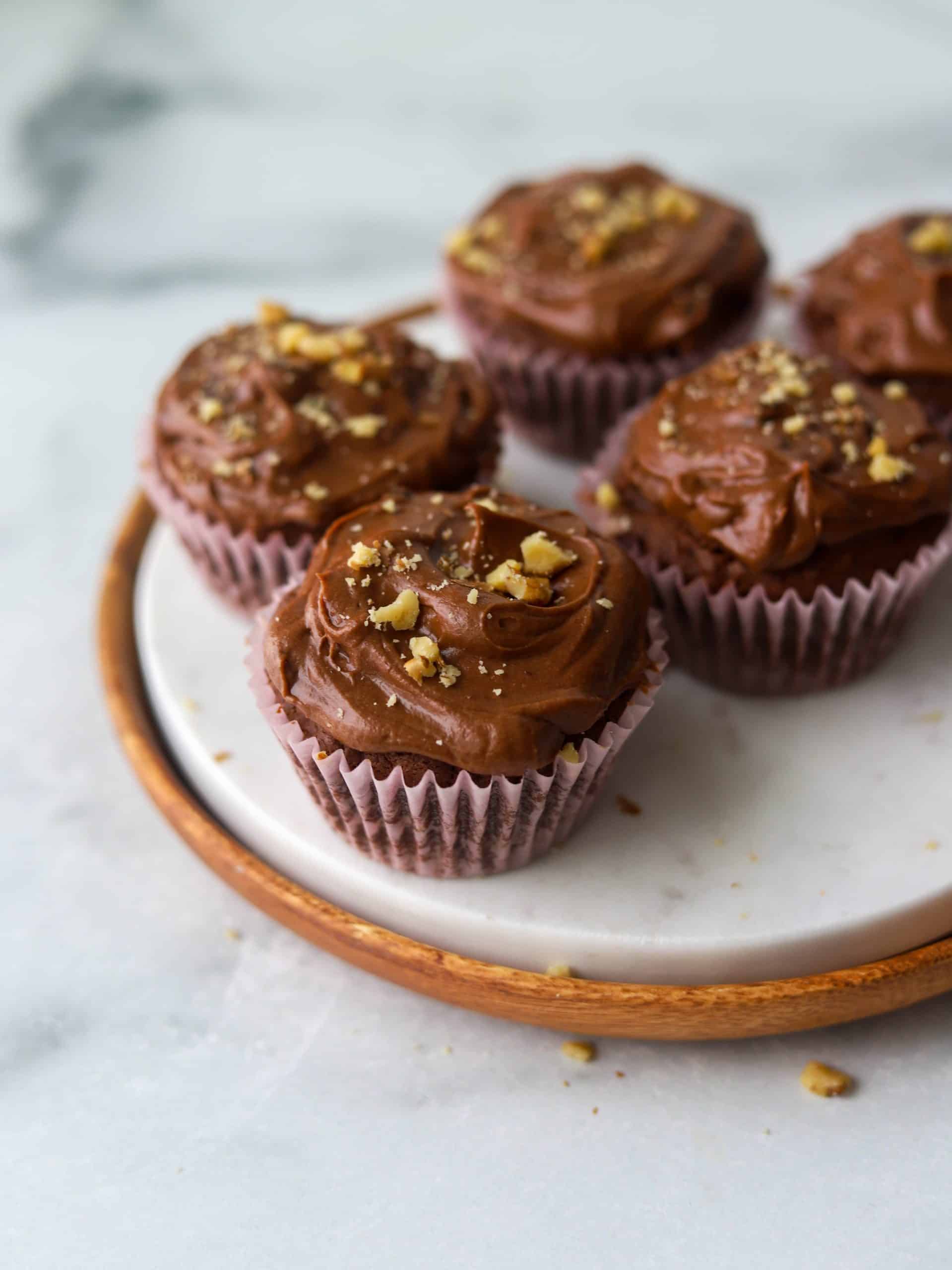 Giftable Goodies for Valentine's
If your child needs something to donate towards the class party, these are the recipes you need. These homemade goodies are easy to bag up individually inside of a Valentine-themed cellophane treat bag.
Four basic ingredients and you'll have these adorable Valentine's Day Oreo Pops from Urban Bliss Life. Wrap individually in bags and give them as gifts!
Sweet Snacks for Kids
Delightful as an afterschool snack or pop a few of these tiny treats inside the lunch box on February 14th. Serve these snacks at home in a heart-shaped treat bowl for added fun!
Looking for the ideal Valentine's Day treats for kids' school parties? These Valentine Pretzel Snack Bites from XOXO Bella can be individually bagged.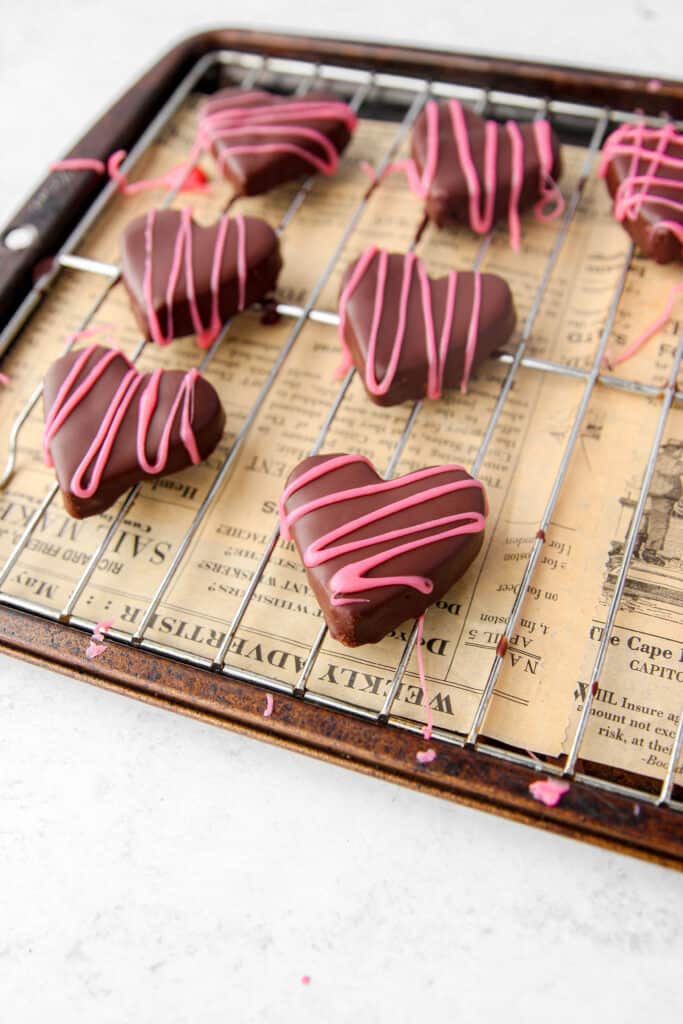 Make it a Valentine Movie Night
Stay home and snuggle with the kids on Valentine's Day this year. These love-inspired movie ideas will entertain all. Of course, having ample seasonal treats and snacks makes the evening better!
For a grab and go munchable during your evening at home, try these White Chocolate Pretzel Bites from This Farm Girl Cooks. Hershey's Kisses Hugs, pretzels and M&M candies and it's an easy bite-sized treat.
Valentine's Day Movies to Watch With Kids
Cookie Valentine's Day Treats for Kids
Indulge in these heavenly cookie recipes and you'll have a perfect gift to show your friendship. These adorable Valentine treat bags are part Valentine's card, part goodie bag. Add a few home-baked cookies inside, then tie on the ribbon. They're now a giftable treat for neighbors and friends!
A simple box of vanilla cake mix is the basis of these Valentine Crinkle Cookies from XOXO Bella. Use food coloring to make them whatever color you wish!
More Valentine's Cookies to Bake
Delicious Valentine's Breakfast Ideas
Kick off the day of love with these enjoyable morning delights. Consider some of these ideas for a healthy breakfast for kids to round out their sweet tooth.
Start a yearly tradition for the February 14th breakfast. Serve up the first meal on a personalized heart plate each year.
From Haute and Healthy Living, Raspberry Oatmeal Muffins are gluten-free. This is a healthier Valentine's Day treat for kids that everyone in the family will enjoy.
No-Bake Valentine's Day Treats for Kids
If time is tight, consider one of these delectable (and easy!) homemade desserts. No oven is required to make up these no bake goodies and most have minimal ingredients that go together quickly.
Let children help prepare this simple, three-ingredient Valentine's Day Chocolate Bark from Suburban Simplicity. Adding the candies and sprinkles will be their favorite part!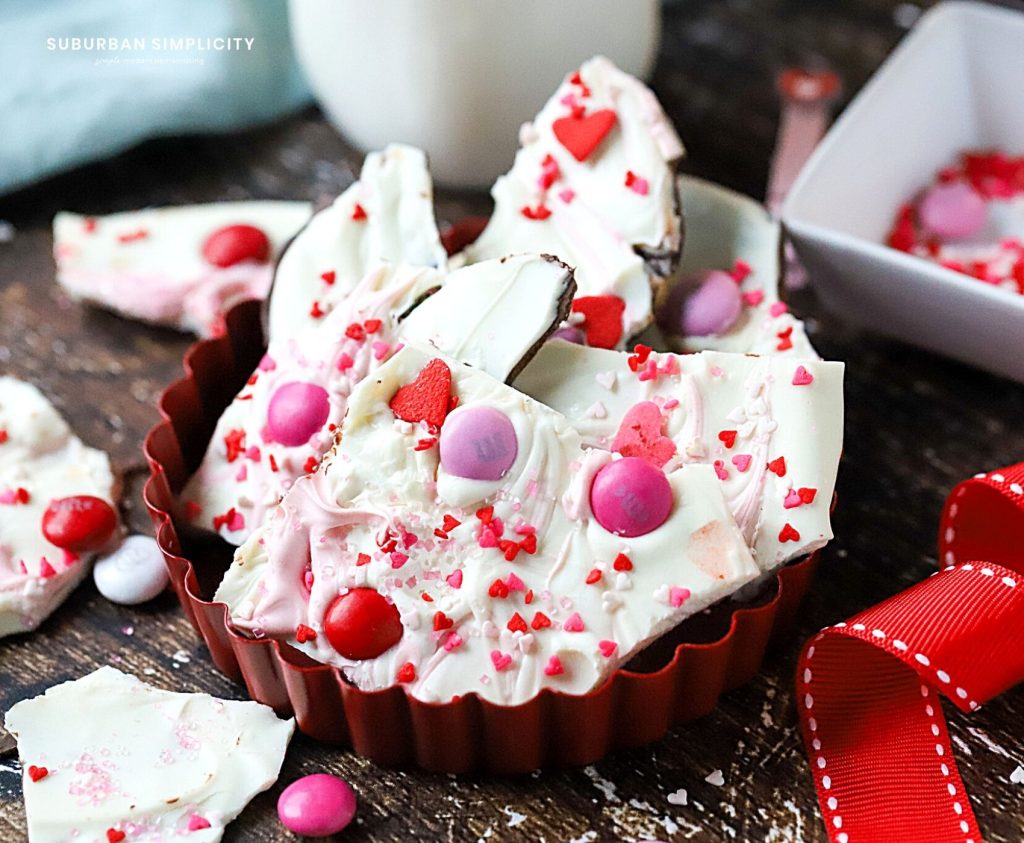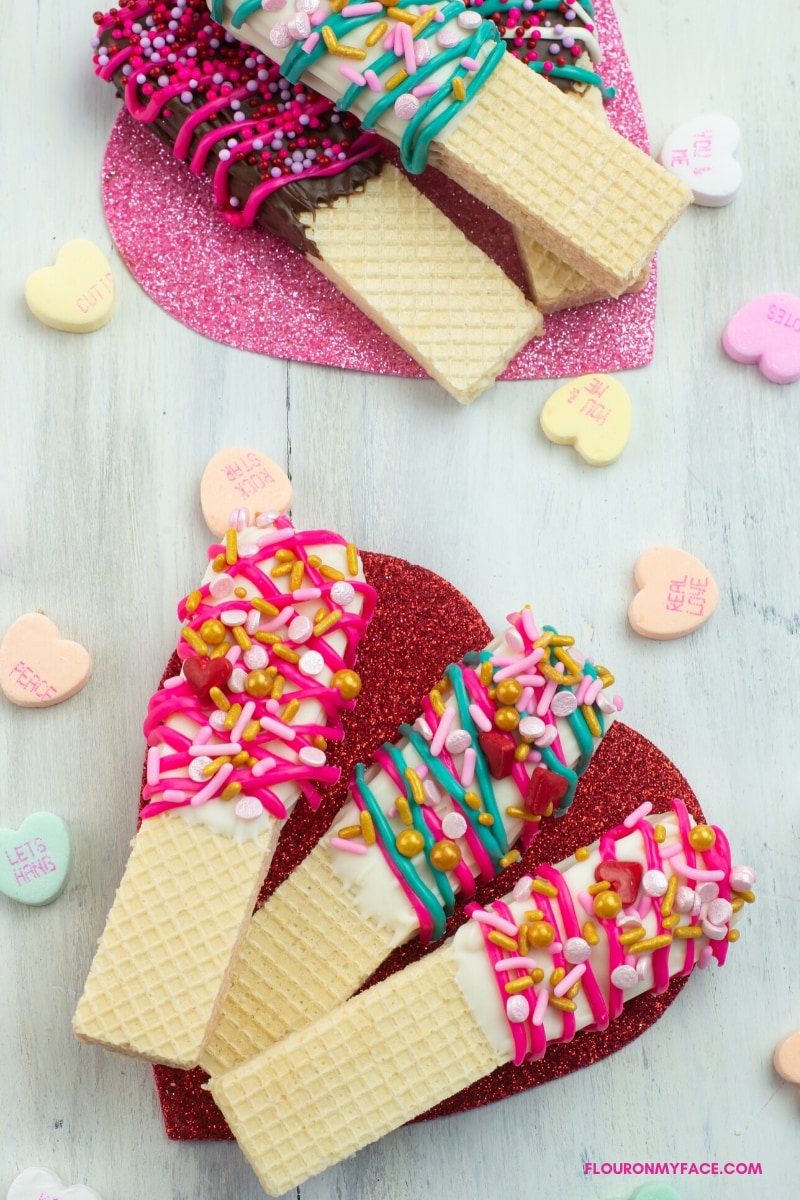 Delightful Valentine's Day Cupcakes
No kid can pass up a cupcake. These pretty confections take the…cake! If you don't have the time to bake one of these recipes, consider a Valentine's cupcake set. These whimsical Gnome cupcake toppers dress up even a simple boxed mix or store bought dessert.
Looking for a showstopping Valentine's Day treat for kids? Check out this one from Consumer Queen, a triple-layered Brownie Cupcake!
Want more Valentine's Day ideas for kids? Try these inexpensive tips including crafts, cards and recipes.