kids
busy until you get to the front of the line! I'd venture to say that not too many people
enjoy
standing in line. That's why they invented the Disney FASTPASS, right? Here are my 12 ideas for what to do with kids waiting in line at Disney parks.
Mom Rewritten uses affiliate links which means I may earn a small commission if you purchase through the links in these posts. As an Amazon Associate I earn from qualifying purchases. For more information, see the Privacy Policy and Disclosures tab.
Safe Disney Travel During Reopening
With Disney parks reopening there are some significant changes at the parks, including hours, restaurant dining, and entertainment. It's very important that if you're planning a Disneyland vacation or Disney World trip, that you are well aware of current protocols and guidelines at the parks and resort hotels.
Before planning a trip, read the updated tips about the Disney Parks reopening, including safety protocols and what's operating differently than usual right now. Some of the aspects included in this article may vary from what is currently offered (including Fastpass+ and character meet n' greets). Please also note that photos shared in this article were taken prior to 2020 and that facial coverings are currently required both in and around the theme parks.
Best Uses of Waiting in Line at Disney Parks
Disney parks tend to have a "hurry up and wait" kind of feel. There can be a lot of rushing around, getting to the parks on time. Then you're hurrying to the next attraction. And suddenly, everyone is stopped at the end of a long queue with a lengthy wait ahead. Kids especially can get really bored with the standing and the constant waiting in line at Disney theme parks.
Waiting in line at Slinky Dog Dash in Toy Story Land at Walt Disney World or Radiator Springs Racers inside Cars Land at Disney's California Adventure park? I've included ways to keep kids and toddlers entertained in queue while waiting to board. There are many things you can do while waiting in line with kids at an amusement park.
In addition to a few practical ideas, there are also games you can play while waiting in line at Disney parks. I also include thoughts on the best handheld toys for waiting in line with kids. Hopefully these tips will help to ease the, "Are we at the front of the line yet, MOM?" comments!
1. Study a Paper Disney Map
Where are you headed next and how will you get there? Waiting in line is the perfect time to pull out the paper map and plot your course. There are complimentary paper maps and other fun guides near the front entrance (usually near City Hall, just ask a Cast Member). There are maps in various languages too, which are great souvenirs.
Yes, the online phone apps are fine too, but there's just something nostalgic about the paper maps at Disney. They also have a lot of great information written on them, so read all the fine print. The map key will let you know where the nearest bathroom is too, in case that's your next stop.
You can also use the Disney map to try a little game with younger kids waiting in line. See if they can find certain icons by asking them questions, like, "Where's Space Mountain?" or "Did you find Peter Pan's Flight? That's where we're going next!"
During various times of the year, there's often a paper "Food Guide" you can grab as well. This is a great way to window shop for dining options and snacks while waiting in line at Disney.
2. Have a Snack
Did you know you can bring your own food into Disney parks? This is an ideal budget tip and another way to spend the time while waiting in line at Disney. Dry goods that you pre-package into snack-sized bags are perfect. Things like nuts, dried fruit, trail mix, chopped veggies or sturdy crackers work well. If you finish the snack, you can dispose of the baggie (there are always trash cans in the queue for this). Or if you reach the end before your snack is done, just seal up the bag and put it in your backpack or pocket.
Of course you can always grab something in the parks to eat while waiting in line as well. Marshmallows on a stick, corn dogs, and Mickey pretzels are all great snacks to nibble for kids waiting in line at Disney. My friend Jessica at The Happiest Blog on Earth shares her tips on snacks under $5 at Disneyland.
3. Play a Disney-Inspired Game
Kids love to play games and if they have your full attention while waiting in line at Disney, it's the best time to play! These are a few easy Disney games to play in the queue or while waiting for food to arrive at full-service dining restaurants.
Pictionary – Keep a small spiral-bound notebook and pen handy for quick games of Pictionary. The artist can come up with the idea (for example, Disney movies) and everyone in the group can try to guess.
Who Am I? – This is our family favorite in the car too. One person chooses a Disney movie character and the others have to ask questions that can be answered with a yes or no answer (ie: "Does this character have fur?" or "Does this character sing in their movie?")
Disney Travel Games – There are also Disney travel games that you can tote through the line and they'll easily fit in your day pack. Games like World of Disney Eye Found It Card Game are quick to pull out and play while in queue.

Another fun and easy travel game is Mad Libs. Disney has some really fun versions including:
Games to play on our smart phone are a popular way to pass the time in line. We personally don't play games on our phones when waiting in line (Wi-Fi can be spotty in the parks). But if you like to play online games, Disney has some great apps. We enjoy Disney Dream Treats, Disney Magic Kingdoms and Inside Out Thought Bubbles.
Especially designed to be played waiting in line with kids, Play Disney Parks is available through the Disney Parks app. You can collect points for accomplishing different tasks and playing games in line, including Star Wars: Galaxy's Edge.
4. Explore the Disney Mobile App
Thinking about hitting up Splash Mountain but want to know the ride's wait time before traipsing across the Lands? Need to know where to spot Mickey? Have to get a dining reservation on the fly? You can find all this information right at your fingertips on the Disney Mobile App. Check out the free Disney Mobile Apps for Disneyland and Walt Disney World.
These free apps can help you plot out your day most effectively and save time. If you've purchased MaxPass at Disneyland, you'll be able to book your next FASTPASS on the app while you're still waiting in line! Once you've scanned in for your ride with FASTPASS, go onto the app and schedule your next ride. By the time you exit that ride, you could potentially be able to quickly get on the next attraction.
Just remember to bring an external Phone Charger and cord if you're going to be using your phone a lot. I always find that when I'm using the apps and taking photos, I have to recharge my phone at least three times a day!
I recently purchased a Fuel Rod to use when I'm in the parks. Swap them out as many times as you wish throughout the day. I love that I've been able to easily find Fuel Rod stations at both Disneyland and Disney World so I never run out of charge on my phone!
5. Plan Your Next Meal (or Order It!)
If you didn't make any Advanced Dining Reservations at Disney World, take this time waiting in line to figure out where you'll be dining next. At Disneyland there are so many diverse places to eat inside the parks, at the hotel or inside Downtown Disney District. If you already have a restaurant decided on, I highly recommend figuring out what you're going to order ahead of arrival. It really saves time that would be spent in the restaurant perusing the menu if you plan your meals ahead of time.
I'm a little extra and like to print out the restaurant menus. My family can look them over in line and have everyone decide ahead of time. My kids use a pen and circle what they want, making it easy to remember everyone's order. This way one adult is in charge of ordering for the group and it expedites the process. You can also see the menus of most Disney restaurants directly on the mobile app.
Many of the Disney World and Disneyland quick service dining locations offer Mobile Ordering via the app. This is an awesome time saver! While you're waiting in line at Disney, simply pull up the restaurant you'll want to eat at. Enter in your order (the credit card is stored in the app). When you're done with the ride and ready to eat, go to the restaurant. Click the "I'm here" button then approach the Mobile Order window. Within minutes your food will be ready!
6. Journal Your Memories
A small hard-backed spiral-bound notebook is perfect for jotting down special memories throughout your trip. This is also a great activity for when you're waiting for a meal to arrive at the table service restaurant. Pass the journal to a new family member to write in for each queue. This Kids Travel Journal: Mouse Edition is specific to Disney travel. For little ones that can't write yet, have them draw a picture of their memories.
Another way to capture memories is with a photo book that you put together once you get home. As you're traveling, involve the kids in spotting items in the Disney parks that coordinate to a letter of the alphabet. It's like an in-the-park scavenger hunt to find photos that fit each letter! Once home, print the photos and put them in an ABC book. All the DIY Disney details are here in this TravelingMom post.
7. Look for Hidden Mickeys
They're everywhere! You'll probably be able to find a few on your own because Imagineers hid them in plain sight in many of the line queues! But if you need help, check out these books:
8. Take Pictures and Look at Pictures
No better time when you're smooshed together in a queue than to snap a full-family selfie! Some line queues have interesting props to pose with along the way, so get out your camera and capture the moments.
If you've purchased Memory Maker at Disney World or Maxpass at Disneyland, you'll be able to access your Photopass pictures on the mobile app. We love passing the time in line by looking back through our photos of the trip thus far. The Photopass photographers even add on your on-ride photos so you can get a giggle at the funny faces you made going on Seven Dwarfs Mine Train!
9. Take a Nap?
Well, if you're a baby or a toddler, a nap is a necessity! Yes, stroller naps happen (check out my travel partner Kingdom Strollers if you're headed to Walt Disney World). But if you want to continue on with your day despite the snooze session, you'll need to carry your child through the line.
In most cases, your stroller won't be allowed in the queue. If you have a front carrier, pop your little one in and let them nap while you wait. Here are more tips about traveling to Disney with a baby.
What about when you get to the front of the line and baby's still sleeping? You can always grab a Rider Switch pass so that the grown ups can take turns with the sleeping child. My friend Leslie outlines the Rider Switch system for Disneyland on her site Trips with Tykes.
10. Plot the Next Adventure
My kids always want to know what we're doing next. When you have to stand in line, you might as well decide where you're headed next. Personally I always create a loose touring plan before our trip. I take that time to brush everyone up on what's to come. This way when you hit the ride exit, everyone knows what to expect.
11. Play with a Toy
Young kids tend to get pretty squirrelly waiting in line so give them something to occupy little hands. While waiting in line at Disney with kids, a toy may help them resist climbing on the rows of bars, squabbling or hanging all over each other! Have a small drawstring cinch sack with you to keep these toys (and maybe a few snacks) handy in queue. Pull one out as a surprise each time your kids are desperate for entertainment! Here are a few good toy suggestions to bring in line while waiting at Disney: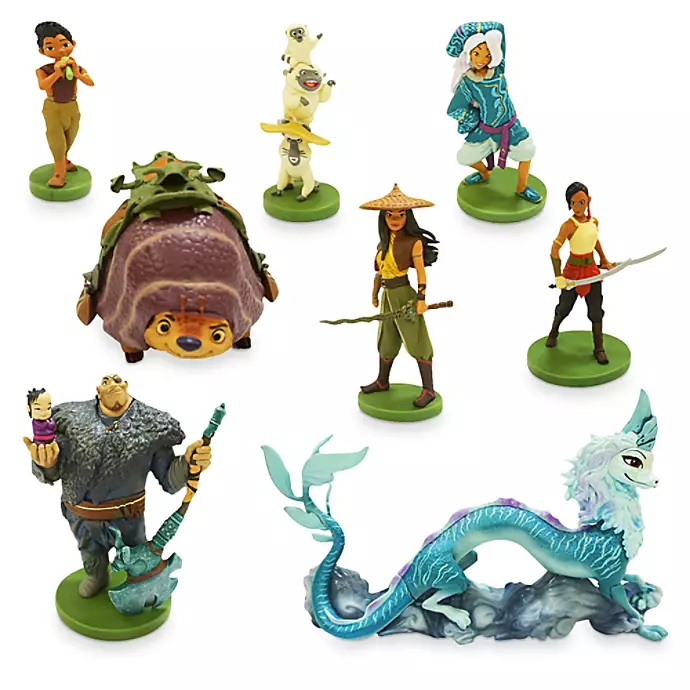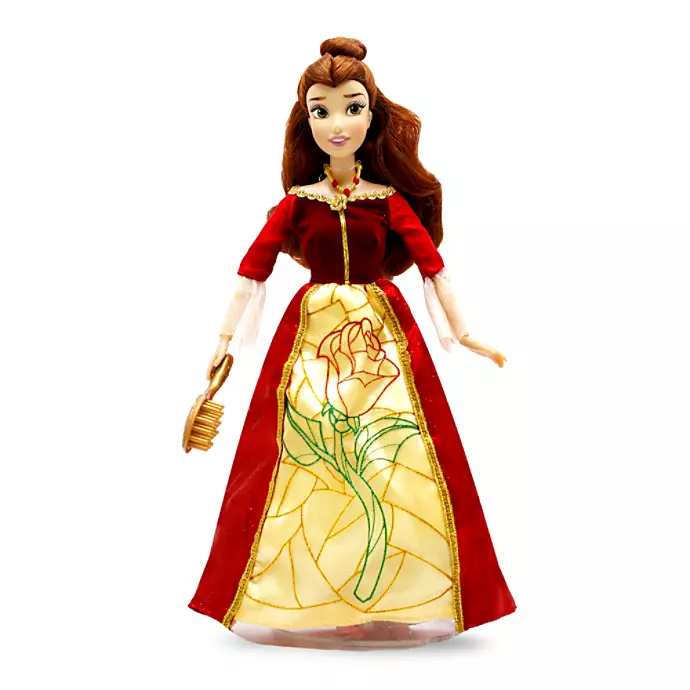 Avoid any toys that need a lot of space, like a light saber. And don't bring a toy into line that will annoy other guests, like a balloon that may hit people on their heads or a wand your kids will poke at people. A small plush l is usually appropriate and can be purchased in the parks or online at ShopDisney before your trip. Read these additional tips for taking preschoolers to Disney.

12. Apply Sunscreen
This last one is practical and necessary. But making the most of your waiting time can help you experience everything you want to do! Outdoor queues can make you feel like you're cooking under the sun. Waiting in line at Disney is a great time to reapply another coat of sunscreen. If you're sweating, pat off the sweat with a napkin and then apply.
Skip using spray-on sunscreen while standing in line though. The quarters in queue are a bit tight for that (and not everyone wants your sunscreen mist in their eyes!) I particularly love using a sunscreen stick for applying on kid's faces. Kids are so wiggly and sunscreen lotion can quickly drift into the eyes.
Need Personal Help With Your Disney Vacation?

Purchase discount Disneyland and Walt Disney World tickets and vacation packages from my affiliate Get Away Today. Get Away Today offers complimentary concierge service that includes price monitoring. Use the Promo Code REWRITTEN and receive an extra $10 off any 2-night or longer Southern California package. (Hotel and 2 ticket minimum purchase to qualify for the discount).

If you're waiting in line at Disney, there are some constructive ways you can spend the time. In particular, you probably want to know how to keep