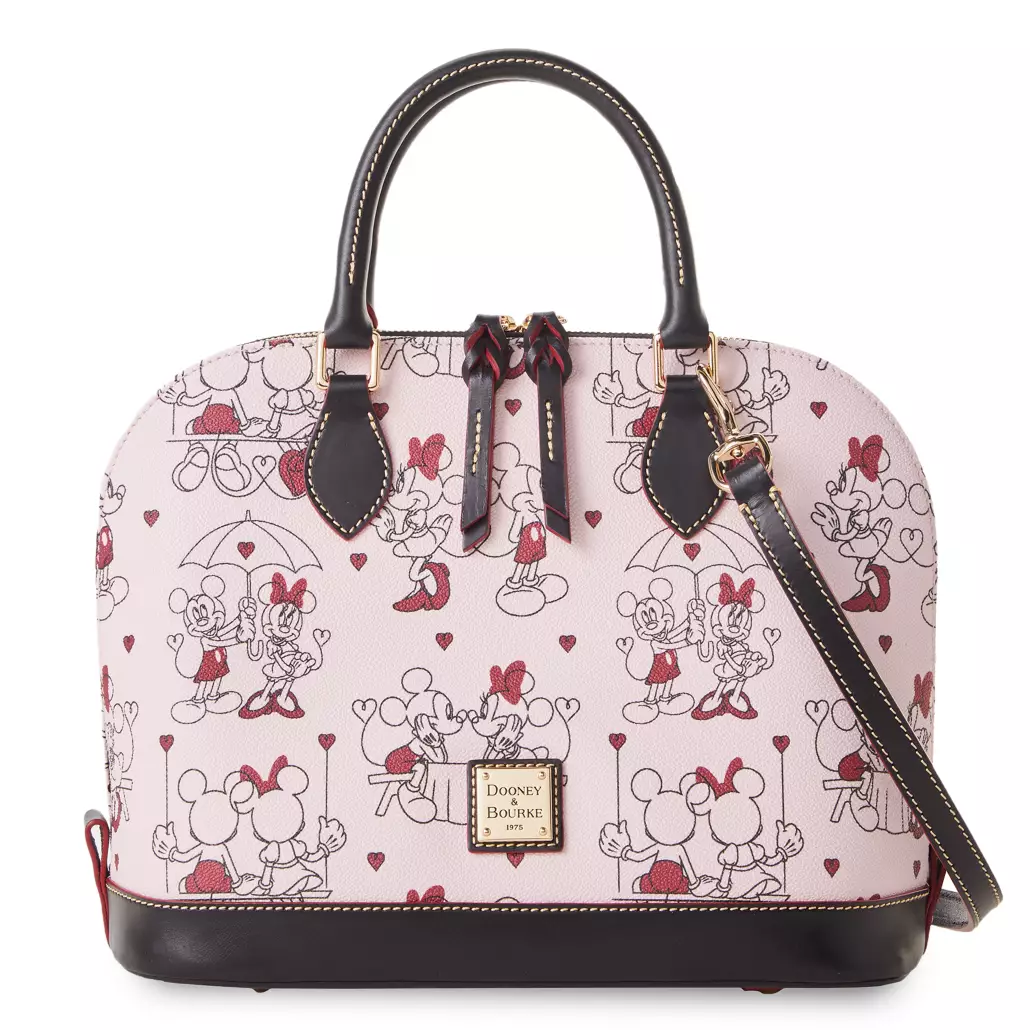 Mom Rewritten uses affiliate links which means I may earn a small commission if you purchase through the links in these posts. As an Amazon Associate I earn from qualifying purchases. For more information, see the Privacy Policy and Disclosures tab. This post originally published Feb 1st, 2017 and has been updated and republished with a new date.
Ways to Celebrate Valentine's Day at Disneyland
If your Disneyland vacation falls during Valentine's Day, you might wonder how the holiday is celebrated in the Parks. Does Disneyland decorate for Valentine's Day? Are there romantic spots at Disneyland? Keep reading for sweet tips for couples at Disneyland.
There are opportunities for romance at Disneyland sprinkled in like pixie dust throughout the Parks! And if you have the kids with you, there are still some very sweet ways to honor the special day.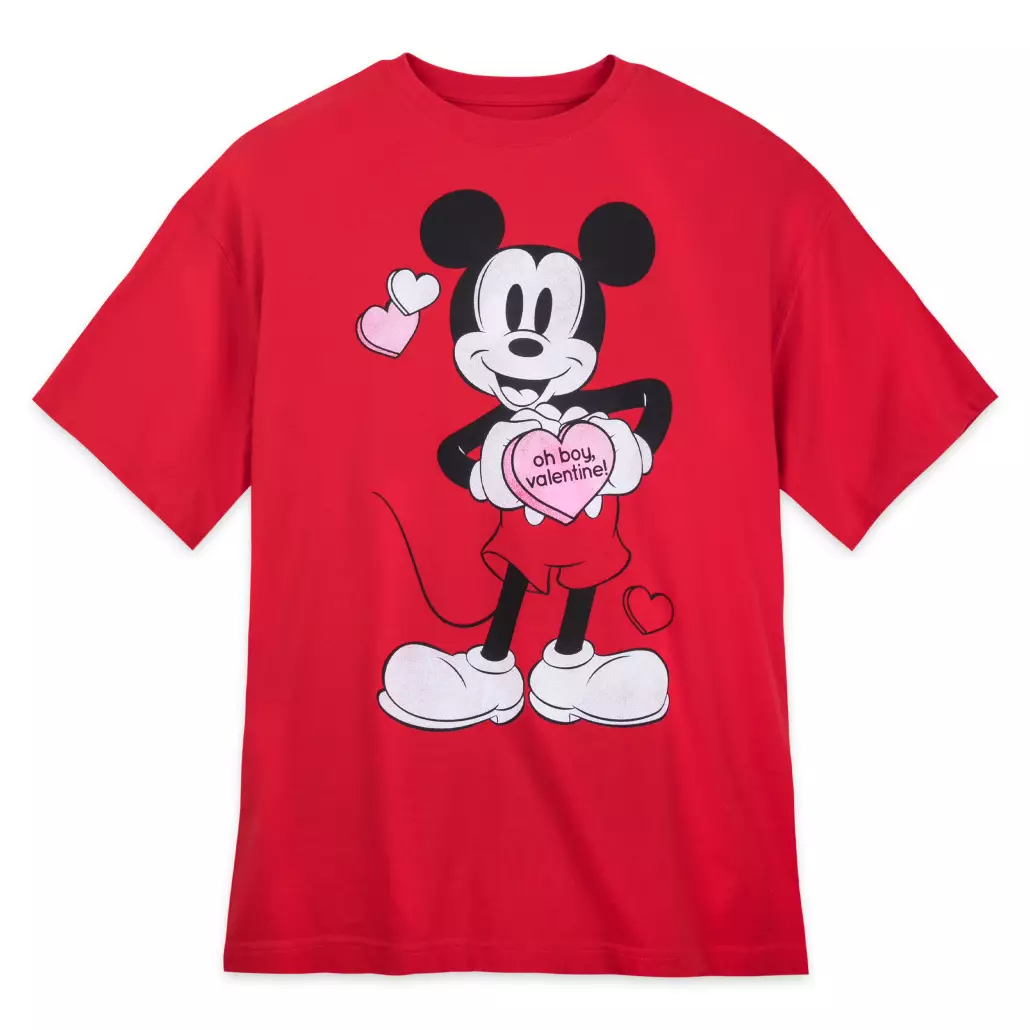 Celebrating Valentine's Day at Disneyland 2022
In 2019, the Disneyland Resort celebrated Minnie and Mickey's love during a Valentine's Day celebration. Entering Disneyland Park, there was a floral portrait of Mickey Mouse made of flowers. Festive Valentine's Day decorations could be seen along Main Street U.S.A and in the Small World Mall.
In 2022 expect to see some of the Disneyland Valentine's Day decor returned to Main Street USA., including photo opportunities with hearts and flowers.
There have been a lot of changes at Disneyland since the closure and there are things to know before going to Disneyland this year. With theme park tickets only sold on line and reservations required, it's important to plan vacations far in advance.
Discounted Disneyland Tickets!
My travel partners at Get Away Today offer both discounted Disneyland tickets and Anaheim-area hotels to fit any budget! Many hotels include exclusive discounts like free parking, complimentary breakfast or even free nights, just for booking through Get Away Today.
Disneyland tickets purchased now are good through December 31st, 2023. We never know when Disney will increase prices so there's always a potential savings of hundreds of dollars for families. Purchase your multi-day tickets through Get Away Today now.
When you're ready to book your full Disneyland vacation, my friends at Get Away Today are ready to help! Mention code REWRITTEN to receive an extra discount off your SoCal vacation package of two or more days.
Valentine's Day Breakfast at Disneyland
Start off the day on either a sweet or a savory note. Since you may WILL indulge in some sugary treats through the day, might be best to have some protein in your tummy first!
My family likes to grab breakfast inside Downtown Disney District and eat while we wait for rope drop. There are hearty (and low-priced) breakfast sandwiches at La Brea Bakery.
Inside the parks if you're prefer a leisurely breakfast with your sweetie-pie, you can dine on Mickey waffles, eggs, bacon and fruit at Carnation Cafe. Or if you do want to start the day with something sweet, swing into Jolly Holly Bakery & Cafe for a cinnamon roll or muffin.
One of the best choices for a Valentine's Day at Disneyland breakfast is character dining. Choose Minnie & Friends – Breakfast in the Park for an extensive breakfast buffet. Characters dance through the dining area for a whimsical start to your morning!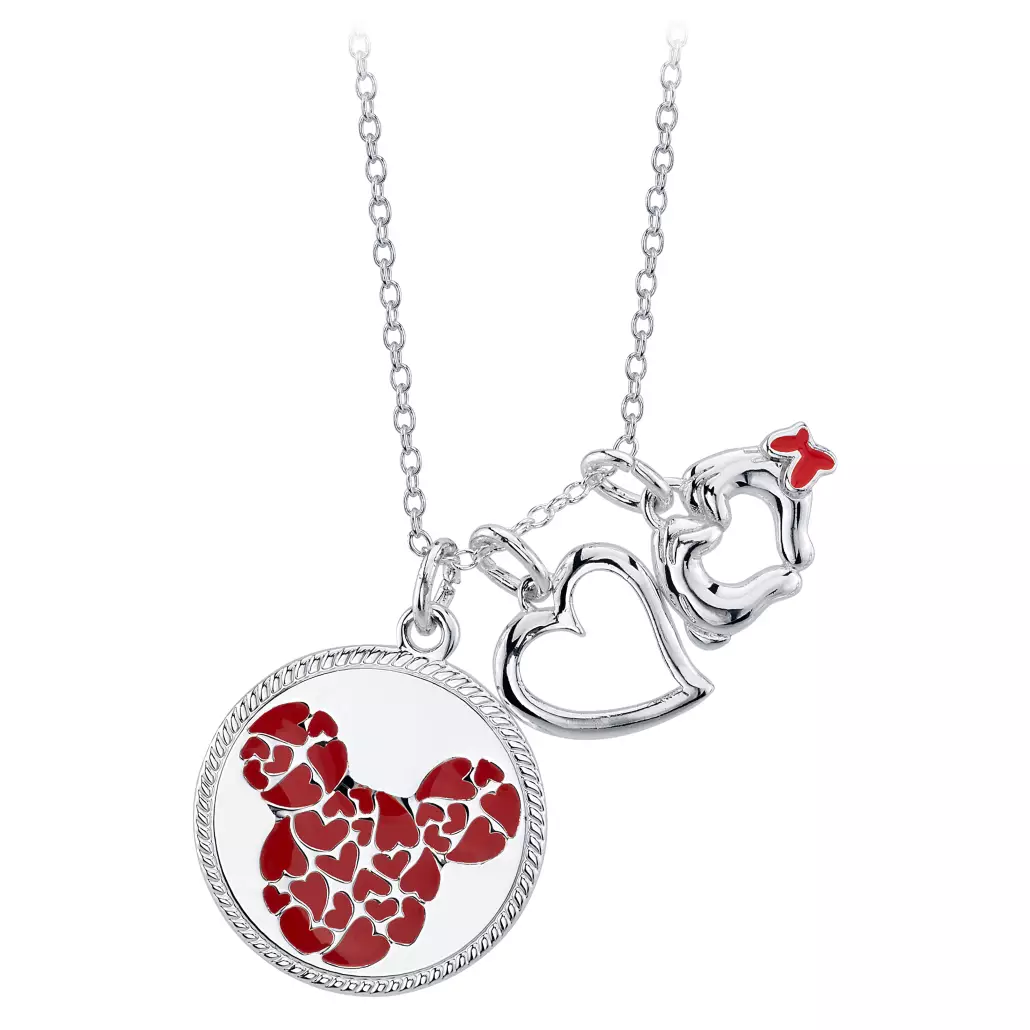 Disneyland After Dark – Sweethearts' Night
Stay after nightfall with your honey during the Disneyland After Dark event, Sweethearts' Night. The event is held February 1st, 3rd, 8th, 10th and 14th, 2022 at Disneyland Park. A special ticket event is required. This nighttime special events runs from 8 pm to Midnight (with mix-in starting at 5 pm). There will be a fun dance party, photo ops with Photopass photographers and unique character greetings.
This annual event event is SOLD OUT for 2022. But if you were lucky enough to get a ticket, these exclusive treats are being offered during the Sweethearts' Night event.
Galactic Grill – Valentine's candy themed My answer is…Churro! and the Star-Berry Cheesecake Shake.
Jolly Holiday Bakery Cafe – Ham and Straw-Brie Sandwich.
Stage Door Café – Sweetheart Funnel Cake
Need a Babysitter?
Valentine's Day at Disneyland or not, sometimes adults just want a date night by themselves in the park. Consider Nanny-Land for professional nanny service, either inside Disneyland or at an Anaheim-area hotel. Each nanny can watch up to four children so that grown ups can have time alone.
Use code REWRITTEN at Nanny-Land and receive a special discount off of the service. Choose from one of three Nanny-Land professionals:
Gold Crown Nannies have Disneyland Magic Key annual passes. They serve as an extra set of helping hands, go on rides with children or watch kids while parents take a break inside the theme parks.
Knight Nannies are specialty nannies who come to your hotel room. They use a fun Disney-based educational theme to entertain children without toys, electronics or television.
Silver Crown Nannies watch children at the hotel, either for a date night or a morning "Sleepy Session" so that parents can sleep in!
Nanny-Land operates at both Disneyland and Walt Disney World.
Use code REWRITTEN at Nanny-Land and receive a special discount off their services!
Lovable Disney Souvenirs for Kids
Keep your eyes open for adorable love-inspired souvenirs in the Disneyland shops. If you like to purchase your souvenirs online and have them arrive to you at home, visit ShopDisney online. They have dozens of precious Valentine's Day themed items that will delight everyone.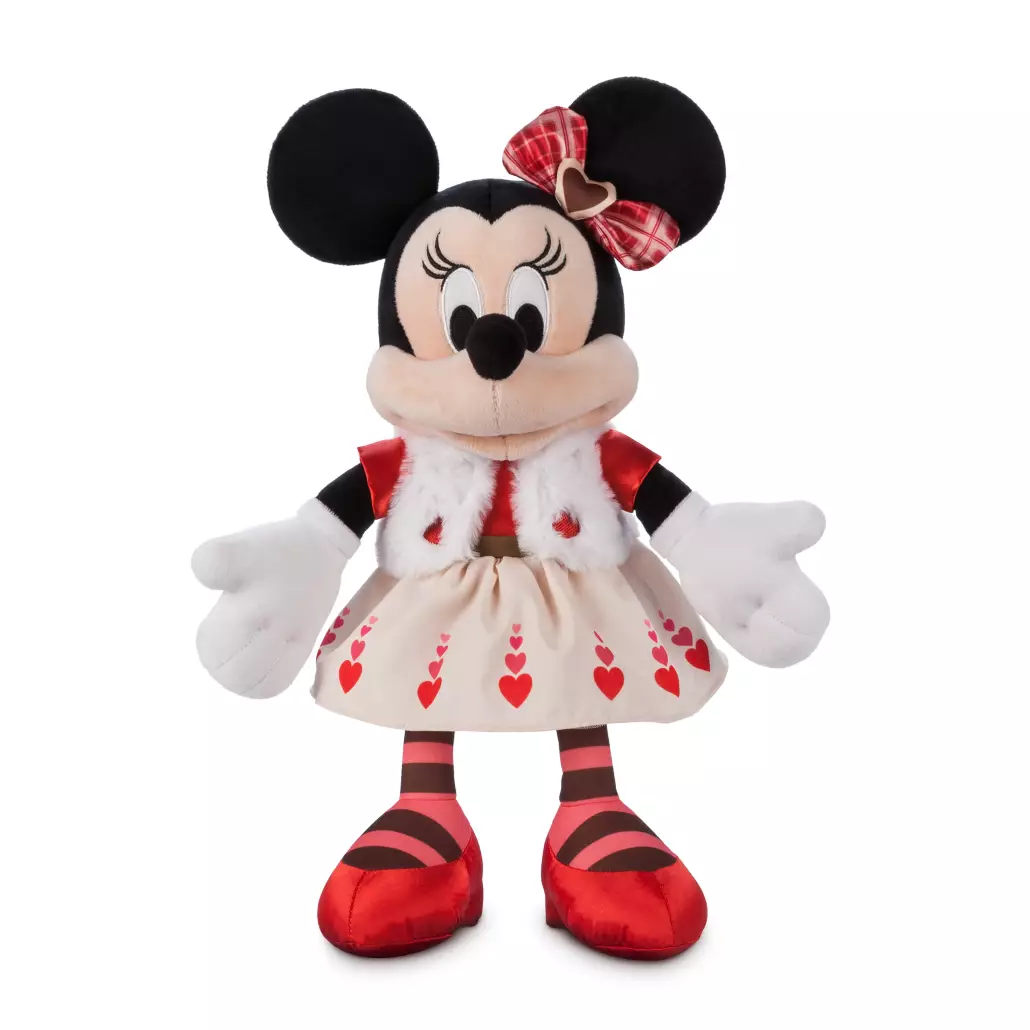 Very Sweet Valentine's Treats
In 2022 Valentine's Day at Disneyland will once again include lots of lovable treats! Here's where to look for each of these seasonal foods:
Gibson Girl Ice Cream Parlor
Sweetheart Sundae – available 2/11-2/14. Strawberry, vanilla and chocolate ice cream, strawberry sauce, caramel and chocolate drizzle, whipped cream, and red sugar sprinkles topped with a chocolate-covered strawberry.
Red Rose Taverne:
Gorgeous Grey Stuff – available 2/1-2/28. Red shortbread cookie, red velvet cake, raspberry, cookies & cream mousse, and heart sprinkles.
Heart-shaped Butter Cookie – available 2/1-2/28. Heart-shaped shortbread cookie with strawberry glaze, white chocolate drizzle, and heart sprinkles.
Strawberry Sweet Tea – available through 3/28. Black Tea with lemon and sweetened with strawberries.
Galactic Grill:
Galactic Sunrise Slush – available through 3/1. Strawberry limeade with a mix of sliced strawberries and purée served with a light-up glow cube.
Tomorrowland Churro and Pretzel Stands
Sour Cherry Churro or Sour Cherry Cream Cheese-filled Pretzel – available through 3/1.
New Orleans Square Churro Stand/Critter Country Churro and Lemonade Cart
Strawberry Churro – available 2/1-2/28
The Tropical Hideaway
Valentine Swirl – available 2/1-2/28. DOLE Whip watermelon and cherry swirl.
Valentine Sweets in Disney California Adventure Park
Clarabelle's Hand-Scooped Ice Cream
True Love Sundae – available 2/11-2/14. Scoops of vanilla and strawberry ice cream served in a waffle cup and topped with strawberry sauce, cherry whipped cream, sprinkles, and a chocolate-covered strawberry.
Town Square Churro Stand (available Feb. 1 through Mar. 1)
Sweet Strawberry Dipping Sauce Sweet strawberry dipping sauce
Fiddler, Fifer & Practical Café
Valentine Macaron – only available on 2/14. Red and white macaron and strawberry buttercream filled with strawberry jam and brownie.
Downtown Disney District Delights
No park ticket? You can still get into the romantic spirit with one of these treats or gifts, available in the Downtown Disney shopping district.
Black Tap Craft Burgers & Shakes – Red Velvet CakeShake is topped with a slice of red velvet cake, whipped cream, chocolate drizzle, and a cherry from February 12 through Valentine's Day. For the entire month of February, look for the Velvet Cake Batter Shake and a Truffle Hot Honey Chicken Sandwich on the menu.
Kayla's Cake – Pink heart-shaped macarons with Persian rose buttercream.
Sprinkles – Heartthrob Red Velvet cupcake, a twist on the classic red velvet cupcake. This limited-time treat is available Jan. 31st through Feb.14th, 2022.
Wetzel's Pretzels 'A Choco-Lot of Love' pretzel is topped with cinnamon sugar, dulce de leche and rich chocolate fudge.
Marceline's Confectionery – "Bee Mine" Granny Smith apple, dipped in caramel and red chocolate. Choose strawberry chocolate cake pops, heart-shaped "Bee Mine" krispy treats, chocolate dipped strawberries and dark chocolate marshmallow wands.
Savory Bites for a Valentine's Mood
It's not all about the sweet tooth! Disneyland has some special savory offerings just through the Valentine's season.
Galactic Grill
Spicy Nash Chicken Sandwich – available through 3/1. Fried breaded chicken breast smothered in house-made Nashville hot-inspired sauce, with bread-and-butter pickle chips, and mayo on a toasted bun served with choice of Greek yogurt or french fries.
Alien Pizza Planet
SpaceDip Pizza Slice – available through 3/1. Pizza topped with spinach & artichoke dip, chicken, capicola, and assorted cheeses.
Valentine's Day Fun for All
Splitsville Luxury Lanes – Family fun for all, enjoy a round of bowling and dining. Splitsville's menu offers up sushi, pizza, sandwiches and salads. Adults can sip on the The Final Rose Cocktail, a light and refreshing spirit.
Live Music – During the entire month of February, the Downtown Disney District Main Stage will showcase a variety of music including jazz, R&B, Motown, funk and reggae.
Sweet Valentine's Day Gifts
Pandora – Pop into the Pandora shop in New Orleans Square or in Downtown Disney for a Valentine's Day gift she'll never forget. Even better, buy it early online via ShopDisney and have it ready for gifting at the parks!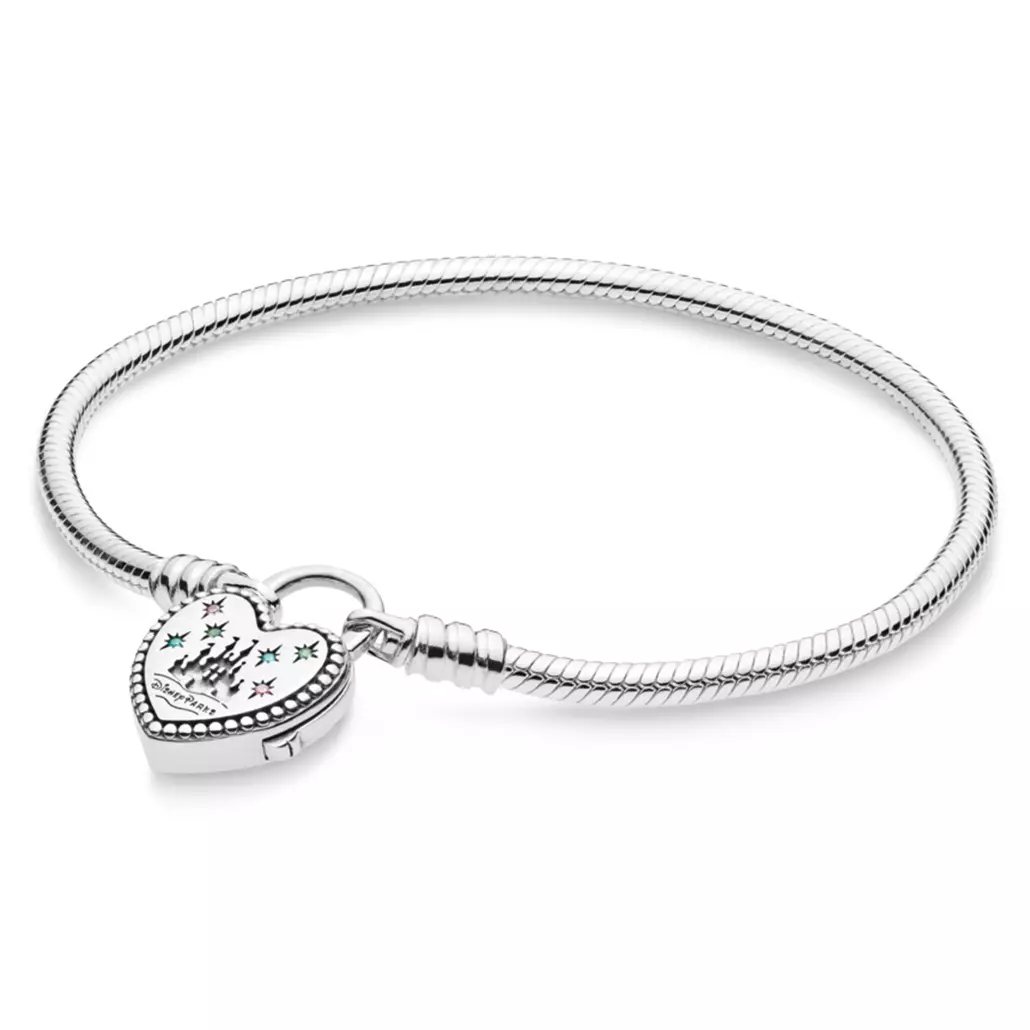 Lovepop – This shop offers up everlasting one-of-a-kind flowers and pop-up cards, including this adorable version featuring Grogu.
Hotel Valentine's Day Offerings
If you don't usually splurge on a Disneyland Resort Hotel, this is the perfect season in which to indulge in the magic! The Paradise Pier, Disneyland Hotel, and Grand Californian are offering up special rates from Valentine's Day and beyond – book early!
Valentine's Gift Basket – Overnight guests of the Disneyland Resort Hotels have the opportunity to purchase a Valentine's basket. This gift basket includes Mickey Mouseketeer ears, Minnie Mouse sequin ears, a box of macarons and a silver Disney frame. To purchase, guests must visit the hotels' front desk upon arrival. Deliveries take place February 11th through February 14th, 2022.
Disney's Grand Californian Hotel & Spa
The seasonal cart inside the hotel lobby offers up holiday treats including Mickey Mouse-shaped Valentine's cookies, heart-shaped sugar cookies, chocolate Minnie Mouse-shaped rice krispy treats, chocolate dipped strawberries, and ombre macarons.
Tenaya Stone Spa – After touring the theme parks, indulge in a pampering treatment inside Disney's Grand Californian Hotel & Spa. The Rosé and Roses Foot Treatment is available only from January 30th through February 15th, 2022. Feet will soak in an exquisite rose' fragranced foot bath with floating rose petals. Then be treated to a cleansing exfoliation and massage.
GCH Craftsman Bar – This poolside restaurant will serve up Valentine's cocktails throughout February. Look for the Tuxedo Strawberry, the California Crush, and Love's Lantern (with a glowing cube!).
Disneyland Hotel
Valentine's Day Photo Spot – From February 11th – 15th, look for the pink floral heart between the Mickey Mouse and Minnie Mouse topiaries near the Fantasy Tower.
The Coffee House – Choose from the red velvet cupcake, Sable Heart cookie with raspberry filling, and raspberry mocha coffee for the month of February.
Valentine's Day After Dark
Finding a lovely spot to watch the setting sun at the Disney resort is a perfect way to close out the day. The sun will set behind the Pixar Pal-Around so maybe catch a ride on this Ferris wheel for a panoramic view.
There are several dining locations in which to eat and watch the sunset. Grab a cocktail at Wine Country Trattoria. Dine on the patio at Carthay Circle for an unforgettable view over the crowds. The patio of Lamplight Lounge offers up dinner and view. Or take a seat on the steps in Paradise Park (located in front of the Little Mermaid ride).
Disneyland Valentine's Day Dinner
While there aren't any special Valentine's Day at Disneyland meals on the menus, you can still infuse lovely meals into your family dinner plans. Use MouseDining to help you snag that last minute Disneyland advance dining reservation!
Each location offers a kid's menu with favorites like chicken pot pie, macaroni & cheese or sustainable fish. Here are a few suggestions on what to order, including specialty cocktails, available just for the holiday.
Lamplight Lounge – available 2/11-2/14
The Love That Lasts a Life Time Sweet Cocktail
The Flame Spicy Cocktail
The Ex Sour & Bitter Cocktail
Valentine Cocktail Flight
Blue Bayou Restaurant has a flat iron steak dinner. For dessert, indulge in the vanilla-bourbon creme brulee or 8-layer hazelnut and chocolate cake.
The famous Monte Cristo sandwich is the highlight of the Cafe Orleans menu.
Wine Country Trattoria offers Italian bites like roasted vegetable lasagna, spaghetti bolonese and tiramisu.
The extensive and delicious dinner buffet at Disney's Grand Californian Hotel in Storyteller's Cafe is the best. Don't miss the vanilla sauce bread pudding for dessert!
For the ultimate sweet surprise ending, consider booking a specialty cake before your visit. You'll be able to have a chocolate or white chocolate celebration cake delivered for dessert at participating restaurants. This is a surprise Disneyland splurge that everyone can indulge in!
Disneyland With Kids Digital Magazine
Prep for the ultimate Disneyland vacation by subscribing to the Disneyland With Kids Digital Magazine. Issues will include Disneyland park tips, hotel reviews, news, and more, straight to your inbox. Fun activities to do at home, and a special kids corner activity section, to get the rest of the family excited for the upcoming trip!

An annual subscription includes 4 issues of the quarterly magazine plus monthly emails with exclusive content. Or grab a single copy to check it out! Subscribe to the Disneyland With Kids Digital Magazine.

What can you do to celebrate Valentine's Day at Disneyland? Whether it's just the two sweethearts or you've got the whole family with you, there are some very lovable ways to celebrate Valentine's Day at Disneyland. Keep reading for sweet ways to celebrate Valentine's Day at Disneyland from morning to night!