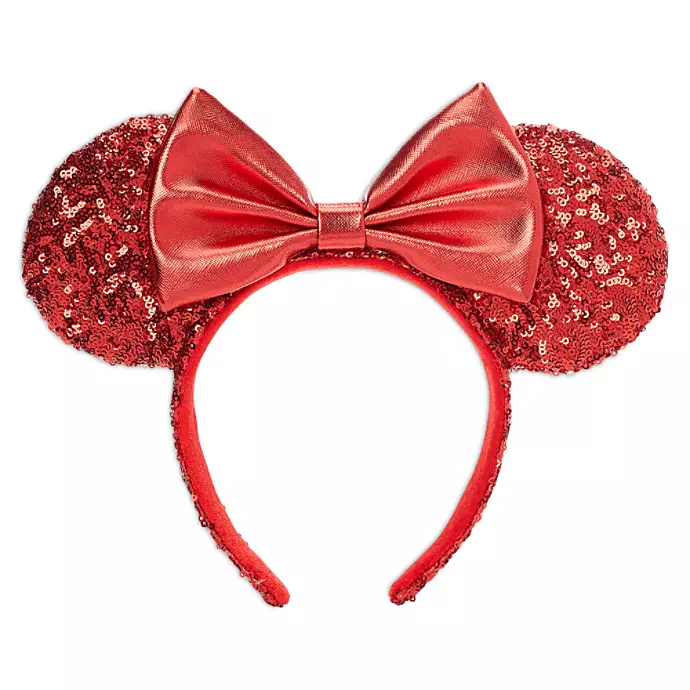 Mom Rewritten uses affiliate links which means I may earn a small commission if you purchase through the links in these posts. As an Amazon Associate I earn from qualifying purchases. For more information, see the Privacy Policy and Disclosures tab. This post has been updated for 2020, originally published Feb 1st, 2017.
Ways to Celebrate Valentine's Day at Disneyland
If your Disneyland vacation falls during Valentine's Day, you might wonder how the holiday is celebrated in the Parks. Does Disneyland decorate for Valentine's Day? Are there romantic spots at Disneyland? Keep reading for sweet tips for couples at Disneyland. There are opportunities for romance at Disneyland sprinkled in like pixie dust throughout the Parks! And if you have the kids with you, there are still some very sweet ways to celebrate!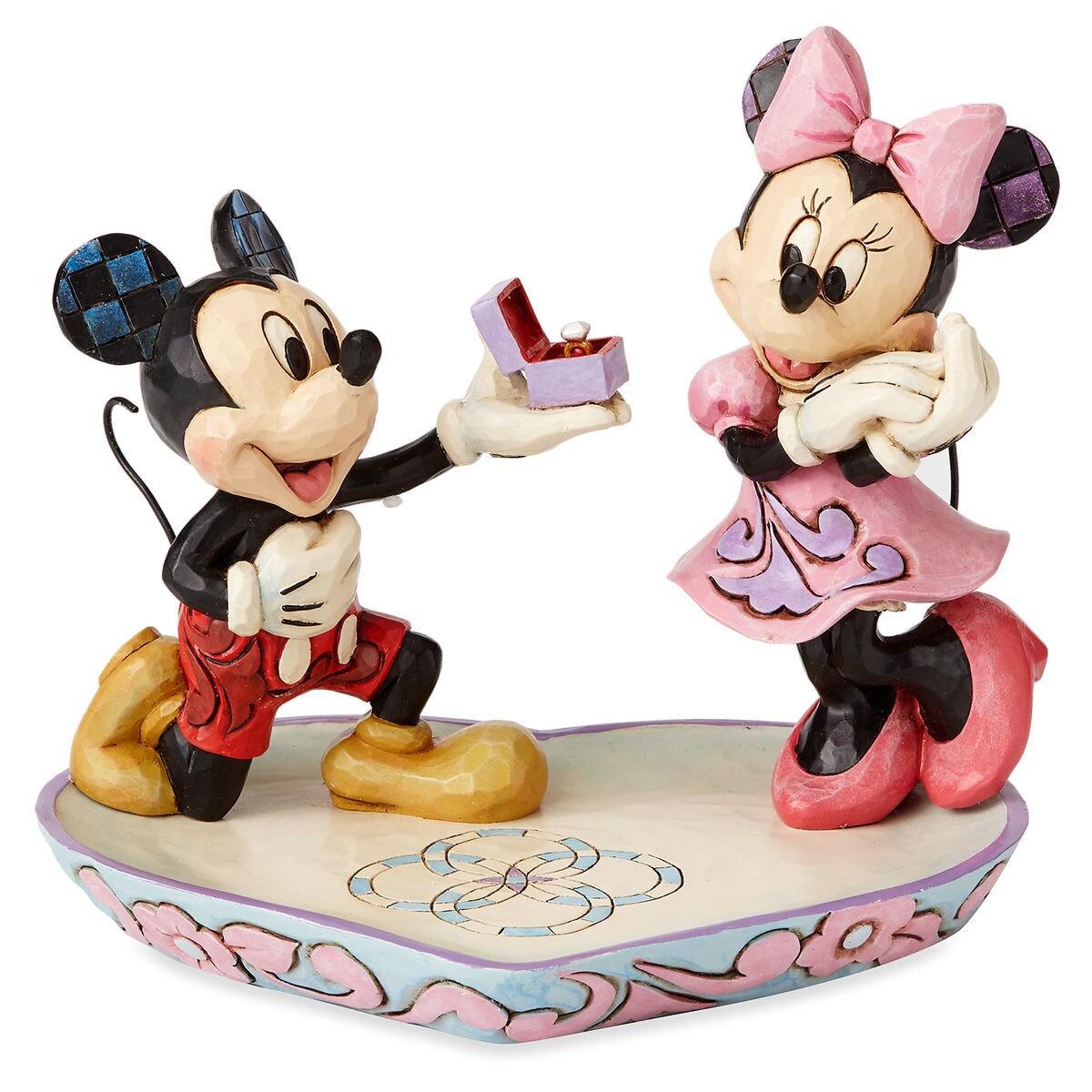 Celebrating Valentine's Day at Disneyland 2020
In 2019, the Disneyland Resort celebrated Minnie and Mickey's love during a Valentine's Day celebration. Entering Disneyland Park, there was a floral portrait of Mickey Mouse made of flowers. Festive Valentine's Day decorations could be seen along Main Street U.S.A and in the Small World Mall.
In 2020 some of the Disneyland Valentine's Day decor returned to Main Street USA. including a photo op with hearts and flowers.
1. A Valentine's Day Breakfast at Disneyland
Start off the day on either a sweet or a savory note. Since you may WILL indulge in some sweet treats through the day, might be best to have some protein in your tummy first! We like to grab breakfast inside Downtown Disney District and eat while we wait for rope drop. There are hearty (and low-priced) breakfast sandwiches at either Earl of Sandwich or La Brea Bakery.
Inside the parks if you're prefer a leisurely breakfast with your sweetie-pie, you can dine on Mickey waffles, eggs, bacon and fruit at Carnation Cafe and watch the crowds rushing by. Or if you do want to start the day with something sweet, swing into Jolly Holly Bakery and Cafe for a cinnamon roll or muffin.
2. A Fresh Bouquet from Disney Floral & Gifts
If you're staying at a Disneyland Resort Hotel, consider a call to Disney Floral & Gifts for the delivery of a magical floral arrangement. They can also go all out with romantic in-room decor like rose petals on the bed, spa robes and chocolate covered strawberries!
If you're celebrating the love with the whole family, they even have collections that include something for everyone, like red roses for Mom and sweet treats for the kids.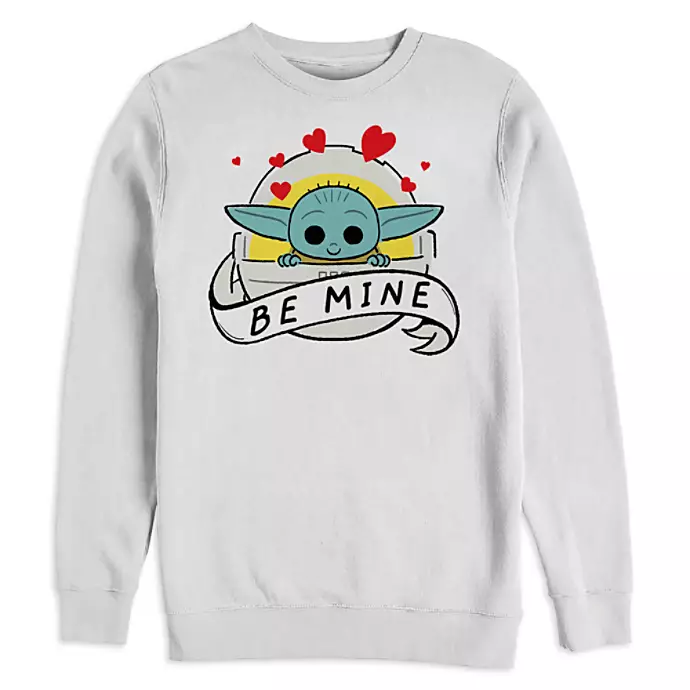 3. Disneyland After Dark – Sweethearts' Night
Stay after nightfall with your honey during the February 12th and 13th 2020 Disneyland After Dark event, Sweethearts' Night. This special ticket event is for all ages and runs from 9 pm to 1:00 am (with mix-in starting at 6 pm). There will be a fun dance party, photo ops with Photopass photographers and character greetings. You're going to love the special fireworks show! This event will sell out so purchase tickets early.4. Lovable Disney Souvenirs
Keep your eyes open for adorable love-inspired souvenirs in the Disneyland shops. If you like to purchase your souvenirs online and have them arrive to you at home, visit ShopDisney online. They have dozens of precious Valentine's Day themed items that will delight everyone.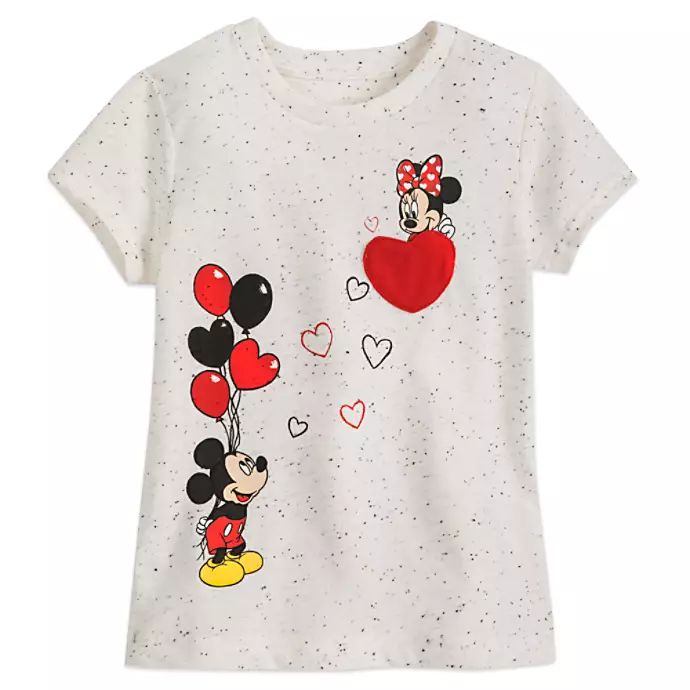 5. Very Sweet Valentine's Treats
2019 was the Get Your Ears on promotion which resulted in a bunch of Mickey and Minnie themed foods and snacks made especially during this time. In 2020 Disneyland Valentine's Day is the kick-off to offering lovable treats including this specialty funnel cake with a whipped cream Minnie on top.
In addition there are some extra special treats available, just for the Valentine's season. Many of them are themed to the "Land" they are being served in (like the Strawberries Horchata at Rancho Del Zocalo and Berry Cheesecake Fritters in New Orleans Square).
At Mint Julep Bar in New Orleans Square:
Chocolate-Strawberry Beignets
Strawberry Julep
All from Clarabelle's Hand-scooped Ice Cream in Disney California Adventure Park:
Valentine's Day Macaron (Available through Feb. 16)
Valentine's Day Bundt Cake Sundae (Available through Feb. 16)
Valentine's Day Ice Cream Bar (Available through Feb. 29)
Chocolate Waffle Valentine's Cone (Available through Feb. 29)
Valentine's Day Sprinkles (Available through Feb. 29)
At Disneyland Resort Candy Shops (Available through Feb 16th) – Marceline's Confectionery, Candy Palace, Pooh Corner, Trolley Treats, and Bing Bong's Sweet Stuff:
Strawberry Shortcake Marshmallow Wand
Dark Chocolate Marshmallow Wand
Pink Minnie Cake Pop
Strawberry Cake Pop
Red Rose Cake Pop
Minnie Donut Crispy Treat
Pink Minnie Crispy Treat
Pink Minnie Candy Apple
6. Downtown Disney District Delights
No park ticket? You can still get into the romantic spirit with one of these treats, available in the Downtown Disney shopping district.
Rose Champagne Heart Macaron (Available through Feb. 14. at Kayla's Cake)
Spritz in Love with blood orange gin, rosé, prosecco, and strawberry purée (Available through Feb. 29 at Naples Ristorante e Bar)
Milla's Chocolate Hazelnut Praline Ice Cream (Available through Feb. 27 at Salt & Straw)
Nibbles 85% Peruvian Chocolate Vegan Sorbet (Available through Feb. 27 at Salt & Straw)
Compartés Caramelized Popcorn Milk Chocolate (Available through Feb. 27 at Salt & Straw)
Raspberry Chocolate Chip Cupcake (Available through Mar. 1 at Sprinkles)
Valentine's Day Cupcake Boxes (Available through Feb. 17 at Sprinkles)
Chocolate-Covered Strawberry Churro (Available through Feb. 16 at California Churro)
"Be Mine" Italian Ice Cone (Available through Feb. 16 at LA Ice)
Red Velvet Cake Shake (Available Feb. 14 at Black Tap Craft Burgers & Shakes)
7. Savory Bites for a Valentine's Mood
It's not all about the sweet tooth! Disneyland has some special savory offerings just through the Valentine's season.
Stop by the Jolly Holiday Bakery Cafe for a Toasted Caprese Sandwich with mozzarella, oven-roasted tomatoes, arugula, pesto, and balsamic reduction on toasted sourdough, served with chips.
Spice it up with a Burnin' Hot Mac and Cheese Dog, available at Refreshment Corner. It's a Foot-long all-beef hot dog with spicy macaroni and cheese and spicy cheesy chips (served with chips or apple slices).
8. NEW FOR 2020 – So This Is Love – A Dreamy Wish Tea Party
Beginning February 7th 2020, guests can celebrate Cinderella's 70th anniversary at a limited time tea party. Held at the Disneyland Hotel Steakhouse 55, Fridays, Saturdays and Sundays starting February 7, 2020 from 12:00 pm to 3:00 pm. The menu includes a selection of salads, scones, tea sandwiches, desserts and a variety of teas, of course. Aperitifs, wine by the glass, ports and cordials are also available (extra charge). Be sure to book an Advance Dining Reservation!
9. A Valentine's Day Gift
Pop into the Pandora shop in New Orleans Square for a Valentine's Day gift she'll never forget (or buy it early online via ShopDisney and have it ready for gifting at the parks!)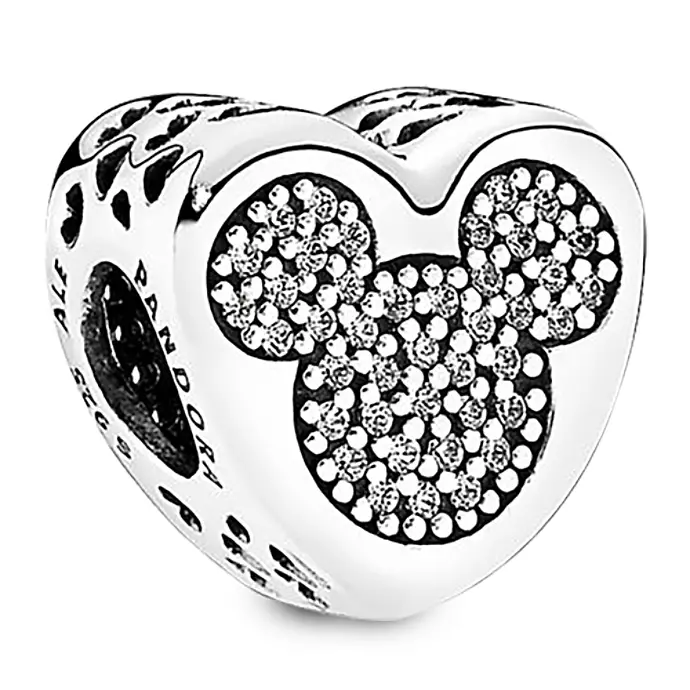 10. Disney Dinner for Two
Perhaps your Valentine's Day at Disney will be spent with just the two of you? A romantic dinner is in order then and Disneyland has a special meal planned.
If you're looking for an amazing splurge the ultra upscale Napa Rose inside Disney's Grand Californian has a 4-course Wine Country feast inspired by California. Be sure to book your Advance Dining Reservations early for this meal – It's only being offered on February 14th!
11. After Dark
Finding a lovely spot to watch the setting sun at the Disney resort is a perfect way to close out the day. The sun will set behind the Pixar Pal-Around so catch a ride on this Ferris wheel for a panoramic view. Or grab a drink at Wine Country Trattoria and take a seat on the steps in Paradise Park (located in front of the Little Mermaid ride). One of these nights, I'd love to dine on the patio at Carthay Circle for an unforgettable view over the crowds.
12. Dinner for the Family
While there aren't any special Valentine's Day at Disneyland meals on the menus for 2020, you can still infuse lovely meals into your family dinner plans.
Blue Bayou Restaurant will have golden beet salad, bone-in rib eye and rack of lamb on the menu. For dessert, indulge in the vanilla bean creme brulee or layered chocolate cake.
At River Belle Terrace, dine on Southern fried game hen or beef short ribs.
The famous Monte Cristo sandwich is the highlight of the Cafe Orleans menu.
Wine Country Trattoria offers Italian bites like fettuccine shrimp Alfredo, spaghetti bolonese and tiramisu.
The extensive and delicious dinner buffet at the Grand Californian Storyteller's Cafe is the best (don't miss the vanilla sauce bread pudding for dessert!)
Indulge in lobster tail and California King salmon at Steakhouse 55 in the Disneyland Hotel.
Each location also offers a kid's menu with favorites like chicken pot pie, macaroni & cheese or sustainable fish.
For the ultimate sweet surprise ending, consider booking a specialty cake before your visit. You'll be able to have a chocolate or white chocolate celebration cake delivered for dessert at participating restaurants. For a big Disneyland splurge, there are also custom designed cakes (starting at $250).
Minnie's Valentine's Day Surprise 2019
Note: This event hasn't been announced for Valentine's Day at Disneyland 2020 – Minnie's Valentine's Day Surprise also takes place during this time. This is special treasure hunting experience at Disneyland Park. Guests can purchase a commemorative map and stickers at selected locations (cost is $6.99 plus tax). Then search for the hidden valentines around the park that Minnie has left for Mickey. Once completed, deliver the map to a designated location to exchange it for a very special Valentine's Day surprise!
---
Save Money at DISNEYLAND!
Purchase discount Disneyland tickets and vacation packages from my affiliate Get Away Today. Use the Promo Code REWRITTEN and receive an extra $10 off any 2-night or longer Southern California package. (Hotel and 2 ticket minimum purchase to qualify for the discount).
---



If you LOVE Disney what better place to spend Valentine's Day than at the Happiest Place on Earth! What can you do to celebrate Valentine's Day at Disneyland? Whether it's just the two sweethearts or you've got the whole family with you, there are some very lovable ways to celebrate Valentine's Day at Disneyland. Keep reading for sweet ways to celebrate Valentine's Day at Disneyland from morning to night!